About Time You Tried: Psycle's Healthy Brunch ClubBy Jaunita Rai
What: The idea is simple – enjoy an amazing pumping work out at the hardcore dance spinning mecca Pscyle and then fuel your body with a clean and nutritious brunch at the nearby Newman Street Tavern – and you've got yourself a healthy brunch club.
Why: Head down to Psycle just off Oxford Street and you will feel like you are continuing on your Friday night party and leave feel energised, refreshed and ready for a delicious post-workout brunch.
Walk into a Psycle studio (inspired by SoulCycle in the States) and you are welcomed into a dark room, filled with multi-coloured floro tube lights, a smiling buff instructor and the sort of music you would expect to be playing at a cool London rooftop party.
Once you're clipped into your bike, the 45 minute class begins with a warm up and is then followed by sets of upper body and lower body exercises – an amalgamation of sprints, push ups (3 different kinds) and other core exercises all on your bike. Weights also make an appearance which help to break up the 'spin' part of the class, although your legs are still moving – the tempo of each track is paired precisely with the set making it easy to forget that you are on a bike while you get a full body workout. These aren't the kinds of songs which feature on 'The Workout Mix 2011' either, think more Solange Knowles remixes, Duke Dumont and FKA Twigs.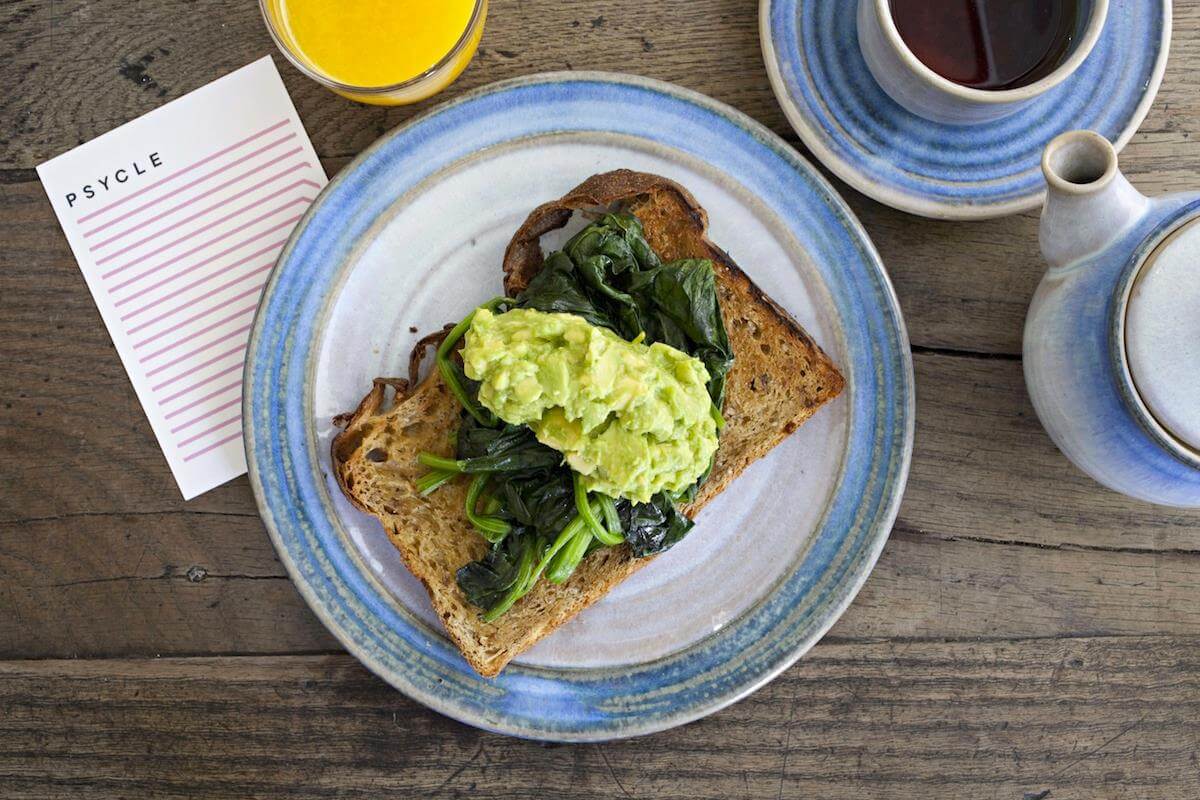 After the class – head down the road for brunch at the Newman Street Tavern. The menu is made up of two courses for only £15, including organic yogurt with poached seasonal fruit, smashed avocado and poached egg on sourdough toast, nicoise salad and steak tartare with fried egg and greens. You can also quench your thirst with a unique Psycle 'Psmoothie' – a blend of banana, avocado, raspberries, spinach and dates.
Where: Psycle London, 76 Mortimer Street, London W1W 7SD and the Newman Street Tavern, 48 Newman Street, London W1T 1QQ