Get your diaries out, people; Dirty Bones are re-opening the doors to their plant-inspired comfort food concept – Dirty Vegan – for five nights across May. Taking the humble veggie and turning it into something far more indulgent, the Dirty Bones team will be knocking together NYC-style comfort eats, with a plant-based twist.
Following the success of two trial sessions in March which sold out within days, Dirty Bones Shoreditch will host the additional Dirty Vegan sessions every consecutive Tuesday evening from 8th May to 5th June.
Dirty Bones: The Story
Born from a desire to make comfort food accessible to everyone regardless of dietary requirements or preferences, the Dirty Vegan concept was inspired by London's recent movement to challenge the long-held conceptions around a vegan diet. The Dirty Vegan offering is indulgent, fun, and – true to the Dirty Bones ethos – comforting.
Dirty Bones: The Menu
Featuring the same plant-inspired vegan twists on Dirty Bones' signature dishes made popular in the initial trial sessions (including cauliflower chicken and buckwheat waffles, mac n' cheese made with cashew and almond milk, and aubergine buffalo hot wings) the menu will take form through three set courses, all served sharing-style and priced at £25 per person.
The 100% vegan-friendly drinks list will again feature creative cocktails (including vegan adaptation of Dirty Bones' popular cocktail The Fab), along with beer and wine specifically curated to compliment the food. All drinks from the Dirty Vegan drinks list will be offered at just £5 throughout the sessions.
Dirty Bones: The Details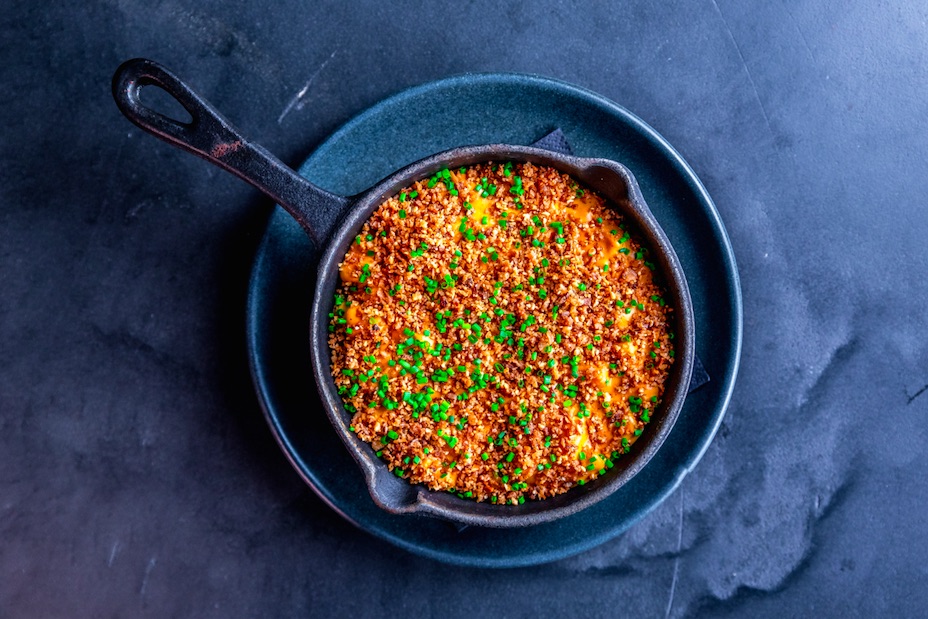 The first Dirty Vegan pop-up session will be at 6pm on Tuesday 8th May at Dirty Bones Shoreditch, and every consecutive Tuesday evening until 5th June. Bookings for Dirty Vegan can be made as per normal bookings here.
Where: Dirty Bones Shoreditch, 1 Club Row, London E1 6JX