​With winter a distant memory and ​the city reaching soaring temperatures, save yourself the long walks around the city and take in our guide of the best things to eat this week. Happy feasting, London:
1. For Japanese Food: MOMMI Raw Bar + Grill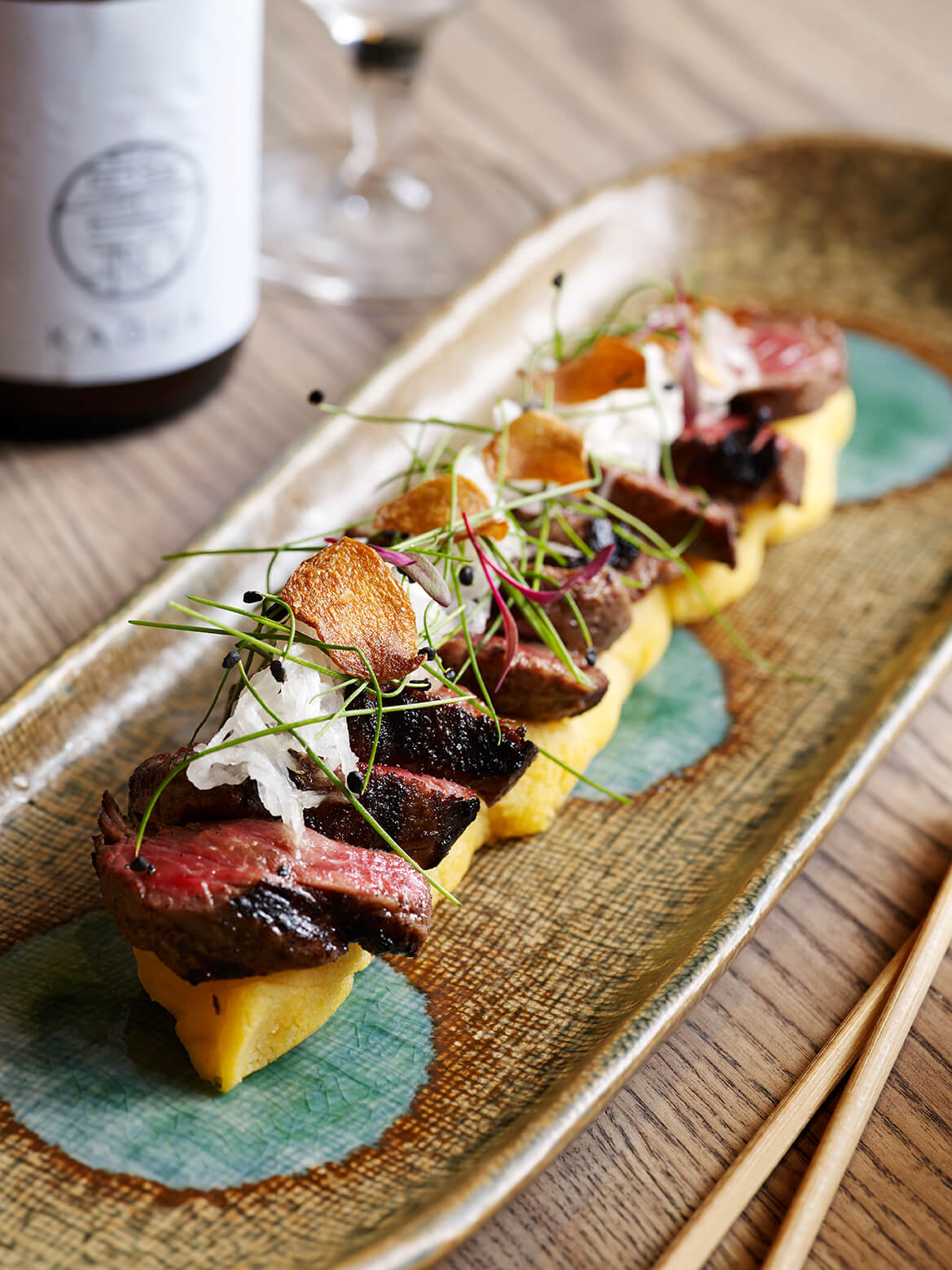 What: What happens when you mix the upbeat rhythm of South America with the elegant refinement of Japan, throw in the vibrancy of Miami and sprinkle with the eclecticism of Venice Beach? You get MOMMI, a new Japanese-Latin Raw Bar and Grill setting up shop in Clapham this week. South London, you're in for a real treat.
Why: Expect cuisine influenced by Japanese and Latin communities – MOMMI's menu will focus on raw, fresh and healthy small plates for sharing, most of which are gluten and dairy-free, packed with punchy flavours and vibrant colours.
Eat: Along with classic sushi dishes and small plates of MOMMI ceviche, the menu will also include signature dishes such as seabass with sweet potato and burnt Yuzu dressing, red amaranth and pork belly with sweet potato and salsa criolla sanguche. If you're a brunch lover, they also offer a weekend brunch menu with treats like a Peruvian breakfast of crispy pork, purple potato pancakes and Aji Amirillo beans, all washed down with Bloody Piscos. Hair of the dog, anyone?
Where: 44 Clapham High Street, London SW4 7UR
2. For Art and Food: HIX Mayfair at Brown's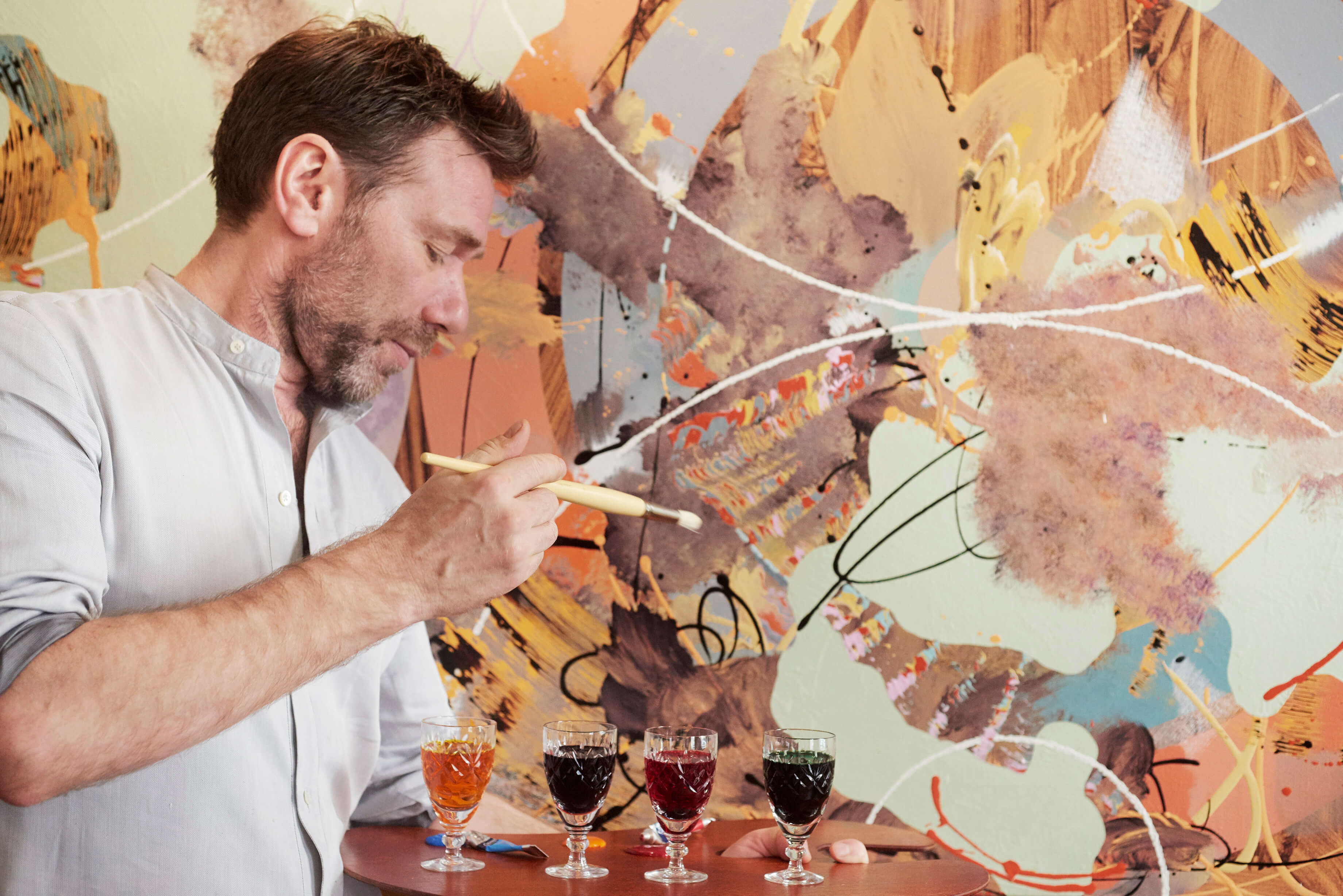 What: To coincide with the second Brown's London Art Weekend, taking place in Mayfair and St. James"s from 3rd-5th July 2015, Mark Hix, Director of Food at Brown"s Hotel, has collaborated with artists whose works are displayed in HIX Mayfair at Brown's, creating an innovative seasonal menu.
Why: Because food and art is a very good combination, we say. Art and boozy lunches go hand in hand; remember to drop by on talks, walks, and 100 exhibitions in some of the capital"s greatest private galleries.
Eat: Glen Ligon's inked spelt with cuttlefish and sea purslane, Peter Peri-Peri Dorset blue lobster and Lancashire spring chicken and Mat Collishaw"s f-lame'd duck with New Forest cherries will all be appearing on the limited edition menu. For drinks to go with it, Hix has also specially created 'The Artist's Collection', a palette of four colourful mini cocktails.
Where: Brown's Hotel, Albemarle Street, Mayfair, London, W1S 4BP
3. For the Ultimate Sandwich: Street Kitchen 
What: If you're sad that Man vs. Food is over, rest assured you can create it all over again minus Adam Richman and cheering Americans at Street Kitchen. The 12″ broccoli sandwich has come to London and it's something very special.
Where: You can forget your over complicated burgers, 'superfood' salads and pizzas topped with half the veg aisle, now it's the turn of sustainable gourmet sandwiches thanks to Street Kitchen at Broadgate Circle, the first permanent shop from street food stalwarts Mark Jankel and Jun Tanaka.
Eat: The shop has now considerably upped the sandwich game by specialising in signature 24-inch sandwiches  served 'by-the-inch'. Fillings include charred organic broccoli with free-range eggs, smoky mustard mayo, pickled red onions and Old Winchester cheese and rare roast beef with caramelised onions, watercress, pickled cucumber and horseradish.
Where: 42 Broadgate Circle, EC2M 2QS
4. For Drinking Al Fresco: Brooksby's Walk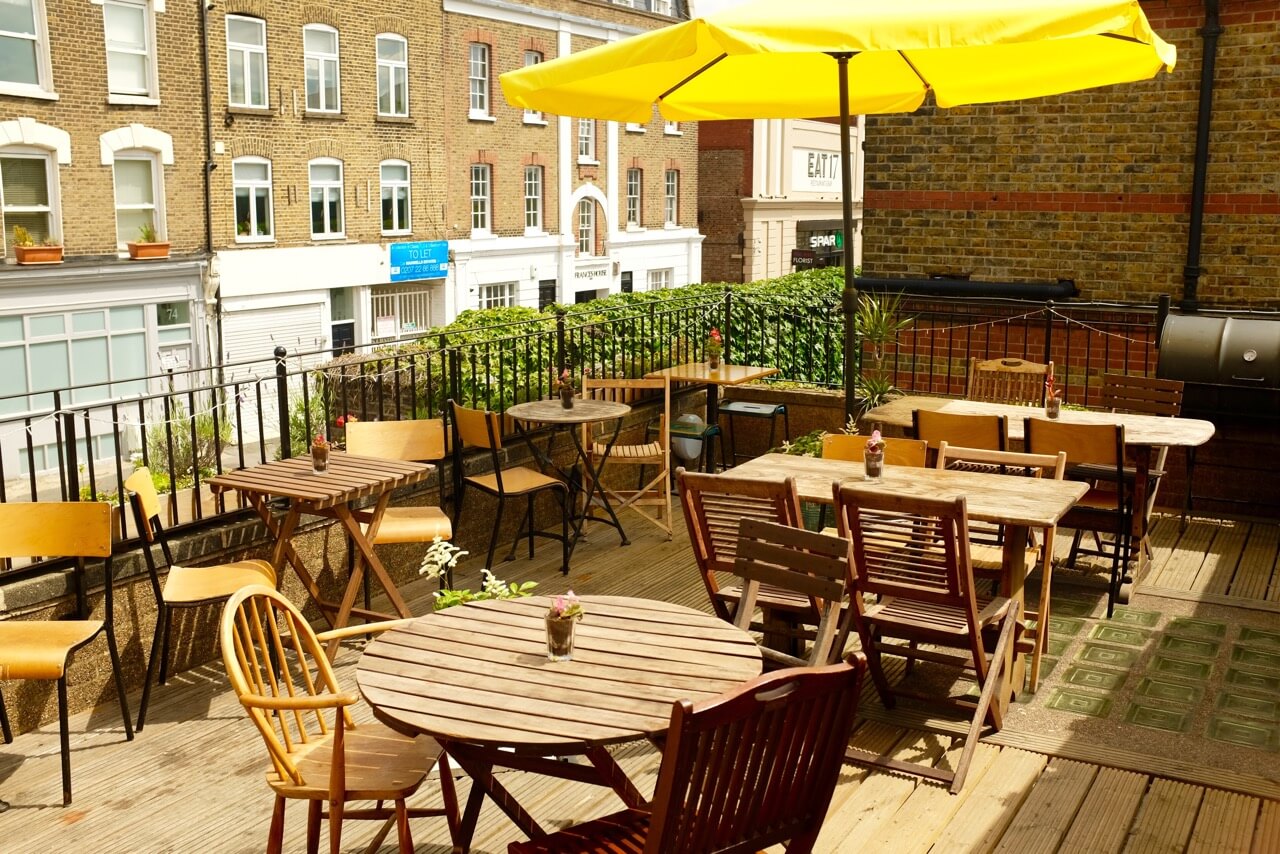 What: There's things London do very well: cracking galleries, exceptional museums and incredible street food, but what they also offer is a fine selection of roof terraces. There's no stopping the opening of outside drinking spots in the city and this Thursday sees Homerton play host to Brooksby's Walk, a temporary bar and rooftop in Homerton.
Why: Dream team Jarrod Cooke and Chef Giorgio Ravelli, who previously worked together at the renowned Upstairs at The Ten Bells restaurant, have taken over a unique space near Chatsworth Road to create a neighbourhood destination for the summer.
Eat: Offering Northern Italian sharing plates, a carefully crafted wine list, seasonal cocktails and a weekly barbecue, it's the perfect spot for an outdoor dinner. Roof terraces and barbecues are a win-win. Downstairs sees a street level al fresco area, but the roof terrace is the main space for dining where an evening menu will be served from Tuesday to Saturday.
Where: Brooksby's Walk, Homerton London, E9 6DA
5. For Afternoon Tea: The Arch
What: Taking inspiration from London's thriving street food scene, The Arch has specially created an afternoon tea playing homage to the food trucks and stalls found across the city.
Why: For those willing to try beyond the finger sandwiches and scones, the afternoon tea will offer fresh alternative to your classic afternoon tea. Trade your brew for one of the many cocktails on offer such as their Indian Clouds, a homemade jasmine tea infused cocktail. Delicious.
Eat: The most amazing warm cinnamon and sugar doughnuts filled with apple jam, and savoury delights such as mini cheese burgers with onion marmalade in brioche buns. Giving a nod to the ever popular Mexican street food in London, the tea will also include smoked chicken, chilli, avocado and mango tortillas. Picnic treats include mini handmade Scotch eggs with piccalilli and chicken satay, and stock up on sweet treats such as homemade Macaroons, mini coffee eclairs and a lemon and mango rice pudding with toasted coconut.
Where: 50 Great Cumberland Place, Marble Arch, London W1H 7FD
And one for luck…
6. For the Sweet Tooth: YO! Sushi
What: YO! Sushi are launching their Japple Pie this Wednesday  as part of their super limited edition YOLO range. Anyone not familiar with the term 'YOLO' (hi mum) it means you only live once.
Why: It's a cross between an ice cream and an apple pie. Surely that's the best idea ever?
Eat: Hot apple and vanilla gyozas (crispy fried dumplings) have been paired with black sesame ice cream nestled in a large crisp waffle cone, topped with raspberry crumble and served up with your own personal syringe of salted miso caramel sauce, so you can cover it in as much of the sweet stuff as you like. Ooft. The pie will be available for the whole of July.
Where: Locations here