Your time is precious. And so are hot dogs. Don't spend your time trawling menus, here are 5 things you need to eat and drink this week. Happy munching, London:
What: London's first USA-style hot dog joint is coming to the West End. The classic hot dog just got a healthy makeover.
Why: Top Dog aims to bring American hot dogs from the West Coast to the West-End. Top Dog will bring together  classic American flavours using the best of British ingredients.
Eat: The menu feature nine premium, all-natural dogs, loaded with creative and fresh toppings – it's not just mustard and ketchup here. Dishes include Soho dog, kimchi dog and pulled pork n' slaw dog, with those on a health kick can choose the no-bun lettuce dog and not wanting veggies to miss out, they serve up a pretty mean corn n' guac tofu dog. Save some space for their chocolate chip cookies and fudgy chocolate brownies.
Where: 48 Frith Street, Soho, London
What: British Gastropub The Well has just been given a Brazilian makeover (not the waxing kind) – the subterranean bar has been turned into exotic Brazilian beach pop-up called AbraCachaça.
Why: The Well have teamed up with premium Brazilian cachaça brand Ypióca to bring the tropical climes to Clerkenwell. Street food-inspired bar snacks, tropical tipples and Latin American beats will keep the Brazilian party in full swing. Expert garçoms (bartenders to you and I) have created a cocktail list full of fresh and fruity flavours with tipples including the Houdini with Ypióca Prata, mango juice and coconut milk and The Illusionist, a combination of  Ypióca Prata, watermelon and sugar syrup.
Eat: If you're feeling peckish, be sure to check out their bar snack menu including Brazilian favourites such as chicken coxinha (we don't know what it is either, but it sounds nice), cassava chips with sprinkled paprika and avocado and chimichurri bruschetta. It may not be brazil, but it's kind of close.
Where: 180 St John Street, Clerkenwell, London, EC1V 4JY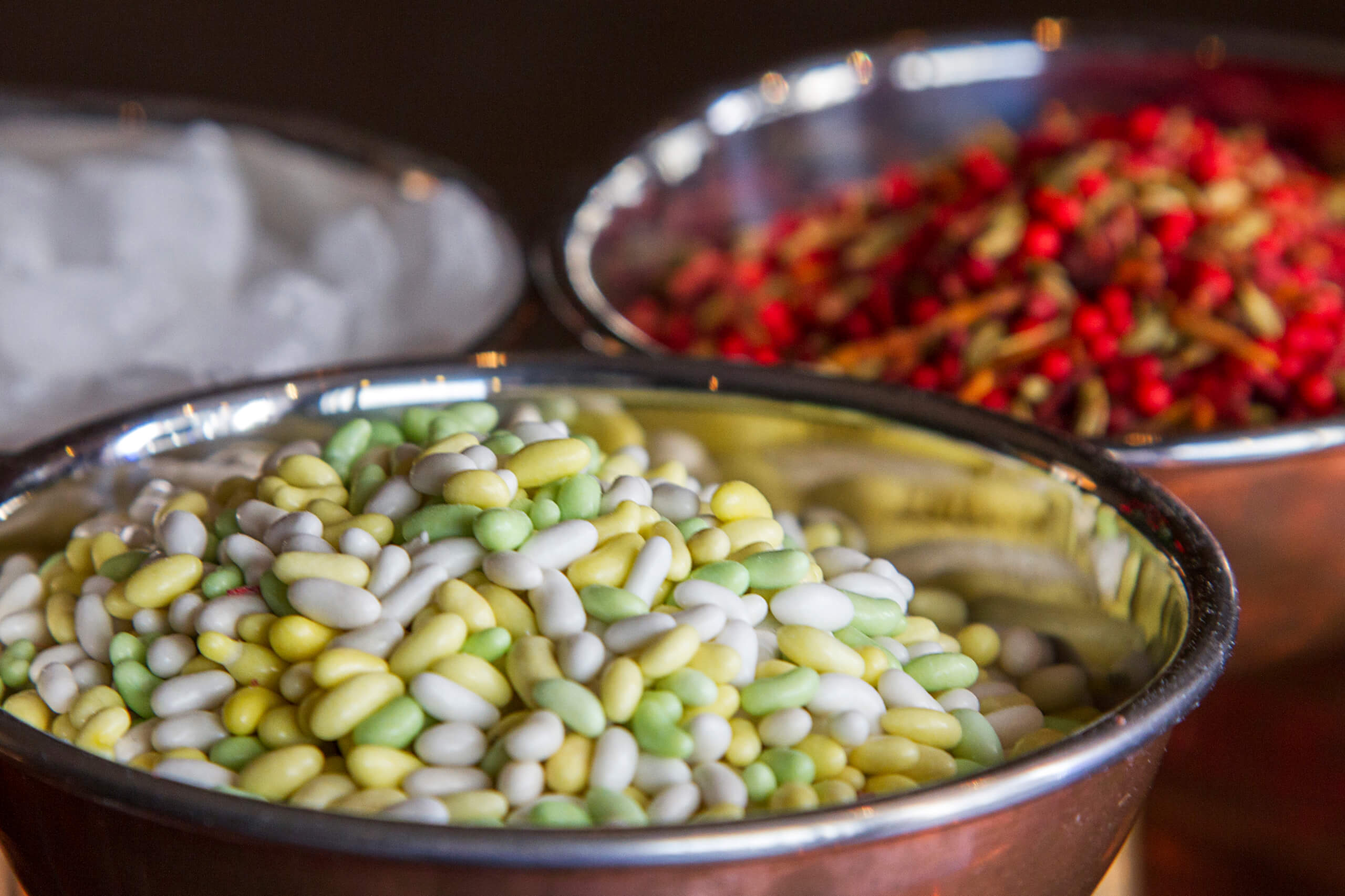 What: If Indian food is your bag, head down to Tamarind for their launch of their regional menus – taking diners on a gastronomic adventure through India.
Why: Gone is your standard vindaloo which has been replaced with dishes inspired by the different areas of India. Each month a new menu is launched until the end of the year. This month sees the Punjab menu taking centre stage, Punjabi cuisine has a rich tradition of Tandoor cooking and if you're into meat cooked to perfection, this is the menu for you.
Eat: Punjabi dishes include Lamb Shami Kabab, originating in the royal kitchens of the Moghul Empire, traditionally served to visiting guests, Makai Saag a combination of spinach with corn kernels  and Macchi Tikki, a fish tikka, flavoured in Amritsari. This is a journey we certainly want to be apart of.
Where: 29 Queen Street, London W1J 5PR
4. For the Street Food: Pop Brixton 
What: You've probably heard the news and if you haven't, you've probably been hiding under a rock. Recently opened, Pop brixton is unique space giving a leg up to independent start-ups. The urban space is home to over 80 stalls including food, drink, retail, creative industries and the arts.
Why: Sometimes the best food is street-food and at Pop Brixton, that certainly is the case. If you're a big fan of choice, there's plenty here.
Eat: Food vendors include the renowned Zoe's Ghana Kitchen taking up her first permanent residency offering authentic Ghanaian dishes, to Miss P's BBQ bringing their juicy beef ribs (dare we say it, some of the best ribs in the area) and not forgetting, Baba G's serving up outrageously good Indian and British fusion food. Swing by for cool shops, cracking grub and hand-crafted cocktails. Just don't compare it to Boxpark.
Where: Pop Brixton, Popes Road, London SW9
5. For the Rooftop Feasting: RossoTerrazza
What: Neapolitan restaurant Rossopomodoro is bringing a taste of street-food from Naples to the rooftops of London with the launch of RossoTerrazza.
Why: There's more reason to go to John Lewis this summer and it's not to buy a new kettle. The new pop-up is found on the roof of John Lewis on Oxford Street, escape the hordes of shoppers and unwind with their new food menu and classic cocktails.
Eat: Tuck into Naples inspired dishes of smoked scamorza cheese, ham and grilled marinated aubergines pizza panini and orecchiette pasta salad with ham, green peas, Emmental cheese, leek and rocket to name but a few. Wash it all down with of their traditional cocktails, favourites include Long Island Ice Tea, Margaritas, Mojitos and Aperol Spritz.
Where: John Lewis, 300 Oxford St, London, W1A 1EX
This post is brought to you in association with Mcdonalds. See below for their new video explaining what it takes to make a great burger – the right feed, fresh air and the perfect 100% beef. And of course, a pinch of salt and sugar. Like all things, it's not what you add that makes things taste good, but what you leave out!