There is simply nothing finer than an iced coffee in the summer; the taste of freshly roasted beans, the creamy milk, the sugary hit… It's all too much. Well, that's exactly the problem, it is too much; too much sugar, too much fat and too many additives in your average high-street blended iced coffee. You can do it much more cheaply and easily at home, without the dairy but with all the taste, here's how:
How to Make Iced Coffee: Big Questions
How long does it take? People debate the process and length in making iced coffee; if you've got time, blend the ice cubes with espresso powder first to make a nice creamy consistency, with no large ice chunks, and then add in the other ingredients. But if you're anything like me (impatient, hyper and generally always late) pop all the ingredients in the blender at once and set the blender to 'pulse' while you manically straighten your creased shirt for the day and the result will be much the same. All ingredients are hyperlinked below for your ease!
What coffee should I use? If you've got time, it's great to make a 'coffee concentrate' by mixing boiling water with a few tablespoons of good quality instant coffee (such as Nescafe Gold Blend) and leaving it to cool in the fridge. Even better, make a Nescafe Dolce Gusto to start. Truth be told, I never have time for this. So the solution I've found is to use Carte Noire Espresso Powder straight into the blender; there's no lumps and it tastes great. It can be a little strong so use less than the stated below if you don't need a massive caffeine hit in the morning to get going.
How can I make it healthy? Iced Coffees are a great way to sneak a bit of health into your diet without even noticing. For that reasons, I've included only dairy-free milks, but obviously you can use the regular stuff too.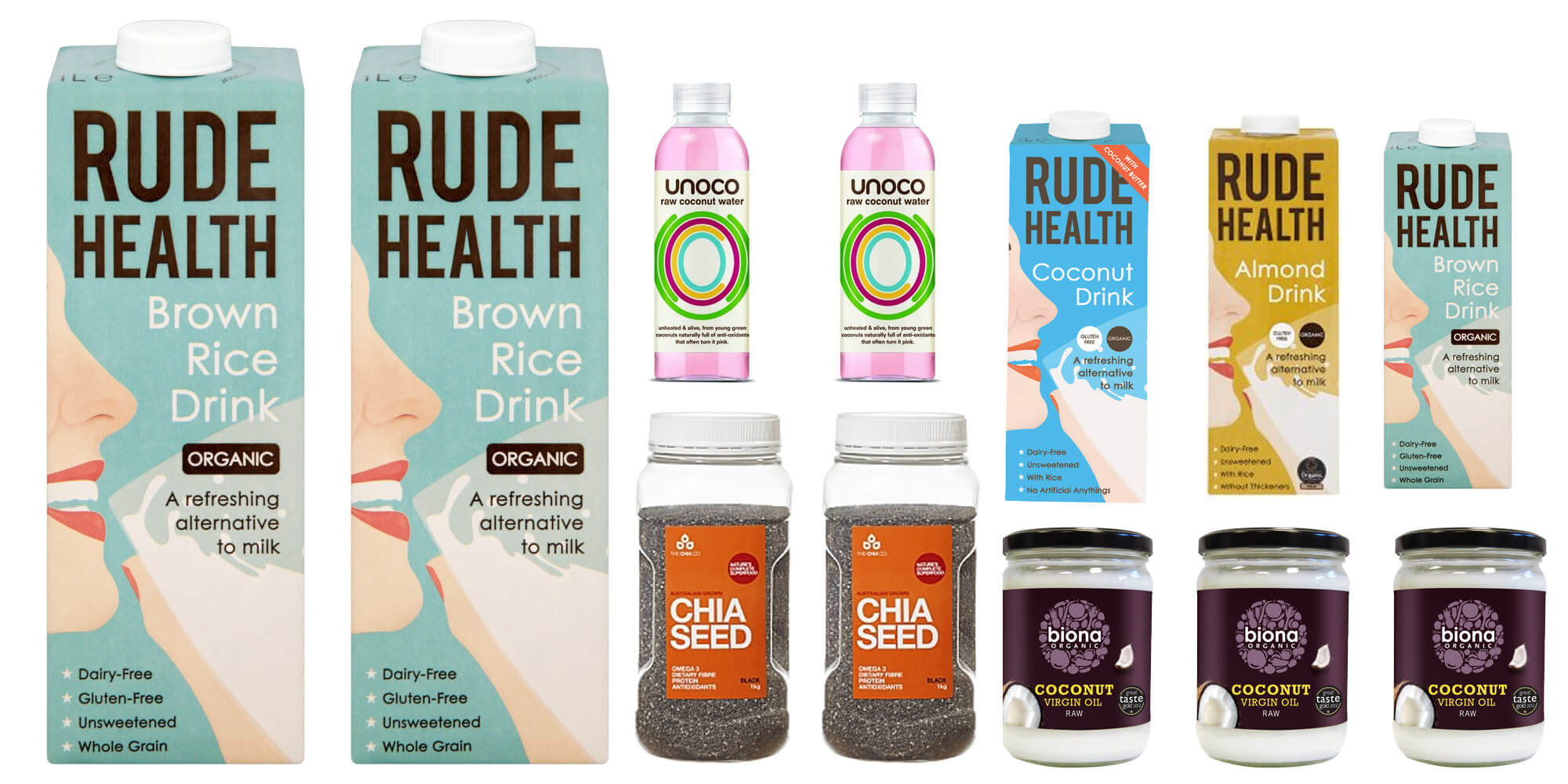 For a fibre hit, add some Chia seeds (my brand of choice is Chia Shots because they come in ready-made packets so you don't accidentally pour too much). And don't forget some coconut oil or coconut butter to make your skin clear and your hair shine, and some Raw Manuka Honey for its many health benefits. Win.
1. How to Make Iced Coffee: The Nutty One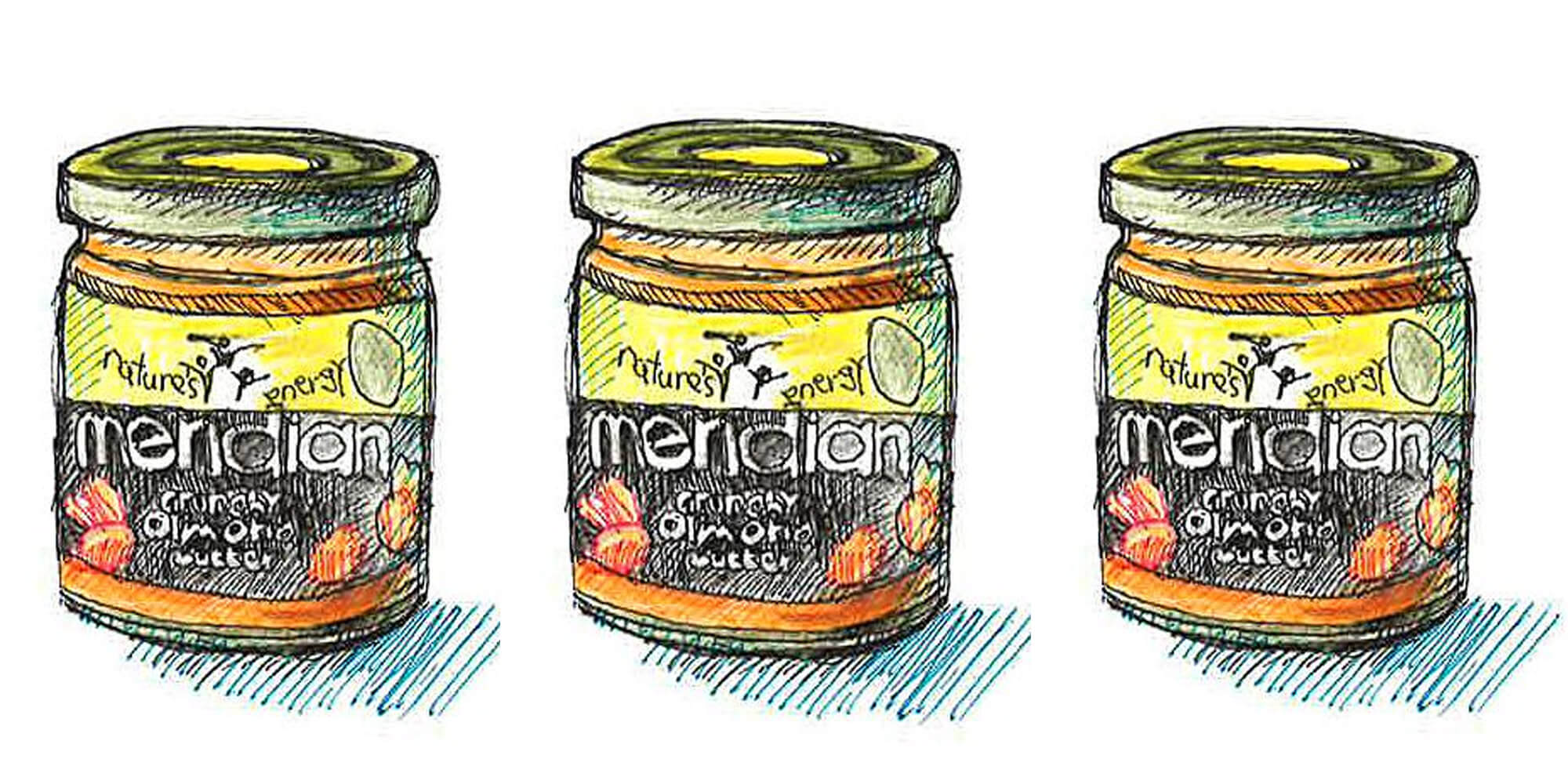 Expect: Lots of almond-y flavours, not too sweet and more filling than the others thanks to the Chia. I add extra coffee in this one to amplify the roasted flavours of the nut milk and nut butter. Sometimes I add honey too, this is mainly to be able to call it a 'Hazelnut Honey Latte' which sounds like the most heavenly thing ever.
Brand Watch: Use Alpro Almond (Original) for this one, although if you like things low-sugar, use the unsweetened version. Another great option is Rude Health Almond Drink; it's slightly sweeter and thinner, but works great if you want your drink less thick.
Note: Dates are great for natural sweetness in this one. 
3 TBSP Espresso Powder
1 cup Alpro Almond Milk or Rude Health Almond Drink
1/2 pack The Chia Co. Shots
1 TBSP Biona Coconut Oil 
1 TBSP Meridian Hazelnut Butter
2 cups ice
1 cup water
Touch of Steens Raw Manuka Honey (optional)
Blend and drink immediately – makes enough for 2 servings. 
2. How to Make Iced Coffee: The Coconut One
Expect: A refreshing, indulgent treat. It takes about 5 minutes more prep but is well worth it. If you don't have time to freeze the coconut water, fresh will do fine. The best way to freeze coconut water is to pour into ice cube moulds and leave for an hour; better that than freezing the whole container and having a right mess on your hands.
Brand Watch: If you're freezing, Vita Coco works really well, but if you're using coconut water straight from the fridge then my brand of choice is Unoco; you can't help but love its naturally pink colour.
Note: Make sure you blend this one well to leave no coconut bits in it.
2.5 TBSP Espresso Powder
1 cup Rude Health Coconut Milk
1 cup frozen coconut water – about 10 ice cubes
1/2 TBSP desiccated coconut
1/2 regular ice cubes
1 TBSP Biona Coconut Oil
Blend and drink immediately – makes enough for 2 servings. 
3. How to Make Iced Coffee: The Mocha One
Expect: This tastes naughty, but it's really not. Less of a morning drink, sometimes I whizz this up in the evenings with less coffee in it as a bedtime treat.
Brand Watch: Choc Shot is the one. The reason for this is that Choc Shot is a liquid hot chocolate; use a hot chocolate powder and you'll find your drink all powdery and lumpy. Choc Shot goes down a treat, but it's rich so you only need a little. I use soya rather than nut milk in this one to not distract from the chocolate-y flavours.
Note: Sometimes I add a banana in for a treat that reminds me of drinking Mcdonalds milkshakes after school.
3 TBSP Espresso Powder
2 TBSP Choc Shot
2 Cups Alpro Chocolate Soya Milk
1 Cup water
1 TBSP desiccated coconut 
Blend and drink immediately – makes enough for 2 servings. Thumbnail photo credit: Paul Johnson via Getty Images.