Christmas is almost upon us! We've done the hard work for you and found some of the best gifts for the food-lover. Here's our top picks for Christmas gifts for the foodie in your family:
What: In 1983, the unexpected appearance of an affordable, Swiss-made, plastic watch turned the watch world upside down. Suddenly, a watch was much more than a way to measure time. It was a new language, a way to speak from the heart without words.
The Lowdown: The Swatch Unisex Moitié-moitié watch features a checked table cloth like pattern on the rubber strap, while the dial (and just off the dial) resembles a fondue set with little fondue forks as the hands. We love.
Price: £44.50 and free next day delivery within the UK
Where: Buy here
2. For Personalised Chocolate: Green & Black's
What: Twenty-four years ago, the world's first organic chocolate bar was launched by Green & Black's – a high quality, dark chocolate, with an amazing taste. This year they've launched their personalised chocolate bars in a range of flavours –  almond, burnt toffee, butterscotch, dark 70%, ginger, milk, sea salt and white.
The Lowdown: Green & Black's Organic have made the gift of chocolate more personal with Green & Black's Organic Personalised Bars. The online personalisation service allows you to make unique and bespoke gifts with the names of your loved ones. What's more, you also have the option to write your own special Christmas message, printed on the bar, meaning the bar can also double up as a Christmas card.
Price: £5
Where: Buy here 
3. For an Amazing Blender: JTC Omniblend
What: JTC Omniblend is a company that is the master of anything from soups to smoothies. They're passionate about healthy, organic eating and hope to share the healthy food love through their high-performance blenders.
The Lowdown: The JTC Omniblend is a blender that features 6 blades to pulverise and blend ingredients using the 3-horse power motor which is tough enough to liquefy ice and nuts. Even the jug is incredible – with a melting point of over 120 degrees – you can make steaming hot soups with no need for a pan. Perfect for getting your healthy January off to great start.
Price: £250
Where: Buy here 
4. For a Christmas Hamper: Craft London
What: Acclaimed restaurant Craft London has done something special this year. The restaurant focuses on quality in production whilst collaborating with modern experts to craft world-class products. Think: roasting of coffee, smoking of fish, bee keeping, meat curing, and fermentation of vegetables. They've just launched their modern take on the classic Christmas hamper.
The Lowdown: Each hamper is bespoke – you can create your own collection of produce sourced from Craft London's outstanding local suppliers. Craft London champions local produce, some local suppliers included in the hamper are Gosnells Mead, Wiston sparkling wine, Neal's Yard Cheeses and Christmas cakes from Violet's Bakery. The hamper also includes Craft London's own homemade jams and coffee.
Price: Prices start from £20
Where: 1 Green Pl, London SE10 0PE
5. For Pizza Lovers: Silver Mushroom
What: This mini pizza oven is the perfect, fun gift of sociable dining. Silver Mushroom aims to provide their customers with the highest quality, on-trend products, at realistic prices through their simple and efficient online shopping experience. They sell some unreal kitchenware and other kitchen gadgets – it's a foodie paradise.
The Lowdown: The Master Class Artesa Mini Tabletop Pizza Oven is the stuff doughy dreams are made of. The oven is perfect for individual pizzas and garlic bread, and can cook 2 mini pizzas at a time (2 pans are included). It's time to jazz up your dinner time.
Price: £38.99
Where: Buy here
6. For Coffee Lovers: London Coffee Festival Bundle
What: The London Coffee Festival is a three-day event taking place at Old Truman Brewery, Brick Lane from 7–10th April 2016 and will provide Londoners with the chance to fully immerse themselves in the diverse world of coffee through a variety of tastings, demonstrations from world-class baristas and interactive workshops.
The Lowdown: Available from The London Coffee Festival in collaboration with Coffee Hit, the Christmas Bundle includes 2 tickets to London Coffee Festival 2016, a home brewing coffee kit featuring a "Clever Dripper" as well as filter papers, a bespoke mug and a handy coffee grinder to ensure the freshest coffee experience.
Price: £65.00
Where: Buy here 
7. For Pork: The Snaffling Pig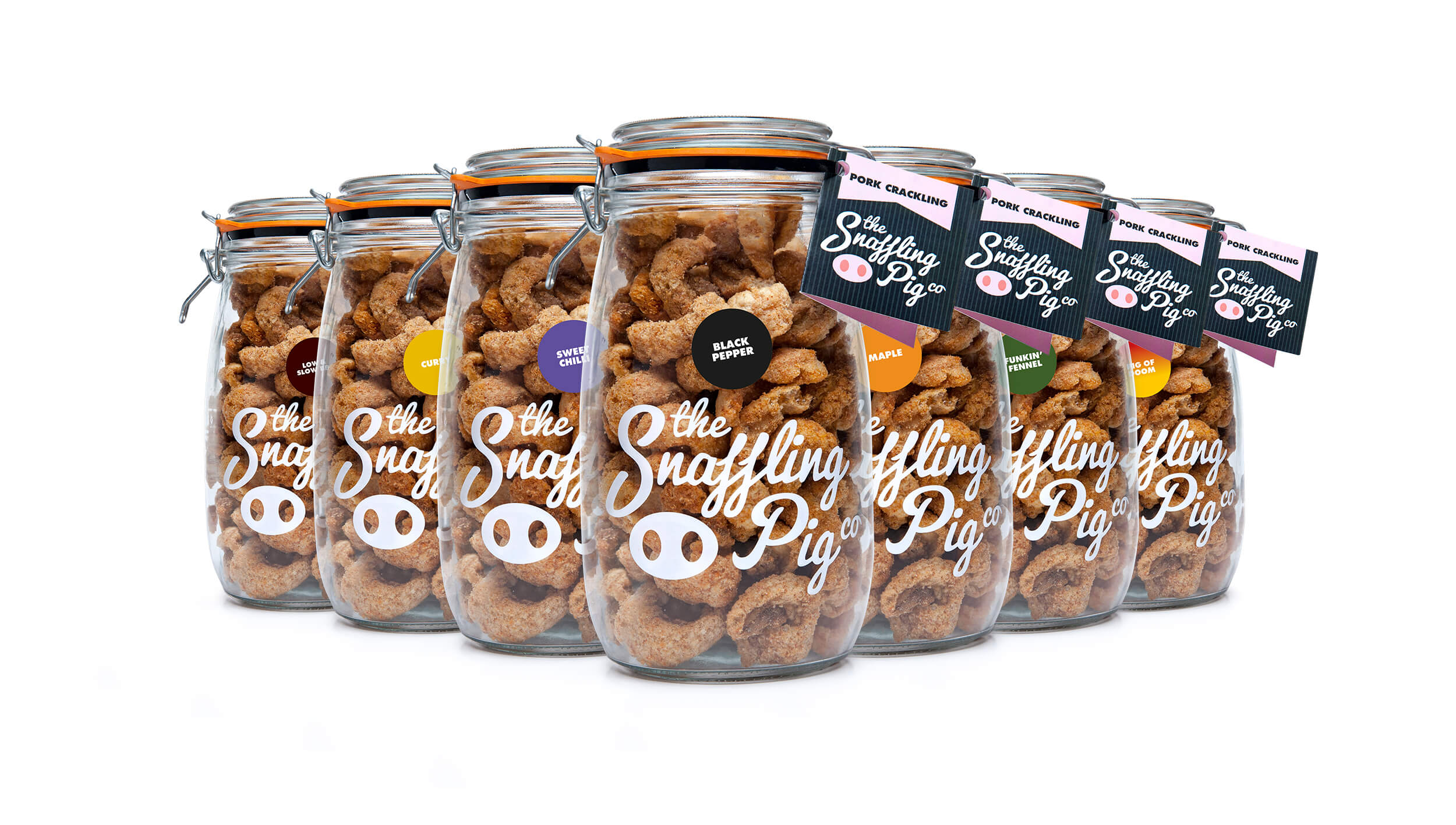 What: The Snaffling Pig Co. are makers of mouth-wateringly delicious flavoured pork crackling and provide the finest gift for every foodie this festive season. These tip-top quality meaty treats are double cooked in order to produce a softer product that keeps its bite without the teeth breaking qualities of a traditional scratching and are perfect for the whole family to nibble on this Christmas.
The Lowdown: The perfect festive gift for the porky connoisseur comes in a wide selection of flavours, from the well-known favourite salt and vinegar to the fiery and feared Pig of Doom. The Gift Jars are high-quality, refillable items, supplied filled to the brim with the equally high quality (but somewhat less reusable) crackling.
Price: £15.99
Where: Buy here 
9. For a Foodie Starter Pack: Daylesford 
What: Daylesford prides itself on using fresh, seasonal produce straight from their own farm garden. The restaurant uses all organic products and the menu largely features veggie options. Their online shop has all loads of  organic Daylesford products, available for delivery direct to your door.
The Lowdown: Brimming with their award-winning products, there's nothing like a Daylesford hamper to put a smile on any face. The Love for Food gift set contains A Love For Food cookbook, Daylesford denim oven glove, a Bailey cook spoon, Christmas tea towel and an enamel roasting pan.
Price: £45
Where: Buy here 
10. For Italian Treats: Carluccio's 
What: Christmas in Italy is about getting together with friends and family to enjoy great company, food and wine. This year Carluccio's have selected their favourite Italian products that it simply wouldn't be Christmas without.
The Lowdown: Making an appearance this year is Vin Santo e cantucci – a fourth-generation hilltop baker in Tuscany makes this 100-year old Cantucci recipe using Italian almonds and local honey whilst the Vin Santo comes from the vineyards below.
Price: £25
Where: Buy here
11. For a Home Gadget: Lavazza Coffee
What: Lavazza has been bringing the flavour, aroma and pleasure of excellent coffee to Italian homes for more than a century. Those who know and love the authentic Italian Lavazza coffee, will not be disappointed with the new Lavazza A Modo Mio Fantasia.
The Lowdown: The purveyors of Italian coffee and style have launched a stunning line-up of state-of-the-art A Modo Mio capsule coffee machines. The coffee machine boasts three milk froth settings, including a cold milk frothing option to create cool drinks for summer. The coffee machine allows you to customise barista-quality drinks like a pro in no time.
Price: On offer at £119.95 until 21 December 2015
Where: Buy here
12. For Perfect Eggs: Le Creuset 
What: Le Creuset is focused on inspiring and empowering people everywhere to make joy through cooking. The new Rainbow Gift Sets features a collection of six pieces, one in each colour, in the most iconic Le Creuset shades – Cerise, Volcanic, Dijon, Kiwi, Teal and Cassis.
The Lowdown: Le Creuset's Rainbow Gift Sets are guaranteed to make every morning a vibrant occasion. These everyday pieces are all you need for a fun, colourful breakfast, including their Rainbow Egg Cups, adding a pop of exciting colour to the kitchen.
Price: £38
Where: Buy here
13. For Foodie Clothing: PROPERCORN
What: PROPERCORN is all about doing things properly –  making everything the best it can possibly be. From their delicious flavour combinations (hello, smooth peanut and almond) to their vibrant hand-illustrated packs, PROPERCORN are passionate about creativity and giving every aspect of popcorn the attention it deserves.
The Lowdown: Along with popcorn, they've launched a new swish clothing line. Both their pack designs and clothing line have been hand-illustrated by the incredible Edward Wood, who has previously worked with Soho House and the British Fashion Council. Woody studied and sketched more than 100 individual kernels, looking at shape, size and layout, in order to create 5 totally individual designs.
Price:  £40
Where: Buy here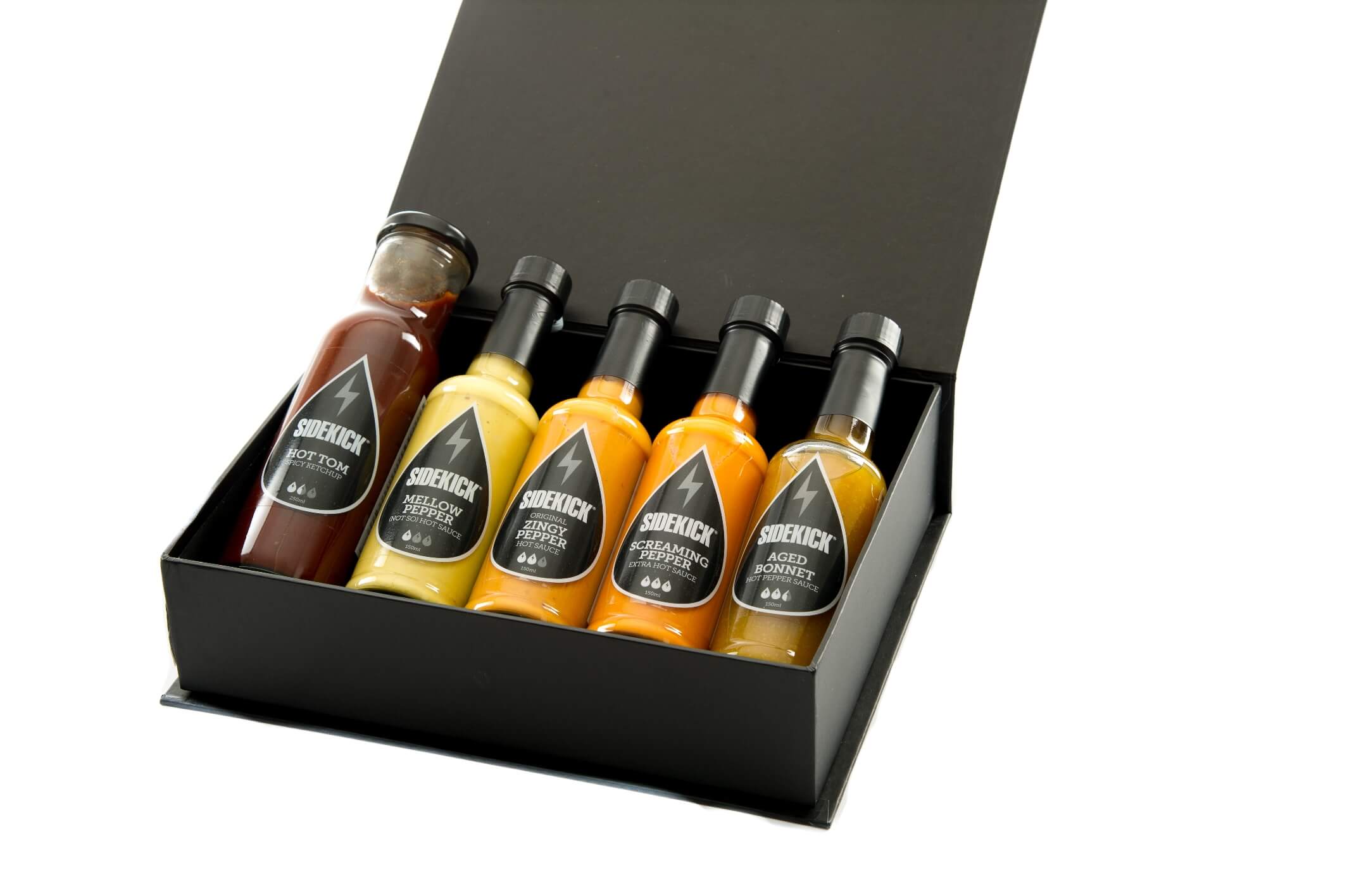 What: Sidekick has been created from a passion for developing new flavours and free from artificial additives, this range of hot sauces covers the full range of the KICK-O-METER, ideal for the daring food lover but also for the whole household to enjoy.
The Lowdown: The gift box features a range of different hot sauces that vary in different heat. The gift box range includes; Mellow Pepper (Not So) Hot Sauce, Hot Tom Spicy Ketchup, Original Zingy Pepper Hot Sauce, Aged Bonnet Hot Pepper Sauce and Screaming Pepper Extra Hot Sauce.
Price: £19.50
Where: Buy here 
What: Quicke's cheese has an exceptional heritage. Mary Quicke, is the 14th generation of the Quicke family to run Home Farm at Newton St Cyres in Devon and the second generation to create multi-award-winning cheese in the farm's dairy. Mary's passion for her dairy herd and artisan cheesemaking methods make her a leading authority on traditional cheese production.
The Lowdown: Bursting with three delicious delicacies that bring out the best in each other. The gift box  contains Quicke's Mature Clothbound Cheddar, a jar of Quicke's Spicy Onion Relish and  Millers Damsel Charcoal Wafers.
Price: £15
Where: Buy here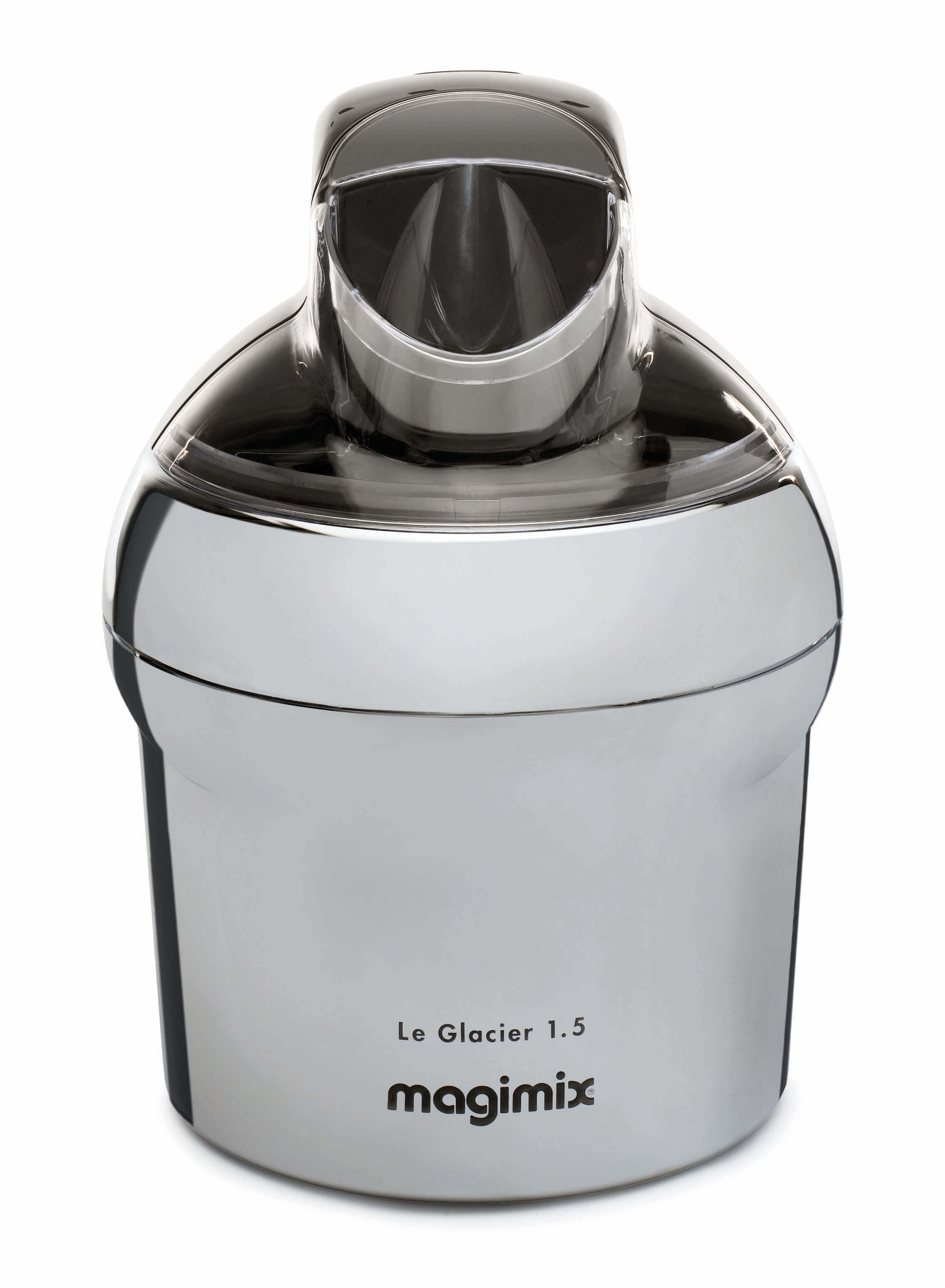 What: Best known for its iconic food processor, Magimix now produces a range of top quality blenders, juicers, ice-cream makers, toasters, coffee machines, steamers and slicers – kitchen essentials that, as well as being functional, add a touch of class and style to any kitchen.
The Lowdown: It may be winter outside but the Magimix Le Glacier 1.5l is the hottest gift around. Simple and fun, all your ice-cream enthusiast has to do is pre freeze the bowl overnight before adding luxurious caramel, indulgent chocolate or anything else their heart desires to cream for a deliciously decadent treat.
Price: £59.99
Where: Buy here 
17. For an After Party Hamper: Harvey Nicholas
What: Harvey Nichols is the world's leading luxury retailer, renowned for its exclusive edit of the most prestigious brands across womenswear, menswear, accessories, beauty, food and wine. They've released a whole load of festive hampers for the Christmas season.
The Lowdown: The boxing day hamper makes sure the party doesn't stop  – include is: classic games, ingredients for the perfect Bloody Mary and a wealth of delicious snacks to keep the whole family in the Christmas spirit. The festive hamper also includes Harvey Nichols Pinot Noir and Chardonnay, hot chocolate and coffee caddies, Christmas chutneys, spiced biscuits, traditional toffee and an indulgent own label chocolate box selection.
Price: £230
Where: Order online
18. For Breakfast Lovers: The Department Store for the Mind
What: The Department Store for the Mind is the brainchild of Sophie Howarth. The online shop is a socially motivated business, driven to do well by doing good. They create different gifts for different moods.
The Lowdown: The 'Eat my Breakfast' plate is a 8 inch, fine bone china plate, made in the UK. Artist Marc Johns has a simple reminder for us all: "Eat breakfast, even when you are busy." We love eggs and this plate is super cute.
Price: £12
Where: Online here
19. For a Cookbook: The Clink Charity
What: The Clink Charity has gathered 100 canapé recipes created by founder of The Clink Restaurant Alberto Crisci along with ambassadors and friends of The Clink, including Albert Roux, Angela Hartnett and Thomasina Miers, to create the prisoner rehabilitation charity's first ever book to be published.
The Lowdown: With an impressive line-up of industry greats and a smorgasbord of flavours, techniques and levels of complexity the recipe book will make the perfect addition to any food-loving host's bookshelf.
Price: £14.99
Where: Online here 
20. For Condiments: Tracklements
What: Tracklements is a family established company based in Wiltshire. The first batch of Tracklements was created by William Tullberg in 1970 using a coffee grinder to grind up mustard seeds and create the UK's first wholegrain mustard. Since the beginning, Tracklements have continued to succeed in creating and distributing the best quality products only using quality ingredients you would find in your kitchen cupboard
The Lowdown: The Tracklements Festive Gift Tin includes 4 of the brands bestselling chutneys and relishes; Onion Marmalade, Fig Relish, Cranberry and Orange Sauce with Port and Christmas Chutney.  The Cranberry & Orange Sauce with Port goes so well in a leftover turkey sandwich.
Price: £12
Where: Nationwide
And one for luck…
For The Sweet Tooth Fan: English Heritage
What: English Heritage cares for over 400 historic buildings, monuments and sites – from world-famous prehistoric sites to grand medieval castles, from Roman forts on the edges of the empire to a Cold War bunker. While they're not looking after famous building, they have a cracking online shop.
The Lowdown: The sweet hamper is filled with a selection of mouth-watering treats. Inside, you'll find a selection of truly scrumptious sweets and chocolates, from buttery fudge and blocks of organic milk and dark chocolate to bags filled with traditional sweet shop favourites such as White Mice, Sherbet Lemons and Jelly Babies.
Price: £25
Where: Online here