There ain't no party like a granola party. You know the drill – grab your best friends and your American Express, it's time to get brunching like a boss. Forget your local greasy spoon, here's 5 brand new ways to eat brunch in London this weekend:
1. For a Sharing Brunch: Dickie Fitz 
What: Putting an Aussie spin on the classic British roast, Dickie Fitz, Fitzrovia's new all-day restaurant, has launched its Sunday Feasting menu – a weekly family-style meal complete with entertainment and sharing cocktails. Party with family and friends to live DJ sets as though there were no Monday, while wielding giant watermelon cocktails brimming with punch, as the final day of the week is given over to feasting on the grandest scale.
Eat: Share a whole BBQ cob chicken with a sake-honey glaze, a steamed Cornish sea bass with ginger, and soy, or a 42-day aged Belted Galloway beef rib. The real star of the show takes the form of a whole Iberico suckling pig, brined in-house and spit roasted, theatrically brought to the table, serving up to 12. The meals are supplemented with weekly-changing seasonal sides such as whole cauliflower cheese and salt-baked kumara, while sweets include Mrs Robinson's Lamingtons or a sticky banana bread, coconut and ginger pudding. Cocktails are a group affair with delights such as a Bush Fire Bucket Bloody Mary served in a fire bucket and the Walkabout Watermelon Punch with a blend of kiwi vodka, lemon juice and pomegranate, served in a watermelon.
Where: 48 Newman Street, London W1T 1QQ
2. For a French Brunch: Le Garrick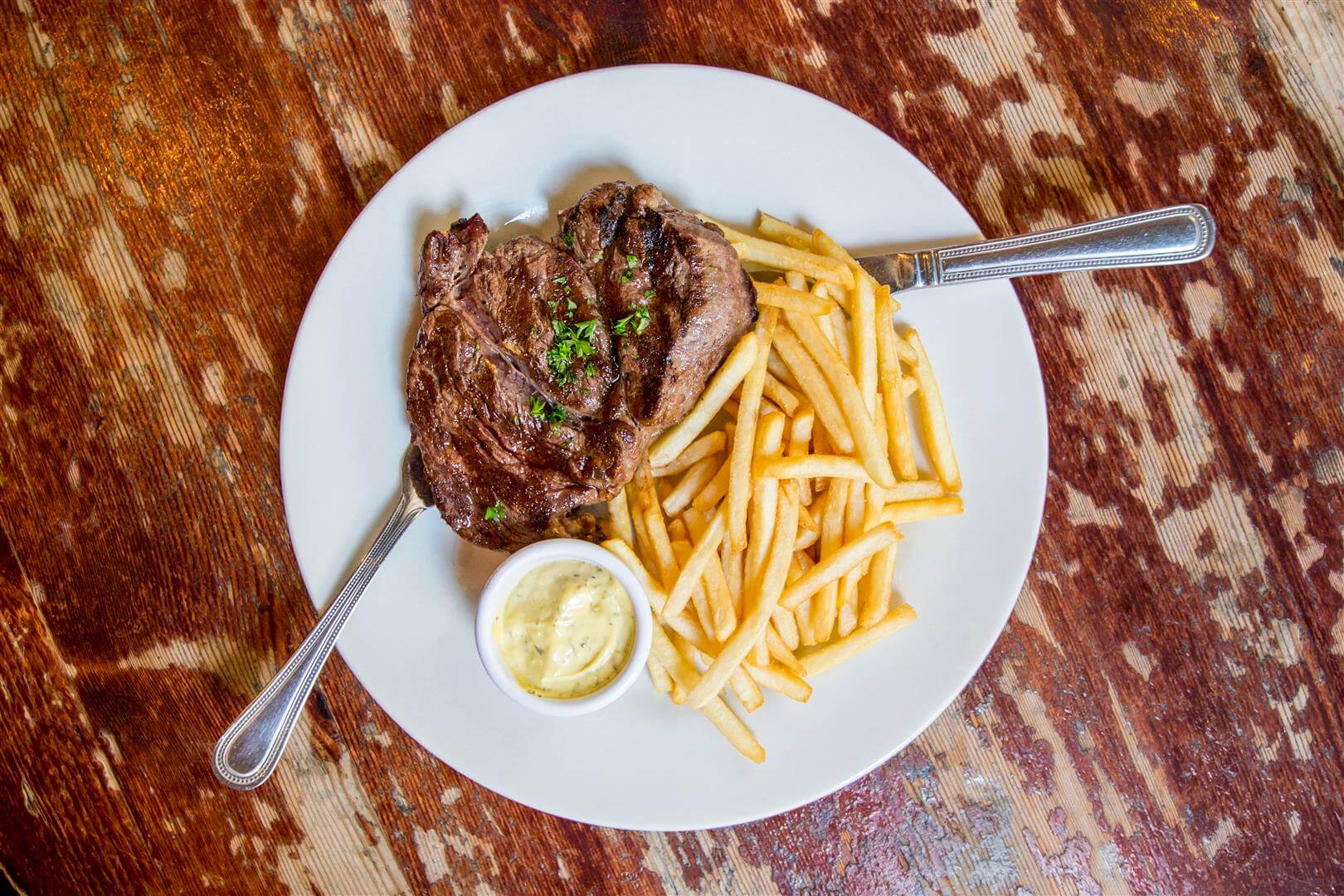 What: Le Garrick is a classic French restaurant in the heart of Covent Garden, that has one of the most intimate settings in London, offering an authentic menu inspired by cooking from the South West region of France. Le Garrick is unique and independent family-run business, where the staff share a passion for offering good, honest, reasonably-priced French food. Come on a Sunday for their two-course deal – it's a stonker.
Eat: As a French-style brasserie, Le Garrick's menu offers traditional bistro dishes, such as Canard avec Haricots Lingots, a classic honey glazed duck confit, and Cassoulet De Toulouse, a regional dish local to Toulouse. Having recently opened for lunch on Sundays, Le Garrick offers a special menu involving two courses for £20 including a glass of Kir – making Sundays worthwhile. For those who are looking for a full on feast, they also offer three courses for an extra £5. Dishes include Moules Marinieres, Faux Filet and Tarte au Citron.
Where: 10-12 Garrick Street, Covent Garden London WC2E 9BH
3. For a Classic Brunch: London House 
What: London House, Battersea's premiere neighbourhood restaurant, has loosened its tie with a more relaxed décor, a range of flexible menus from new head chef George Lyon, and a variety of events. A quintessential local restaurant, there's something for everyone here, whatever the time of the day – indulge in a traditional Sunday lunch with the family, soak up some rays in the garden terrace with a chilled glass of white, or enjoy a local brew in the bar.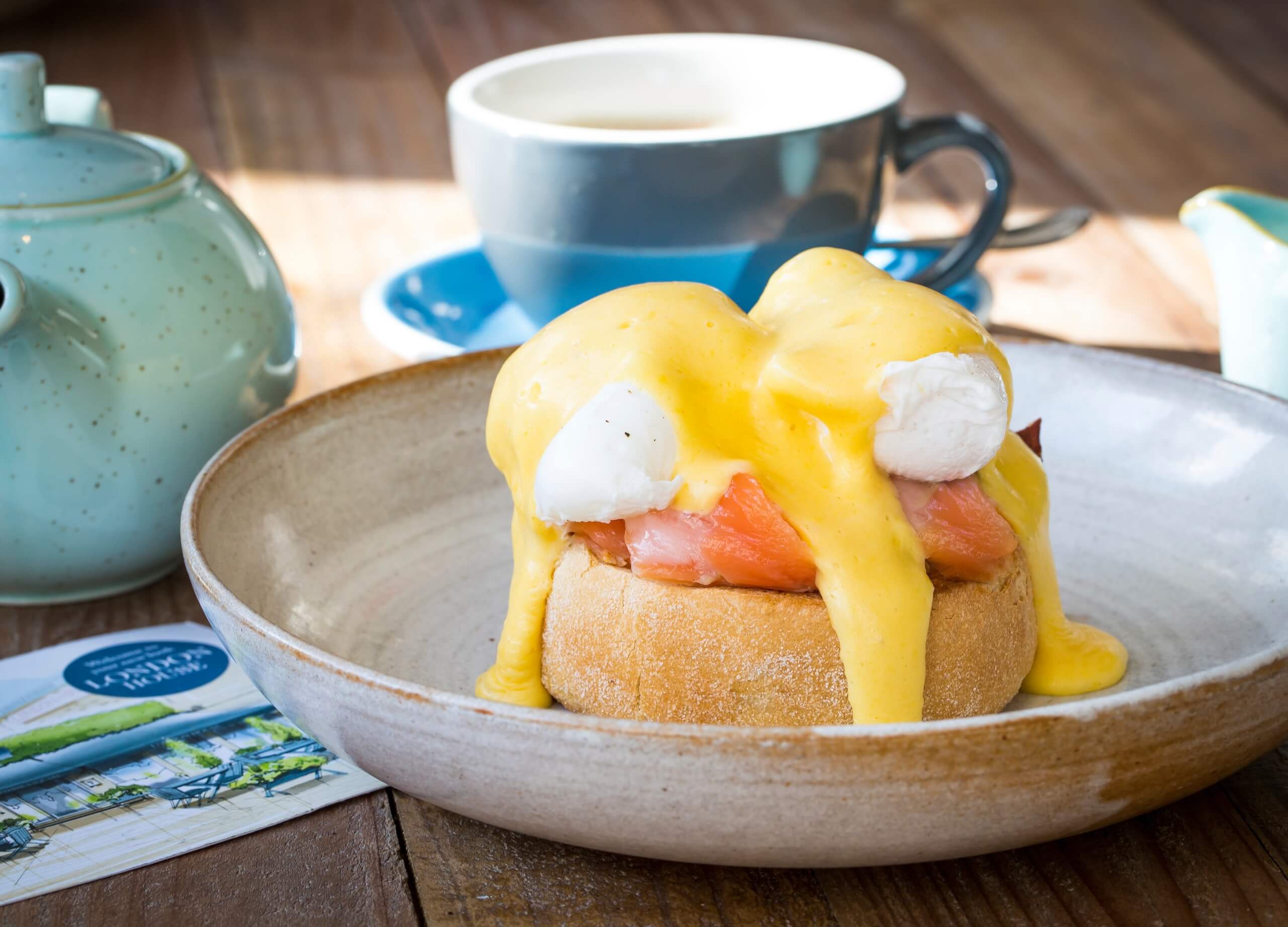 Eat: The relaxed vibe of London House suits leisurely weekend get-togethers with friends and family. There's bottomless Prosecco for just £15 when ordering a brunch dish, such as Eggs Benedict, Waldorf salad or grilled steak. Sunday lunch also sees a rotating selection of sharing roasts that might include a classic Beef Wellington, Dingley Dell pork rack or slow-cooked lamb shoulder, each served with piles of seasonal greens, roasted spuds and root vegetables with a generous splashing of jus for just £19.50 per head. You can even bring the pooch and there's a bowl of dog biscuits on the house.
Where: 7-9 Battersea Square Battersea Village
4. For a Middle Eastern Brunch: Del Aziz 
What: Your hummus prayers have been answered thanks to Del Aziz, a restaurant which focuses on contemporary and traditional dishes, which reflect the flavours of the French provinces and the Lebanese mountains. Del Aziz may be more of an evening destination, but believe us – drop in on a weekend at their Bermondsey branch for a proper good feed.
Eat: Think brunch with a Middle Eastern twist; fresh fruit salad with Greek yogurt, toasted ciabatta with Alsace bacon and fried eggs, and the tartiflette with potatoes, shallots, Alsace bacon, chorizo, eggs and Reblochon cheese. Veggies need not worry, as there's plenty of plant power dishes to go around. Tuck into Eggs Florentine with spinach, cheese and toast, scrambled eggs with whole confit portobello mushrooms, herb dressing and toast, and their vegetarian breakfast includes brioche, hummus, portobello mushroom, sundried tomatoes, baby spinach, pine nuts, pesto and a duck egg. If you're leaning towards sweet, opt for either the pancakes with fruit salad, yoghurt and roasted almonds, or the porridge topped with poached dried figs and orange blossom. They also create a killer Lobster Benedict with crayfish, spinach, roast peppers and sundried tomato.
Where: 11 Bermondsey Square, London, SE1 3UN
5. For a Bottomless Brunch: Jones & Sons 
What: Jones & Sons is a classic British restaurant and cocktail bar, open all day with a good choice of carefully sourced food.  If you find one brunch dish is never enough, then it's about time you visited Jones & Sons. Every weekend, they roll out their special bottomless brunch – eat and drink as much as you can in two hours for £32 if you're off the wagon and £25 if you're on the wagon. They've also introduced a new dish to their brunch menu and it's divine.
Eat: Start your weekend right by choosing from the Full English, avocado on toast with poached eggs, pancakes with bacon and maple syrup or French toast with bacon. The Jones & Sons' menu changes with the seasons to provide the best British produce; it will keep your bellies full and your spirits high. Try their new offering: smoked haddock, poached eggs and spinach, with a Maille dijon mustard hollandaise. There's also non-alcoholic drink options – after all, sometimes a fresh juice or strong caffeine fix does the trick, thank you very much.

Where: 23 – 27 Arcola Street, Dalston, E8 2DJ