When it comes to burgers, the Patty&Bun team know a thing or two. And if you're in search of a new beefy bite, Patty&Bun have joined forces with Neapolitan pizza slingers, Gordos on an *epic* collaborative burger creation with true Italian style.
The 'Up in Smoke' special, available for £12 a pop, features: two aged beef and pork patties, Scamorza Cheese, San Marzano tomato sauce, basil aioli, fresh basil, all nestled inside a squishy brioche bun.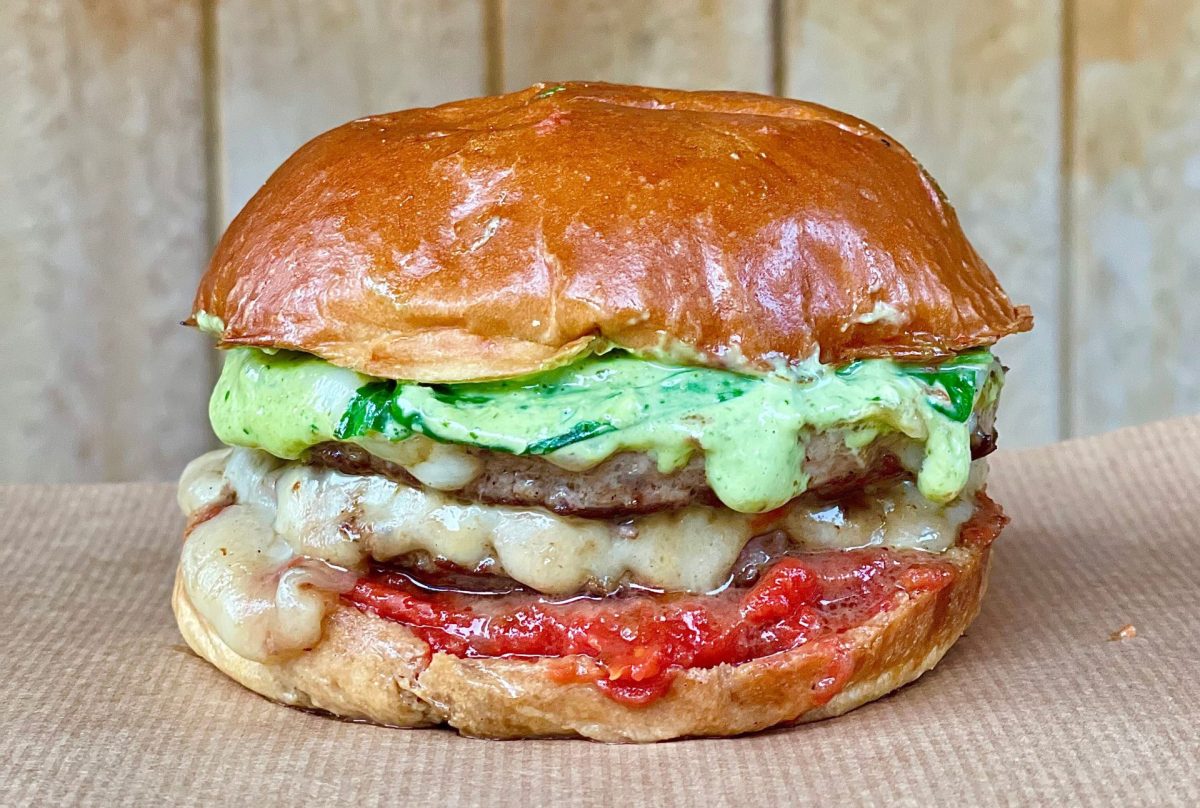 Providing traditional Italian pizza within a vibey late-night space, Gordos has established a cult following within East-London and have pioneered themselves into a pizzeria where fans truly trust in the crust. After falling in love with Gordos' 'Legalise Marinara' merch,  hooking up was a no brainer for Patty&Bun and the team are pretty damn pumped to have partnered with the indie London brand.  The Dalston favourite pizza joint have also launched an exclusive collaborative t-shirt with their Patty pals which will be available to purchase on their site here.
Available now, this quite frankly banging burger, can be ordered at Patty&Bun shops (see locations here)  as well as on Deliveroo and Slerp for the entire month.