With outposts across London (Soho, High Street Kensington and Bermondsey) and sister restaurant Flesh and Buns opening in Fitzrovia this month, these guys are spawning like rabbits. And for good reason. Bone Daddies is probably the most popular broth shack in town; there's always a steady stream of diners passing through its doors. I'm not here to talk about Bone Daddies' regular ramen (which, if you haven't already guessed, is really good), I'm here to talk to you about Nagi Ramen.
Nagi Ramen x Bone Daddies: The Run-Down
Utter the words 'Nagi Ramen' to anyone in London and you'll probably be met with a vacant gaze, but say the same words to noodle enthusiasts in Japan, and you'll be met with a smile. Because Nagi Ramen is a big deal in Japan. Real big.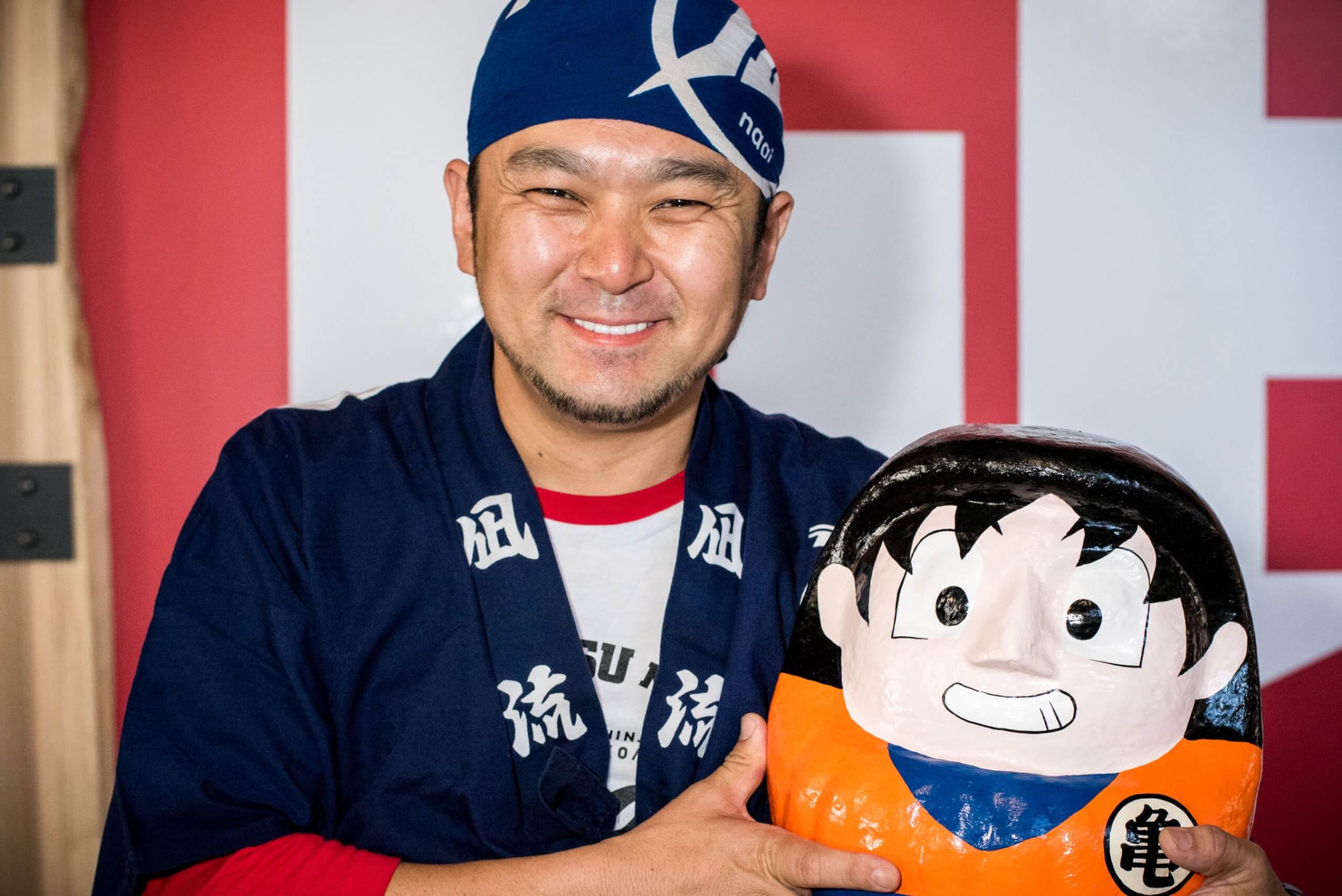 Satoshi Ikuta founded Nagi Ramen in 2006, in a tiny restaurant with his ramen loving friends in Fukuoka, Japan. The restaurant became the first in the world to serve a different type of ramen everyday for 365 days of the year. In a very short time, the restaurant became so popular that queues circled round the block every day of the week. Word spread, and the ramen bar went from being a small, ramen-lovers paradise, to an internationally recognised destination restaurant, with 27 sites in Japan and Asia.
And so, seeing all the love Nagi Ramen receive in Asia, the good folks at Bone Daddies have brought over the Nagi noodle crusaders for a week-long stint at their St Christopher's Place restaurant to collaborate on a series of limited edition ramen. And if you can't make it down soon (until 15th September), the guest ramen will be appearing on the Bone Daddies' menu throughout September.
Nagi Ramen x Bone Daddies: Eat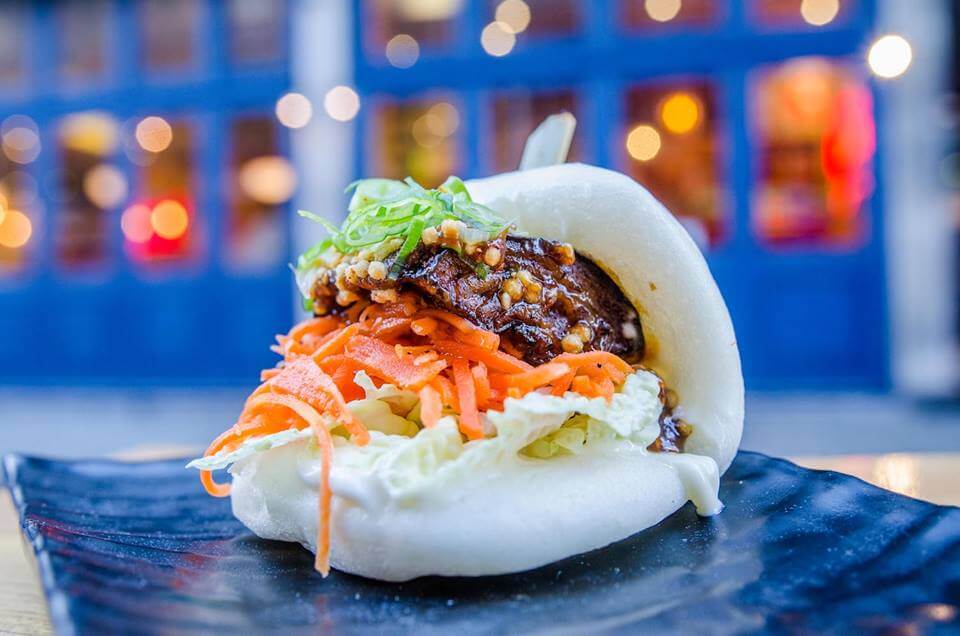 We recommend sharing a few starters like the kimchi, a little bowl of fiery fermented cabbage laced with chilli, the Korean fried chicken wings, coated in glaze so moreish you'll be licking your fingers till the end of time, and the aubergine, miso, pickled carrot, lettuce, sesame and mayo bao – good enough to tempt even the most carnivorous of diners.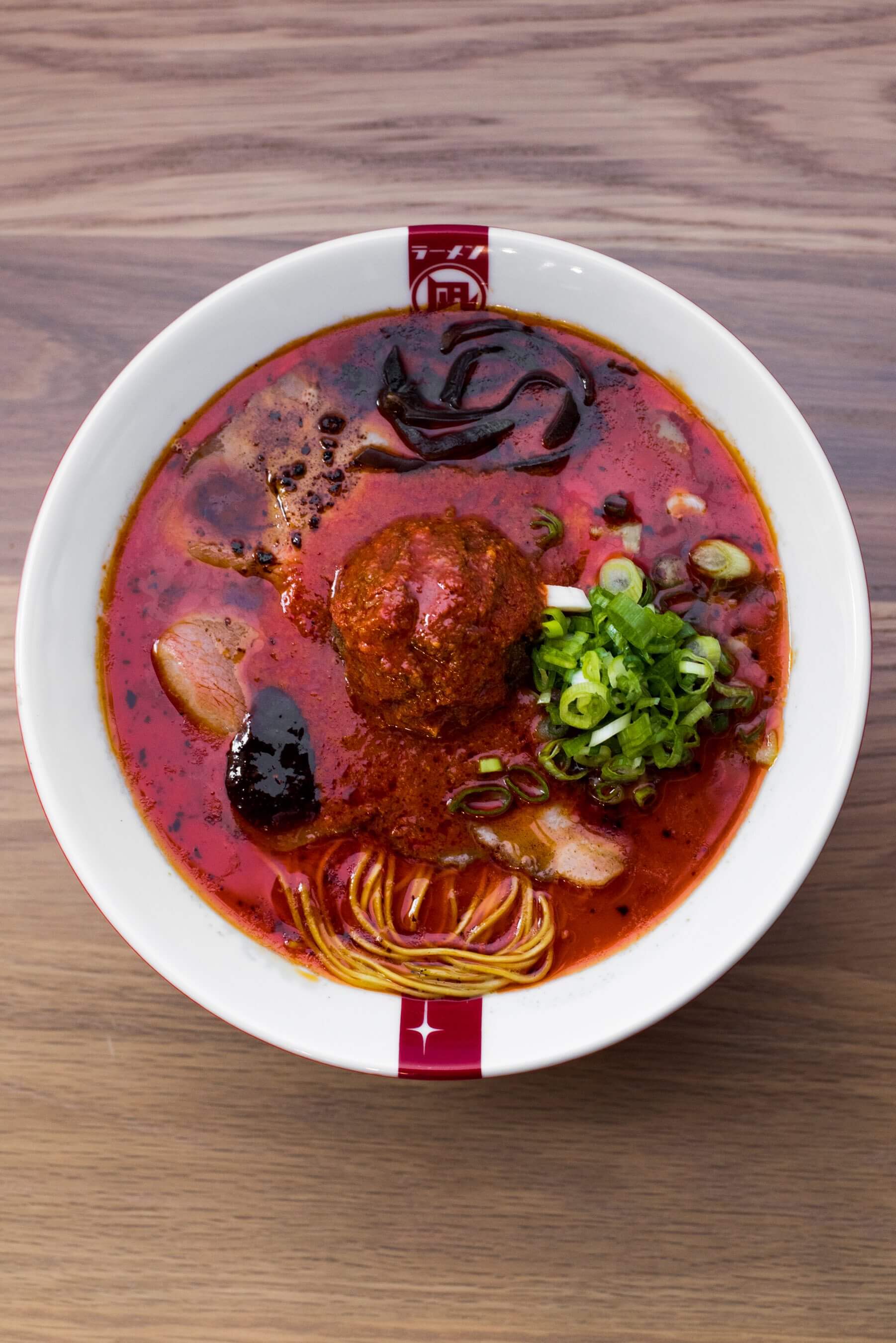 And as for the ramen, you're presented with a checklist as soon as you sit down, so you can customise your own broth-y delight. For me? An extra helping of chilli and a Japanese-style egg, always. There's four limited edition ramen to choose from, but if you can take the heat, the Red King will make your tastebuds sing: a striking blend of garlic, chilli oil, cayenne pepper, velvety broth topped with a ball of miso-infused minced porks and Nagi cayenne with tender chashu. You can pimp up your ramen with extra noodles, onion, veggies and more pork if you wish. This ramen requires you to get down and slurpy, so tie your hair back and wade through the rich and deeply silky broth topped high with goodies and spice.
For an east-meets-west fusion of flavours, the Green King is a glorious bowl of rich, steaming, sexy bone broth peppered with fresh basil and olive oil, garnished with grated parmesan  and marbled chashu. This luxuriously fragrant affair is packed with flavour, and shows that ramen can go beyond Tonkotsu. Finish off with a tin of sake for a true Bone Daddies experience.
All of the four ramen are on point and you'd be a fool to miss out.
46-48 James St, Marylebone, London W1U 1HA
For more information, visit the Bone Daddies' website here.