Camden Market used to be a place where die hard My Chemical Romance fans used to stock up on t-shirts and tourists went to find authentic ethnic throws, multipacks of incense and cheap 'Chinese bang bang chicken', but times are a changing.
Camden Market has somewhat had a transformation as of late; KERB moved in, and brought with them a calvary of 38 of London's hottest street food vendors, and there's been a makeover in the other areas – new restaurants have pitched up, stall holders have opened bricks and mortar sites (we're looking at you The Cheese Bar), and there's been a wave of new traders moving in.
One of the newbies to pitch up in Camden Market is Yolk Breaker. Alireza Asefi, co-founder of Yolk Breaker, conceived the restaurant while travelling on America's West Coast, where egg buns have gained a cult-like status in recent years.
Having tested the concept at Primrose Hill and Hampstead food markets, the Yolk Breaker team opened their first permanent site in Camden Market recently, and being a fan of eggs and within walking distance from About Time HQ, it seemed absolutely imperative to give these yolky numbers a whirl.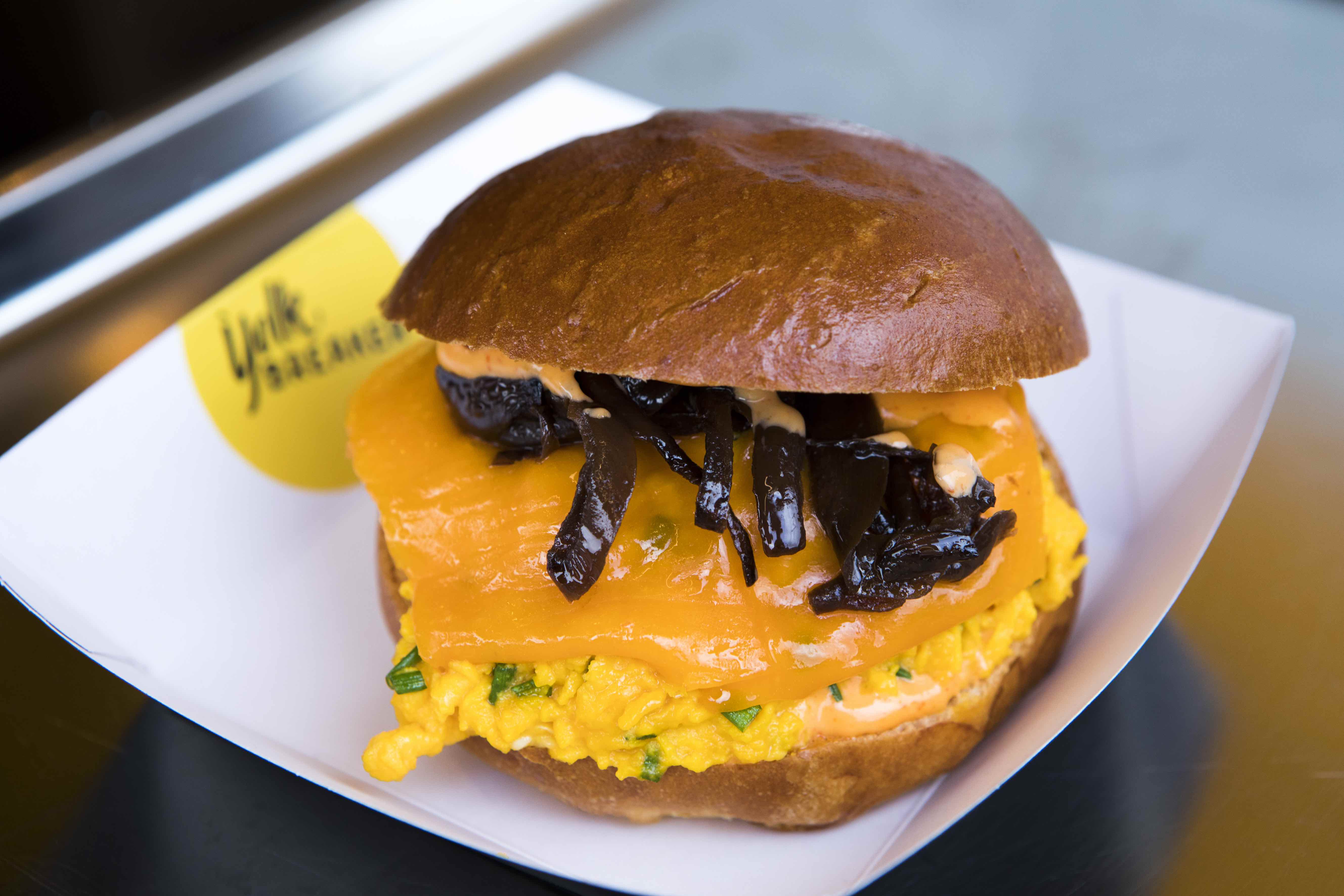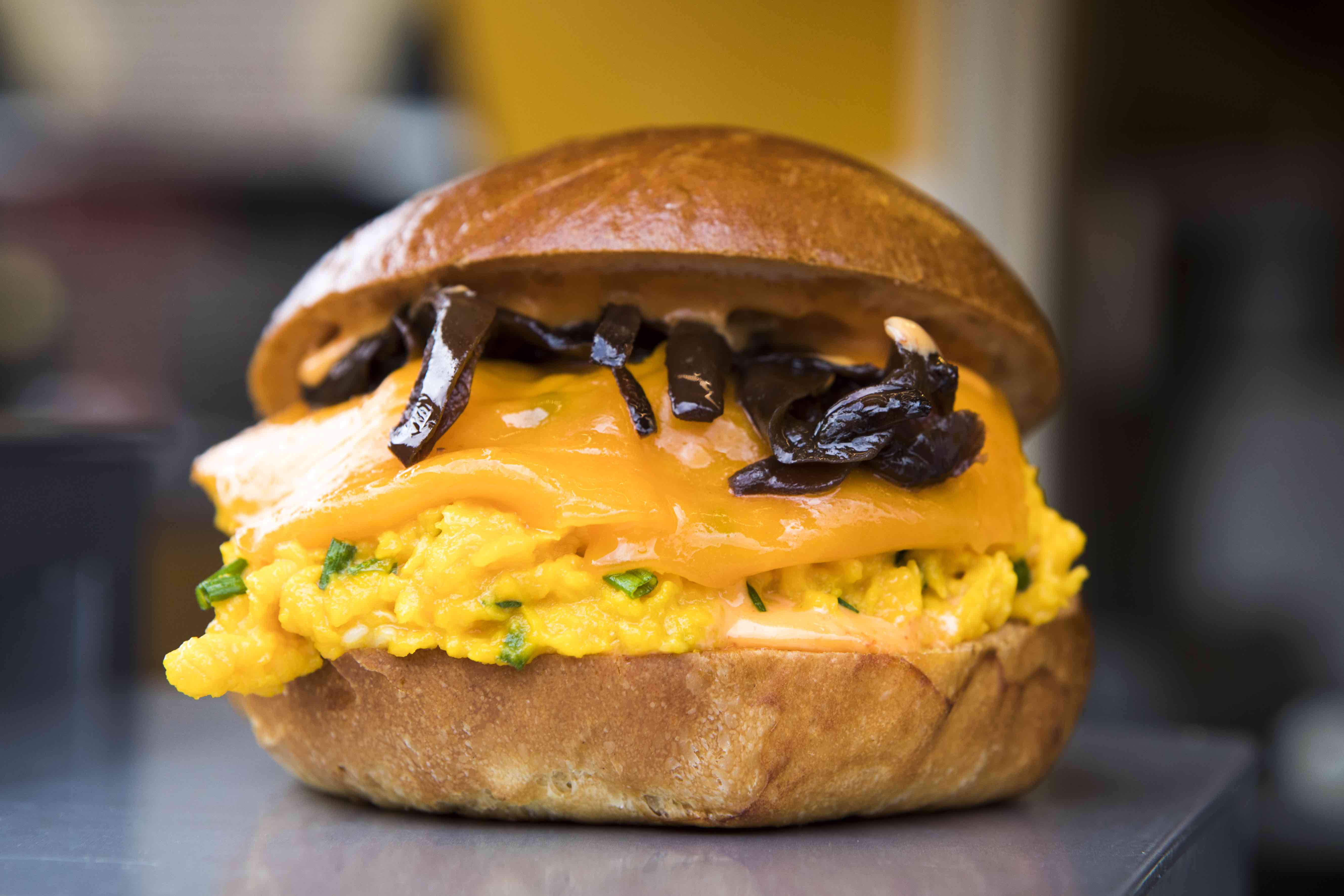 Yolk Breaker specialise in serving made-to-order egg buns with scrambled and over-easy fried eggs sourced from St Ewe Rich Yolk eggs in Cornwall. If you've never made it to Yolk Breaker, it's a right of passage to try the signature sandwich. A shiny brioche bun filled with silky smooth, burnt sun orange scrambled eggs, caramelised onions, Sriracha mayo and Red Leicester cheese. It's not the easiest to eat (tackle with a knife and fork if needs be), but my word, the flavours here are exceptional. The egg just melts in the mouth – this isn't scrambled egg, but some sort of breakfast wizardry.
And the Egg and Bacon bun with an over-easy fried egg, applewood smoked bacon, harissa mayo and Red Leicester cheese will never disappoint you.
This joint praises the humble egg; the dishes are filthy, fabulous, but most of all, delicious.
Unit 701, Stables Market, Chalk Farm Rd, London NW1 8AH