It was two year ago on a Thursday night in Hackney; there was a gentle hum of activity in the air, a balmy summer evening where the pubs of east London were starting to fill with the post-work brigade looking to sink a few pints in the early evening sunshine.
After pub hopping for most part of the evening, we needed to satisfy our drinking hunger. We weren't in the mood for a fail-safe sharing nugget box or a polystyrene tray of mystery kebab meat. We trampled down Hackney Road on a quest to find something. We stumbled across the Sebright Arms, a shabby East End boozer with dishevelled decor which largely reflected the mid-twenties clientele. We followed the whiff of the greasy food scent to the back of the pub. It was here we first discovered Bunsmiths who were in charge of the food. The American inspired menu read like a drinkers dream – there were hot dogs, burgers and fried chicken. The cheeseburger was ludicrously delicious, with slithers of lettuce falling out, our fingers covered in sweet, sticky mustard, and not enough adjectives to describe our first Bunsmiths encounter. It was one of those burgers we haven't, and probably never will stop taking about.
Fast forward to 2017, and the gang behind Bunsmiths have opened a new restaurant in Hackney, The Vincent. After spying the menu on the internet, we knew we had to get down there, pronto. Here's the 411:
The Vincent: The Lowdown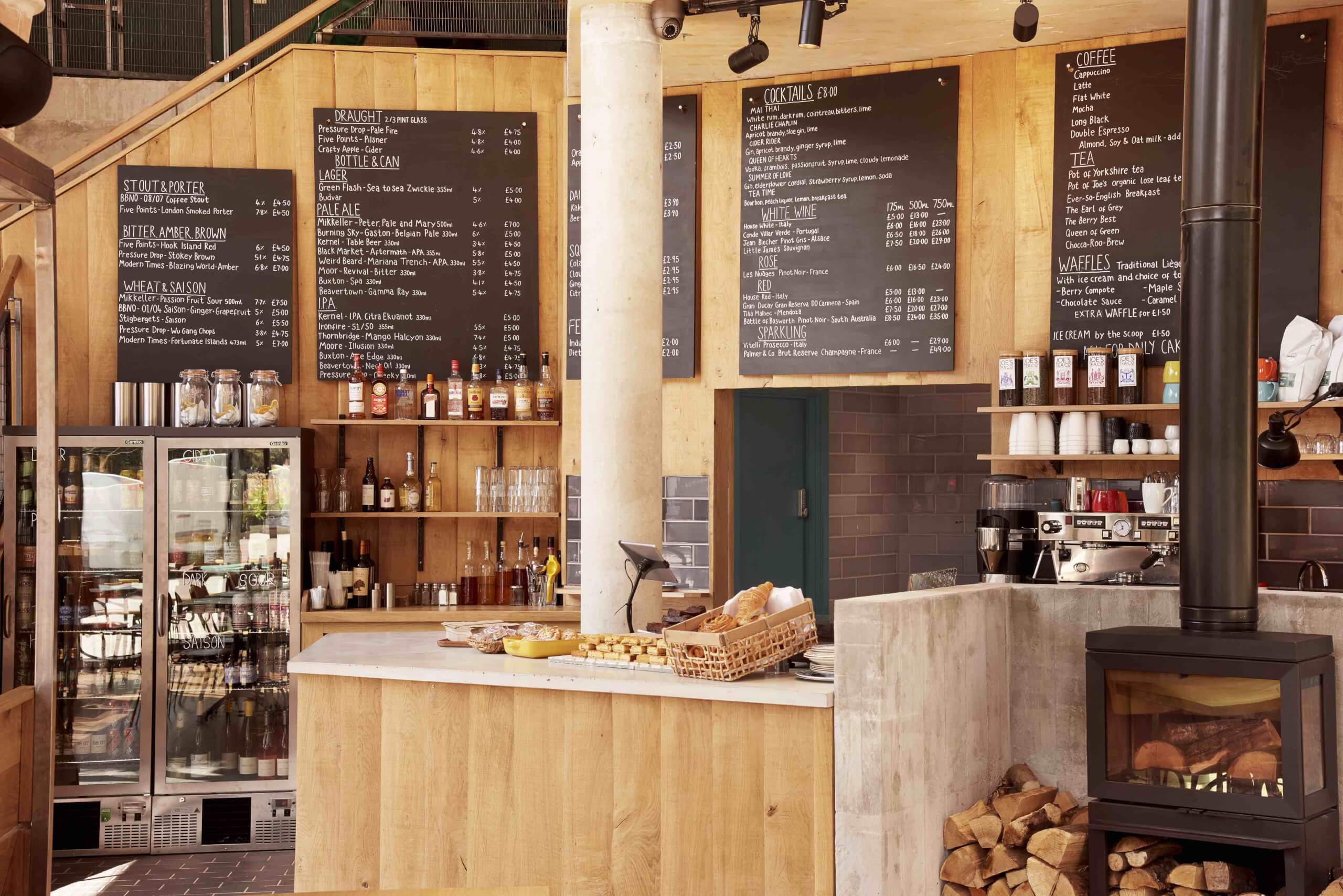 Charles Ross, Richard Temple and Jamie Hempseed are the guys who transformed the Sebright Arms on Hackney Road from a boarded-up pub awaiting demolition, to an East End institution. Their latest labour of love, The Vincent is an all-day restaurant using carefully sourced, local ingredients. A place where you can swing by for a leisurely lunch at the weekend, a casual dinner, or for a few evening bevies. Flooded with  natural light, the vibe of the place will seduce you. Think tile-topped tables, plenty of wood and booth seating. And tons of plants, and botanical loving that transports you to somewhere far removed from the city streets.
It's all about the quality of ingredients here, bringing British flavours to the fore, with a big hit of American flare.
The Vincent: The Food 
The menu is separated into two parts: burgers and bowls. Some may say The Vincent has had an identity crisis, we think it's ingenious. Burgers are great for a quick, fast food feed, best enjoyed as you make your way through their 40-strong beer list. And then for the virtuous lot, there's a variety of bowls from veggie and vegan friendly options to the meatier variety. A restaurant for all occasions, we say.
If you've never managed to try one of Bunsmith's epic burgers – now is your chance. Keep it simple, and order the classic cheeseburger. All of the burgers are from British beef that has been dry aged for at least 21 days. A thick meat patty is cushioned between a shiny brioche bun, lovingly coated with mustard, melted cheese and some token salad. It's the stuff of dreams. Not overly greasy, just a proper beef burger. And proof that a burger doesn't need loads of toppings. The buttermilk fried chicken burger was another excellent choice, and made all the more tastier by the slaw. That slaw. Man alive. And the chicken, brined for hours was gloriously moist and succulent.  The skin on chips were another tasty revelation.
From the bowl menu, the slow cooked harrissa pulled lamb with pickled cucumber, spiced freekah and flatbread was sunshine on a plate. With the super tender lamb, nutty freekah and sour-sweet cucumber, this dish really was a winner.
The dessert menu focuses on brownies and waffles, as all good dessert menus should. Did we need the brownie with ice cream and chocolate sauce? No, we were fit to burst. Did we eat it all? Absolutely.
The Vincent: Drink
Thing is, when you're craving a burger – the usual establishments stock a pitiful drinks menu. A couple beers, a handful of ciders if you're lucky, and some cocktails that are essentially a drink of epic, sugary proportions. The drinks menu at The Vincent firmly put them on the map – this is a drinking destination in its own right, and even if you don't come for the food, stay for the booze. There's everything from foreign beers to quirky tipples, and pale ales from microbreweires. There's a strong wine list too, and plenty of decent cocktails to keep you well oiled.
The Vincent: The Verdict 
We don't live in Hackney, but we're pretty sure this is going to become our new local. From the drinks lists to eclectic menu, it won't be long before we're making about way our way back to sample their brunch offering. Beer. Burgers. Bowls. It's a recipe for success.