Imagine a pillowy parcel filled with delicately spiced meat or vegetables. Now imagine this parcel dipped into soy sauce and chilli oil, while it plumply sits between a pair of chopsticks, ready to be devoured. This, ladies and gents, is the exquisite joy of a momo.
Momos are a type of south Asian dumpling, typically native to Tibet, Nepal, Bhutan, Sikkim and Darjeeling. Imagine the umami kick of a Chinese dim sum or Japanese Gyozu meets the deep spice of India, and you'll have yourself a momo.
The Momo Shack: The Lowdown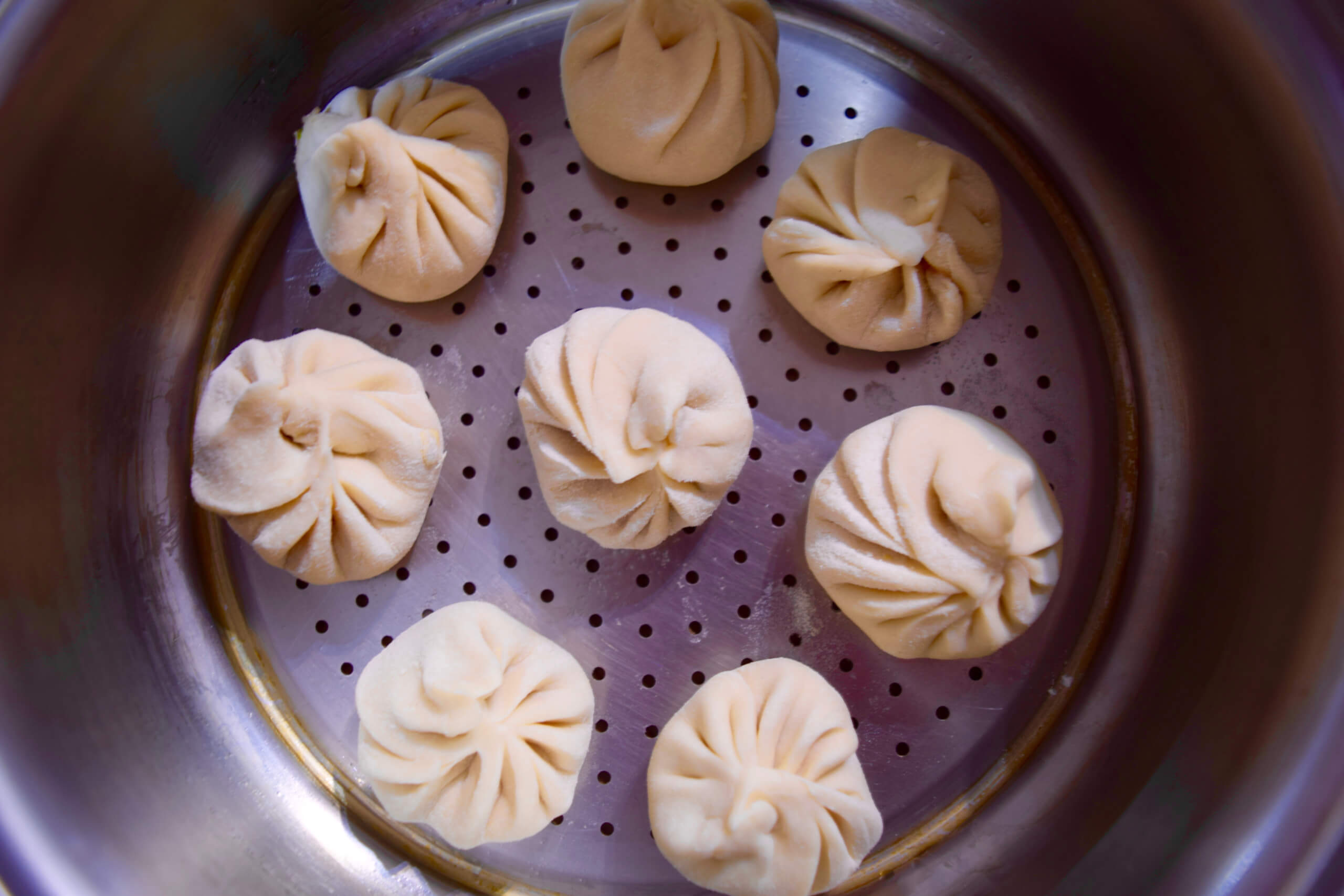 And now, at last, there's a place entirely dedicated to this pudgy delicacy, but you'll have to hunt it down pronto as it's only here for another few weeks. The Momo Shack is a pop-up in Brunswich East Café, which serves deliciously hipster coffee by day, and sumptuous momos by night. After travelling around Darjeeling and learning the craft from his Tibetan dad, Alex has perfected his momo recipe, and works together with friends to plate up gorgeous, comforting dumplings, served alongside aromatic and moreish stir-fried cabbage.
The Momo Shack: The Details 
After a sell-out summer residency at Netil 360, owner and founder Alex Lobsang has returned to east London with his steamed dumplings, but he won't be here for long, so get down there while they're still hot.
The pop-up hides to the side of Gillet Square, and is just a whisper away from Vortex Jazz Club (the perfect place to dive into after fuelling up at the Momo Shack). It's the kind of place which feels like someone's cosy little kitchen, with Alex and his mates whipping up dinner and serving absurdly tasty craft beers behind the counter.
Every Wednesday they host a Wine Club, where you can head down for a blind wine tasting and boogie. Grab tickets your here.
The pop-up ends on February 18th. Go go go.
Where: The Momo Shack, Stamford Works, Gillett St, London