The Savoy is so gloriously camp, and it's somewhere you should really try to visit. As you walk in your will be greeted by the grandeur of this 5-star institution in the heart of London, which in its time has housed luminaries from Oscar Wilde to Bob Dylan. Walk through the hallowed hallways (and by hallways, I mean grand foyers and tea-rooms) and you will find Kaspar's. A grand circular bar dappled by striking stalactite lighting is the centre-piece for this classy little restaurant, with a small number of tables laced along the parameter.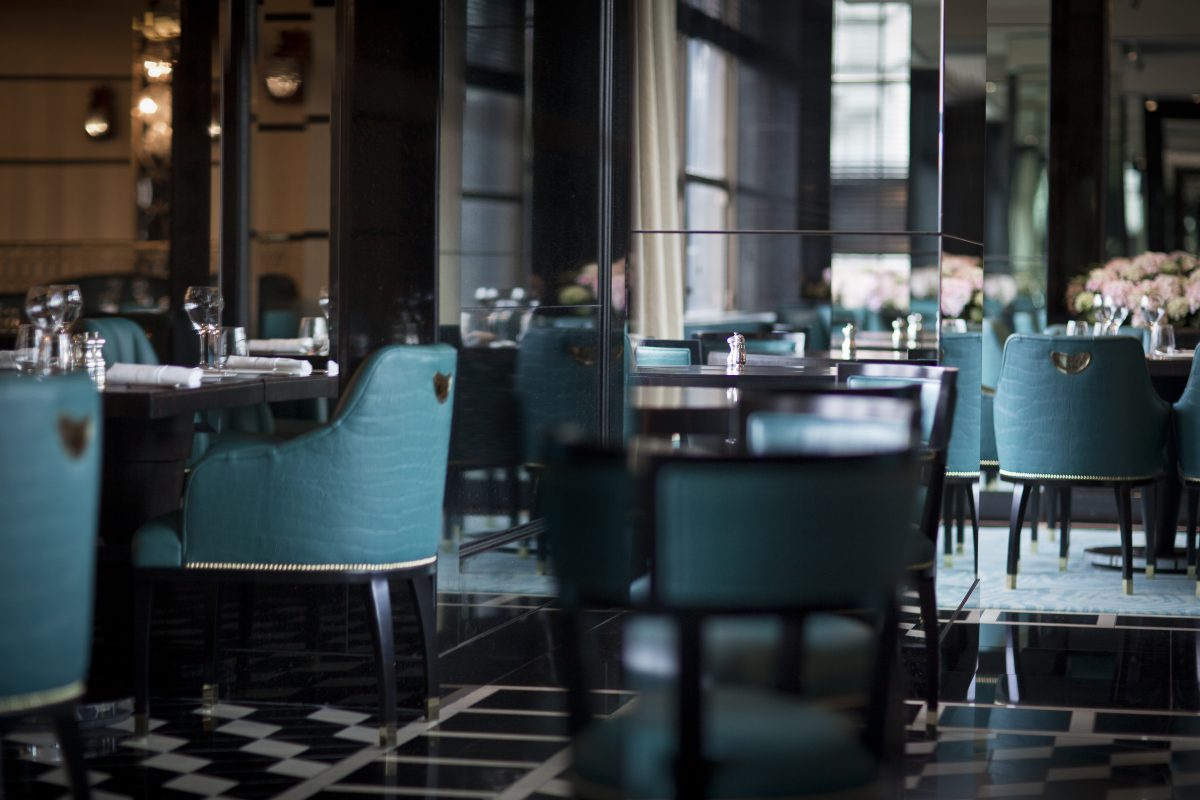 Bar the family of 5 who must have been there for a quick bite while their Lamborghinis were being polished, Kaspar's is very datey – this is a place of low lighting and whispers – the kind of restaurant to come to for an anniversary or special occasion. There are two kinds of place you can go to for a special occasion (yes, alright, fine I'm talking about V day):
The vibey small plates place in Hackney Marina O'Loughlin has probably just reviewed; seasonal British food, wooden tables, carafes of wine, candles, the Primeurs and Western Laundrys of the world, where you'll lean in close to your paramour and eat from each other's spoon just because you can.
The place for pomp and performance, the special occasion place where you'll dress up in that Anthropologie dress you bought in the sale for £180 but never really have a reason to wear, the place where you'll leave red lipstick on the rim of your wine glass after clinking glasses and feel like a sophisticated darling on a date with another sophisticated darling. Kaspar's is a number 2.
If you can, ask to sit at one of the little tables at the bar. You may not know they're there but there's an ingenious mechanism which allows a huge slab of marble to be pulled out to give you your own private chunk of the elaborate bar area, and you'll be seated on plush green leather stools with a great view of the room.
Kaspar's specialises in seafood, and we recommend diving deep into the ocean to try the 'Best of the Seas' sharing platter. It comes replete with plump oysters, scallops, Bering Sea King crab, Cornish crab, juicy prawns and Avruga Caviar. Like good seafood should, it all comes simply cooked and served on a bed of ice with lemon and clarified butter. Each mouthful tastes like pure unbridled decadence.
The other stand out dish which is a must is the Westmorland lobster linguine – aldente pasta served in a lobster bisque with confit leek… it's completely phenomenal. Our last recommendation is rogue (seeing as we're waxing lyrical about seafood) but is a must: the triple cooked chips – literally the best chips we have had in our life: so salty, so crispy, so fluffy, they are the chips of dreams. For dessert there are some stalwarts on the menu, including apple tarte tatin and baked Alaska, so you really can't go wrong. So Kaspar, will you be my valentine?
The Savoy, Strand, London WC2R 0EZ