Aquavit is a Nordic-inspired restaurant located in the heart of London's bustling St. James's Market. With locations in both New York and Stockholm, the London outpost of Aquavit opened its doors in 2016 and has since become a popular destination for lovers of Scandinavian cuisine. The restaurant's sleek and modern interior is inspired by the colours and textures of the Nordic landscape, featuring a minimalist design that is both elegant and inviting.
Aquavit: The Lowdown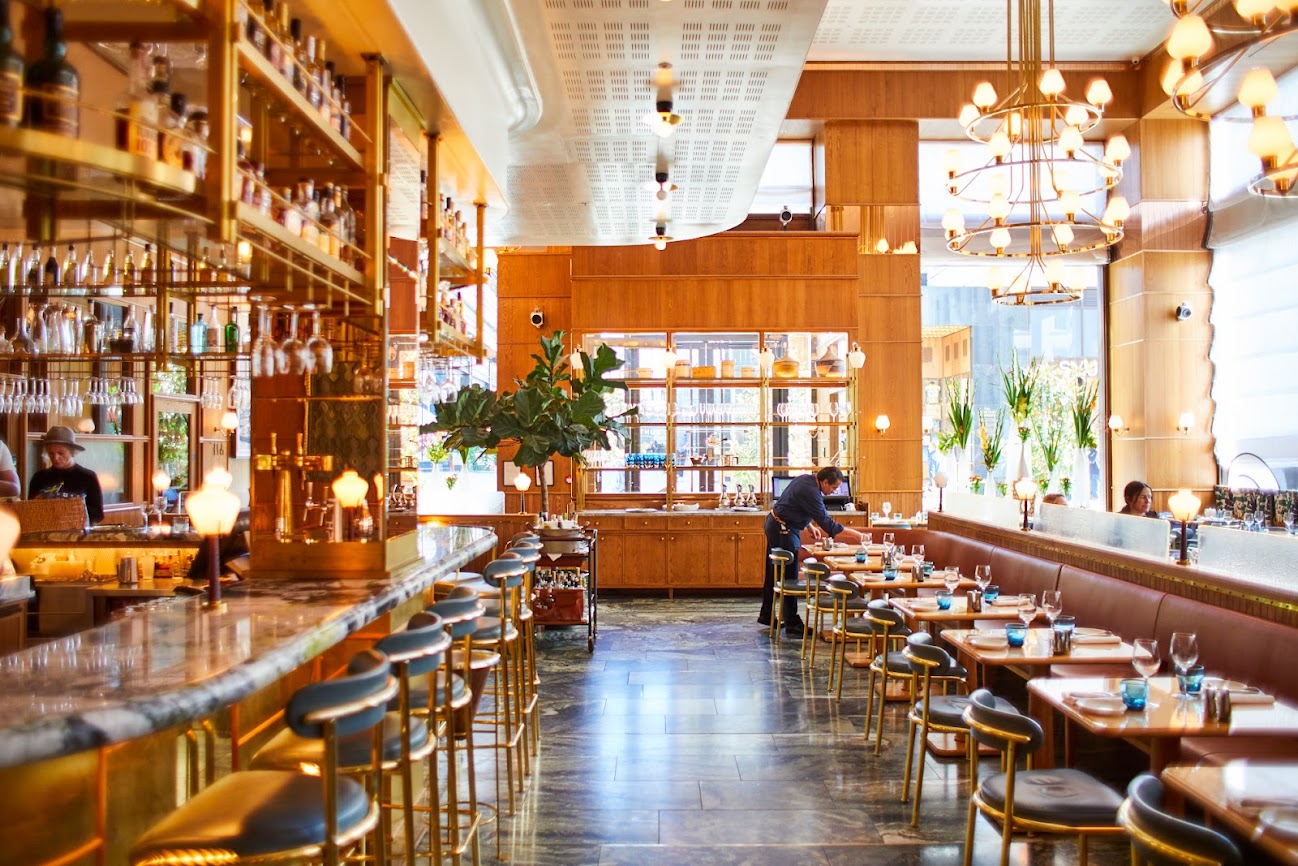 The menu at Aquavit is a celebration of Nordic cuisine, with a focus on fresh and seasonal ingredients that are sourced from both the UK and Scandinavia. The restaurant's head chef, Jonas Karlsson, has created a menu that is both traditional and contemporary, and features a range of dishes that showcase the unique flavours and techniques of Nordic cooking.
To start, we opted for the gravlax, which was served with a mustard sauce and dill oil. The salmon was perfectly cured and the flavours were balanced nicely; the mustard provided a subtle heat and the dill oil added a delicate touch of herbaceousness. Another standout starter was the Skagen Toast – a traditional Swedish dish made with prawns, dill, and crème fraîche, served on crisp rye bread. Think bright flavours and super fresh fish.
For our main courses, we tried the Swedish meatballs served with lingonberry sauce and creamy mash potatoes. Tender and flavourful meatballs, a rich and satisfying sauce, and mash so creamy you could use it as a pillow. Another standout dish was the Arctic Char served with a creamy fennel purée and a side of roasted potatoes. The char was perfectly cooked, with a crisp skin and tender, flaky flesh that was full of flavour.
One of the highlights of our meal at Aquavit was the selection of aquavits that the restaurant offers. Aquavit is a traditional Scandinavian spirit that is typically flavoured with herbs and spices such as caraway, dill, and anise. The restaurant serves a range of different aquavits, including several that are made in-house, and the knowledgeable staff are happy to provide recommendations and guide you through the different flavours and styles.
Dessert at Aquavit did not disappoint either. We tried the Chokladboll, a traditional Swedish chocolate ball made with oats and coconut and accompanied with a generous blob of vanilla ice cream. A rich and indulgent pudding we couldn't get enough of. We also ordered the lingonberry sorbet – bright and tangy with a refreshing sweetness that provided the perfect end to our meal.
Overall, our experience at Aquavit was excellent. The food was delicious and beautifully presented, the service was attentive and knowledgeable, and the atmosphere was both elegant and inviting. Whether you are a fan of Nordic cuisine or simply looking for a new and exciting dining experience, Aquavit is definitely worth a visit.
Aquavit, 1 St James's Market, St. James's, London SW1Y 4QQ
For further information on Aquavit, see here.