Making pastry can often be seen as a daunting task, with the notorious soggy bottoms or crumbling walls, but pastry can be easy to make if you follow the right steps. Our Mini Egg Tart is superbly impressive and very delicious for dinner parties or, of course, a weekend of overindulging. If you're looking for a more traditional cake, try our Strawberry + Lemon Sponge recipe. This is great as a fun little bake for the holiday weekend – teaming chocolate, double cream and mini eggs.. Honestly, what could be better.
What You'll Need:
For the Shortcrust Pastry:
200g Plain Flour (Sifted)
Tablespoon Icing Sugar
100g Chilled Butter
½ – 1 Medium Egg, Beaten
For the Chocolate Filling:
175ml Double Cream
125ml Milk
300g Good Quality Chocolate (Mixture of Dark and Milk)
2 Eggs, Well Beaten
Mini Eggs
Method:
1. First you want to make your shortcrust pastry. You can buy shop-bought, easy roll pastry but making your own is so rewarding and I promise it is not as difficult as you might think.
2. Place the flour, icing sugar and butter into a food processor and whizz briefly. Add in half of your beaten egg and continue to whizz together – you want the mixture to come together and be just moist enough to do so.
3. Add some more of your egg if necessary. Using a food processor means you don't have to sieve your flour – yay! – but if making by hand, sieve before use.
4. Empty out your mixture onto some cling film. Bring together and pat into a circle about 2cm thick. Place in the fridge for at least 30 minutes before making your delicious tart.
5. Preheat your oven to 180°C and line your tart tin with flour. You are going to blind bake your pastry. Begin by rolling out your pastry, making sure you bring out your pastry to get to room temperature first, until it is thin and to the diameter of your tart tin. Use your cling film to guide the pastry into your tin, making sure it is neatly pressed into every base edge.
Your thumb is your best tool for pastry, use your thumb to trace around the rim of the tart tin – slicing off any excess pieces of pastry.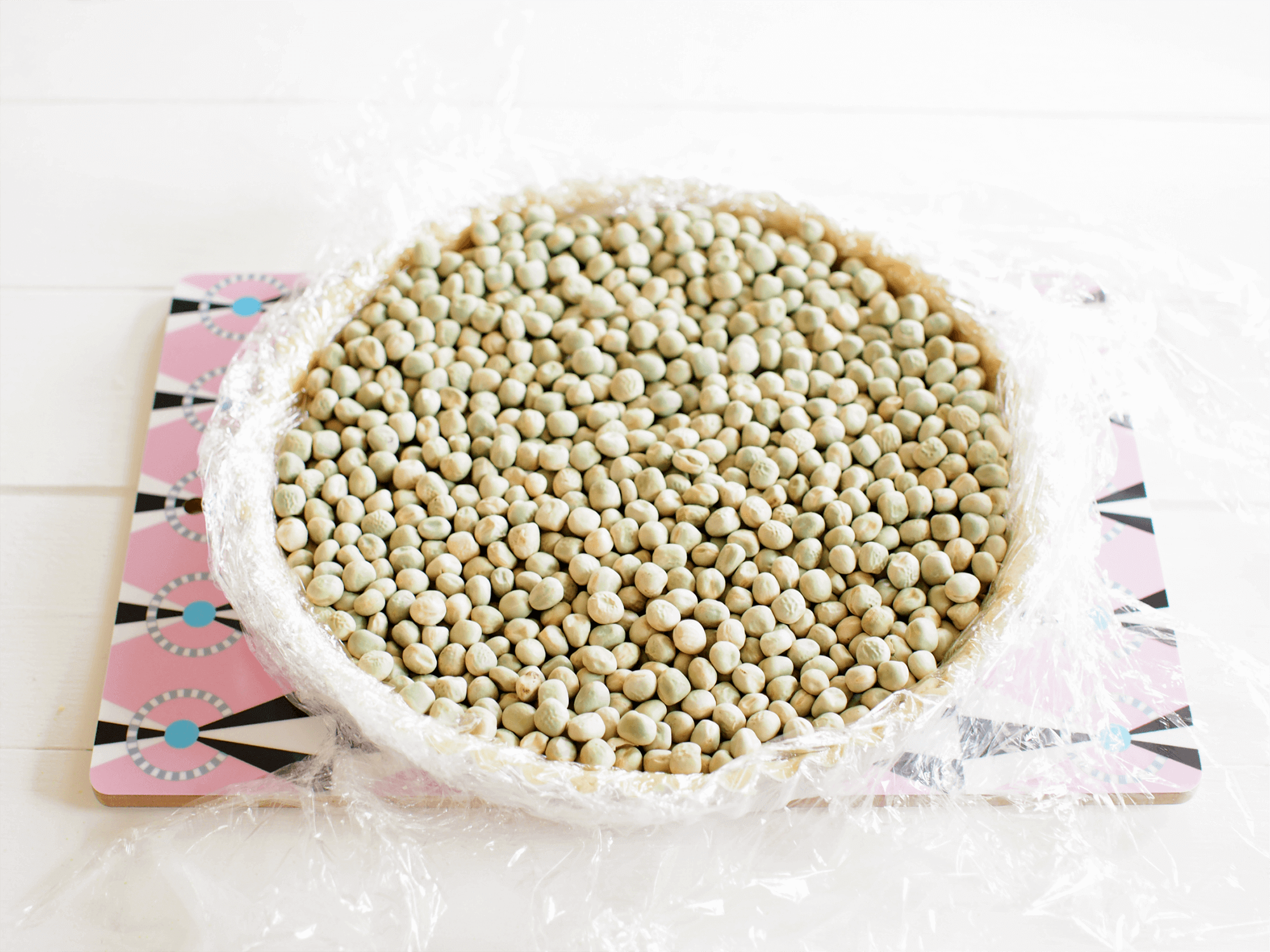 6. To blind bake, get two fresh pieces of cling film and place over the tart. Then add some baking beans, dried peas or rice – this makes sure your pastry is neatly into all the edges and helps with the baking process. Pull together your cling film, enclosing the beans and pat down. Place in the fridge for another 15 minutes, then you are ready to bake blind. Bake in
your 180°C oven for 15-20 minutes or until the pastry feels dry and is slightly golden.
Remove your beans and place tart to the side while you make your filling. You could even bake this the day before, if you have guests coming over!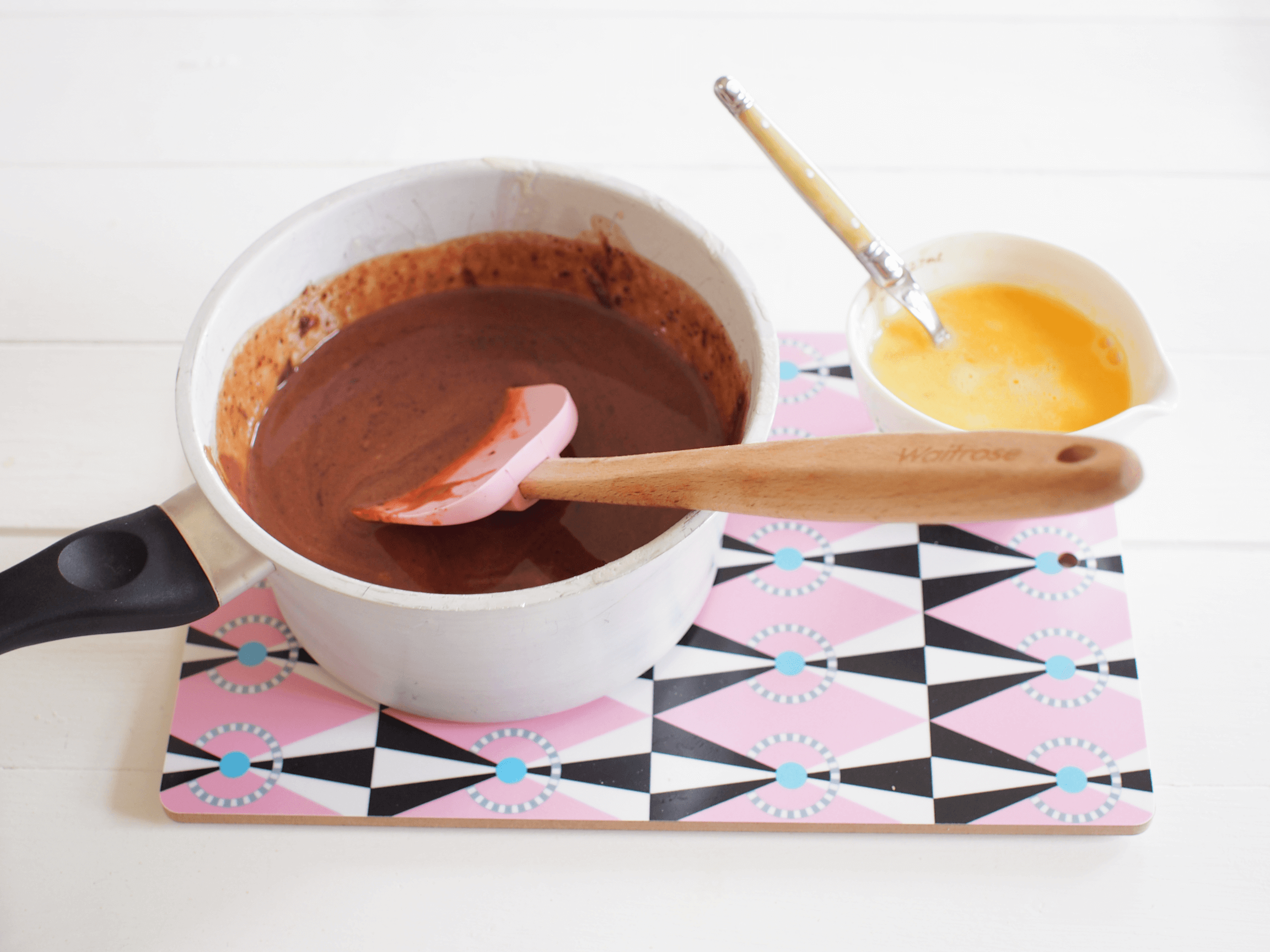 7. For the filling, heat your cream and milk in a saucepan until boiling point.
8. Take off the heat and add your chocolate. It's best to snap the chocolate into little pieces to speed along the melting process. Once the chocolate has melted and you have a river of divine creamy, milky chocolate, add in your eggs and whisk briskly.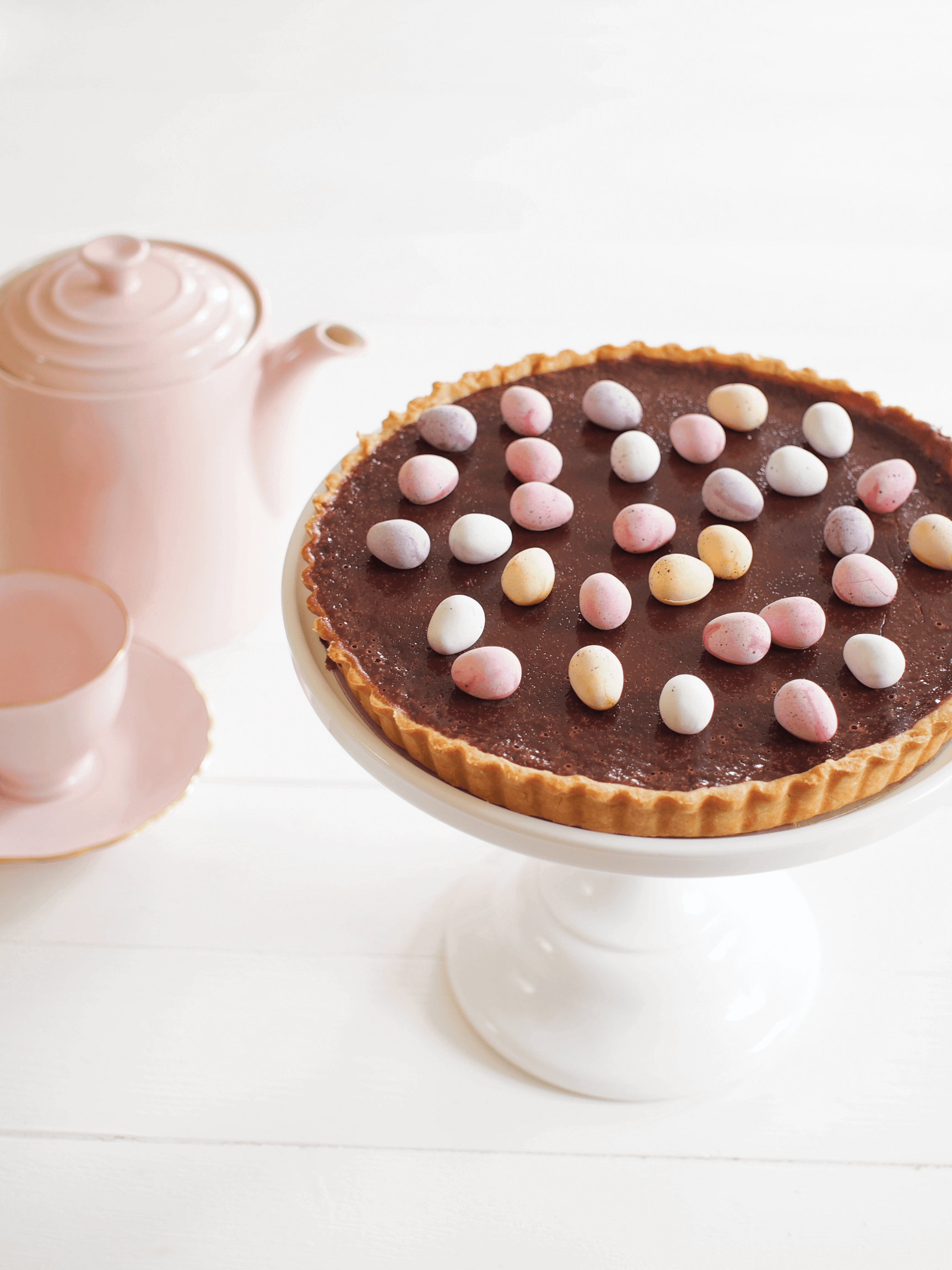 9. Pour the chocolate mixture into your baked pastry case and bake for a further 15-20 minutes. Until the chocolate is softly set for our eggs to rest on.
10. Bring out the oven and leave to cool for 20 minutes before adding your eggs. Decorate and serve with a glass of milk!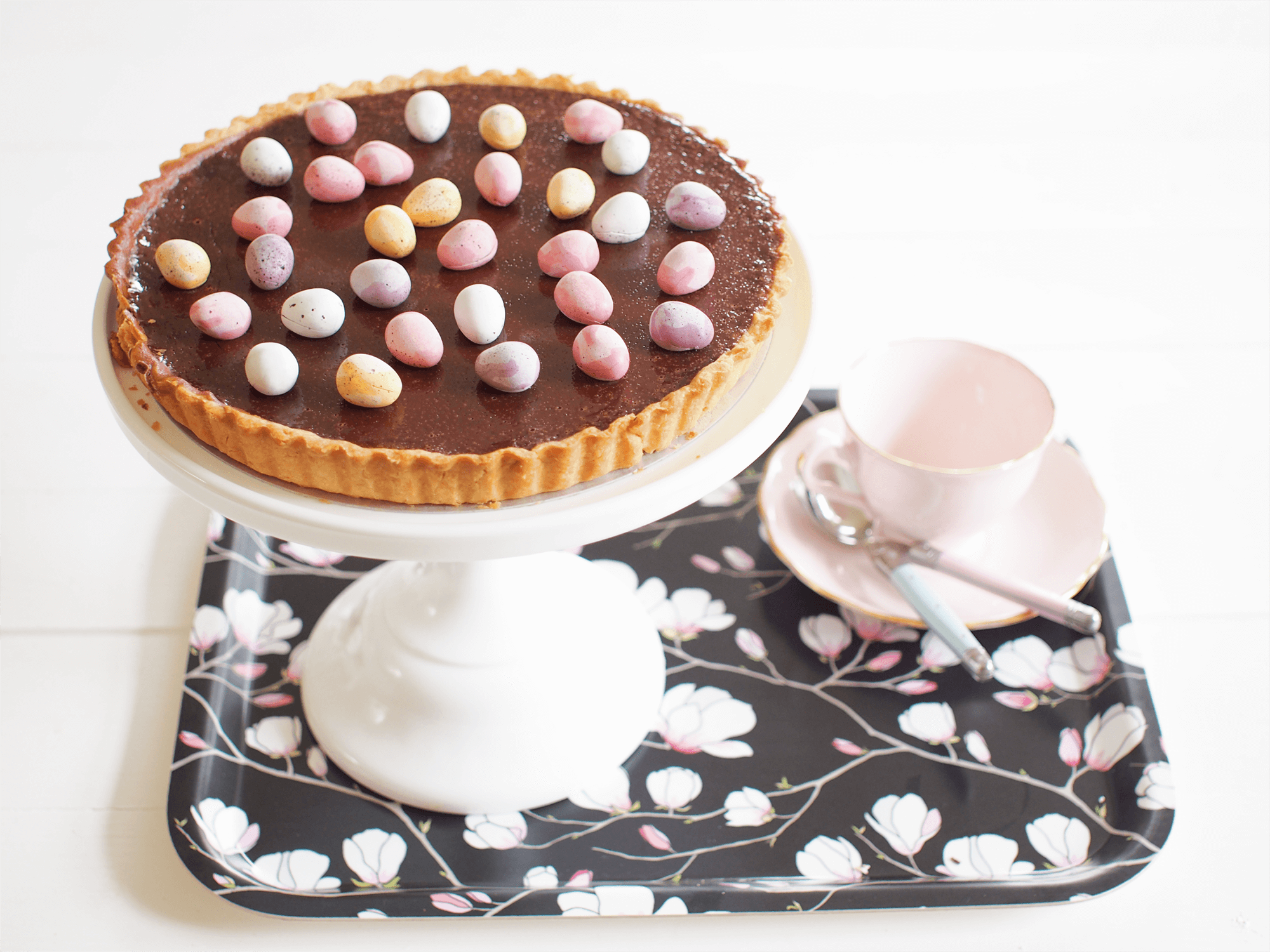 Magnolia Flower Tray and Circus Board by Lisa Edoff Designs.
For our favourite Strawberry + Lemon Sponge recipe, see here.