Don't Miss: Oddbox x The Spread Eagle's Food Waste Fighting Dining ExperienceBy Claudine Levy
Oddbox (the wonky fruit and veg boxes) are teaming up with The Spread Eagle (London's first fully vegan pub) to create a one-of-a-kind food waste fighting 'Odd Five Ways' menu.
Oddbox x The Spread Eagle: The Lowdown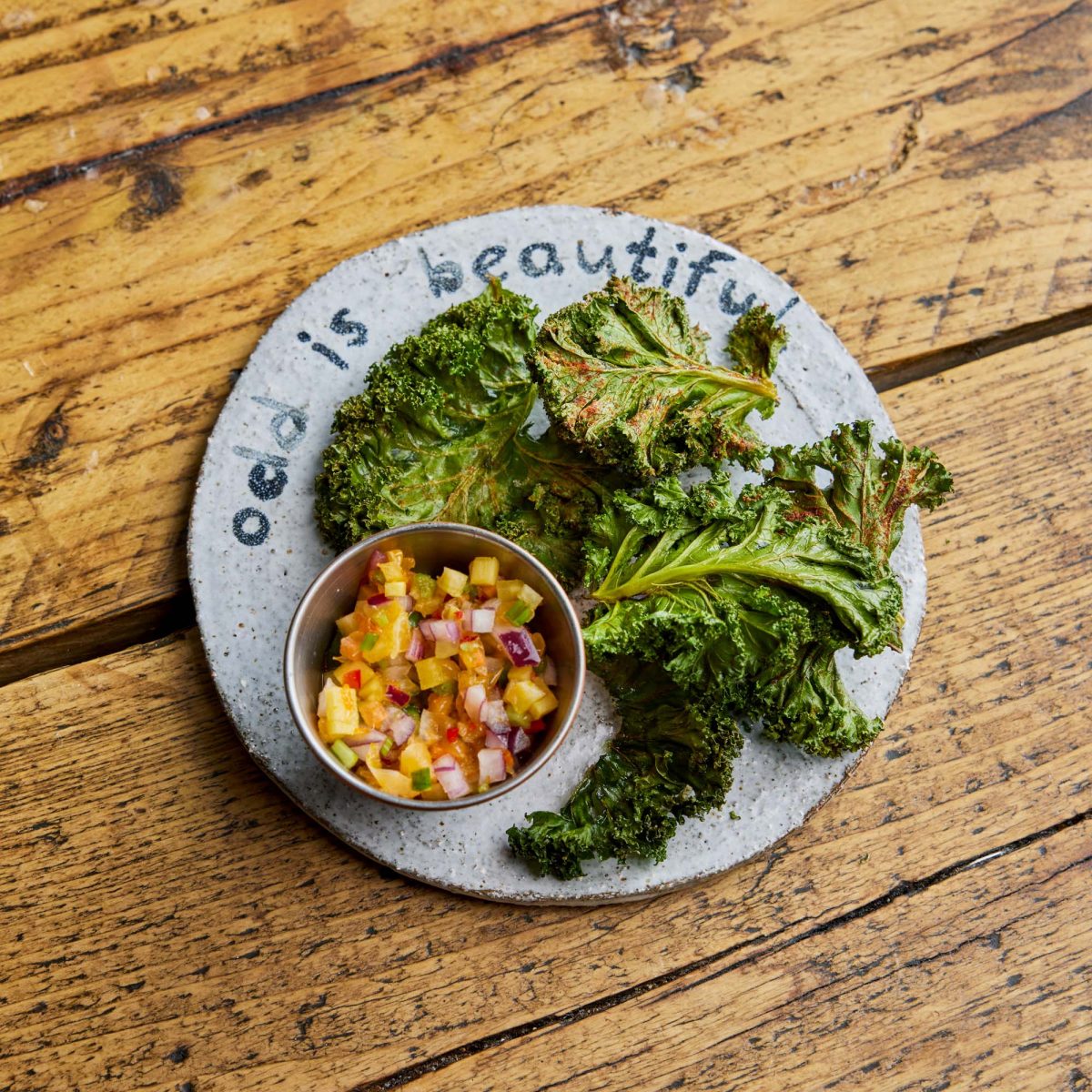 For one week starting Wednesday 2nd February 2022, diners at The Spread Eagle will have the chance to experience the Oddbox 'Odd Five Ways' limited-time menu; a five-course set menu developed by Gina Hopkins, The Spread Eagle's Executive Chef and Masterchef Professionals 2021 contestant.
What makes this experience unique? The menu is grower led, meaning it's crafted entirely from surplus and odd fruit and veg which have been rescued from going to waste from farms nationwide. To showcase just how delicious and versatile unwanted produce can be, carrots deemed 'too big' have been used as a key element across all five courses, making these humble vegetables the star of the show.
Oddbox x The Spread Eagle: The Menu
Odd Five Ways will be an epic vegan feast that showcases not only carrot, but other surplus and wonky winter fruit and veg including sprouts, kale and nectarines.
Kicking things off will be a pre-dinner cocktail – hot and spicy The King's Ginger liqueur shaken with the complimentary flavours of sweet carrot and quince, with wintery cinnamon and topped off with a squeeze of bitter lemon (or a non-alcoholic alternative). Next up: a snack of crispy baked kale leaves, loaded up with a juicy carrot and rich onion relish, followed by deep-fried Brussel sprouts alongside three vibrant in colour and creamy carrot, beetroot and celeriac dipping sauces. Indian-inspired earthy roasted carrots and potatoes elevated with citrusy coriander, fiery chilli and masala spice, and a show-stopping, three-layer carrot and root vegetable cake – an innovative twist on the British classic – will finish the menu.
Visit here to reserve your spot for lunch or dinner from Wednesday 2nd February to Tuesday 8th February (menu unavailable Sunday 6th February).  Priced at £30, £5 from each diner will be donated to The Felix Project.