With 2019 in full swing, Christmas cheese boards a distant dream and festive leftovers well and truly finished, it's no surprise that a record number of participants signed up for this year's Veganuary. Now in its fifth year, the Veganuary campaign has seen participants more than double each year – with 220,000 already signed up for the month and 300,000 pledges expected before the end of January.
Encouraging Londoners to power through the meat-free month, just as their junk food cravings begin to creep up again, Hellmann's have partnered with junk food trailblazers, Biff's Jack Shack, to offer free vegan grub to you, dear reader.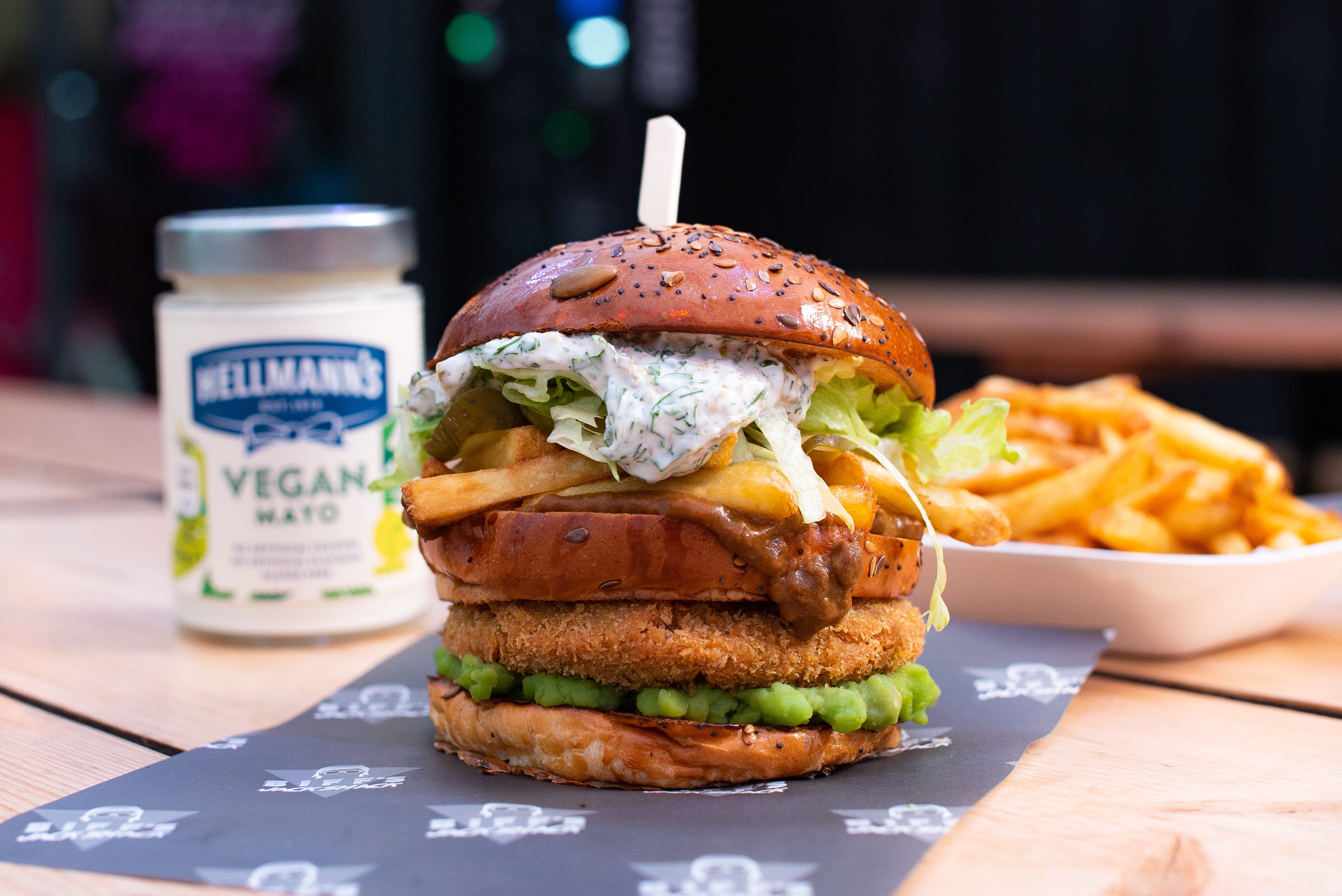 When ordering The Biff & Chip Butty, you can simply use the codeword, 'Veganuary' and you'll receive a free side of fries to make you vegan meal truly complete and your purse strings sing. If you can't go without a dip for yours chips, and don't want to miss out on the tantalizing taste of one of the nation's best loved condiments, Hellmann's Vegan Mayo is the perfect accompaniment to the crispy potato pillars.
The Biff & Chip Butty itself is a beast – stacked with Biff's signature crispy fried jackfruit patty, mushy peas, spicy curry sauce, a tangy tartare sauce made with Hellmann's Vegan Mayo, chips, pickles and crunchy iceberg lettuce – all laid on a plush toasted brioche bed.
Available until 27th January at Biff's Jack Shack Boxpark outpost and available for £9.50, the deal is available to everyone – from veginners to vegan veterans, and will surprise even the most stubborn meat eaters amongst us.
2-10 Bethnal Green Rd, London E1 6GY