Don't Miss: Aqua Shard x Great Ormond Street Hospital's Christmas PartnershipBy Angelica Malin
Aqua Shard has teamed up with Great Ormond Street Hospital this Christmas in order to raise vital funds for the children's charity's Xmas appeal.
GOSH Charity's Christmas Appeal raises money to give seriously ill children from across the UK the best chance of being home with their families this Christmas. For the children whose treatment needs to continue over the festive season, the hospital creates a home away from home by bringing a touch of Christmas magic to the wards.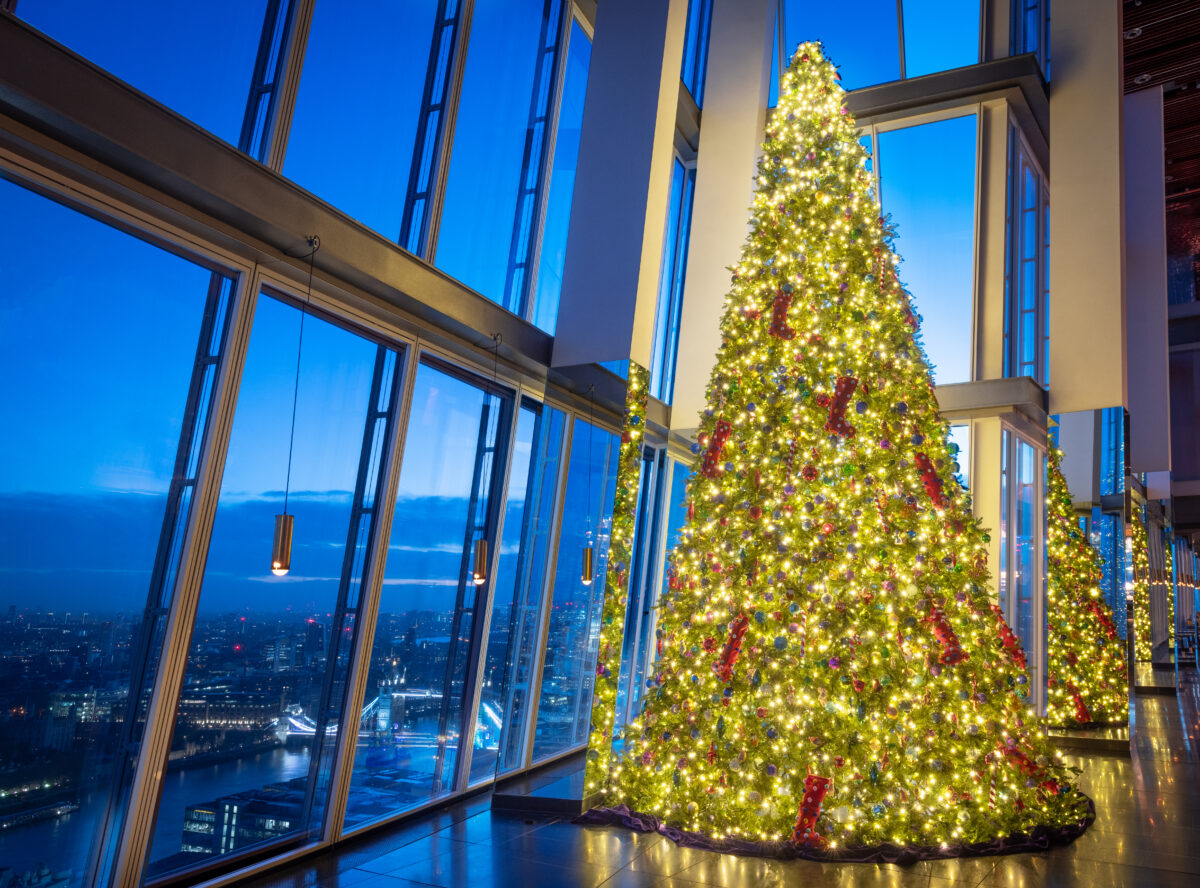 In support of GOSH Charity's Christmas Appeal and paying tribute to the important work and research of Great Ormond Street Hospital (GOSH), this year's 7 metre tree stands proudly within the Aqua Shard three-storey atrium and features festive baubles and children's toys. As a nod towards the different wards at the hospital, the tree is adorned with a collection of animal ornaments; for example, a robin for Robin Ward, which looks after children with immunology and infectious diseases and a lion for Lion Ward which looks after children with cancer, amongst others. Evoking a sense of festive warmth and nostalgia, the stunning tree is both delicate and show-stopping; dripping with layers of gold decorations and beautifully lit.
As per tradition, the talented team at Aqua Shard have created Christmas specials for guests to enjoy throughout the festive period. The Christmas Bauble dessert features spiced cream mousse, pear compote, gingerbread biscuit, pear gel, chocolate crumble and chocolate animals. For each special sold, Aqua Shard will make a donation to GOSH Charity's Christmas Appeal, which is dedicated to giving seriously ill children the best chance of being home with their families.
For further information on Aqua Shard, see here. 
Photo credit: Ben Carpenter