Cook This: The 'Croissadilla' by Breddos Tacos x Swaledale Foods x TabascoBy Alicia Grimshaw
Hangovers are the worst, we all know this, but nothing makes the morning after even worse than realising you have nothing in the house to soak up the booze from the night before.
Thankfully, Breddos Tacos, Tabasco and whole-carcass-butcher Swaledale Foods, have joined forces to create the perfect hangover cure – introducing the Croissadilla. The name may sound like a Dinosaur from the next Jurassic Park film, but this cheesy delight is actually a mix between a croissant and a quesadilla, packed full of spice and flavour and a bonafide game-changer for home cooks of all abilities.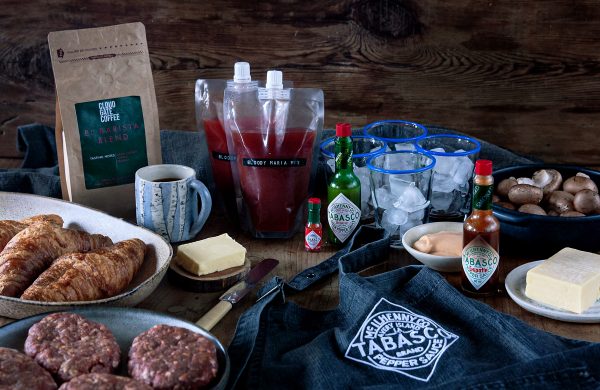 Let us talk you through this beauty: fluffy croissants are filled with a juicy, chorizo-style pork patty from Swaledale Foods, topped with melted cheese, fried mushrooms and sandwiched between mayonnaise combined with Tabasco's Chipotle sauce. If that wasn't enough, the kit also comes with a jug of Bloody Maria Mix for the perfect hair of the dog, as well as a pouch of coffee. Whether it takes a cup of coffee, or something a bit stronger to pull you back round the morning-after-the-night-before, The Croissadilla Hangover Kit includes all the ingredients to revive you before you tuck into the first croissadilla of the day. And there's even an apron to keep you looking fresh if things get a little messy.
The kit is available from here (£30) with enough ingredients to feed four (or just yourself if the hangover is that bad). Believe us when we say we'll never look at croissants in the same way again, and will definitely choose this over a cold McMuffin in the future.