When a place labels itself as a 'bar, kitchen and live music venue', it makes us feel slightly uneasy. We've watched our fair share of Ramsay's Kitchen Nightmares to know that restaurants should stick to one thing and do it really well. We've frequented Oslo a couple of times for their club nights – and we've always had a banging time. But bunch? Now you're talking. Here's what you need to know:
Oslo: The Lowdown
There's a vibe here. And it's a vibe we dig. It's laid-back, the staff are friendly and the restaurant is large, but still manages to feel intimate.
The space is vast, and you can easily spend hours hanging out here; whether that's with a cup of coffee, a glass of wine, or with one of their signature cocktails. The place feels dynamic without being too loud about it – the walls are festooned with kooky art which wouldn't look out of place in a New York loft, while random corners feature fancy light features and industrial accessories.
Oslo: The Food
Oslo haven't tried to reinvent the wheel when it comes to brunch dishes, and that's something that sits right with us. The menu features a handful of dishes which have all been sprinkled with a little Oslo magic. The Nordic Cure is ideal for the fry up lovers. It's basically a Full English, but not as you know it. Instead of lukewarm pieces of toast – all ingredients are served atop a fluffy waffle. We're talking about two Clarence Court eggs any style with chorizo, smoked bacon, halloumi, avocado, grilled peppers and homemade chilli beans. It's the stuff breakfast dreams are made of.
The veggie cure is equally tasty – with all ingredients super fresh, and bursting with flavour. The portions are decent, and at prices you can't argue about. You certainly get more brunch for your British buck here. The veggie dish features two Clarence Court eggs any style with avocado, halloumi, grilled pepper, portobello mushrooms, cherry tomatoes and homemade chilli beans, again on a waffle. And if you're not into waffles – you can swap it for rye bread. We did, and we were pretty happy with our choice. The halloumi was deep-fried, and oozed with melted dairy goodness. And the homemade chilli beans had a healthy kick of heat. We love.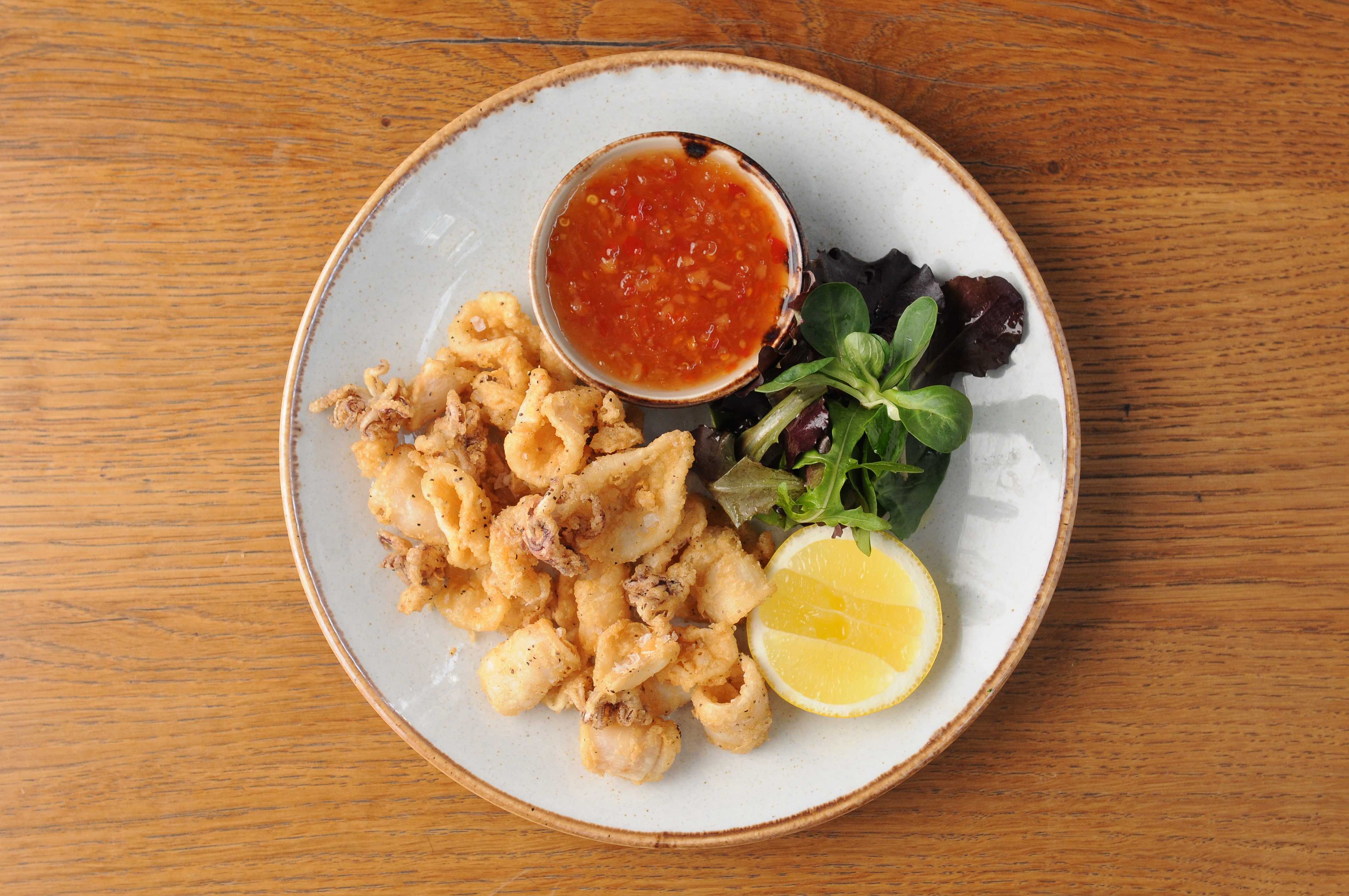 And for the basic lot out there (ourselves included), Oslo also serve a cracking avocado on toast. Smashed to perfection, the avocado is woven with chilli for a slight bit of spice, coriander, red onion and lime juice  – all served smoothed on rye bread with two poached eggs. Screw it, it's not exactly a breakfast dish but the fried calamari were bites of crispy, molten deliciousness. Sweet potato fries? Get some.
Oslo: The Verdict
If you find yourself hungry in Hackney, check out Olso. We spotted someone on the next table tackling a  Sunday roast, and it was huge. We'll definitely be back to sample their Yorkshire puds and roasties very soon.
1A Amhurst Rd, London E8 1LL