The Allegory is the latest opening by restaurant mega group Drake and Morgan. They're behind a boat-load of restaurants in the capital including The Refinery, The Sipping Room, and The Drift (a cool 21 establishments if you're counting). While The Allegory's location in the city is a no man's land on weekends (I'm sure the suited crowd bask on the alfresco terrace for post work drinks on weekdays), don't let that deter your brunch efforts. It's worth the journey.
The Allegory: The Lowdown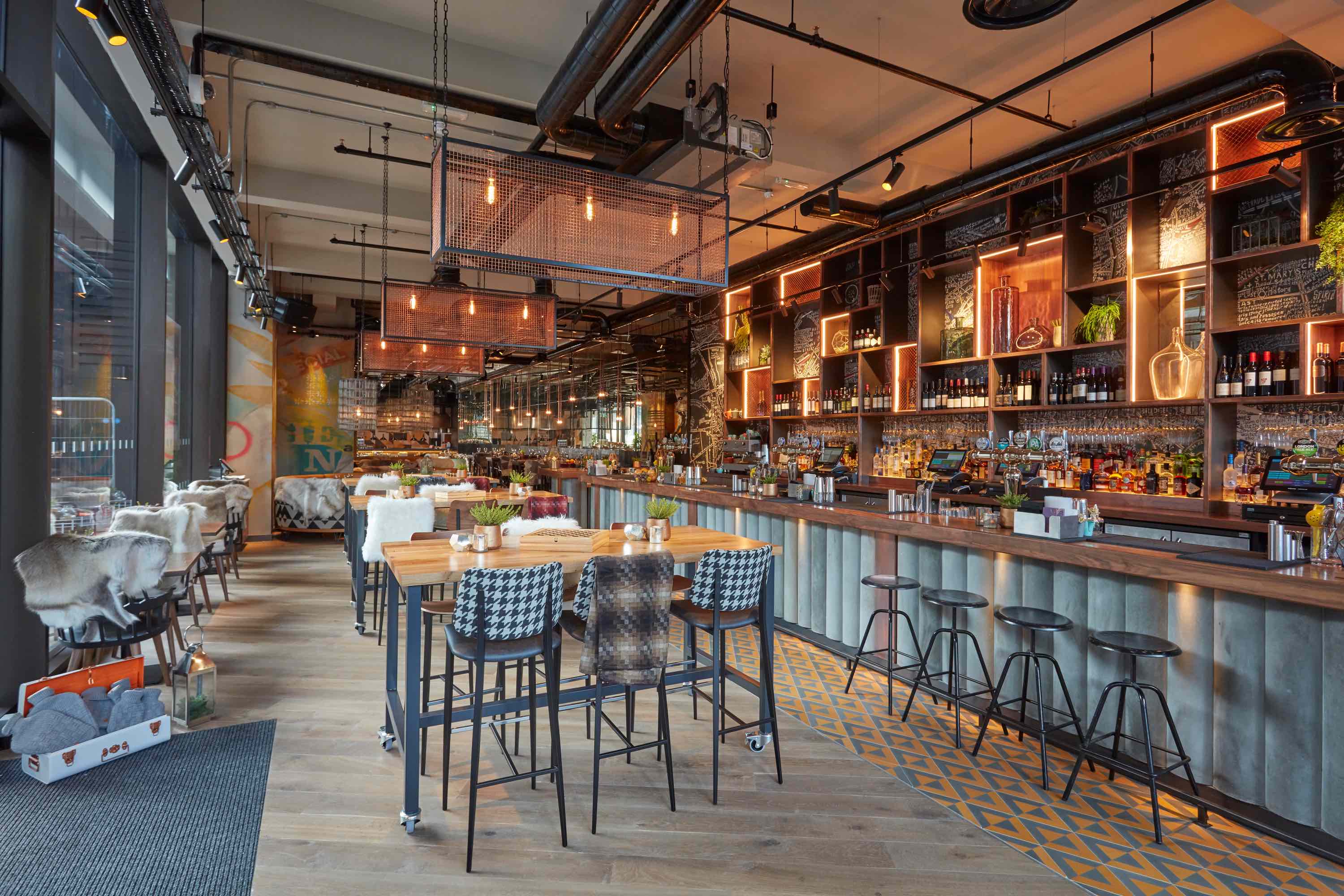 The Allegory covers a mammoth area: there's an outdoor terrace, a large open plan bar, small cosy corners, and plenty of seating. The restaurant is light, airy, and is one of those places where you can enjoy a leisurely brunch/lunch without the fear of being moved along. The Allegory opened last year, and recently created a new Garden Brunch menu, filled with summery plates and liquid concoctions.
The Allegory: The Food
Here's the deal: £40 gets you four courses plus bottomless Pornstar Spritzes, Bloody Marys, Rosé Prosecco or beer bottles for a two hour sitting. For the first course you can choose either freshly grilled pink grapefruit with crème fraiche and pistachios or the granola parfait with Greek yogurt and berries. Honestly, I don't think you can ever knock the granola and tart yogurt combo.
Sticking to the brunch classics, the next course is a choice between eggs Benny or eggs Florentine, with, oddly, a side of deep-fried mushrooms and breaded halloumi sticks. I can't actually think of a time that I've ever slathered a molten, cheesy stick into buttery Hollandaise, but, hey, I enjoyed it. Due to the nature of the courses, the dishes on the Garden Brunch menu are slightly smaller than those found on the regular brunch menu. Extra room for bubbles though…
Finishing off the brunch banquet: a selection of mini waffles served with buttermilk chicken, avocado and bacon, and fruit and cream. This was the course I was most looking forward to, don't ask me why, but mini versions of everything just taste that little bit better. The waffle could've done with a blast of heat and some more TLC, but they were saved by the crispy-yet-juicy fried chicken, and the always reliable smashed avocado.
The Allegory: The Verdict
The Allegory could do with tweaking a few dishes – but overall, for £40, the garden brunch is a bargain. I drank my way through a fair amount of Prosecco, ate some perfectly poached eggs and hallmoui sticks, and in my eyes, that's a winning brunch.
1A Principal Place, Worship St, London EC2A 2FA