Eat Here: Boom Burger, Notting HillBy Alex Dark
I love a good burger. Being honest I'd have to say that one of the only reasons that I ever venture to Portobello Road is for the Notting Hill Carnival, and being even more honest I'd have to admit that one of the only reasons I go to the Notting Hill Carnival is to eat jerk chicken. I would however go just about anywhere for a decent burger, so a trip to Boom Burger was worth taking.
Boom Burger Review: The Lowdown
Nestled snugly under the concrete belly of the Westway, if you sit on one of the tables outside this colourful Jamaican burger joint you can hear the rumble of cars passing overhead. Not an issue if you're inside though, because they like their reggae, and they like it loud.  Bob Marley looks down approvingly from the wall, whilst mirrors make the small space look bigger and accentuate its eccentric shape – all jutting booths and a large grill area that dominates one side.
Boom Burger Review: The Food
Sitting at a bar beside this grill we get a great view of our food being prepared by cooks that seem to take genuine pride in what they're serving up, as well they should. 'Stamp & Go' saltfish and chilli fritters are squidged into shape by hand and cooked in a heavy pan. As you might expect they are salty, and perhaps a little chewy, but an authentic bit of Jamaican cuisine and a good taste of things to come.
Chicken wings are marinated in the house jerk sauce, the recipe for which they refused to give me despite my best pleading – worth a try though, since it's a seriously delicious jerk sauce. The plantain chips are sweet and soft beneath their crunchy batter skin, and extremely popular judging by the disappointment of the customers informed that they had sold out later in the evening.
Then there are the burgers.
The signature 'Boom Burger' hides something truly wonderful beneath its shiny brioche lid: bacon jam. Where I grew up jam was something made from strawberries and sold at school fetes. What it most certainly was not was a mixture of bacon, maple syrup and scotch bonnet chillies, cooked down to a thick treacle and slathered onto an organic beef patty almost as thick as it is wide.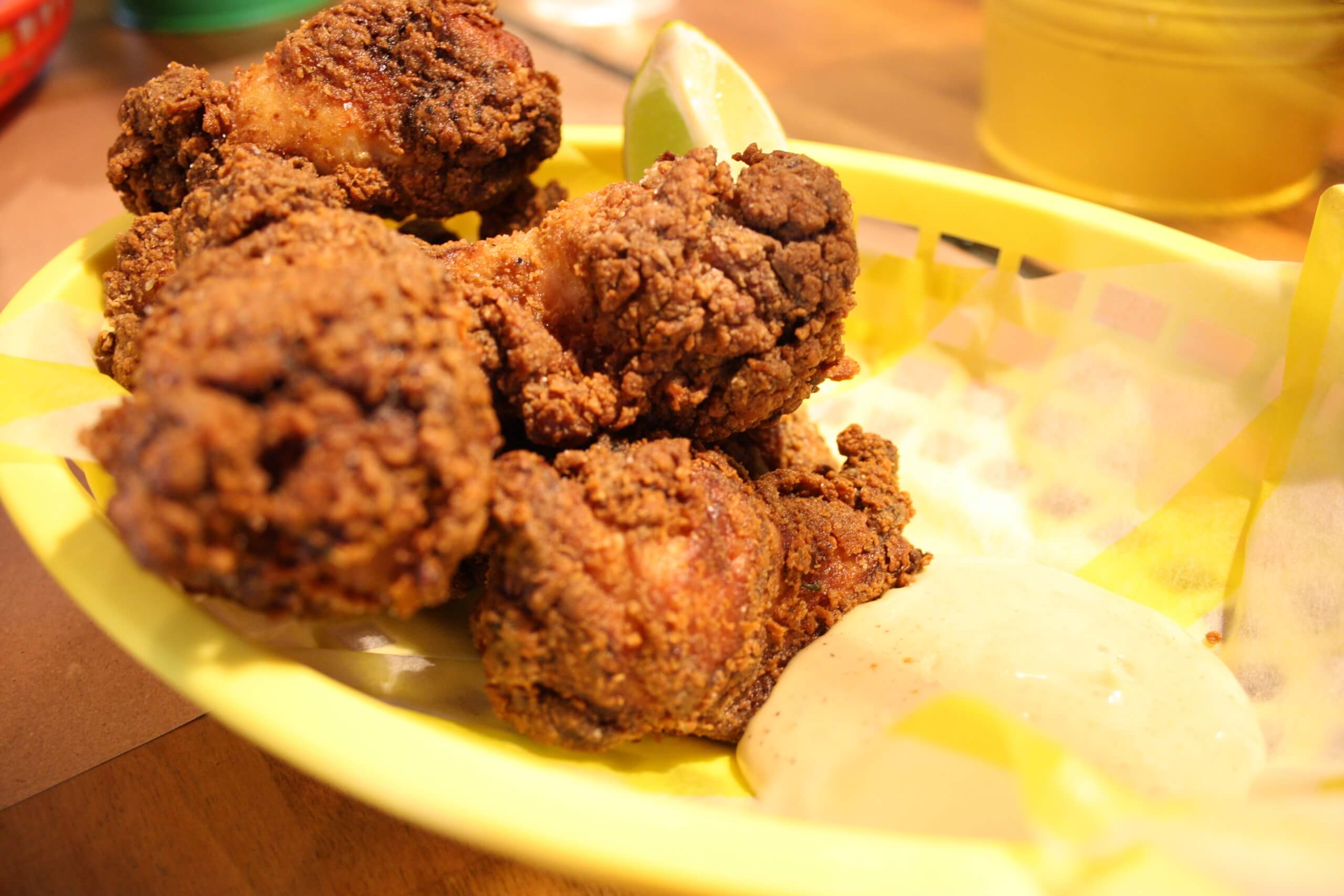 The 'Jerk Boom' was another joy you're unlikely to encounter in rural Hampshire. Chicken slow cooked in jerk sauce until it falls apart, sticky and perfectly spiced, with just enough chilli to give a kick without being overpowering. Until my companion covered the whole thing in a dangerous glug of homemade scotch bonnet hot sauce that is. This should in theory have been balanced by the sweetness of fried plantain, but they had run out by that point.
Boom Burger Review: The Drinks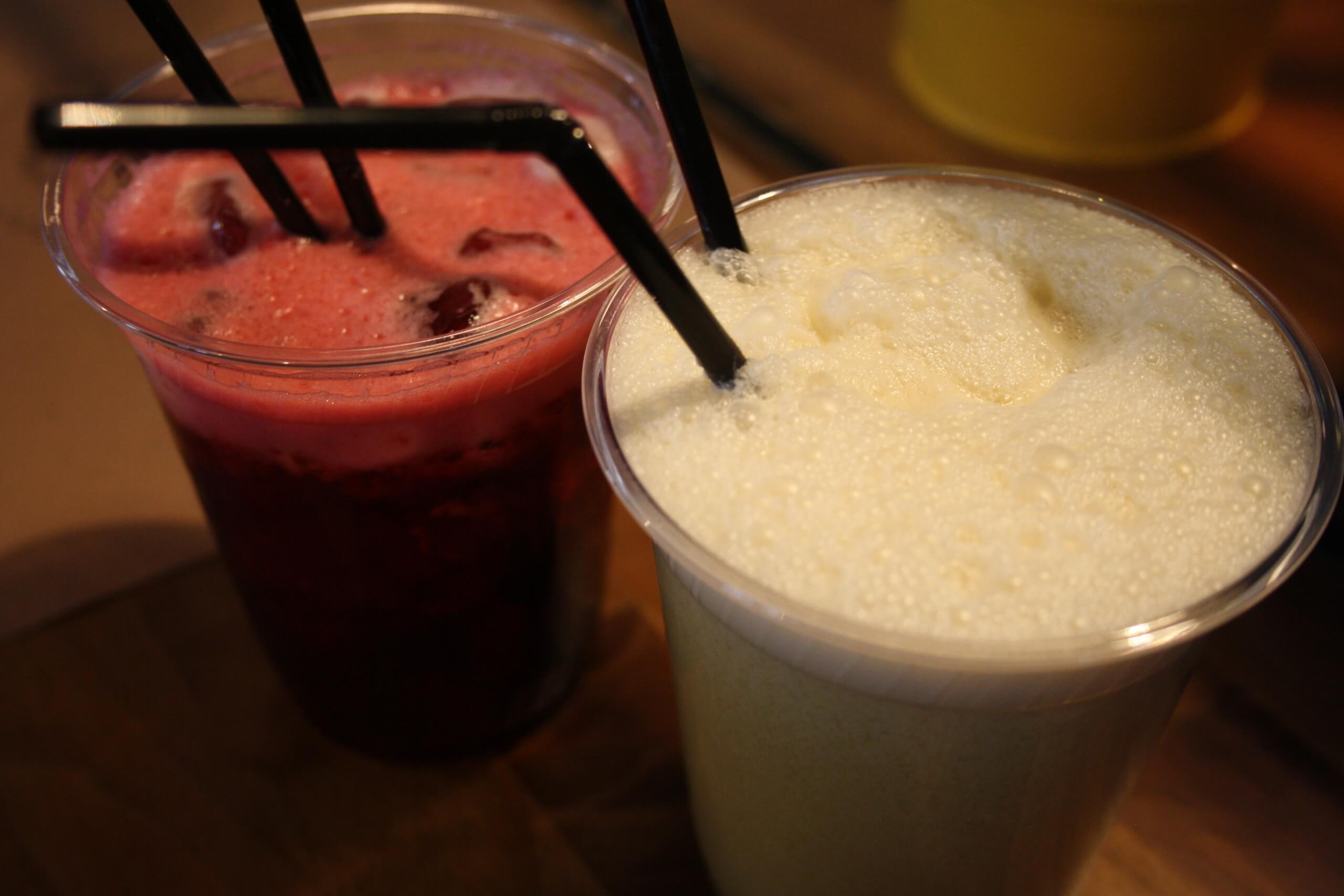 The obvious accompaniment to this fare is a bottle of Red Stripe lager, but feeling adventurous we sampled the cocktails instead. The piña colada was more pineapple than coconut cream, meaning it it's refreshingly fruity and not as sickly as they can be. 'So Sorrel', made with herbs and spices sweated into a sugary syrup, has a bitter-sweet taste reminiscent of mulled wine, except that it's served on ice and made with rum. Quite a lot of rum I think.