January 2020 Agenda: Where to Eat in London this MonthBy Angelica Malin
A new decade, a new opportunity to feast. Looking for the best new restaurants in London for January 2020? Wondering where to eat and drink in London this month? From vegan bento boxes at Nobu to sky-high gin cocktails at Oblix, there's a whole host of exciting culinary happenings in the capital this month (with a lot of plant-based inspiration for Veganuary), so here's our lowdown on the best things to eat in the capital this January 2020:
Best Things to Eat in London this Month: New Menus, Collaborations + Openings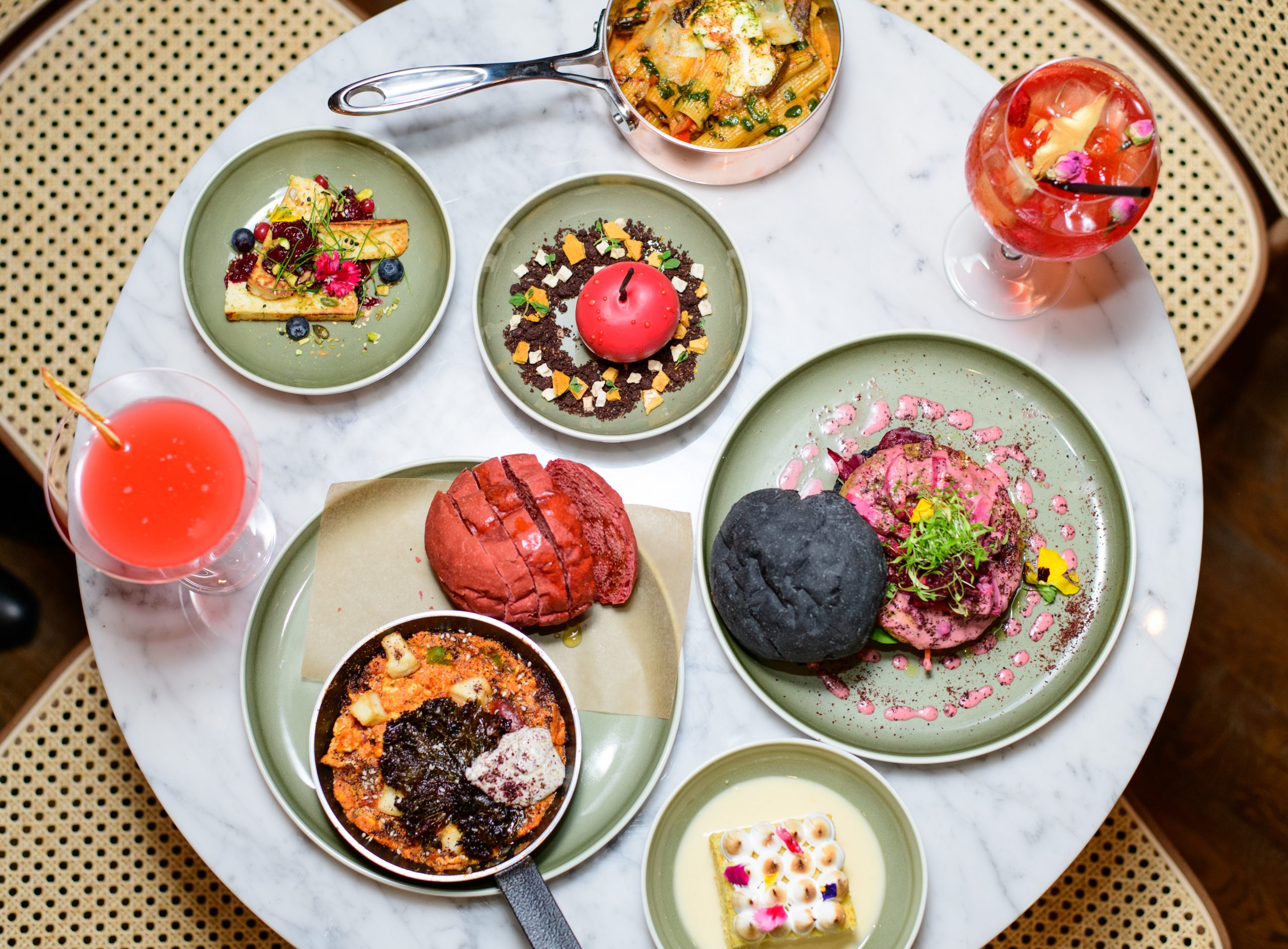 What: Opening this January, Apple Butter Café is a heart-warming concept neatly tucked away on Monmouth Street providing an oasis of calm away from the circus of Seven Dials.
The Lowdown: Apple Butter Café offers a warm welcome for all with its all-day dining menu, cosy yet sophisticated surroundings, complete with instagrammable apple tree, planted centre stage for all to see and enjoy. Open until 7pm, serving gourmet sandwiches and salads, indulgent Middle-Eastern inspired desserts and daily freshly-baked cake. Try the Goat Labneh Salad – complete with Mesclun, baby spinach, caramelised walnuts, goji berries, balsamic dressing.
Where: 32-34 Monmouth St, London WC2H 9HB
What: This January, The Daisy Green Collection is offering a new wellness-focused menu designed to help kick-start a fully nourishing 2020.
The Lowdown: The menu features all-new dishes from leading Harley Street-registered nutritionist Rhiannon Lambert. The new dishes created in collaboration with Rhiannon include the Green Shakshouka with spicy tofu, cavolo nero, garden peas and fresh herbs and the Chargrilled Soy & Ginger Chicken Breast with fennel, carrot, mooli and spicy red pepper sauce. Those with a sweet tooth can enjoy the Pecan & Apricot Tart with Greek yogurt – because life is too short to abstain from dessert. 
Where: Served exclusively at Scarlett Green, Timmy Green and Darcie & May Green
What: Available until 31st January, The Cheese Room is an indulgent and intimate dining experience nestled on Le Pont de La Tour's heated alpine terrace with unbeatable Tower Bridge views.
The Lowdown: The Cheese Room is welcoming groups of 2-4 diners to enjoy a three-course feast that's all about cheese; from the large sharing Cheese fondue for the main course to the Brillat-Savarin cheesecake for dessert. For an added touch of glamour, guests will have their own private waiter for the evening and will be greeted with a welcome glass of Moet and Chandon Champagne. Sittings are available at 12pm and 2:30pm for lunch and 6pm and 8:30pm for dinner.
Where: 36D Shad Thames, London SE1 2YE
What: Gregory Marchand, Michelin-starred Chef Patron of Frenchie Rue du Nil and Frenchie Covent Garden, has launched a collaborative menu with leading European sushi brand, Sushi Shop.
The Lowdown: The menu of 5 dishes is inspired by flavours that fans of Frenchie will be familiar with, as inspiration for these dishes has been taken from Greg's own menu. Enjoy the flavours of FTG's famous fried chicken with jalapenos and spiced honey in the Frenchie Roll – an uramaki roll filled with crispy fried chicken, avocado, smoked paprika and sesame, topped with fondant of sweet piquillo pepper and spicy mayonnaise.
Where: The menu will be available at Sushi Shop sites worldwide, including London venues in Notting Hill, South Kensington, Marylebone, Hampstead and Richmond.
What: Big Fernand has arrived in London! The hamburger brand, which has over 55 sites in Paris and the Middle East, has opened its doors in South Kensington.
The Lowdown: The Parisian burger brand has made a cross-channel trip to launch its latest site. Known for bringing France's culinary flair and unique ingredients to the international burger scene, Big Fernand is set to add a certain 'je ne sais quoi' to the Big Smoke. Big Fernand is serves breakfast lunch and dinner, the hamburgé menu runs 9 options and with its le D-I-Y burger, those nine can be further tailored into one of more than 3,840 different combinations.
Where: 37 Thurloe Place, South Kensington, London, SW7 2HP
What: Throughout January and February, Searcys bring healthy winter lunches and low-or-no experiential drinks to The Gherkin's sky high restaurant and bar.
The Lowdown: Hot off the heels of being awarded 3*s by the Sustainable Restaurant Association, Searcys have launched a series of new wellness menus across at The Gherkin, focusing on seasonal winter vegetables and British produce. Dishes include steamed celeriac and spiced apple soup, and a hearty yet nourishing Sutton Farm courgette, white bean and thyme stew to follow. Franklin & Sons will take over the panoramic top floor Iris Bar, hosting a Flavour Discovery pop-up which showcases the delights of no and low-alcohol serves. Experiential activities will see guests guided through a blind smell test, a garnish foraging garden in the bar and a 'low or no library' before assembling and enjoying their perfect, personalised serve.
Price: £29 for two courses or £35 for three courses with a glass of wine.
Where: 30 St Mary Axe, London EC3A 8BF
What: One of the best new restaurants in London for January 2020, launching on 21st January, Oklava Bakery + Wine is the new concept from Selin Kiazim and Laura Christie which will open in Fitzrovia on the site of the pair's former restaurant Kyseri.
The Lowdown: Oklava Bakery + Wine is an evolution of the pair's three existing concepts – borrowing popular elements from Kyseri, Oklava in Shoreditch and Oklava at Arcade. Born of Selin's passion for Turkish baking, featuring recipes passed down from her grandmother, the all-day bakery will also serve a daily changing pasta including their much-loved Manti, Turkish pasta, such as beef & sour cherry, and Pide specials, including the black sea cheese & butter pide from Arcade.
Book: From Wednesday 15th January, Oklava Bakery + Wine will be open for a soft launch run, offering 50% off lunch and dinner until Saturday 18th January. To book, please email info@oklava.co.uk.
Where: 64 Grafton Way, Fitzrovia, London, W1T 5DP
What: This January Island Poké have launched their first vegan breakfast menu at their Southbank restaurant. Collaborating with charity Magic Breakfast they are donating proceeds from their breakfast menu to help fund the provision of up to 1,000 healthy breakfasts to children in disadvantaged schools in London and the UK.
The Lowdown: Island Poké, the Hawaiian poké specialists, have turned their hand to breakfast for the very first time at their Southbank restaurant and have made a vegan breakfast menu filling their signature biodegradable bowls with porridge, yoghurt, Açai and fresh fruit. To mark the launch, from 13th – 18th January, Island Poké is teaming up with charity Magic Breakfast to donate proceeds from their new breakfast menu to support the provision of up to 1,000 healthy breakfasts to children in schools in disadvantaged areas of London and the UK.
Where: Island Poké Southbank, Unit 2F, Southbank Place, London SE1 7NW
Best Things to Eat in London this Month: Veganuary
What: Anna Boglione, daughter of the founder of the Petersham Nurseries, has collaborated with acclaimed nutritionist Hannah Richards to create 'The Gut's Cleansing Menu' – a new vegan and gluten free set menu designed for optimal gut and liver health.
The Lowdown: Dishes include a wild mushroom broth with Jerusalem artichokes and a purple potato and chickpea tagine, both of which enhance the digestive and immune systems after the indulgence of the festive period. Also, until 29th March, Petersham Nurseries will be partnering with climate charity Cool Earth to create a special afternoon tea to raise money for the charity. The limited-edition tea will feature delicious bites like a cauliflower pani puri, a Squash and chilli quiche and a Peruvian chocolate and coffee bean macaron and will be presented on a beautiful rainforest-themed hand-blown glass centrepiece with a tree sprouting from the top.
Price: The menu is £25 for 3 courses and is available in The Petersham restaurant from 1st January 2020.
Where: Locations here
What: Kricket Brixton is turning its menus vegetarian for the month of January. The restaurant group, famed for its innovative Indian inspired dishes and drinks, is celebrating the best of British seasonal vegetables with the same bold and fragrant Indian flavours the restaurant is known for.
The Lowdown: Kricket fans will be able to enjoy brand new dishes, including the Jerusalem Artichoke Shorba with spring onion & coriander seed, plus twists on Kricket classics, including Keralan fried hen of the woods mushroom, with pickled mooli and fried curry leaves – a spin on the beloved Keralan fried chicken. There's also new vegan dishes, including the grilled corn with chilli, coconut yogurt, peanut & sev as well as the Hyderabadi baby aubergine with coconut & curry leaf.
Where: 41-43 Atlantic Rd, Brixton, London SW9 8JL
What: Black Lemon Kitchen has launched a vegan hotdog pop-up in Selfridges' Foodhall. The delicious offer includes vegan hotdogs piled high with mouth watering toppings including vegan pulled "pork" and vegan "mac'n'cheese".
The Lowdown: Black Lemon Kitchen are a team of chefs and plant based experts who caterer to some of the most well-known fashion houses around the world. The vegan hotdogs are totally delicious, with the same slightly smoky flavour and texture as a regular Frankfurter sausage. They're made with all natural ingredients including sunflower seeds and a mix of vegetables including carrots which give the vegan sausage that classic hotdog colour. Try the BBQ Dog – a vegan hotdog topped with jack fruit pulled "pork" in homemade spicy BBQ sauce with jalapeños, crispy onions and miso mayo.
Where: Selfridges Foodhall, 400 Oxford Street, London W1A 1AB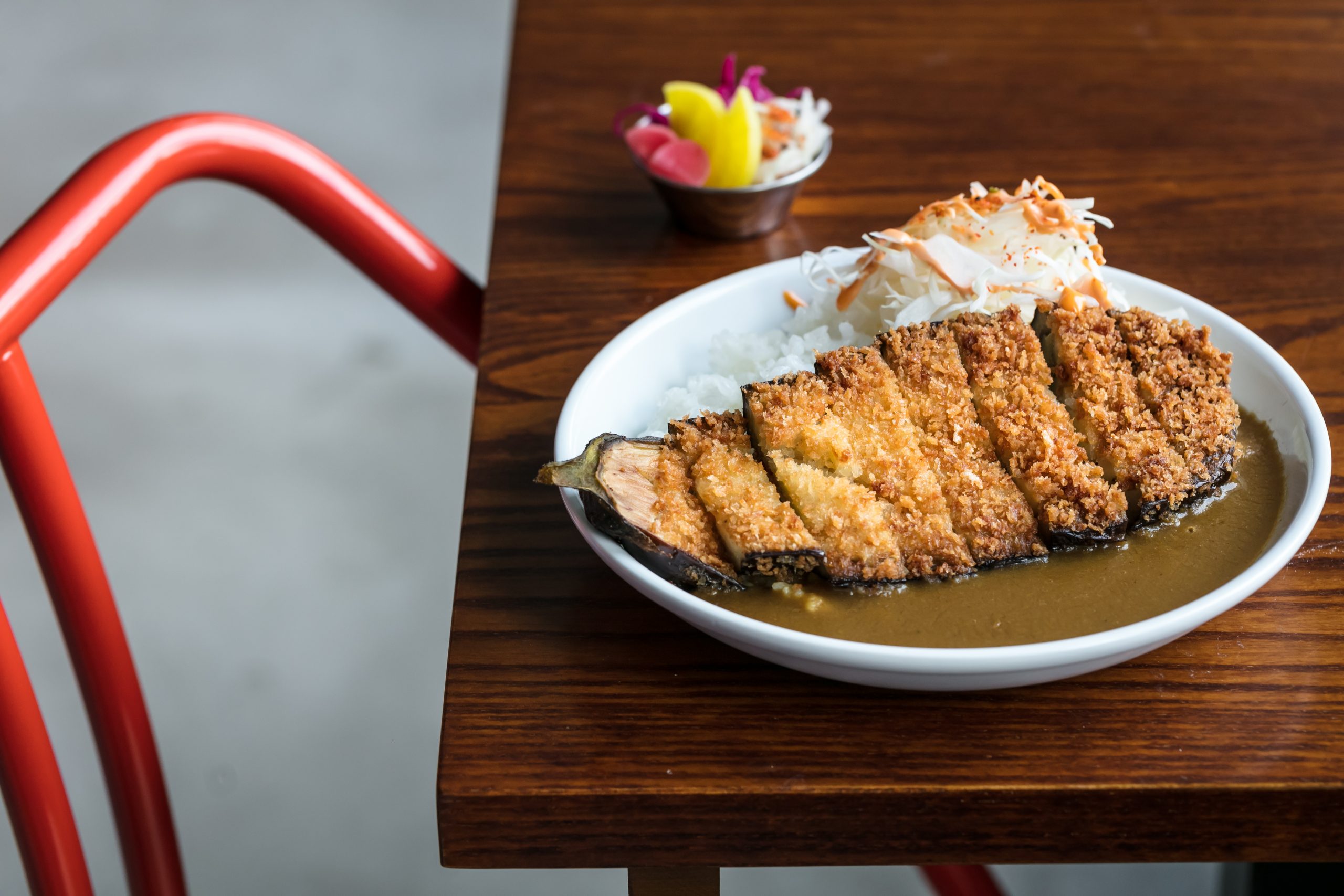 What: At Market Halls, there are many vegan options available, ranging from vegan pizza and aubergine katsu curry to mushroom tacos and vegan chickn' bites coated in teriyaki sauce.
The Lowdown: Try Super Tacos at Market Hall Victoria and Market Hall West End – grab a side of corn chips and creamy guacamole to start, and then tuck into Mushroom Asado Tacos, with charcoal-grilled mushrooms, spinach, black beans, guacamole, salsa and chile. Or try Paradise Slice Pizza Shop at Market Hall West End – pick up a slice of Vegan Heathen pizza, which is topped with homemade tofu ricotta, roasted red peppers, cherry and sundried tomatoes, red onion, basil oil and fresh basil. With that trademark chewy base, this slice really hits the spot.
Where: See locations here

What: Sourdough pizza experts Radio Alice are teaming up with the vegan street food favourites Cub Mexican for a Veganuary pizza collaboration.
The Lowdown: Following the success of their vegan pizza collaboration with Meriel Armitage last year, Radio Alice are teaming up with the Club Mexicana founder again for January, with a colourful pizza topped with Al Pastor seitan, red onion salsa, pineapple, pickled cauliflower, salsa verde, and lashings of hot sauce, reminiscent of the vegan street food favourites' most popular taco.
Where: 16 Hoxton Square, Hackney, London N1 6NT. 67 Venn St, Clapham Town, London SW4 0BD. Unit 24 Jubilee Place, London E14 5NY

What: Robin Gill, founder of Counter Culture, will invite chef Andy Hogben of Alter into the kitchen for Counter Culture's first all-vegan takeover.
The Lowdown: From 7th January – 28th March Robin Gill, founder of Counter Culture, will invite chef Andy Hogben of Alter into the kitchen for Counter Culture's first all-vegan takeover. Counter Culture, The Dairy's next door sibling with a focus on small plates, will see Andy, formerly of Dabbous, Som Saa and Kym's, cook a nightly changing vegan menu, as well as collaborative Sunday night feasts with his friends from Root and Som Saa.
Where: 16 The Pavement, Clapham Town, London SW4 0HY
What: Nobu London on Old Park Lane has launched a brand new vegetarian and vegan bento box to kick start the new year, and offering a complimentary dessert throughout January. Inspired by traditional Japanese lunch boxes, Nobu's selection of four bento boxes are the perfect option for a quick and delicious lunch.
The Lowdown: Each bento box features a variety of dishes, giving guests the opportunity to sample some of Nobu's most iconic dishes. Exclusively for the new year, Nobu London has created a new vegetarian bento box, that can be served entirely vegan, with dishes such as Crispy Okra with Ponzu, Grilled Asparagus with Aubergine Purée Anticucho and a sushi Cut Roll filled with fresh vegetables. Plus, to celebrate its launch, guests can enjoy a complimentary mochi or scoop of vegan sorbet with every bento box ordered throughout January.
Where: COMO Metropolitan, 19 Old Park Ln, Mayfair, London W1K 1LB
What: M Victoria Street's second restaurant RAW, is launching a very special 'Meatless Menu' this January.
The Lowdown: Available until mid-February, this menu is perfect for those looking for some fancy vegan, vegetarian and gluten-free dining in the capital. M Restaurant's Culinary Director has designed a menu with a collection of small plates and bowls, perfect for sharing and grazing. Featuring tartars, from sea and field, plus grain-based poke bowls and ramen, the ultimate 'feel good' menu to kick off the new year.
Where: Zig Zag Building, 74 Victoria St, London SW1E 6SQ
Best Things to Eat in London this Month: Dry + Not-So-Dry January
What: The Coral Room's Head Mixologist has expertly blended MEDA's range of CBD infused beverages to design a new offering of mood-enhancing non-alcoholic cocktails for those partaking in an alcohol-free start to the new year.
The Lowdown: Featuring MEDA's best-selling GLOW, CALM, RECOVER and Espresso Medatini SKU's which combine CBD and body-boosting ingredients, the 4 non-alcoholic cocktails provide a wellness hit. The offering includes the Glow Spritz with lime juice, cardamom bitter and elderflower syrup, the Calming Coral with lemon juice, peppermint cordial and strawberry purée, the Recover & Revive mixing Seedlip grove with grapefruit and lime shrub and the Wake Up Call which sees caramel cream, chilli bitters and coffee tonic.
Price: £10
Where: The Coral Room 16-22 Great Russell Street, Bloomsbury, London WC1B 3NN
What: Oblix East at The Shard is kicking off the new decade with Ginuary, where guests are invited to dine out on cocktails curated by four versatile gin brands throughout January.
The Lowdown: Each cocktail created by Bar Manager Aaron Masonde will make up an exclusive menu, paired with dishes designed by Executive-Chef Marcus Eaves to complement each gin-based cocktail. New Italian gin brand Villa Ascenti from Santa Vittoria will takeover from 13th January with a mouth-watering white negroni and limoncello bramble. Sipsmith Gin will be serving a Milk Punch, complete with Sipsmith lemon drizzle and coconut whey and paired with crispy chicken, chilli and garlic, as well as a Highball with lacto peach and riesling wine alongside decadent black pepper wagyu burger, from the 20th January. Finally, Hendrick's will wrap up the series on 27th January with a Bergamot topped up with lime and Italicus liqueur, paired with Borough charcuterie with grilled chorizo and padron peppers.
Where: Oblix East, The Shard, 31 St Thomas Street, London, SE1 9RY
What: 108 Bar is collaborating with La Maison Wellness and Wild Life Botanicals to offer an exclusive Mindful Menu for January 2020
The Lowdown: Marylebone hot spot 108 Bar, housed within The Marylebone hotel, launched a January mindful drinking menu in collaboration with La Maison Wellness and a pioneering new ultra-low alcohol sparkling wine, Wild Life Botanicals. The bespoke menu was created by 108 Bar Manager Musa Ozgul, in collaboration with the founder of mindful drinking brand, La Maison Wellness, Camille Vidal. Wild Life is the first ultra-low ABV sparkling wine infused with 15% of the recommended daily intake of eight added vitamins, minerals and five botanicals, each chosen for their health-giving properties. 
Where: 108 Bar, 108 Marylebone Ln, Marylebone, London W1U 2QE
Best Things to Eat in London this Month: Pop-Ups, Collaborations & Parties
What: Throughout January, Berber & Q Shawarma Bar is bringing back its much-loved guest chef collaboration series in celebration of its signature stuffed pita.
The Lowdown: Culminating in a raucous bash on Sunday 2nd February – the annual Pita Party – this year's collaboration will see Harneet Baweja of homestyle Indian kitchen Gunpowder, Eran Tibi of Tel Aviv-inspired Bala Baya, pastrami kings Mark Ogus and Owen Barratt of Monty's Deli and cult dessert favourites Happy Endings going head-to-head in a battle for pita superiority.
Where: 46 Exmouth Market, Farringdon, London EC1R 4QE
What: On Friday 17th January, Michelin star chef Mark Kempson will serve a delicious plant-based dinner at Six Restaurant using produce exclusively sourced from the prestigious gardens at Hampton Court Palace.
The Lowdown: Overlooking the famed palace and picturesque Bushy Park, Six Restaurant at the Kings Arms in Hampton Court recently opened following a full renovation. The kitchen is overseen by consultant chef, Kempson and his sumptuous five course plant-based tasting menu will feature dishes of the likes of barbecued salt baked celeriac, rainbow chard, preserved English truffle and hazelnuts. The menu will be perfectly paired with Real Kombucha, which offers a sophisticated non-alcoholic option for non drinkers.
Where: Kings Arms Hotel, 2 Lion Gate, Hampton Court Road, Molesey, KT8 9DD
What: Sons + Daughters are running a series of collaborations, which will see owners James Ramsden and Sam Herlihy invite chefs and friends to come up with an exclusive sandwich special which will be available on the menu for two months.
The Lowdown: To kick off the series, they've teamed up with their siblings over at Pidgin – the neighbourhood restaurant Hackney with a weekly changing menu that never repeats a dish – where head chefs Michael Robins and Hamish Pearce have created a fresh take on the classic Tuna Melt. Their version, priced at £9.50, features sustainably sourced pole-caught tuna, horseradish aioli, smoked applewood cheddar, spiced onion relish, mango chutney, iceberg lettuce and herb dipping sauce – served on soft white bloomer from Paul Rhodes Bakery and will be available on the menu at Sons + Daughters until the end of February.
Where: Unit 119a Coal Drops Yard, London N1C 4DQ
What: On 26th January from 11am-4pm, Pacific will be hosting a special Australia Day fundraising brunch and charity auction, with 100% of the proceeds being donated to the NSW Rural Fire Services
The Lowdown: Doing their bit for the #AustraliaisBurning campaign, Pacific's Australian BBQ-inspired brunch has a £50 entrance fee that's donated straight to the NSW Rural Fire Services and includes unlimited Aussie-inspired food and one drink. To further its fundraising efforts, there will also be a host of brilliant prizes up for auction, including a week's stay at a luxury beach house in Palm Beach, Sydney (valued at over £18,000), a sushi masterclass with Executive Chef Shaun Presland for 6 people and a bespoke dinner for 6 cooked at the winner's home (both valued at over £1,000).
Where: 10 Heddon Street, Mayfair, London W1B 4BX
What: Crosstown's famous Tim Tam and Lamington doughnuts are back for Australia Day 2020 – with a portion of sales going to WIRES' emergency fund for animals who have fallen victim to the tragic bushfires across Australia. 
The Lowdown: After selling out in record time last year, the limited-edition Australia Day doughnuts are back from 24th-26th January (available now to pre-order). In light of the tragic bushfires in Australia, a portion of the sales will be donated to WIRES – Australia's largest wildlife rescue organisation who need urgent assistance. Pre-order an Australia Day box by visiting https://www.crosstowndoughnuts.com/australia-day-doughnuts-london/.
Where: At Crosstown locations & on-demand across London