About Time: You Tried Cheese and Wine Tasting at Cheese at LeadenhallBy Angelica Malin
The clue is very much in the name of Cheese at Leadenhall. Cheese is front and centre at this charming little venue in the heart of Leadenhall market. Led by the 'Duchess of Cheese' Sue Cloke, whose many accolades include a regular spot on the judging panel of the British and World Cheese Awards, Cheese has been an expert purveyor of cheese since 2005.
Cheese: The Lowdown
Well, the clue is kind of in the name. Because Cheese also has a stellar selection of wines. And to me, it's what a cheese and wine bar should be – that's to say, both the wine bar and the cheese shop could be there in their own right. The two are very happy companions but in most cheese and wine bars, it feels like there's a compromise on one of the ingredients. Definitely not the case here, with an extensive wine list and over 100 British and European cheeses.
Cheese: The Tasting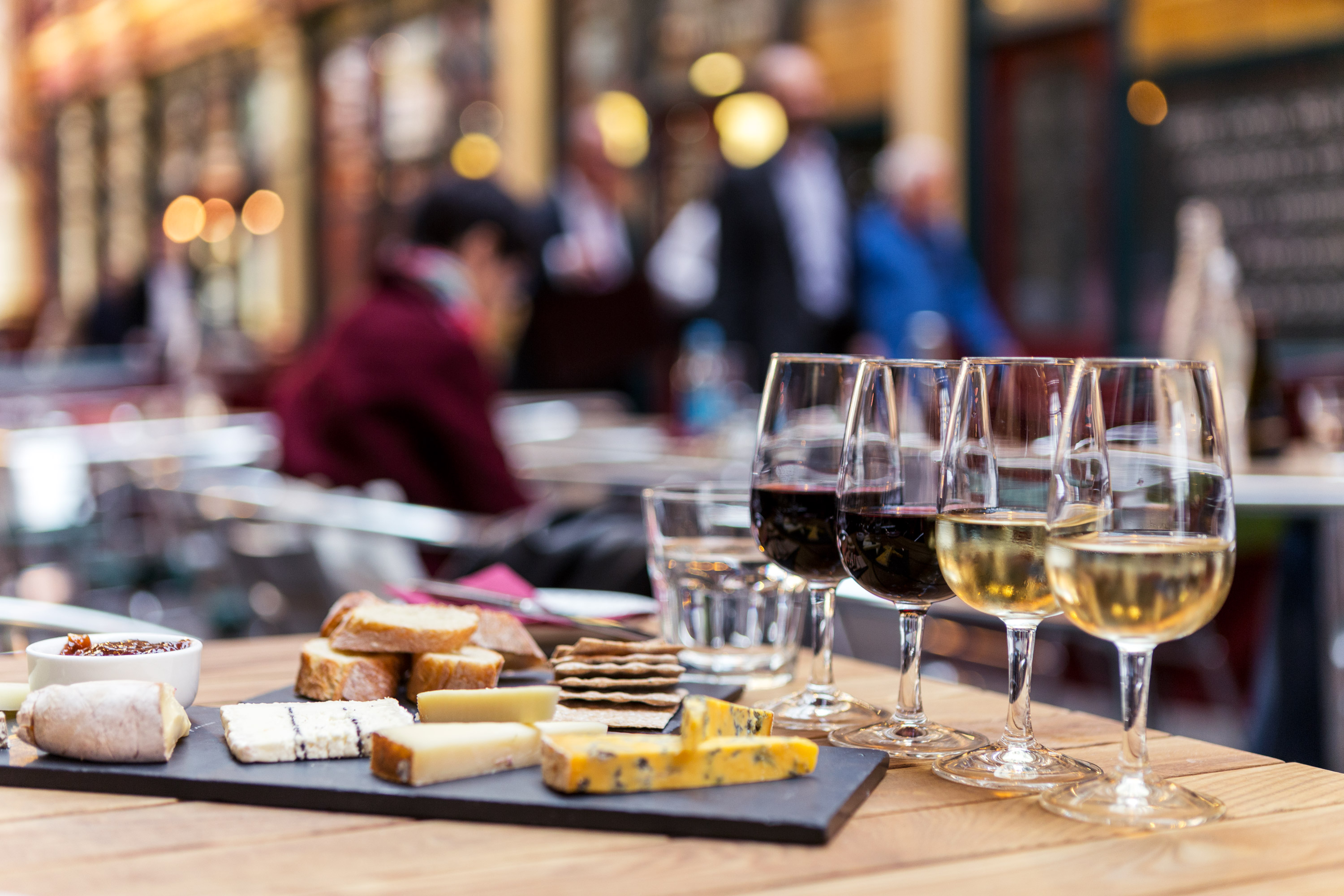 And that's a good thing because I was in town to try the Cheese and Wine Tasting. I'm always a little apprehensive about how pretentious this sort of format might be, but my worries were soon cast aside. I would describe the whole thing as informal, but very informed.
Things kicked off with the sommelier – a charming guy called Adam who sounds completely English but is actually half Italian, half French – pouring us four glasses of wine, specially chosen to complement the cheeses that were soon to follow. You might assume (like I did) that cheese is obviously going to be paired with red wine, but we actually had two white, two red. And it wasn't just the colour that challenged our preconceptions; the origins of the wines were also unusual. It would be very easy to go safe with the wine, but alongside Australian and French, we also enjoyed wines from Essex and Brazil.
With our glasses topped up out came the cheese board, laden with seven varieties, moving from mild, fresh goat's to tangy, Christmasy blue. Sue gave us a great explanation of each cheese, explaining the background of the makers and why she'd chosen each one. Two of the seven were World Cheese Award winners, but all seven were 10/10 delicious.
Almost inevitably after 4 or 5 glasses of wine, I piled into the cheese shop after our tasting and stocked up on cheeses which will make me very popular when I take them home for Christmas. Of course, that's if they last that long.
At £60 for two people, the tasting experience would make for a great present for cheese and wine lovers.
4-5 Leadenhall Market, London EC3V 1LR