One of the biggest things we've missed during this tumultuous year is a good brunch. Yes, we can make it at home, but honestly, by week two of lockdown one, we came to the realisation that we just weren't going to make a shakshuka as flavoursome and heartwarming as Soho and Stoke Newington favourite, The Good Egg.
Although the breakfast connoisseurs are perhaps known best for the baked egg wonder, we personally can never leave the restaurant without indulging in a slice of their famous Babka (honestly, this dish appears in our dreams regularly). With that in mind, you can only imagine our elation when we found out that The Good Egg was doing Babka delivery nationwide – and of course, we instantly got online and ordered.
Perhaps the greatest thing you can receive by post, the Cinnamon Bun Babka (priced between £15-£30) was a delight the second it came out the box. Absolutely smothered in icing, and with delicate cinnamon twists complimenting the babka's sweet, almost bouncy texture, we ended up having slices for breakfast, with coffee, as a dessert as well as sly nibbles throughout the day. For the less greedy among us, the babka is freezable for over a month, and can be heated just by popping in the toaster.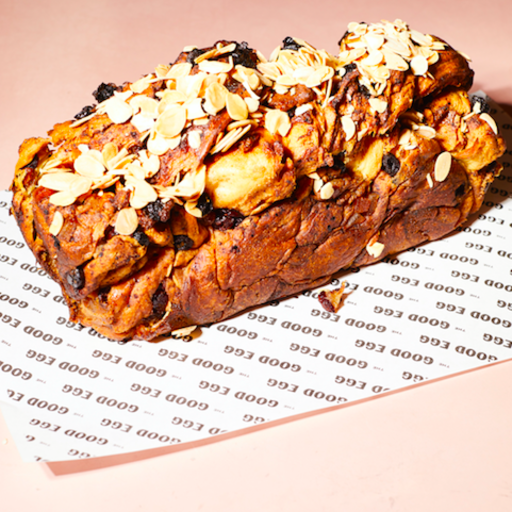 Alongside the Cinnamon Babka which we ordered, The Good Egg's Babka's come in Christmas and Pecan Pie editions, as well as their traditional chocolate classic (delightfully, there's also vegan options available). In short, the babka is the best bread product we've had all lockdown, and it's truly ludicrous how much we managed to put away. If you're looking for a gift for a foodie relative this Christmas (or just want to treat yourself this festive period and beyond), you can't go wrong with The Good Egg's game-changing loaf.
For more information on The Good Egg, see here.