About Time: You Discovered the Best Speciality Supermarkets in Chinatown LondonBy Angelica Malin
Looking to pick up some snacking, cooking or other essentials in Chinatown, London? Here's our pick of five speciality supermarkets in W1. Happy shopping: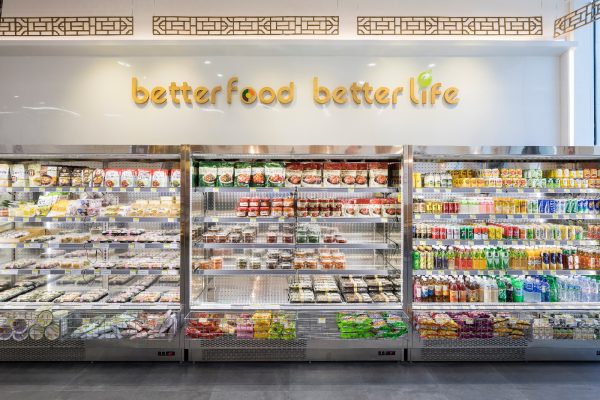 The Lowdown: Osyeo, the largest Korean retailer in the UK, brings a little slice of Korea to the heart of London's West End. Alongside kimchi, noodles, and mochi, you'll find talking rice cookers, K-Pop stationary and K-Beauty favourites. Stock up on all your Korean culinary essentials and homeware or head to the hot cabinet filled with steamed buns and other snacks for a quick pick-me-up. Open 10am – 9pm Monday to Saturday, or order online via their website for nationwide delivery.
The Lowdown: Sprawling over two floors in London's bustling Chinatown, New Loon Moon supermarket offers a huge range of delicious Asian produce. Renowned for being the first-ever oriental store in the area, New Loon Moon has expanded rapidly, now selling over 3,500 products in-store from across the Far East. From fresh fruit and vegetables, to spices, sauces, noodles, ingredients and snacks – you'll find just about everything you could need to create fantastic dishes at home. Discover prickly Thai jackfruit, Chinese lotus roots, Filipino corn snacks and everything in-between. Open now from 11am – 6pm, 7 days a week.
The Lowdown: Nestled in Rupert Court's narrow passageway, neighbourhood Malaysian diner C&R Café has recently launched C&R Deli Market; a new virtual marketplace offering an array of Malaysian dry goods including moorish snacks, cooking ingredients and all-time favourite instant noodles. Specially curated by the C&R team, this new virtual market is available now for nationwide delivery via their website.
The Lowdown: Iconic for pioneering the export of Chinese ingredients to London, SeeWoo's Chinatown branch is now one of the largest Oriental supermarkets in London. This sprawling foodie haven offers all things Chinese and Asian offering an exceptional range of fresh, frozen, dried and speciality produce. Take your pick from baked goods, fresh meat and fish, a wide choice of exotic veg and everything in-between. It even houses live crab-filled aquariums! Shop online via their website for nationwide delivery or visit their store on Lisle Street open daily 10am – 6.30pm.
The Lowdown: Based on the corner of Gerrard Street, Lucky Foods is a Chinese supermarket filled with an abundance of unusual imported items and exciting Far Eastern confectionery and treats. Head here to try mochi rice balls, salty Malaysian Codfish snacks and iconic chocolate-centred Hello Panda bears. Downstairs you'll find an enormous stash of pan-Asian noodles; from Korean Rabokki, to Penang Spicy Prawn and Japanese Demae Ramen, their options and varieties are endless. They also offer a unique range of everyday ingredients, and an impressive selection of beers including Asahi, Kirin, Tsingtao and soft drinks like asparagus juice and Korean Morning Rice drinks. Open Monday to Sunday, 11am to 10pm.
Photo Credit: Nic Crilly-Hargrave