EartH Kitchen is a new restaurant in the recently launched music and arts venue EartH (Evolutionary Arts Hackney), a former Art-Deco cinema in Dalston. The kitchen was established by Auro Foxcroft, founder of Village Underground and EartH, and Chris Gillard, who previously helmed the St. John Group as Executive Chef. EartH Kitchen reflects Head Chef Chris' passion for using the best available ingredients in line with the changing seasons. Restaurant Manager Toni Castillo, also formerly of St. John, will be running the floor and curating the wine list with a European focus, while the cocktail list will make the most of seasonal ingredients. Here, Chris talks us through their vision.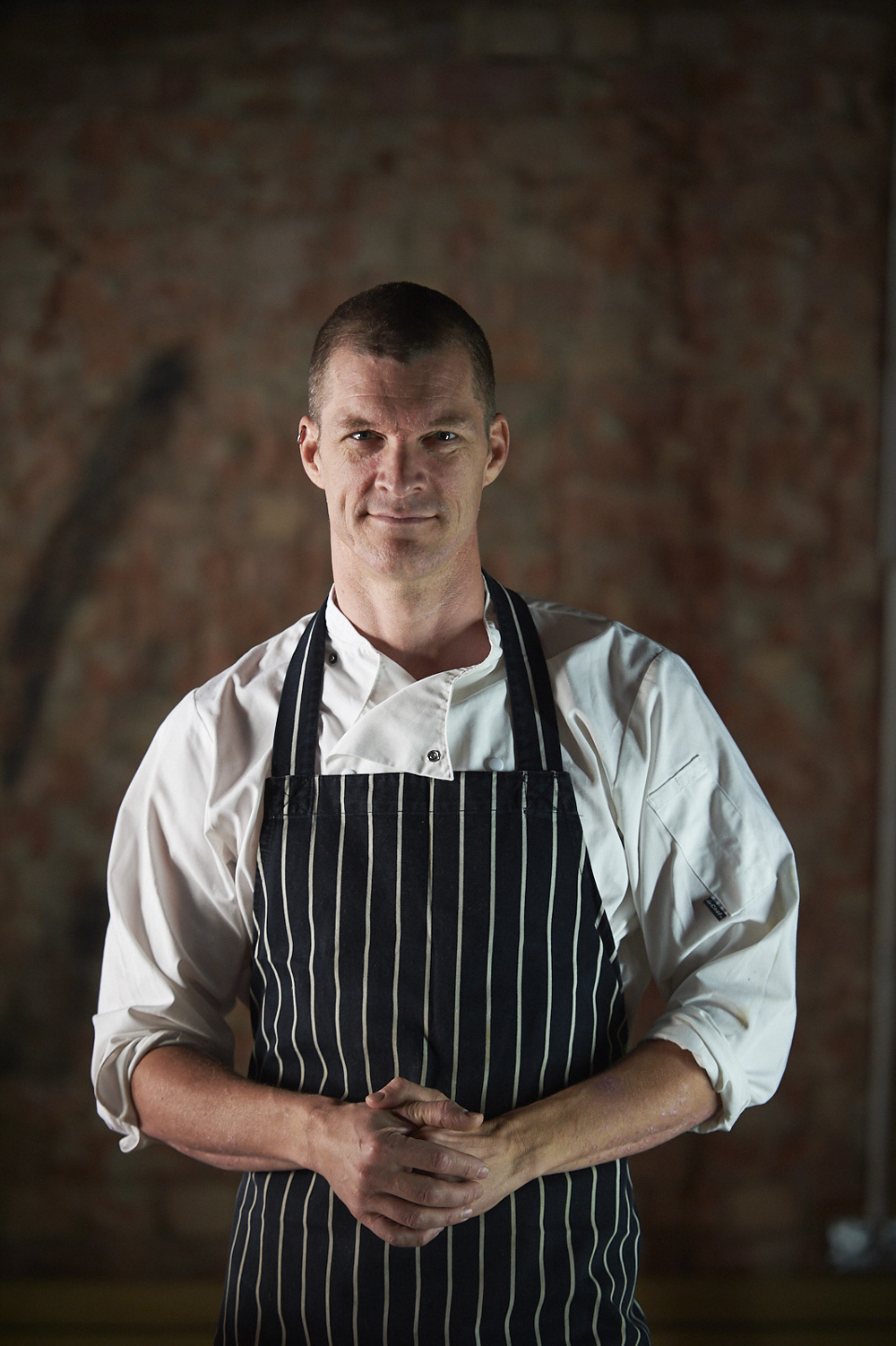 How would you describe the cuisine at EartH Kitchen?
Modern British with a seasonally evolving menu.
How did your time at St John inform your cooking?
In so many ways as I was there for more than 15 years. Ultimately though through that time I developed a complete respect for the ingredients, whether utilising every last part of a beast or vegetable. What's often missed with this is the fun you can have with such a variety of tasty morsels to play with.
Who else has been an influence?
The first chef I worked for in London was Alastair Little, whose enthusiasm, invention and passion for Italian cuisine left an inspiring impression.
How much if at all have you brought that style to EartH?
The same spirit is there just in a less formal, neighbourhood setting.
How have you designed a menu to work in what is primarily a music/arts venue?
There is a pre-show express option on the menu for our guests who are on their way to a show. Then we also have a range of little plates and mini starters to encourage our diners to taste, enjoy and share. Hopefully this reflects a little of the venue's varied and inspiring music programme.
How does the atmosphere in the kitchen differ because of this?
It can be very lively when everyone is in a pre-show rush!
Which dish are you most proud of?
At the moment, my favourite is the Jerk Ox Heart, Aubergine and Mint. Dalston, modern British and delicious in one swoop. 
Do you plan to change up the menu to fit different styles of music/performance?
There are plans to have themed events at EartH kitchen which will feature a musical and culinary year as inspiration. 
Where ado you find your ingredients?
I still use many of the suppliers I have worked with for years from Swaledale foods to Ben's Fish on Mersea Island. I'm always on the lookout for new inspiration and I'm planning a visit to Organic Lea in the near future.