About Time: You Celebrated Cinnamon Bun Week with Nordic BakeryBy Alicia Grimshaw
Nordic Bakery, the Scandinavian-style premium coffee shop chain, is giving Londoners a taste extravaganza of cinnamon buns with a week-long cinnamon bun celebration at all three London coffee shops until October.
Baked goods fanatics travel from all over London and beyond for Nordic Bakery's iconic cinnamon buns. They are Nordic Bakery's biggest seller and have gained cult status in London. The recipe originates from a rustic home-style Finnish recipe that has been updated in London. Described as 'eating a hug', the buns are easily identified by their generous size and are baked on their sides so that the sweet cinnamon filling stays enclosed inside. A golden sticky glaze gives a slightly crunchy bite revealing layer upon layer of robustly spiced cinnamon with a hint of cardamom, snuggled between light bun dough.
Now Londoners can have their favourite cinnamon taste with a new cinnamon and apple swirl cake and five different flavoured buns during Nordic Bakery's cinnamon bun week celebrations. Here's what to expect:
Monday: Raspberry Cinnamon Bun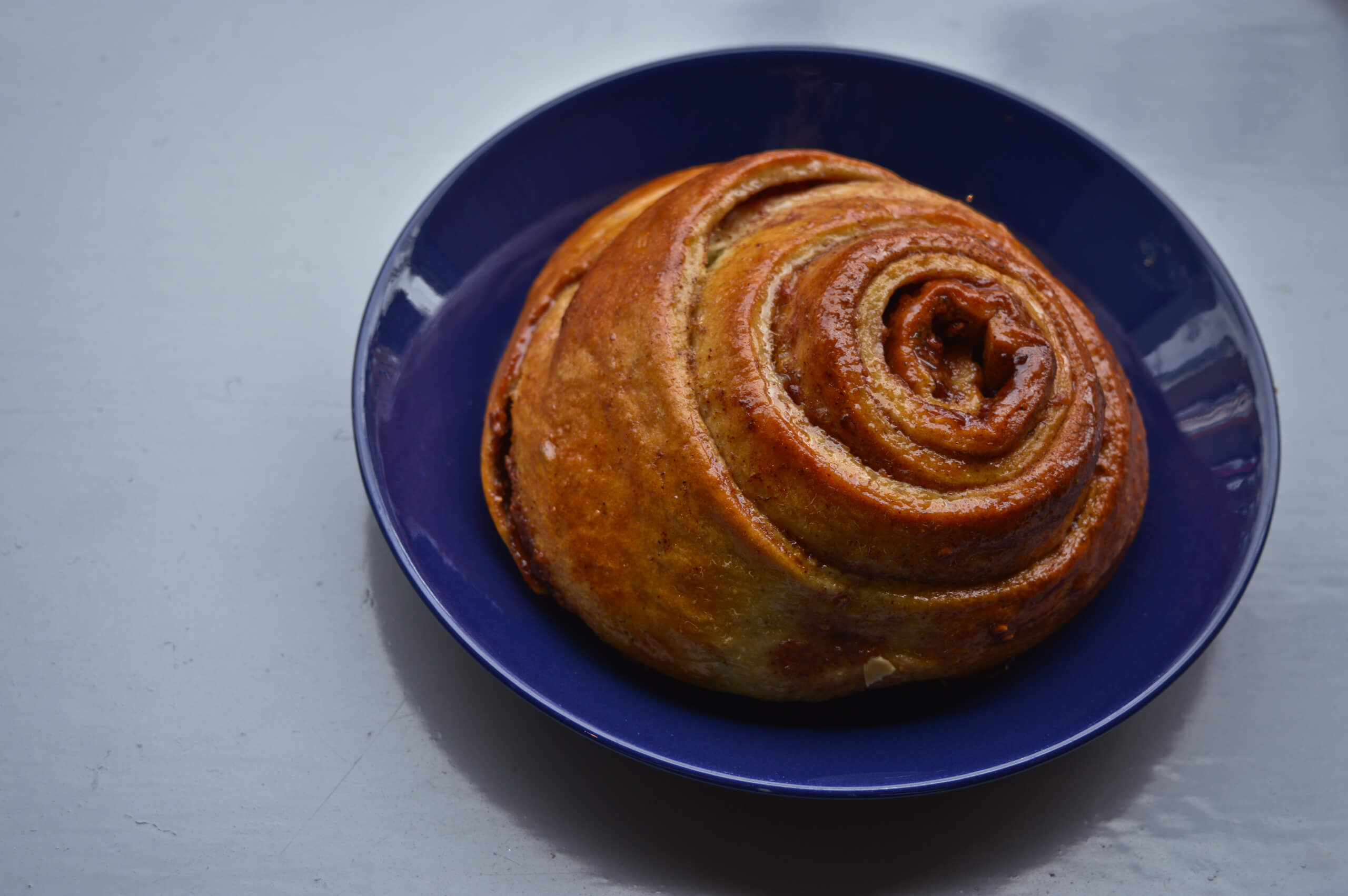 Kickstarting the week of limited edition cinnamon buns is this beauty: the raspberry cinnamon bun. The bun is a heavenly combination of a rich raspberry mix blended with cinnamon. It's just the right amount of sweet without being overpowering. Total cinnamon bun win.
Swap your usual almond croissant for one of these little parcels of heaven. It may not be suitable for a breakfast, but the almond cinnamon bun is an ideal afternoon treat – pair with a flat white and you're onto a winner.
Wednesday: Caramel and Pecan Cinnamon Bun
This cinnamon bun is an absolute show stopper, with the centre full of gooey caramel and the outer layer sprinkled with pecans – this is a sweet tooth lovers dream. If you're undecided on which cinnamon bun to try this week, make it this one.
Thursday: Chocolate Cinnamon Bun
Pair high quality chocolate with a generous amount of cinnamon and you've got one killer cinnamon bun. Blow away the Thursday blues with this mouthful of flavours. Who needs a pain au chocolate when these are around.
Friday: Blueberry Cinnamon Bun
If you're a fan of fruity flavours over sweet and sickly then look no further than the blueberry cinnamon bun. The blueberries are baked within the bun releasing a tartness that is well balanced with the cinnamon. Oh baby.
If you don't make it down to Nordic Bakery in the week don't worry, all of their limited edition cinnamon buns will be available on Saturday and Sunday too.