Not all brunches are created equal. Some are dainty and delicate, some are full-throttle hangover-busting carb-fests, some are woozy and booze-sodden affairs. Luckily for the indecisive souls among you, we've picked out the top five ways to brunch this week:
1. Floating on the Thames: The Boat, Richmond
What: Well the clue's in the name really. This restaurant is, yep, you cracked it Sherlock, a boat, moored on the Thames riverside in perfectly pretty Richmond. The menu here consists of pleasingly unfussy British dishes, and the setting is heavenly.  If the weather obliges, go for a table outside on the roof, making the most of your vantage point by spying on the area's well-heeled residents as you sip your coffee and munch your grub.
Eat: The classics – there's no fancy gimmickery here, but there are plenty of eggs. And hefty slabs of gorgeously chewy ciabatta for soaking up the yolks.
2. By the pool: The Lido Cafe, Brixton
What: Another waterside spot, but this time of the man-made variety. Overlooking the expertly revamped Brockwell Lido, this friendly little café is open to everyone – not just those brave and barmy types who like to start an October morning with an outdoor dip. Ingredients are seasonal and locally sourced, dishes are hearty and generous, and there are Bloody Marys and Mimosas if toast alone isn't quite going to cut it.
Eat: The buttermilk blueberry pancakes with old spot bacon and maple syrup are a sweet 'n' salty stack of heaven.
3. With a whack of spice: Dishoom, Shoreditch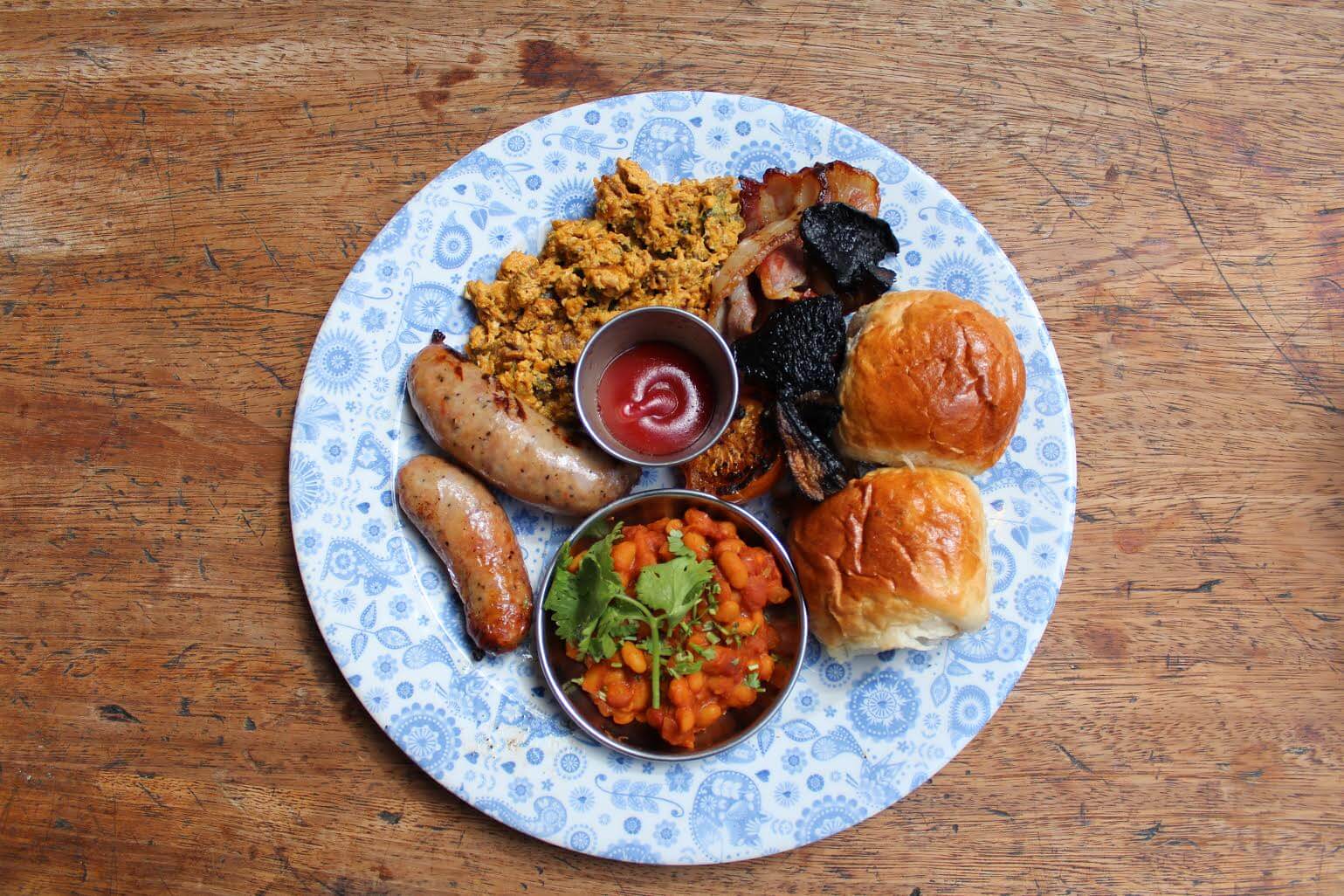 What: A noisy slice of Bombay, scooped up and transported to Shoreditch. Dishoom's eastern outpost (there's another in Covent Garden and one to follow in Kings Cross) is a gorgeous homage to the faded elegance and enthusiastic hospitality found in traditional 1960s Bombay cafes. Hark back to a finer age as you peruse the menu, which is packed with authentic Indian favourites alongside fabulously spicy version of brunch's familiar faces.
Eat: As much as you can, it's worth it. The bacon and egg naan roll is an unapologetically flavoursome version of an old favourite, and the masala beans make Heinz's offering look like specks of cardboard.
Drink: Warm your fingers and wash down your food with a bottomless cup of aromatic Chai.
4. New York style: Eastway, Andaz Liverpool Street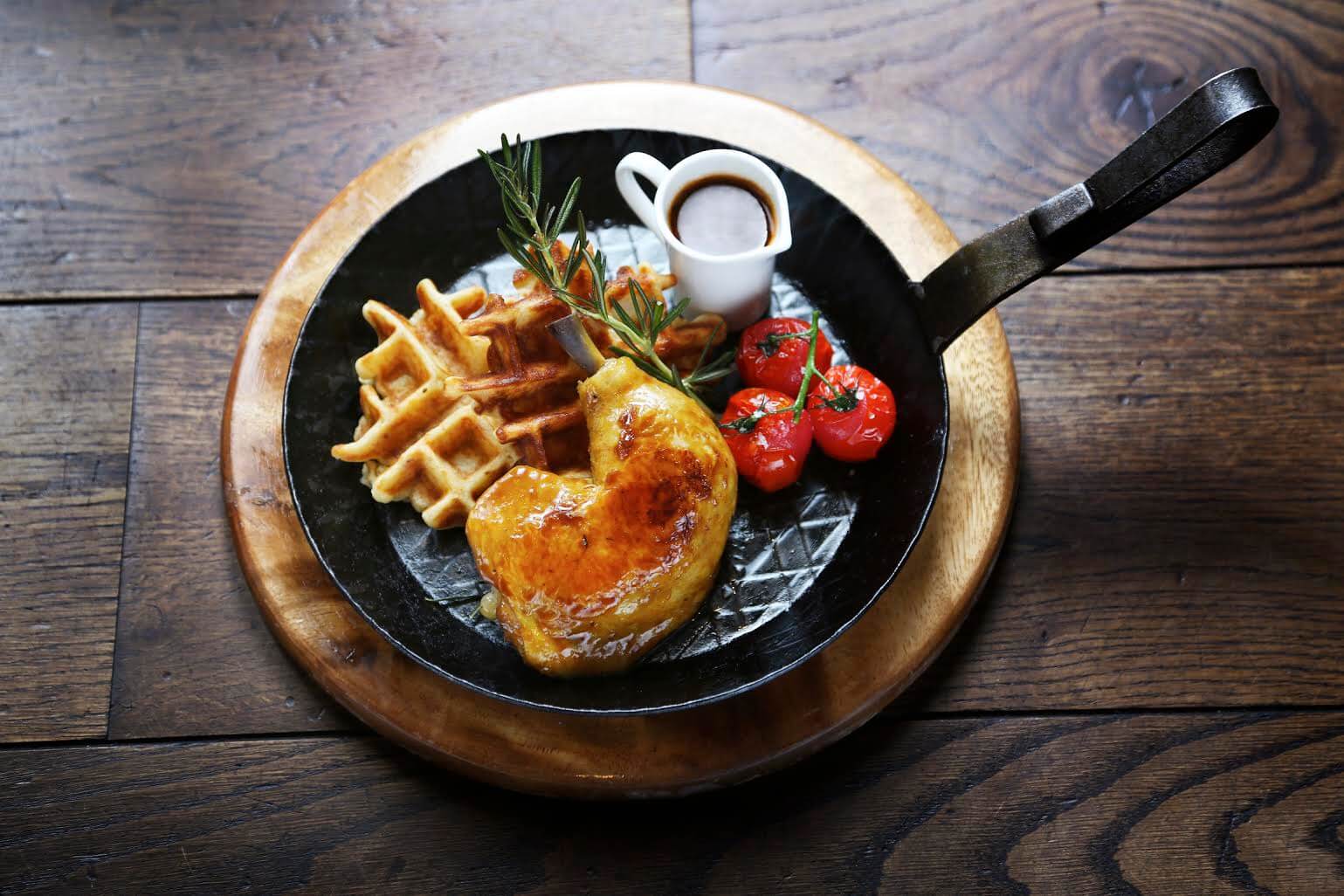 What: The NYC inspired brasserie of the Liverpool Street's uber-trendy 5* Andaz Hotel. It's designed to whisk hungry punters to The Big Apple's swish East Village, whilst simultaneously plying them with some insanely tempting brunch dishes, each with a witty little name and a an interesting twist. There's an in-house bakery churning out fresh and fantastic breads and pastries, a selection of angelic juices and smoothies, and a not-so-virtuous Bloody Mary bar.
Eat: 'Love it or ate it' chicken: confit chicken legs glazed with Marmite and spices, lying atop a rosemary and bacon waffle. And yes, it does taste as good as it sounds.
5. Sitting next to Silvio Berlusconi: Bunga Bunga, Battersea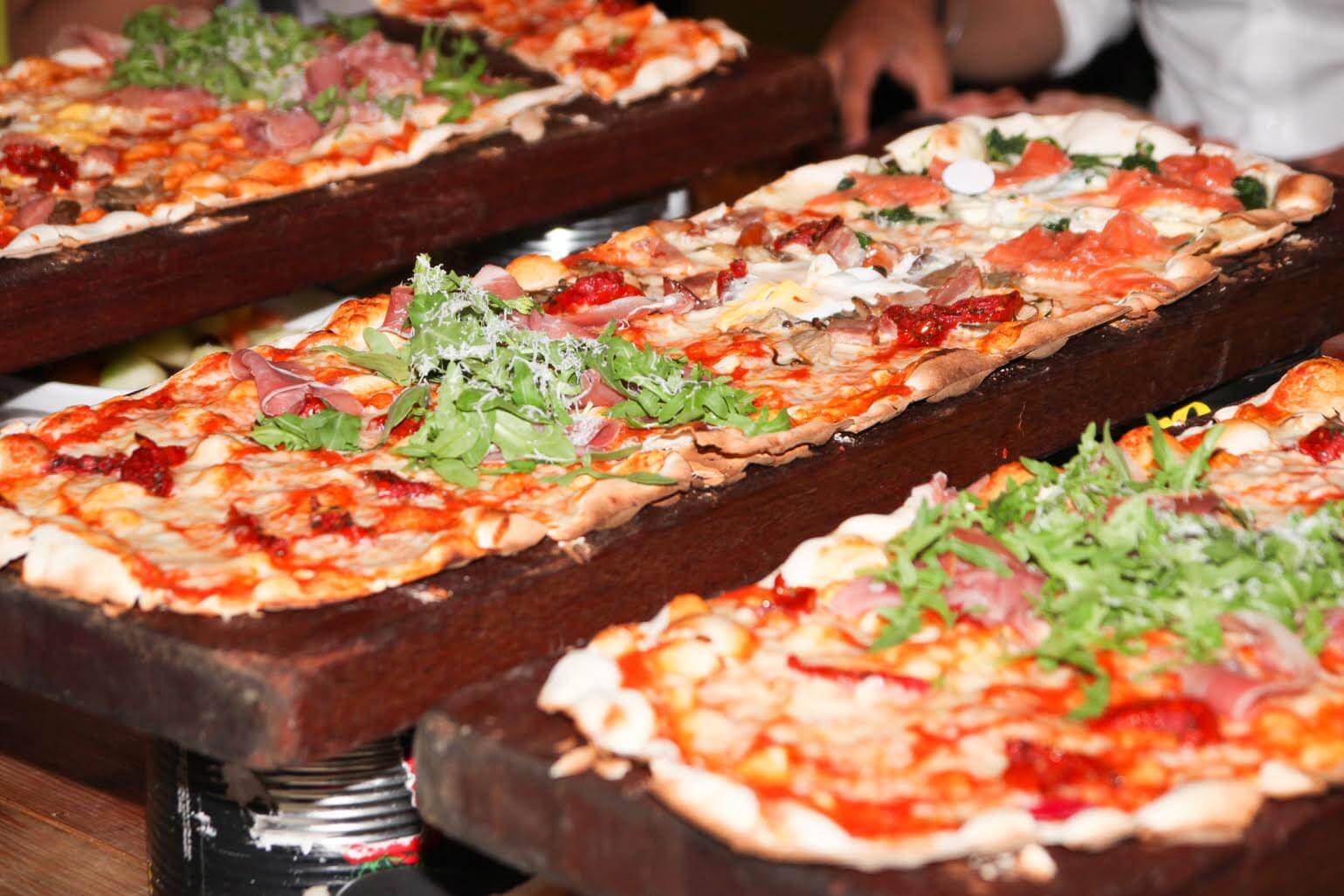 What: Ok fine, that's a bit of an exaggeration. You might not be sitting next to the infamous lothario of Italian politics, but this club-meets-restaurant is decorated with pictures of him and serves drinks from cups shaped like his face. Named after those notorious parties, Battersea's Bunga Bunga offers the decidedly non-sensible brunch option – a two-hour affair consisting of unlimited Prosecco and Bellinis, a three-course feast, and a side-order of karaoke. You're likely to emerge blinking and Bambi-like, and distinctly shocked that it's still the early afternoon. You have been warned.
Eat: Bread, jam, antipasti platters and brunch pizzas. Followed by more pizzas for desert, this time topped with fresh fruit and mascarpone.
Drink: More than you should. No-one can resist a free bar.