You know the drill, we've found 5 things to eat in London worth spending your coins on. Happy eating, London:
1. For all the Food: Druid St Market
What: Good news street food lovers, Druid Street Market is now open on Saturdays and it is better than ever.
Why: Although Druid Street Market faces stiff competition from Maltby and Borough Markets only around the corner, Druid Street Market brings its own flavour to the area. There's a whole host of different food to get your hands on including cajun oysters from Decatur to the finest meats from 8th generation Irish butchers O'Sheas. Dig into SPAM toasties from F.A.T by Freddie (of Lyle's), salted caramel peanut butter from Fatties Bakery and American style ice cream sandwiches from Blu Top Ice Cream. That's a Saturday afternoon well spent.
Where: 126 Druid Street, London SE1 2H
2. For Burgers: Boneyard
What: East London has a new restaurant and it goes by the name of Boneyard.
Why: US industrial style diner Boneyard has opened its doors on Shoreditch High Street and is serving up American classics. Think buttermilk fried chicken, American smoked ribs, tater tots and burgers – wash it all down with an Aperol Spritz or a vodka slush. Forget beef and chicken burgers, Boneyard are going one step further and cooking a bone marrow burger, as well as a boneless burger, with sides of golden crinkle-cut fries, crispy onion ring and chilli con carne crisps. Forget your kebab, this is the new place to go after a couple of beers*.
*Proseccos.
Where: 168 Shoreditch High Street, London, E1 6HU
3. For Fish: The Notting Gill Chippy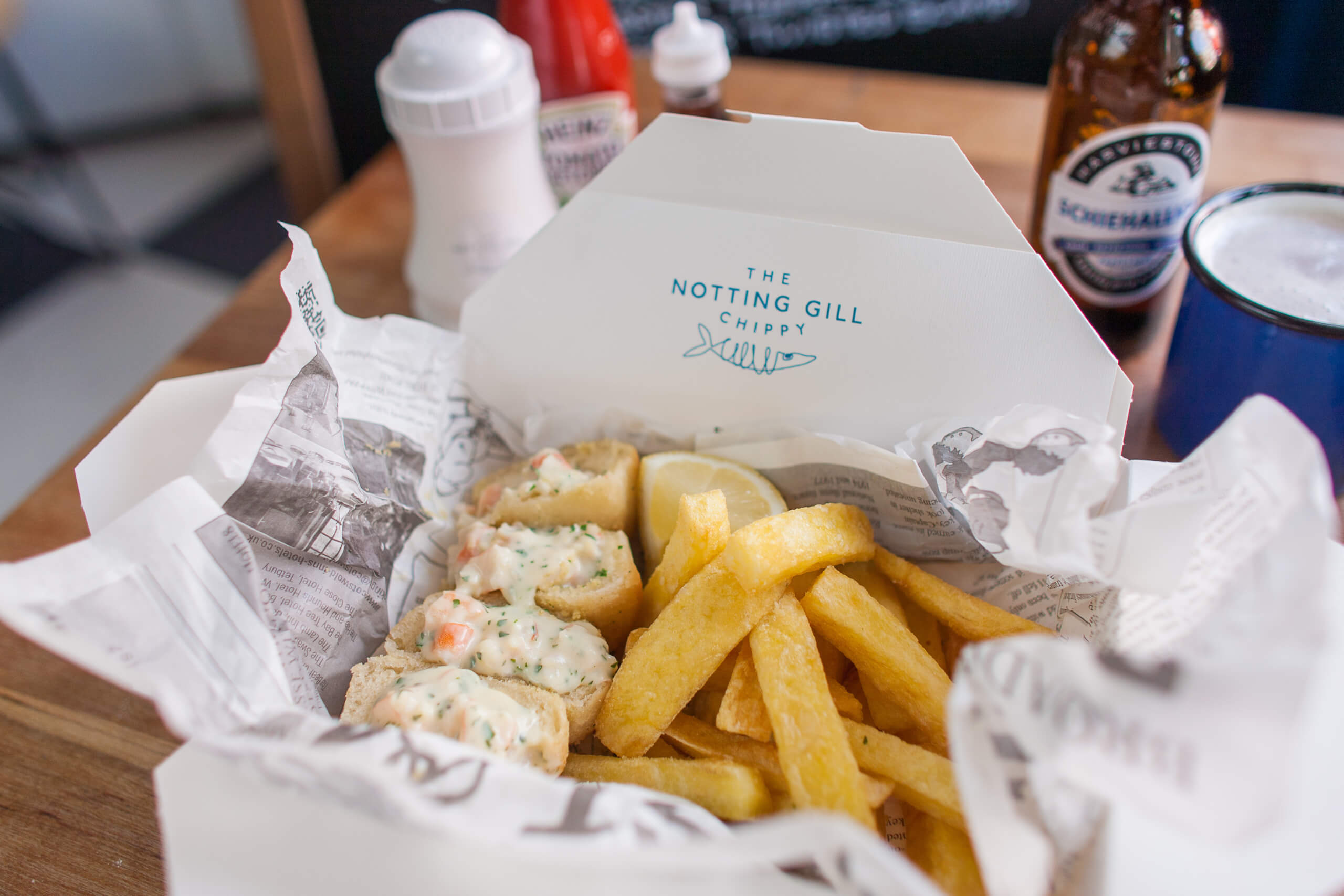 What: Kensington Place restaurant have opened their first fish and chip pop-up running until 29th August.
Why: Putting the pizzaz back into chippies (not that there is anything wrong with a battered sausage, scraps and chips) Chef Tim Peirson's has put his own spin on new dishes alongside the British classic – fish and chips.  The lobster thermi-bun, is a savoury doughnut crammed with lobster thermidor sauce. The menu includes inventive mains such as bitter and twisted scampi, freshly made with whisky cask matured Harviestoun Brewery golden ale to boost the flavour, and curried-spiced batter fish and chips with mango chutney and lentil dahl. If this is too much, you can always order the fish and chips with mushy peas.
Where: Kensington Place, 201 Kensington Church St, London, W8 7LX
4. For Ice Cream: The OXO Tower
What: If you aren't happy with the classic Mr Whippy, The OXO Tower have launched their new superfood ice creams.
Why: To celebrate the British summer and to give a nod to the superfood craze that is sweeping Instagram at the moment, The OXO Tower Brasserie has teamed up with Kent-based artisan ice cream company Taywell Ice Creams, to create a bespoke trio of ice cream flavours. Get your spoon into their limited-edition ice cream tasting plate and enjoy charcoal and strawberry ripple, Baobab, chia seed and cranberry and the delightful, bee pollen and raspberry ripple.
Where: Oxo Tower Wharf, Bargehouse Street, South Bank, London SE1 9PH
5. For Something Different: Sloane Bros Frozen Yoghurt Co.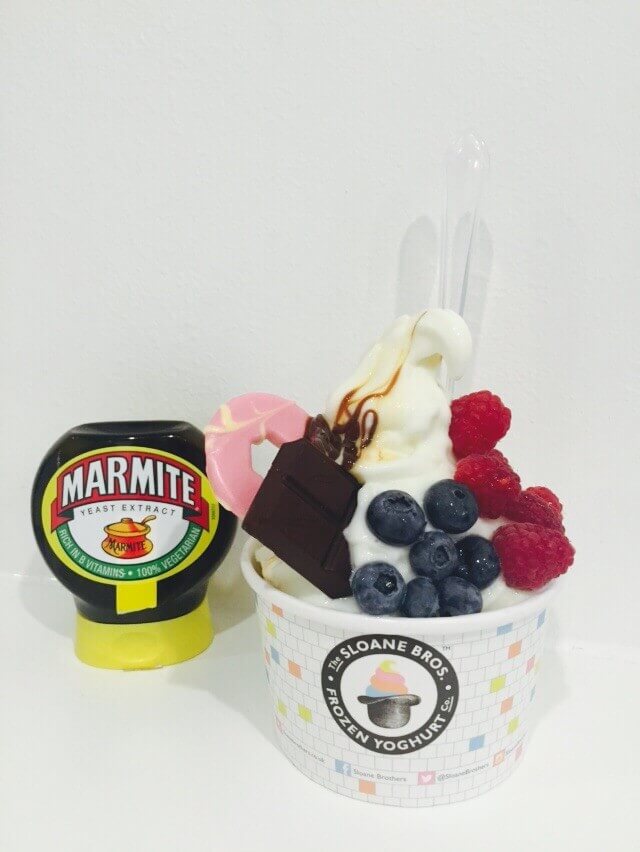 What: Love it or hate, Sloane Bros Frozen Yoghurt Co. have put a new topping on the menu – Marmite.
Why: Opened last month on Brick Lane, Sloane Bros Frozen Yoghurt Co has been whipping up some of the best frozen yogurt in East London. While others favour classic toppings, Sloane Bros have opted for classic British biscuits. Expect jammy dodgers, bourbons, party rings and garibaldis – it's like being at a year 6 disco all over again. Forget strawberry and chocolate sauce, the mighty Marmite taste mixed with  layers of frozen yoghurt certainly doesn't sound right but like Heston's Liquid Nitrogen creations, it just does. It's all about the sweet and savoury.
Where: 214 Brick Lane, London E1 6SA