We've got your food choices covered this week. We've tracked down the best new dishes, menus and foodie deals you should be trying this week. Happy munching, London:
1. For New Dishes: Theo Randall at the InterContinental 
What: This year InterContinental London Park Lane marks 10 years since acclaimed Chef Theo Randall launched his award-winning Italian restaurant; Theo Randall at the InterContinental. To celebrate this milestone, Theo has enhanced his menu of simple, rustic, Italian cuisine with new dishes to complement his much-loved signatures.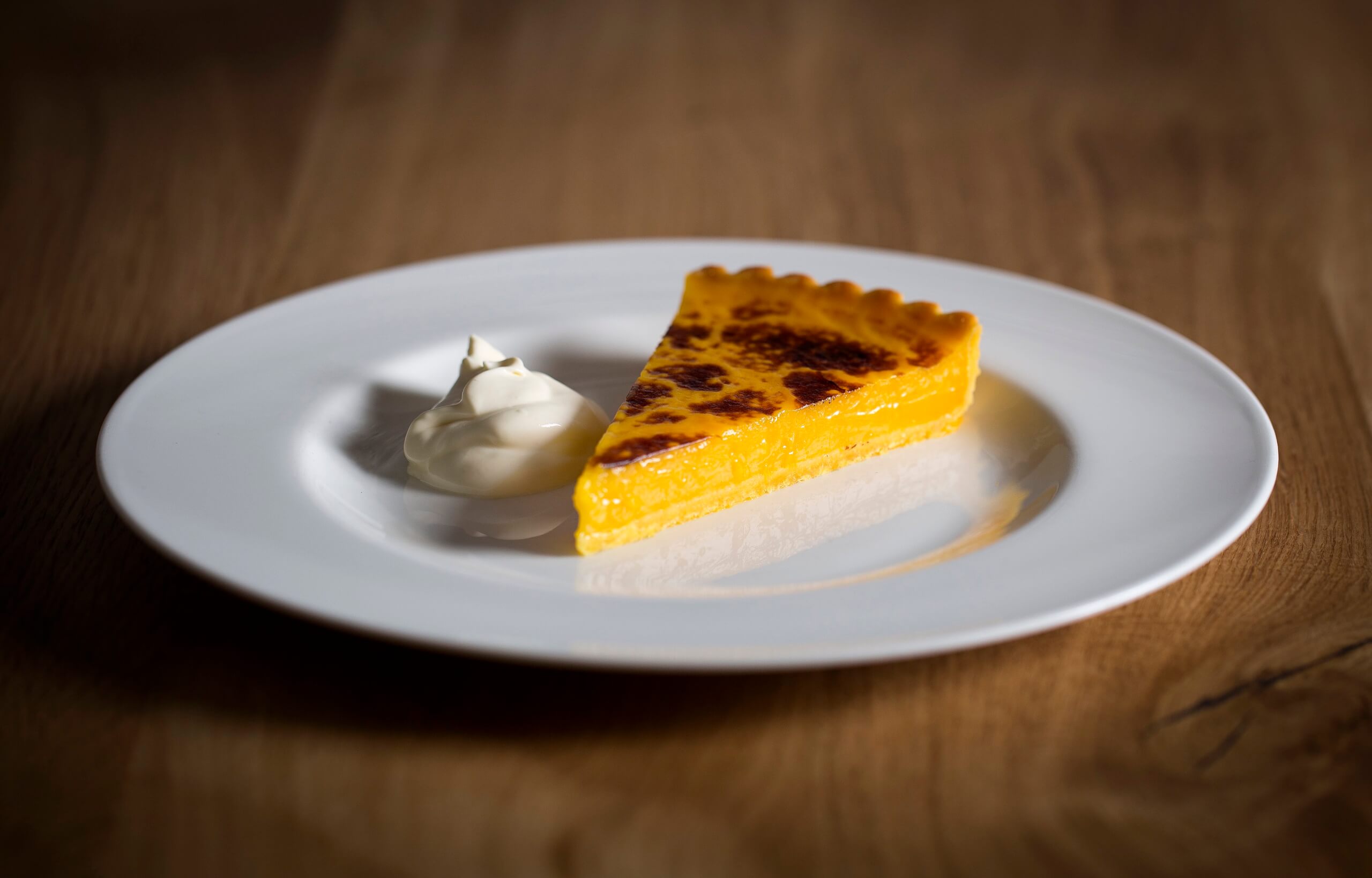 Why: Theo's new dishes celebrate the simple yet robust flavours of Italian cooking, with seasonality at the heart. New signature dishes include a rich, yet delicate Sformato di Fontina – baked Fontina cheese soufflé with spinach, cream and black truffle, and taglierini con gamberetti e carciofi, a plateful of handmade pasta with brown shrimps, artichoke, chilli and butter. Also on the menu is Ravioli con cime di rapa  – ravioli of turnip greens, ricotta and pecorino di Pienza, and Trota salmonata – roasted wild salmon trout with slow cooked fennel, datterini tomatoes, Italian spinach, capers and Taggiasche olives.
Where: InterContinental London Park Lane, One Hamilton Place, Park Lane, London, W1J 7QY
2. For a Pop-Up: Brown's Hotel 
What: From 8th – 12th March, Brown's Hotel presents a 5-day Beluga Vodka and Volzhenka Caviar pop–up in The Library Bar, as a tribute to Russian Maslenitsa, the sun festival that celebrates the end of winter and heralds the start of spring, warmth, hope and growth.  Every evening from 6pm – 1am, the Library will be transformed into a haven for caviar and vodka lovers.
Why: Choose from a selection of three Beluga cocktails to accompany the Volzhenka caviar, although the vodka is best enjoyed the traditional Russian way, neat and ice cold. The Caviar Library will offer a menu of decadent Volzhenka caviar dishes including Nyetimber jellied Lindisfarne rock oyster with caviar, Albemarle smoked salmon 'Hix cure' organic salmon with caviar and chives, scrambled Braddock White duck's egg with caviar, baked King Edward potato with caviar and finally linguine with Neal's Yard Dairy crème fraîche, wild chervil and caviar.
Where: Brown's Hotel, Albemarle Street, Mayfair, London, W1S 4BP
3. For Celebratory Dishes: Cinnamon Kitchen 
What: Following sell out sessions in 2014 and 2015, the #HouseofHoli is back – bigger, better and brighter than ever. Running until the 12th march, leave the dull, grey City at the door, don your protective white suit, and step into the madness at the House of Holi – for thirty minutes of paint pelting in a colourful wonderland.
 Why: No Indian festival would be complete without a feast of delicious dishes and Cinnamon Kitchen will be getting into the spirit with a vibrant five course Holi menu. Dishes include; lentil stuffed wheat bread with yoghurt, tamarind and pomegranate, grilled Kentish lamb escalopes with black stone flower and smoked paprika raita, and tandoori mushroom with mustard greens and chickpea bread.  Also featuring on the menu is king prawns in coconut and cardamom curry with ghee rice, and lastly, carrot samosa, pistachio burfi and fig-semolina halwa.
Where: 9 Devonshire Square. London EC2M 4YL
4. For a Special One-Off: Potlatch
What: Introducing London's newest pop-up restaurant, which launches with an East London takeover at The Canvas Cafe, a creative social enterprise venue just off Brick Lane on Tuesday 8th March 2016. The night will showcase Nick Gilkinson's vision and style of hospitality by collaborating with some of London's freshest kitchen talents once a month with an all-inclusive food and drink menu at £60 per head.
Why: With a set menu devised by former Clove Club chef, Jonathan Williams, the passionate Canadian will be taking control in the kitchen and is providing a feast of sensational new British-inspired dishes. Kicking things off is duck liver parfait, rhubarb and brioche alongside pork cracklings seasoned with anchovy and sunflower seed. Salt baked celeriac, roasted Cornish monkfish and smoked wood pigeon will take centre-stage, served with a delightful melee of grand winter ingredients such as confit leg, salsify, pine and roe. Proceedings shall be finished off with salted caramel custard  served with quince and shortbread.
Where: The Canvas Cafe, 42 Hanbury Street, E1 5JL
What: Bo Drake is an East Asian restaurant – the food is modern and bright, combining sweet and pickled influences from East Asia alongside slow cooked BBQ methods from America and Europe. To celebrate their first birthday, they're giving away bowls of their famous Korean Fried Chicken.
Why: For today only (7th), Bo Drake are giving away their speciality and most popular dish – their Korean Fried Chicken with soy garlic, grapes and rosemary. All you have to do  is order a portion, share an image on social media with the hashtag #bodrakebday, and the dish comes off the bill. Winner winner. Other highlights from the menu include; cured salmon sashimi with miso, beetroot and camomile, smoked whole poussin served alongside brown butter mashed potato and chicken broth. The 35 day aged sirloin tataki with ponzu, truffles shiitake and tofu cream is not to be missed.
Where: 6 Greek St, London W1 4DE
One for luck..
6. For a New Flavour: Crosstown Doughnuts 
What: The chaps at Crosstown Doughnuts can do no wrong. In the past they've paired together whisky and doughnuts, shortbread and matcha, and they're all a taste sensation. Their latest doughy offering will have you putting down your shoddy pain au chocolat in an instant. Ladies and gents, may we present to you their new breakfast doughnut – now available today (7th).
Why: The Strawberry Jam Yoghurt and Granola doughnut is a heavenly combination of Crosstown's signature sourdough filled with strawberry jam, dipped in a yoghurt glaze and topped with a home-made granola of honey, oats, seeds and dried fruit. A doughnut for breakfast is totally legit, right?
Where: Locations here 
Photo Credit: Maz McEwan