Looking for foodie inspiration in the capital? There's so much deliciousness going down in the capital right now, from bold and beautiful ramen to 10-course tasting menus. Here's 5 things you need to eat in London this week:
What: Opening on Commercial Street in February, Mambow from chef Abby Lee will be a home-style 'mama's kitchen' in the heart of Shoreditch.
The Lowdown: Open all day, Abby will be serving up seasonal breakfasts including daily frittatas, coconut yoghurt bowls, vegan porridge and Dusty Knuckle pastries. For lunch, seasonal signature 'bowls of soul' will be on offer, including Chick Flick with black rice, za'taar sprouts, roasted beets and spicy green grilled chicken or Beet It, with farro tabbouleh, fennel, charred spicy broccoli, beetroot patty and creamy harissa. Mambow will also be serving a weekend brunch inspired by Abby's upbringing in Singapore and Malaysia.
Where: Commercial St, Shoreditch
What: Get involved in an unforgettable chef collaboration – Gregoire Berger and Guillaume Gillan at Bōkan are serving an exclusive 10-course tasting menu across two days.
The Lowdown: On the 31st January and 1st February, join Bōkan 37 for one of the best collaborations of the year. Executive Chef Guillaume Gillan has partnered with award-winning chef Gregoire Berger from the world-famous Ossiano restaurant at Altlantis, The Palm to create a menu of outstanding avant-garde cuisine. The first UK dinner in the Four Hands chef series, Guillaume and Grégoire will use their shared experience in Michelin-starred kitchens to present beautifully crafted dishes at the culinary forefront.
Price: £120, with a paired drinks menu
When: 31st January and 1st February 2020
Where: Bōkan, 40 Marsh Wall, Isle of Dogs, London E14 9TP
What: In celebration of National Pizza Day, Harry's Dolce Vita, will be serving a Tuna, Bottaga, crème fraiche, taggiashe olive & onion special for one weekend only.
The Lowdown: Bringing all the elegance of 1950's Italy to London, Harry's Dolce vita is a neighbourhood Italian, set in the heart of Knightsbridge, with a fantastic selection of pizzas. All dough is stretched by hand and is made from a mixture of different Italian flours and then slowly proved for 72 hours to maximise the flavour and ensure a light and unique crust to the pizza.
Price: £17
When: Saturday 8th-Sunday 9th February 2020
Where: Harry's Dolce Vita : 27-31, Basil St, Knightsbridge, London SW3 1BB
What: On 9th February, the Italian craft beer and pizza pros will be celebrating National Pizza Day with a huge free pizza giveaway at their place in Notting Hill and also their new site in Hackney Wick.
The Lowdown: From 12pm, The Italian Job will be serving up a free pizza per each table, with all pizzas on the menu available to choose from. To get a slice of the action, all that pizza lovers need to do is book their place and specify which location they'd like to visit. For those who can't make it along, they'll be running a soft launch offer of 50% off food from 30th Jan to 6th February.
When: 9th February 2020
Where: Locations here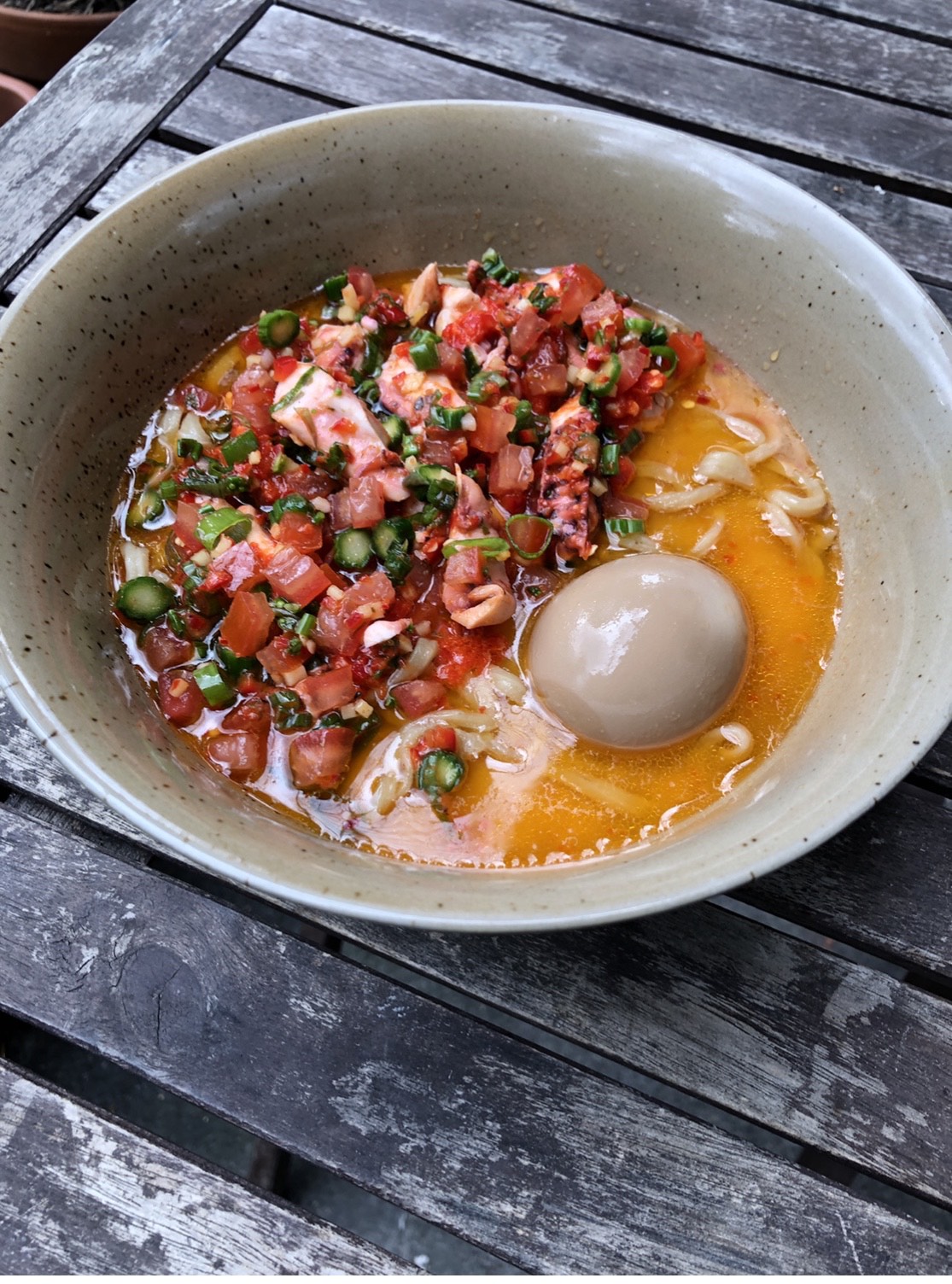 What: Supa Ya Ramen, the underground, cult ramen supper club, will be hitting up Hackney with the launch of their first permanent site.
The Lowdown: Following a series of knockout pop-ups, sell-out supper-clubs and dinners, 2020 will see Supa Ya Ramen open their first restaurant on Hackney Road. Get set for the finest 'traditionally inauthentic' ramen London has ever seen. Expect three permanent ramens and a weekly rotating special, with unexpected ingredients and bold flavour combos, brought to life by head chef Luke Findlay. In the run up to the permanent opening this year, Supa Ya Ramen will be hosting a pop-up at Snackbar in Dalston on February 17th, 6-10pm, as well as a three-week takeover at Mortimer House. On the menu at Mortimer House, there will be a choice of three ramen bowls; Root Vegetable Olive Oil and Sea Salt with Celeriac chashu, Roast Chicken with Buttered Chilli Corn and Salt Beef with Iberico Pork Fat and Supa Ya Pickles, all priced at £15 each.
Where: 37-41 Mortimer Street, W1T 3JH