Bored of your local Italian bistro every time you want dinner out? Sick of the sight of Chinese takeaway? We're here to solve all your food fatigue problems. Get the lowdown on 5 amazing things you need to eat in London this week, right here:
Photo credit: Tom Bowles
What: This week, Auro Foxcroft, founder of Village Underground and champion of Hackney nightlife, and Chris Gillard, former executive chef at St. John Group, are opening EartH Kitchen.
The Lowdown: Their new restaurant is housed in an art deco former cinema on Dalston's bustling Stoke Newington Road. The menu reflects Chris' passion for using the best available ingredients, in line with the changing seasons. Housed within the cinema's former foyer, expect a neighbourhood-style restaurant to new East London multi-arts space Evolutionary Arts Hackney.
The Food: Simply-prepared plates for dinner will draw on the earthier flavours of autumn produce, including griddled mackerel, beetroot, leaves and horseradish; and pork and duck rillettes, cornichons and toast. For something larger, there's griddled ox heart, chips and house ketchup; a tender slow roast lamb breast, with pickled raisins and mint; and vegan dishes including crispy polenta, roast carrots, fennel, radicchio and salsa verde. Finish with traditional tarts and puddings, such as steamed ginger pudding, marmalade butterscotch and vanilla ice cream.
Where: EartH, 11-17 Stoke Newington Road, London, N16 8BH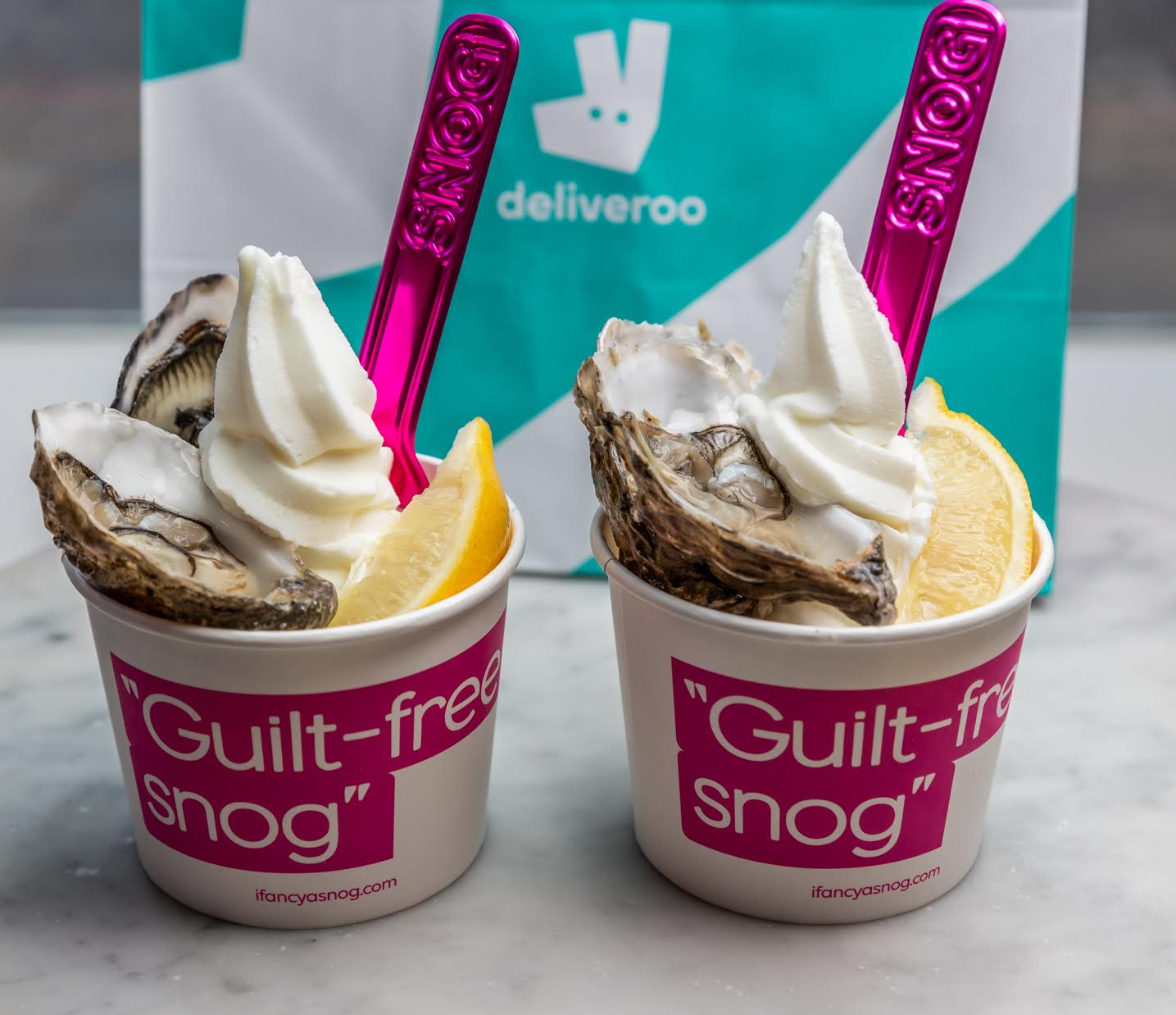 What: Thursday is the universal day of love, and Deliveroo is teaming up with Snog – makers of organic, fat-free frozen yoghurt and crafting the world's first oyster fro-yo.
The Lowdown: Loved up Brits can order a flavoursome, libido-enhancing oyster flavoured fro-yo exclusively on Deliveroo Wednesday 13th and Thursday 14th February 2019.
Eat: Made famous by Casanova, the 18th-century lover, who used to devour 50 oysters for breakfast a day, Snog's new Deliveroo exclusive dish contains a modest six oysters, so whether it's for love or lust – this fro-yo will rock (oyster) your world. Made with the finest and freshest yoghurt and freshly caught oysters from the North Sea. The Aphrodisiac Fro-yo will put some oil in your motor this St Valentine's.
Where: The Aphrodisiac Fro-yo costs £19.99 and will be available from all Snog stores on Deliveroo
What: Experience the brand new lunch menu at Marcus – set within The Berkeley in Knightsbridge, Marcus is one of London's most acclaimed restaurants combining delicious Michelin-starred cooking with a relaxed and contemporary dining room.
The Lowdown: Running at 5 courses, Marcus has been working closely with Head Chefs Shauna and Mark Froydenlund, to create a menu that celebrates the very best seasonal ingredients in exciting and creative ways. For example, the dish of Jerusalem artichoke cannelloni, tahini emulsion and goat's cheese has been created using Jerusalem artichokes sourced from Marcus's very own farm in Sussex.
The Food: Expect dishes such as sourdough crumpets, shellfish bisque, dill and shallot essence and roasted cod, fennel cream and lovage salsa verde. The menu also sees the return of Marcus's famous custard tart, the winning dish served to HRH The Queen on Great British Menu.
Price: £55 for 5-courses (until 29th March 2019)
Where: The Berkeley, Wilton Place, London SW1X 7RL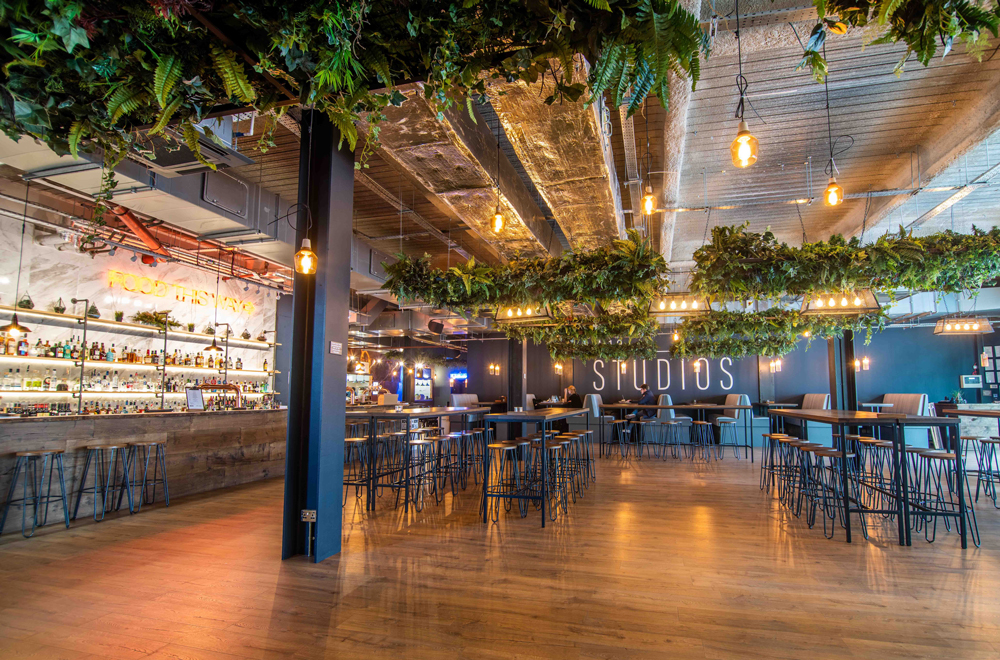 What: With two rotating kitchens, one long bar and an extensive music programme, W12 Studios is a new space for emerging creatives, located in the former home of the BBC in White City.
The Lowdown: The inspiration for W12 Studios was simple. It's a space to showcase and enable creativity – with no two days the same. Partnering with feast-it.com, there is an ever-changing line-up of food, drink and music, delivering some of London's best creative talent to create a truly dynamic venue, brought to you by Rory Graham, ex-actor and previously part of the Kricket management team.
The Food:  Partnering with feast-it.com, the two rotating kitchens ensure a constant supply of the best chefs, restaurants, street-food operators and emerging culinary talent that London has to offer. First on the line-up for February is Cue Point, a multi-sensory barbecue experience and The Piadina Project, offering handmade street food straight from Romagnola. Think thin Italian flatbreads packed with fried chicken and other fillings such as crispy hash browns, pancetta, Italian soft cheeses and pesto mayo.
Where: 195 Wood Ln, White City, London W12 7TP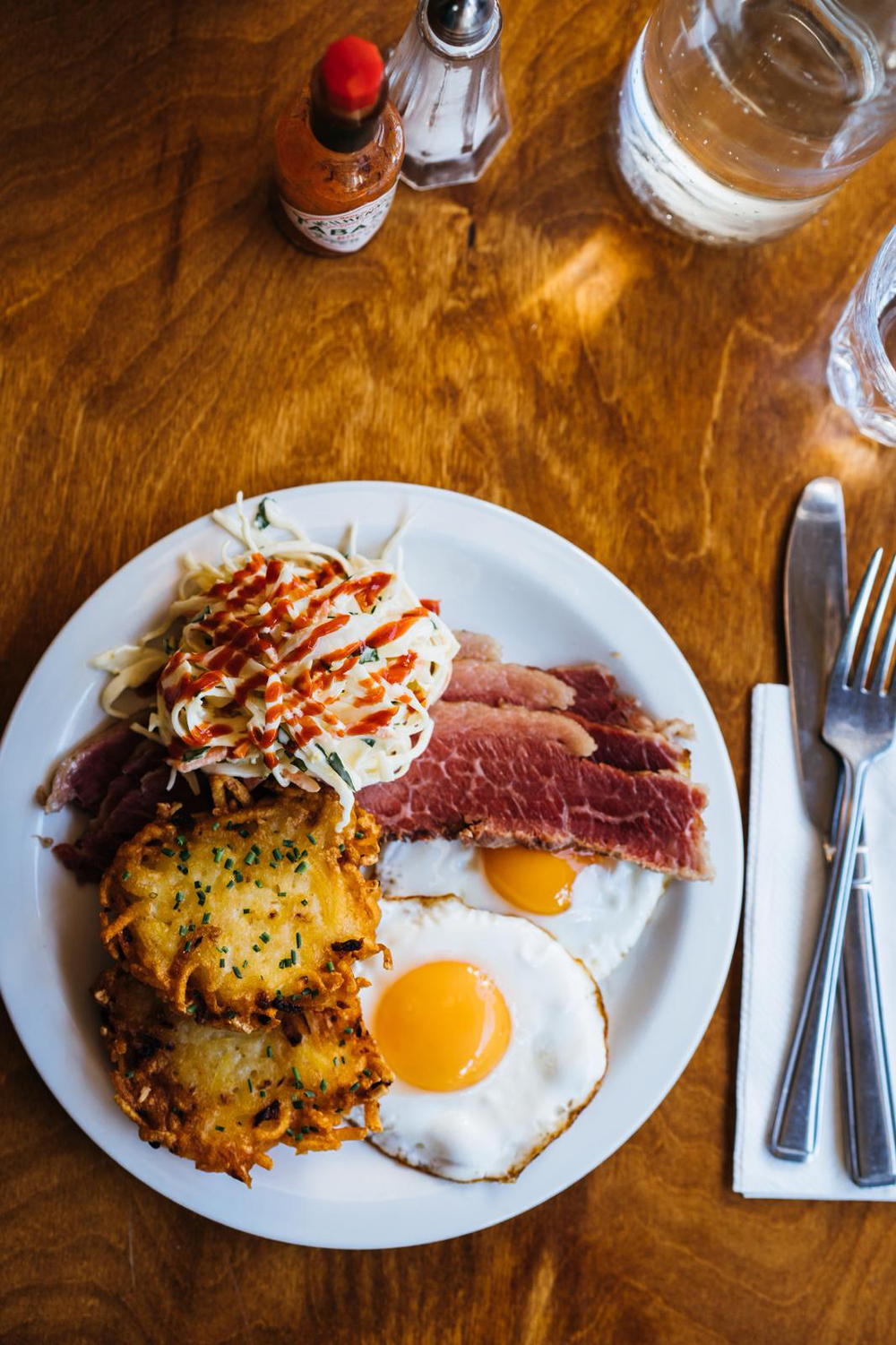 What: Calling all early rises! Market Hall Victoria is serving breakfast throughout the week and we're very into it.
The Lowdown: Located opposite Victoria station, Market Hall is the ideal spot for breakfast meetings and with ample tables, comfortable seating areas and free wifi, it's perfect for freelancers too. There are lots of cosy corners and spaces for larger groups and bookings are available for tables of 6 or more.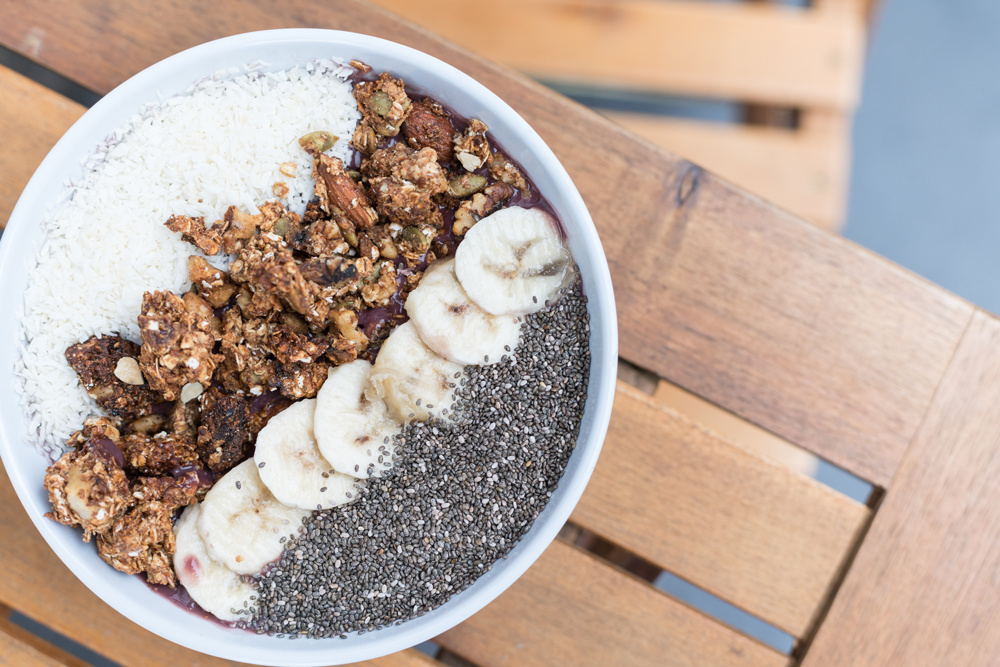 The Food: Press Coffee will be on hand to kick start the morning with the highest quality coffee and pastries. Squirrel have all the healthy options covered from acai bowls and yoghurt pots to avocado on toast and porridge. For the perfect hangover cure, Flank will be serving their Breakfast Naan with bacon, sausage, egg, cheese and homemade Bloody Mary ketchup as well as a Breakfast Burger, which comes with a sausage patty, soft egg and American cheese. Monty's Deli will be keeping everyone full until lunch with their bagels, hot dogs and buns which are stuffed full with delicious things like pastrami, salt beef, smoked salmon and fried potato latkes.
Where: 191 Victoria St, Westminster, London SW1E 5NE
And one for luck….
What: This February, Bombay Bustle, the Indian restaurant in Mayfair from Samyukta Nair, will be taking guests to the movies with the Bombay Talkies.
The Lowdown: Inspired by the original Bombay Talkies, the movie studio which revolutionised cinema in Mumbai in the 1930s, the subterranean bar of the Maddox Street restaurant will be transformed into a pop-up cinema for a series of film screenings throughout February, March and April. Featuring films such as The Grand Budapest Hotel, Never Let Me Go and The Lobster, instead of tucking into popcorn, the films can be enjoyed alongside a glass of Laurent Perrier champagne, canapés and three course dinner.
The Food: On arrival, poppadoms, banana chips and canapés of Adipoli Prawns and Parappu Masala Vada will start the evening before settling down in front of the big screen. During the film, guests will be served a Samosa Papri Chaat starter, followed by mains including Chicken Tikka Makhini, aromatic Malabar Lamb Curry or Mutter Paneer, served alongside spiced Aloo Methi, Dabba Dal, Kalonji Naan and Pulao Rice before finishing with a saffron-infused Jalebi Cheesecake.
Price: £52 per person, including  champagne and canapés on arrival and a three course meal.
Where: 29 Maddox Street, Mayfair, London, W1S 2PA