Hungry? We thought so. From fried chicken baps to sushi platters – here's 5 things you need to eat in London this week. Knives, forks, chopsticks and spoons at the ready:
1. For a New Permanent Site: Yolk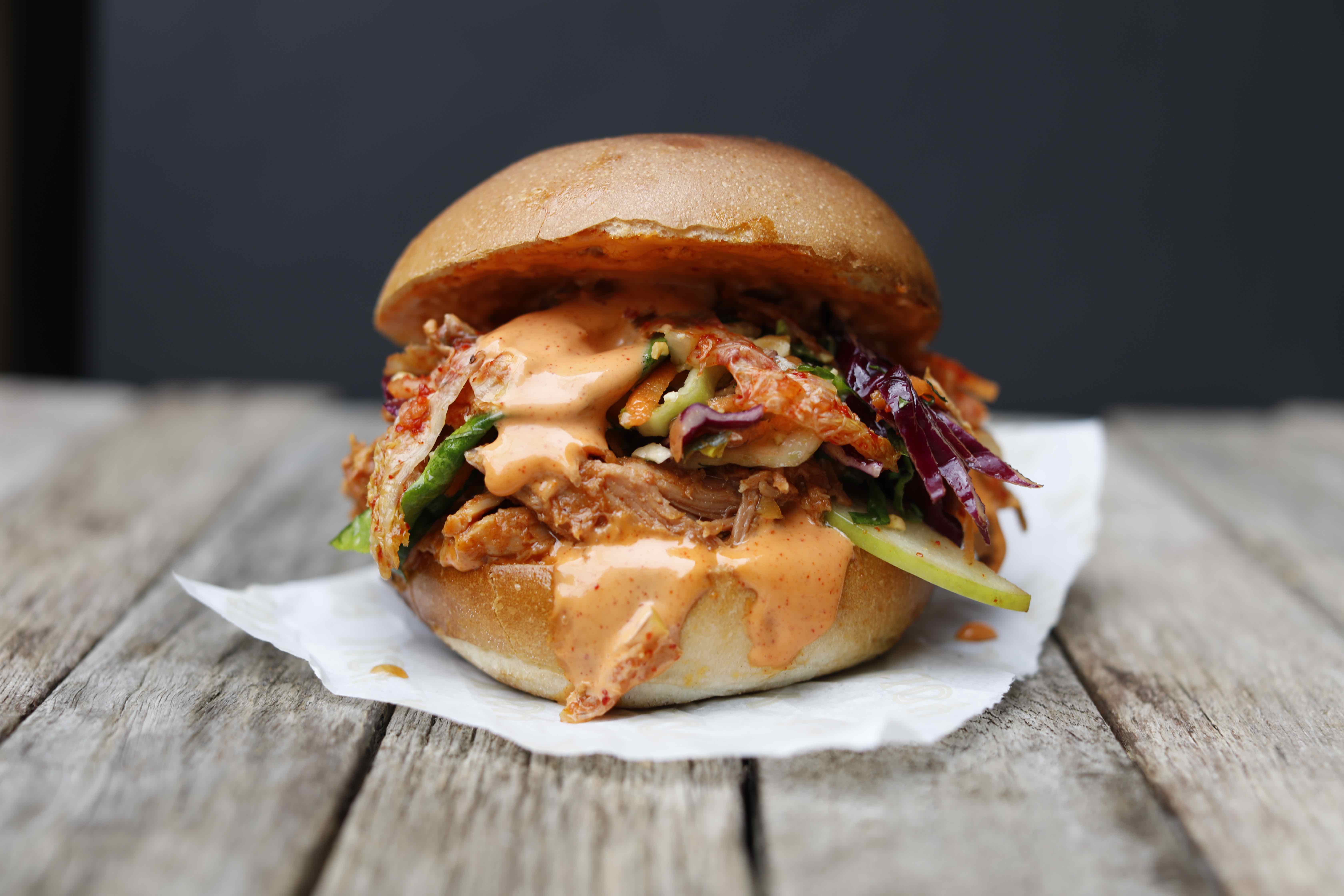 What: After a hugely successful 15-month popup at Broadgate, the Yolk team have opened their permanent home on New Street Square – where they've expanded their concise menu of breakfast and lunch dishes. The team work with exceptional suppliers such as Smith & Brock, Clarence Court Eggs and Dark Arts Coffee, and their obsessive attention to detail results in food and coffee to get excited about.
Why: Yolk now serve three new breakfast baps – including the Maple Bacon (maple-cure Franconian streaky bacon and whisky butter on a soft white bap) and the Halloumi Avo (spiced halloumi, avocado, Portobello mushroom and Yolk's secret hot sauce). Lighter options include oat-milk bircher muesli made fresh each day, and porridge topped with braised peanut butter banana. And for lunch: Steak Béarnaise sandwich with 55° bavette, bone marrow béarnaise, caramelised balsamic onion and rocket, and the Umami Chicken sarnie with pickled daikon, avocado and Yolk's secret hot sauce.
Where: 3 New Street Square, London EC4A 3BF
What: Clutch in Hackney has relaunched with brand new menus and a refreshed design. With high-quality free-range fried chicken still at its core, the menus have been expanded to include more variety, adding gluten-free and vegan options, desserts, plus additions to the weekend brunch and epic Sunday Roast.
Why: Clutch's signature fried chicken is available as wings, breast fillet tenders, legs and thighs – all crispy or buttermilk coated before being open or pressure fried. Try the likes of No Woman No Thigh – buttermilk marinated fried chicken legs available in plain peppery buttermilk, naga fire or soy garlic glaze, and Love Me Tenders – crispy coated breast fillet available in parmesan citrus, naga fire, or soy garlic glaze. Burgers are a huge part of the Clutch menu, including the classic fried chicken burger, topped with gherkins, lettuce, onion, burger sauce and smoked garlic mayo in a brioche bun – and vegans are not forgotten either, with a crispy tofu burger topped with shiitake mushrooms, gherkins, and 'tofunaise' in a vegan bun.
Where: 4 Ravenscroft St, London E2 7QG
3. For a New Collaboration: Poilâne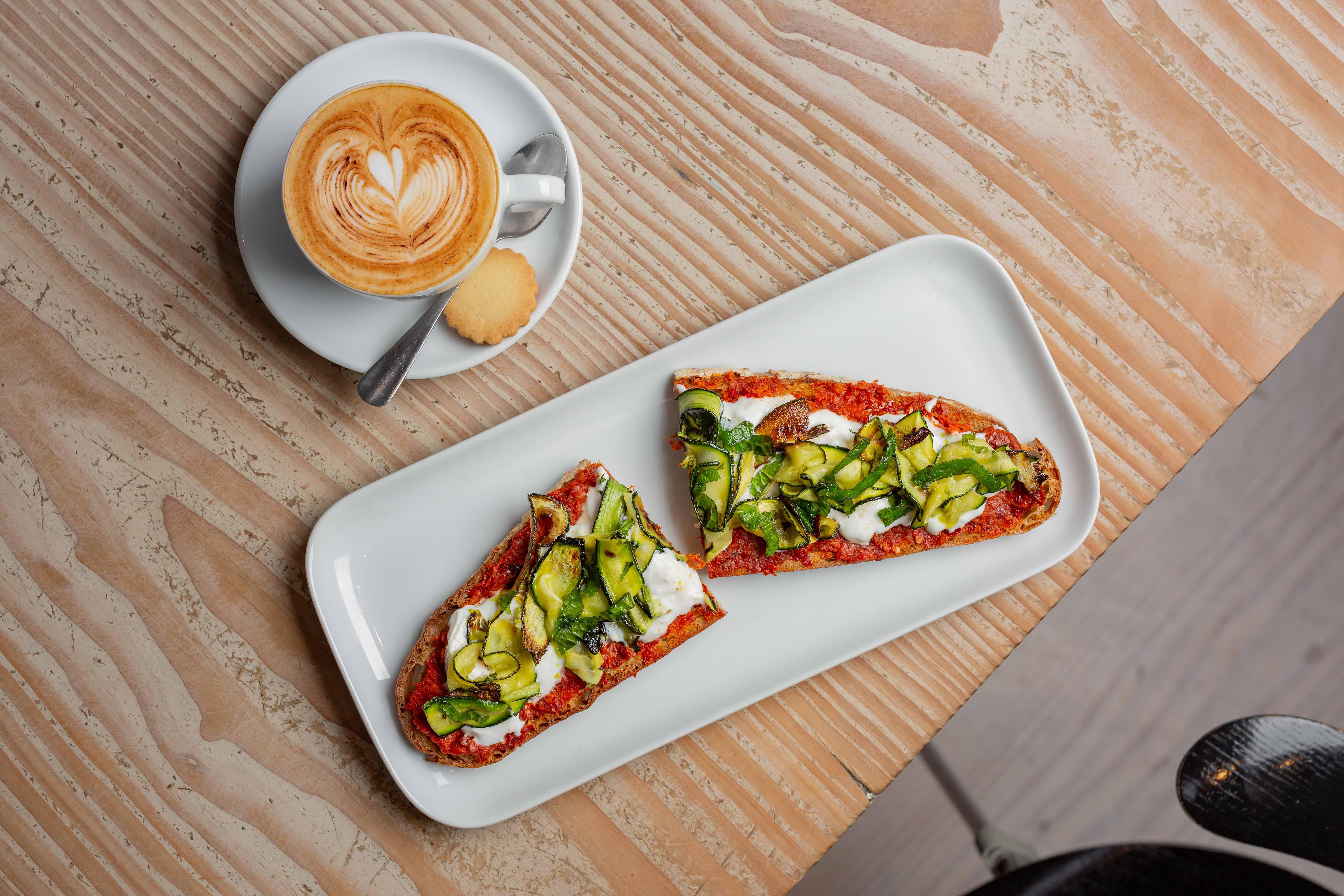 What: Poilâne has teamed up with five of London's top chefs to create special-edition tartines on their world-famous wheat sourdough bread. Poilâne is still known today as the epitome of artisanal craftsmanship in the bakery world; their nutritious 1.9kg loaves are handmade and baked using only natural fermentation techniques, contain no preservatives and can last up to a week.
Why: Leading chefs have designed seasonal tartines using Poilâne's signature loaf as the base of their creations. Chefs include: Jeremy Lee (Quo Vadis) with a tartine loaded with British roast beef with horseradish cream and fresh watercress, Robin Gill's (The Dairy) heaped spicy 'Nduja, creamy stracciatella, and crunchy grilled courgette ribbons, and Neil Rankin from Temper with a spicier tartine, teaming Cobble Lane Cured goat salami with creamy avocado, pico de gallo and pickled green chilli. Max Halley, the sandwich connoisseur of Max's Sandwich Shop, has created a French-style tartine with truffle honey, creamy mascarpone, 'Nduja, and crushed up crunchy hazelnuts, and Edson Diaz-Fuentes (Santo Remedio) has brought a Mexican twist to a British cheese on toast, called 'Molletes', with rich black beans, salsa and chihuahua cheese.
Where: 39 Cadogan Gardens, Chelsea, London SW3 2TB and 46 Elizabeth Street, Belgravia, London SW1W 9PA
4. For a New Menu: Sake no Hana 
What: Sake no Hana is celebrating the change of season with an Autumn Leaf installation using autumnal red, orange and yellow leaves that encase the floor to ceiling glass windows at the front of the restaurant on St James Street, in partnership with Belvedere vodka and Ruinart Champagne. Alongside the installation, Sake no Hana is offering a limited-edition Autumn Leaves menu utilising warming autumnal flavours and ingredients.
Why: Available until 24th November, dishes include kinoko misojitate, wild mushroom and chilli yuzu miso soup; shiitake mushrooms filled with homemade tofu and wasabi sauce; salmon kurumi miso yaki, pan fried Loch Duart salmon with walnuts and Kyoto miso; tori sumiyaki, chargrilled miso chicken with sesame chilli miso; and Gunma wagyu beef maki, asparagus, caramelised onion and kizami wasabi. The dessert, Autumn Leaf, is a hazelnut feuilletine and hazelnut chocolate parfait with chocolate and maple syrup soup and a mascarpone mousse.
Where: 23 St James's St, St. James's, London SW1A 1HA
5. For a Giveaway: Bea's of Bloomsbury
What: Bea's of Bloomsbury is celebrating its 10th anniversary with a brand-new flagship tearoom and cake shop in Russell Square and a refurbishment of its established tearooms in St. Paul's and Marylebone. And to celebrate the re-opening, 100 boxes of cupcakes will be given out at the Russell Square branch on Monday 29th October.
Why: The new flagship tearoom and cake shop in Russell Square now provides a showcase for the brand's chic new look and offers a dedicated room for the Bea's of Bloomsbury bespoke cake consultation service, a service that can be booked in advance to plan for wedding, birthday, and other special celebration cakes. And the refurbishment of the St. Paul's and Marylebone tearooms mirrors the contemporary feel of the flagship and offers the same dining, click and collect and loyalty scheme.
Where: 71-72 Russell Square, WC1B 5BA