From dim sum to £5 burgers – here's 5 things you need to eat in London this week. Happy days:
1. For a New Brunch Menu: Duddell's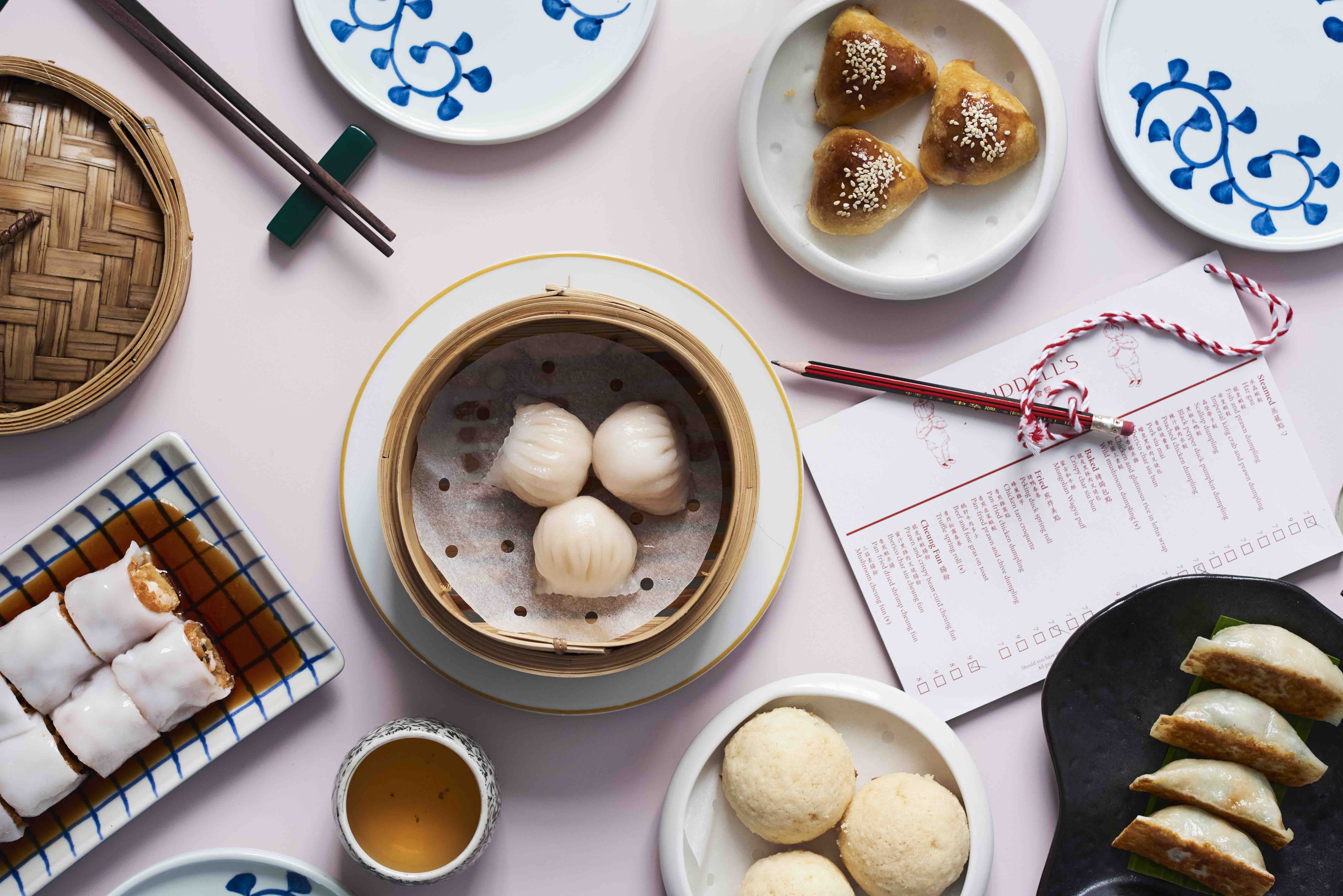 What: Available from Sunday (5thAugust), Duddell's are bringing one of Hong Kong's most iconic brunches to the capital with the launch of their new free-flowing monthly brunch, on the first Sunday of every month. Expect two hours of unlimited dim sum, authentic Cantonese dishes, and indulgent desserts alongside bottomless Champagne, cocktails, wine or beer.
Why: Going beyond most other bottomless brunches, fill up on as many dishes as your heart desires, either sticking to firm favourites or experimenting with new selections. The menu starts with a range of steamed or fried dim sum such as pork siu mai, edamame duck dumplings and morel spring rolls. This is followed by a wide variety of main courses that showcase refined Cantonese ingredients and cooking methods, including crispy Cointreau Berkshire pork, wok-fried chicken with cloud fungus and Chinese ginger, and pan-fried New Zealand beef with an aged mandarin sauce.
Where: St Thomas Street, Southwark, London SE1 9RY
Photo Credit: Izzy Croker
2. For a New Soft Launch Offer: The Belrose
What: Head to The Belrose from Wednesday (1st August) to enjoy 50% off food for their week-long soft launch until 7th August. The contemporary converted pub is offering an all-day menu of rustic Italian dishes with an impressive clay oven taking centre stage, serving up pizzas that showcase authentic ingredients and classic flavour combinations.
Why: The Belrose offers a varied selection of charcuterie and small plates, including ​burrata with blood orange, pink grapefruit, fennel and hazelnut, as well as a short selection of pastas and risottos, including a classic ​Cacio e Pepe and rich ​beef cheek lasagne​. ​Larger plates include ​rib-eye on the bone with charred lemon, with vegetarian options featuring chargrilled cauliflower with coriander yoghurt and chilli pangrattato. And for dessert, there's simple sorbets to the indulgent ​Nutella calzone with pistachio ice cream​.
Where: The Belrose, 94 Haverstock Hill, London NW3 2BD
3. For New Celebratory Dishes: The Modern Pantry
What: Anna Hansen's The Modern Pantry is celebrating its 10th birthday throughout August with a series of special collaborative dishes.
Why: Over the years, Anna has worked with many inspiring chefs in the industry both in training and collaboration. To celebrate the 10 years, Anna has invited these friends to collaborate on special dishes, which will be available throughout August, on the a la carte menu. Chefs include, amongst others, Shaun Searley of The Quality Chop House, Chantelle Nicholson of Tredwell's, Ravinder Bhogal of Jikoni, Gianni Vatteroni previously of Dehesa, drinks experts Alex Kammerling and Diego Baud and celebrated pastry chef Claire Clark.
Where: 47-48 St John's Square, Clerkenwell, London EC1V 4JJ
What: Just opened in the heart of leafy Belsize Park, Tish is a contemporary kosher restaurant and bar offering an all-day menu of European cuisine, featuring Jewish heritage family favourites.
Why: Dishes from the lunch and dinner menu include Tish Hungarian bean soup; chicken soup with kneidlach; dry-aged rib eye steak with truffle chips and field mushrooms; and Tish chicken schnitzel with roasted fingerling potatoes, peppers and caper berries. The menu also features a wide selection of fresh salads and generous sandwiches, with desserts including Bramley apple strudel with apple sorbet, and chocolate and passion fruit fondant with a bitter chocolate sorbet.
Where: 196 Haverstock Hill, London NW3 2AG
5. For a New Foodie Deal: Patty and Bun
What: Forget the summer salads, head on over to Patty & Bun at the former Television Centre to find the best deal in town. Exclusive to the White City joint, the team at Patty & Bun have launched the £5 Triple Threat deal: any one of their infamous burgers for £5, 1/2 litre beers for a fiver, and you guessed it, Mojitos for £5.
Why: Patty favourites include the 'Ari Gold' Cheeseburger – beef patty, cheese and all the trimmings, coated with the smokey P&B Mayo and sandwiched together between brioche; or the 'Jose Jose' Chilli Burger – beef patty, cheese, chilli sobrassada relish, pickled onions, coated with the smokey P&B Mayo and sandwiched together between brioche. Burgers can be washed down with either Budvar Unfiltered or Big Hug Hibernation IPA. Or, if beer isn't your thing, a classic Mojito with dark rum, fresh mint, lime and sugar.
Where: Unit 8, 2, Television Centre, Wood Ln, White City, London W12 7FR