Hungry? Us too. From Sri Lankan-style picnics to the rise of fermented foods – here's what you need to be eating in London this week. When it comes to new menus and openings, we've got your back. It's time to dine:
1. For a New Food Offer: Mac and Wild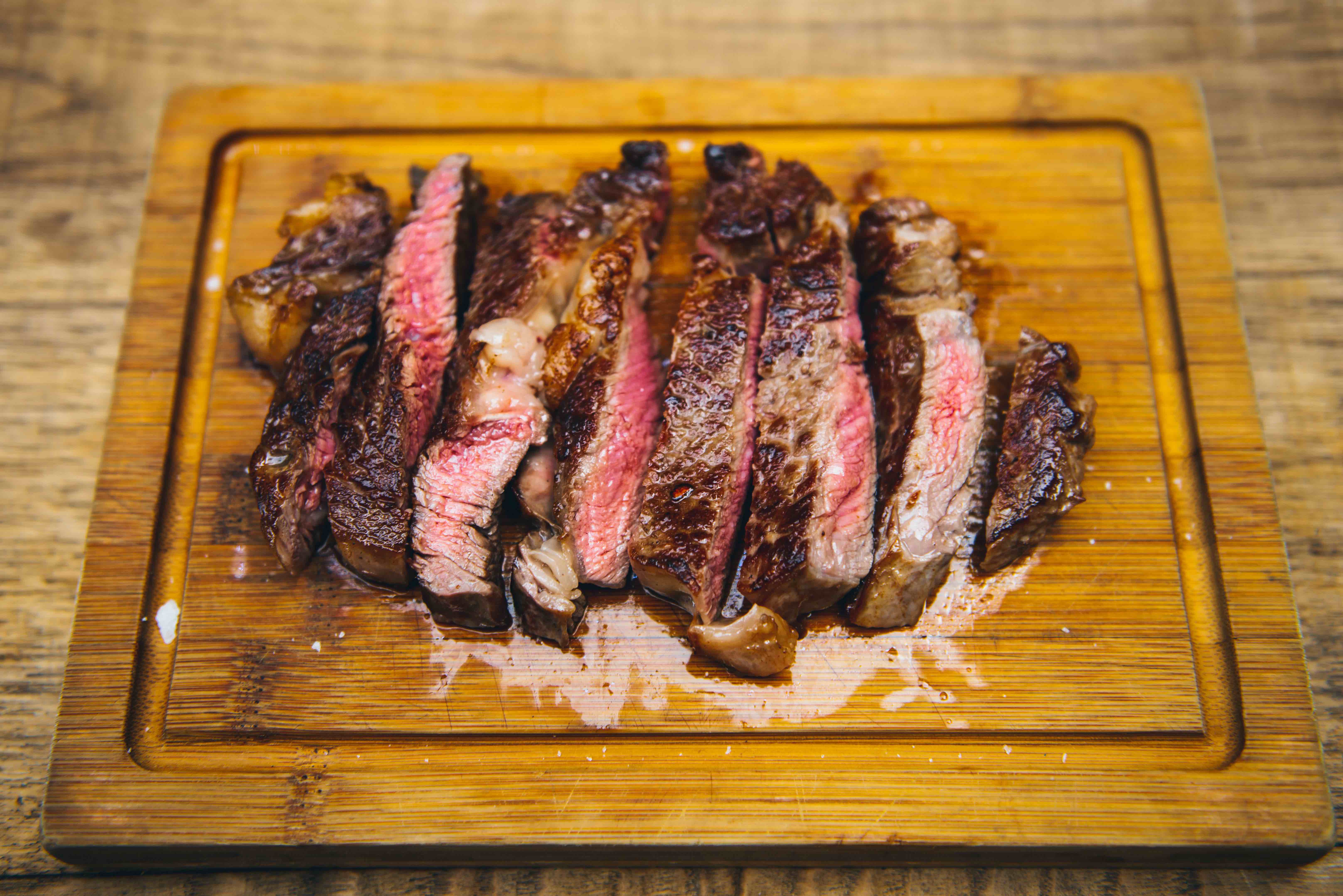 What: 'Meaty Mondays' has officially landed at Mac and Wild. Grab 50% off their finest Butcher's Cuts for lunch and dinner, every Monday until the end of September.

Why: Fresh from the Highlands, all of Mac & Wild's meat is sustainably sourced. Cuts on offer include venison chateaubriand and ribeye steaks – and for a true Highland-filled hurrah, add a side of dirty buttery mash or haggis mac and cheese. Wash it all down with a Forth Bridge Cocktail (an Irn Bru Sours) or one of Mac and Wild's speciality cocktails, to really rid those Monday blues.
Where: Locations here
What: Located next to Liverpool Street Station, Rake's is a new day-to-night eating and drinking spot featuring a lounge area, private dining room and a pergola adorned main space. Open 7 days a week, Rake's offers simple and comforting food alongside coffee and a specially crafted cocktail menu of modern and classic concoctions.
Why: Takeaway breakfasts are available alongside freshly brewed coffee. Breakfast and brunch favourites from the menu include the Rake's Benedict – a combination of cured ham, avocado Hollandaise and poached Burford Brown eggs, and the walnut waffle served with lemon crème fraiche, berry compote and rose honey syrup. And for lunch and dinner there's sharing plates and larger dishes like corn fed chicken and chorizo croquettes, and Sriracha sesame cauliflower wings with cashew sauce.
Where: 40 Liverpool Street, London EC2M 7QN
3. For a New Grab and Go Option: Hoppers
What: Supermarket meal deals ain't got nothing on Hoppers' new Grab and Go lunchbox (available to take away from Hoppers Soho). Drink, main dish and a side for £12.50? Yes please.
Why: With either lamb kottu and tamarind wings, or vegetable kottu and paneer chukka, both coming with a drink, the lunchbox is available to order online and then to be picked up from the Soho site. With summer round the corner, the Grab and Go box is the perfect way to pimp up your picnic, Sri Lankan-style.
Where: Order online
4. For a New Partnership: SoBe x London Fields Brewery
What: SoBe has launched its latest food concept into London Fields Brewery for six weeks only. An abbreviation of South Beach, SoBe was created by long-term patty addicts and old school friends, Tom and Alex. Inspired by "business" trips to Miami, their latest food concept of sliders pairs perfectly with London Fields Brewery's beers – making for a mouth-watering partnership.
Why: Try their range of three sliders like the The Fidy-Fidy: 50% beef and 50% smoked bacon – perfect with London Fields Brewery's Broadway Boss – incredibly refreshing with just the right touch of crisp hops to balance the richness of the burger; The Key Lime Clucker: marinated buttermilk fried chicken – perfect with London Fields Brewery's Brewery's 3WM, its hoppiness and spiciness highlights the fruity complexity of the Clucker. Finally, Moe Joe's: aged beef patty and American cheese – ideal with London Fields Brewery's Hackney Hopster – the bitterness and carbonation cuts through the richness of the burger and let the flavours settle on the tongue.
Where: 365-366 Warburton St, London E8 3RR
5. For a New Site: High Mood Food
What: High Mood Food is a new health food brand with a focus on gut health. Their veg-centric menus are fresh and seasonal, and enhanced with the complex flavours and beneficial live bacteria of fermented foods. Following the successful opening of their Duke Street café in Marylebone, High Mood Food have opened their second site within The Kitchens, Old Spitalfields Market.
Why: Their summer menu, designed by executive chef and Masterchef Professionals contestant Joey O'Hare, is vibrant and includes three bespoke veg-led High Bowls like the tempeh, pea basil cake and roasted broccoli, with green vegan kimchi, tamari-maple seeds and miso-tahini dressing. Smaller dishes include their signature 'biotic egg pot' with curried coleslaw kraut and white miso mayo.
Where: 16 Horner Square, London E1 6EW