From a new permanent site to a purse friendly lunchtime deal – here's the best things you need to try in London this week. Eat up:
1. For a New Restaurant Opening: Sargeant's Mess
What: Recently opened, Sargeant's Mess is the new all-day restaurant, bar and deli from renowned chef Mark Sergeant. Set within the Tower of London environs, ​Sargeant's Mess boasts spectacular views of the Thames and Tower Bridge – and serves a menu of seasonal modern British dishes that reflect the heritage of this historic London landmark.
Why: Breakfast features ​Cumberland sausage bun with caramelised onions as well as smoked haddock kedgeree cake with poached egg. At lunch and dinner, enjoy the likes of Atlantic cod with dripping chips, mushy peas and tartare sauce, and steamed suet pudding of the day with mash, mushy peas and gravy. The adjoining cafe-deli makes office lunch options more interesting with takeaway grab-and-go bites including filling sandwiches featuring ​smoked ham hock, maple syrup, cheese and English mustard toastie, and ​roast rib of beef with watercress, wood-fired peppers, pink pickled onions and horseradish mayonnaise on buttermilk bloomer​. And vegan salads are also available.
Where: Sargeant's Mess, ​Tower of London, The Wharf, St Katharine's & Wapping, London EC3N 4AB
What: Gelupo has introduced a collection of floral-inspired flavours running until to the end of May. Inspired by the scents of the season, Gelupo has found its favourite florals and put a spin on the well-loved classics to create a series of quirky flavours.
Why: The spring menu features ten flavours that include a delicately sweet ​custard, lemon cake and hibiscus ​– a creamy custard base with a rich dense lemon cake infused with hibiscus syrup; ricotta and lavenders stracciatella gelato; strawberry and rose pepper, with crushed strawberries running through it alongside crushed peppercorns; and for those wanting something a little bit more adventurous, a rich and earthy chocolate, tomato and basil sorbet.
Where: 7 Archer Street, off Rupert Street, London W1D 7AU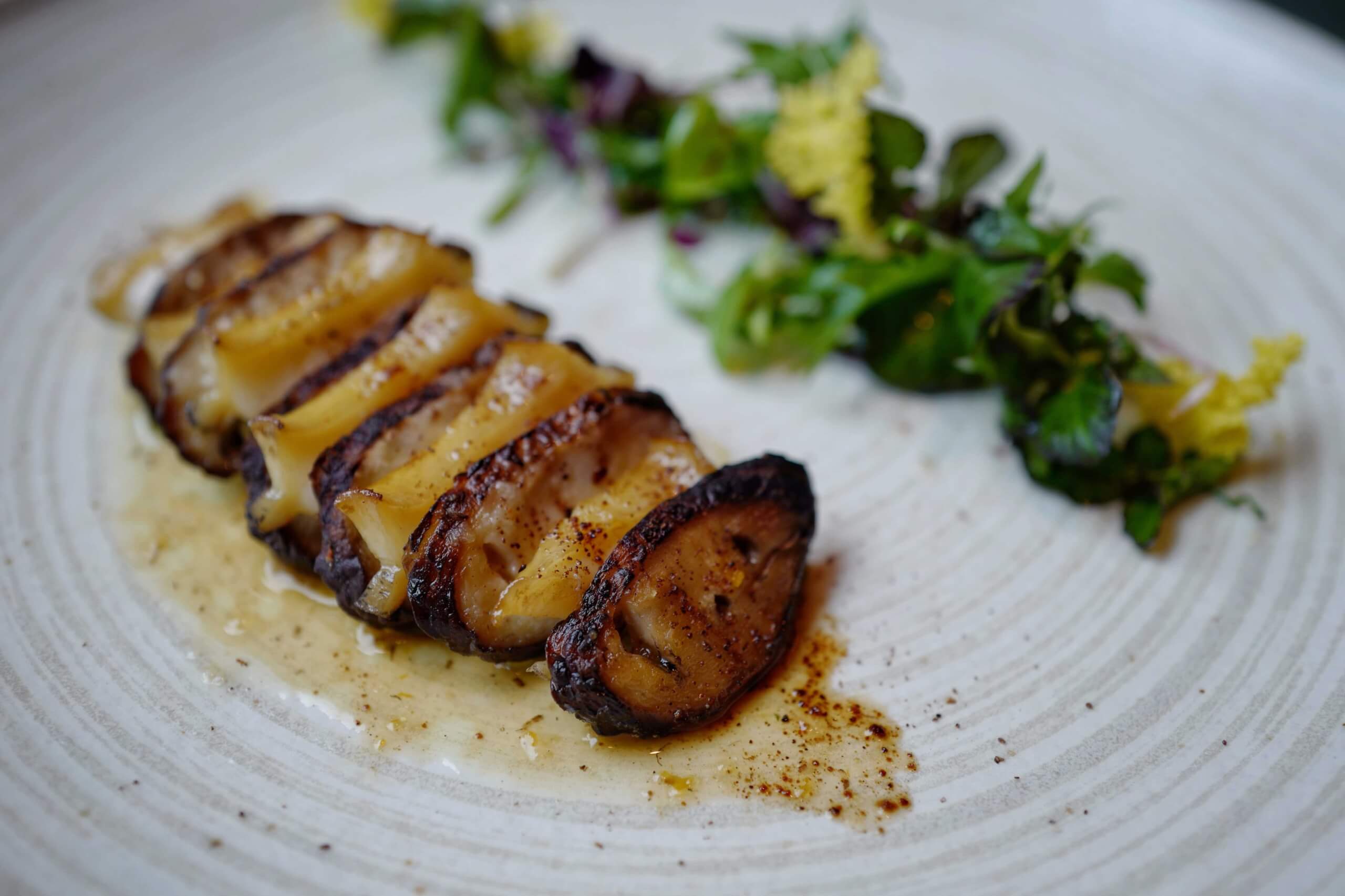 What: Zuma in Knightsbridge has introduced a range of brand new seafood dishes to their A La Carte Menu. Head Chef, Marco Calenzo and team worked with creator and co-founder, Rainer Becker, to create exciting and tasty plates that are inspired by the sea and the flavours of Japan.
Why: Using only the freshest of fish, the new dishes combine interesting seasonal ingredients that are integral to the essence of Zuma. The restaurant has introduced a dish containing abalone, awabi to shiitake no nikomiyaki, which embodies the special nature of the fish and adds earthy and rich flavours with mushroom and truffle ponzu. Another dish, the ise ebi no salada yuzu fumi, is a lobster salad with spring vegetables, yuzu and matcha tea dressing. And a new seasonal dessert has been added to the menu, ichigo to rubabu no taruto nigori-sake aisu, a floral rhubarb and sweet strawberry tart.
Where: 5 Raphael St, Knightsbridge, LondonSW7 1DL
4. For a New Permanent Site: Alpes
What: Street food favourites Raclette Brothers have officially open their first permanent site at Pop brixton. With thought behind each and every ingredient, co-founders Steve and Jamie have created a menu that pays homage to British and European suppliers combined, showcasing traditional dishes from the alpine region as well as some creative twists on the classics.
Why: Alpes is the first restaurant in London to serve raclette on a traditional machine with the front of house team scraping melted cheese at the table in front of customers. Fondues are made to share with a choice of traditional, blue cheese and British variations, and side dishes with unlimited refills of roast potatoes, fries, salad, pickles and baguette. The rest of the menu features bar snacks and small plates alongside carefully selected charcuterie and cheese from an exclusive list of producers from the UK and across Europe.
Where: Pop Brixton, 49 Brixton Station Road, London SW9 8PQ
5. For a New Lunch Deal: Jidori
What: For the month of May, Jidori in Covent Garden are dishing up £6 lunch bowls inspired by 'Donburi', or one-bowl meals, which are a staple in Japan and the perfect choice for a quick and easy lunch. The choice of rice bowls encompasses a range of Jidori's best-loved dishes, including their famous yakitori and chicken katsu curry.
Why: The rice bowls include: Yakitori-don, a choice of two of Jidori's signature yakitori, rice, onsen egg, spinach and nori; Nasu-dengaku don – coal-baked aubergine with miso glaze, rice and spinach; and Salmon Sashimi-don – Loch Duart sushi-grade salmon, egg yolk, daikon, pickled ginger and wasabi. Other dishes includes Chicken Katsu Curry – panko-crumbed chicken thigh, curry sauce, shredded cabbage and rice, and Gyu-nikomi don – soy braised beef cheeks, egg yolk and kirashi mustard.
Where: 15 Catherine Street, LondonWC2B 5JZ