Another week, another chance to get your hands on some incredible food. We love eating out in London – we can't deny it. From ramen to gourmet kebabs, we've found the best things to eat in the city this week. Happy munching, London:
What: Specialising in authentic Tonkotsu ramen, Kanada-Ya has recently expanded its menu at their new Haymarket branch, launching 3 spectacular new ramen dishes. Following a high demand since their arrival in London during 2014, the noodle kings know a thing or two about making stand out Japanese cuisine.
Why: The new dishes include; a Vegetarian Ramen – Porcini-soya milk broth, secret sauce, asparagus and avocado sashimi, there's also Truffle Ramen made from 18 hour pork bone broth, chashu pork collar, spring onion and porcini truffle paste. Lastly, there's the Chicken Paitan, a comforting winter warmer containing corn fed chicken bone broth, secret sauce, chashu pork collar, shredded leek. All noodles are made on site with a special machine, imported from Japan, that uses a very specific brand of flour, producing a a bouncy, firm noodle capable of standing up to the rich broth.
Where: Kanada-Ya, 3 Panton Street, London, SW1Y 4DL
2. For a New Take-Out Spot: Barbecoa
What: For five years it's been a favourite destination for diners from all over the world – or just around the corner, and now Barbecoa is offering some of its trademark delicious food to take away from its Watling Street location just opposite St Paul's Cathedral.
Why: Breakfasts are available from 7am and include fruit salad pots, protein balls and almond milk bircher muesli for the health-conscious post-gym brigade.  For anyone needing a more substantial start to their day, there's also the molasses-cured BLT bap or a Catherine Wheel sausage and bacon bap.  Lunches are always going to be special from Barbecoa with its unique grills, smoke and carefully selected meats -the lunchbox is filled with whatever meat they've been smoking overnight and is served with BBQ beans, seven-veg slaw and pickles.
Where: 20 New Change Passage, City of London, London EC4M 9AG
What: Kebabs have been branded with a bad rep. You'll only eat them after a boozy night out, or heaven forbid someone in the office orders a donna kebab for lunch on a Friday. But, new kebab chifafa is here to change that problem with their new range of healthy and 'posh' kebabs made fresh to order at their new digs in Clerkenwell.
Why: There's no deep-frying, there's no chips and there's no slightly warm garlic sauce. At Chifafa it's all about proper kebabs, being doing properly. They use meat that is ethically raised, 100% traceable and cooked over charcoal. Try the chicken kebab served with crumbled feta, cucumber and sumac salad and fresh mint tahini yoghurt, or the slow-cooked lamb kebab with amba, fresh herbs, feta, red cabbage slaw. There's also rice and salad boxes up for grabs as well as a few sides – hummus served with warm bread? Go on, then.
Where: 45-47 Clerkenwell Rd, London EC1M 5RS
4. For a New Lunch Menu: Ember Yard
What: Starting this Saturday (30th) and running throughout February, Soho favourite Ember Yard will be serving a special set lunch menu centered around the much loved Catalan delicacy of calcots (also known as a spring onion).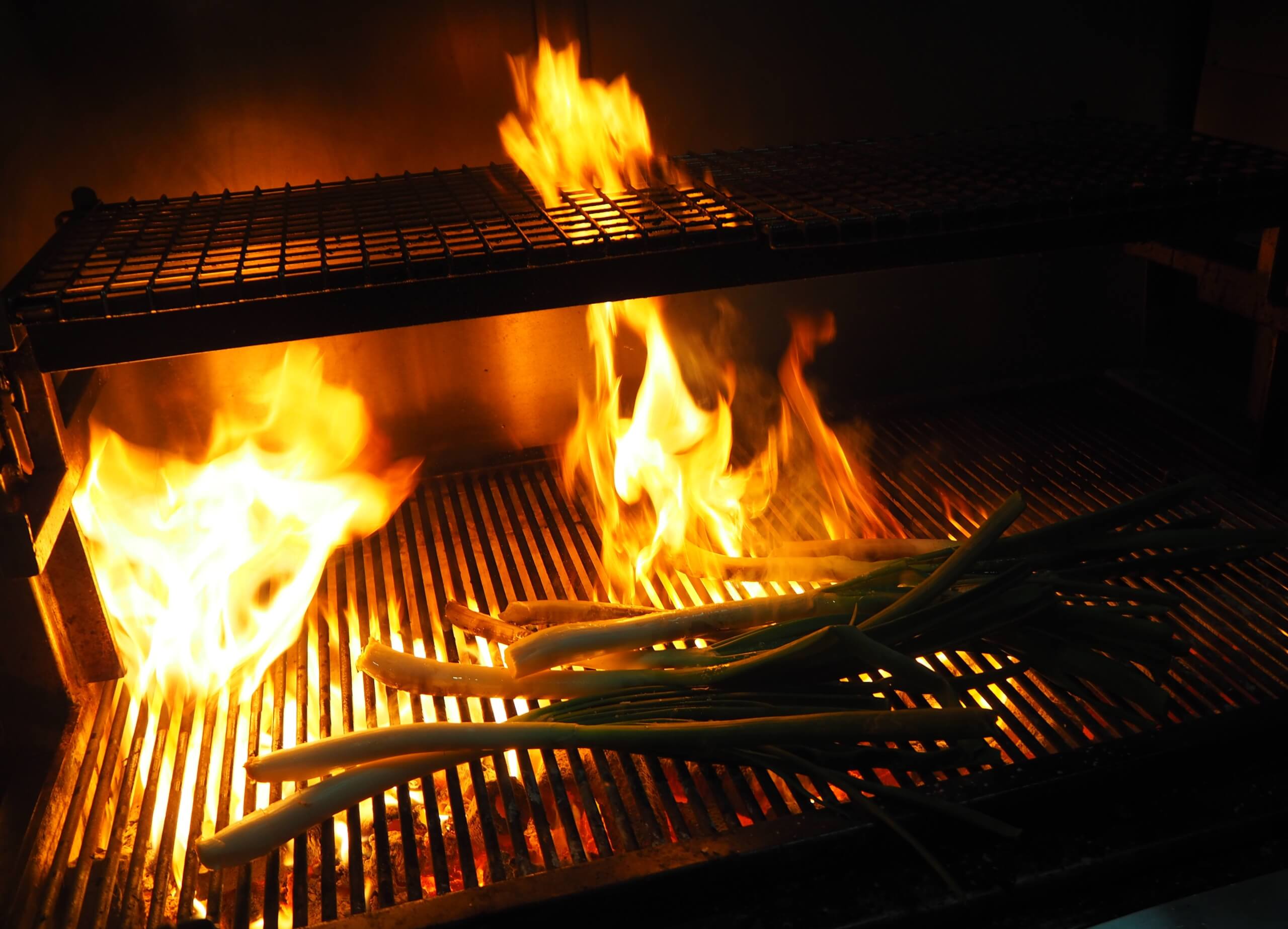 Why: Highlights from the menu include steamed and chargrilled calcots with crispy duck egg yolk, smoked piquillo and spiced habas fritas, milk-braised lamb shoulder with buttifara, Arrocina beans and parsley aioli and chargrilled blood orange carpaccio with Seville orange sorbet and basil. Available on Saturday lunch and Sunday all day, the menu will change weekly and will be served alongside paired wines.
Where: 60 Berwick Street, London W1F 8SU
What: 
Farmdrop is an online marketplace that lets you buy the freshest food from the best local producers. The online shop is home to over 70 farmers and food makers, all selling homegrown and seasonal produce. Farm drop have recently launched their juicing bundles, to give your body and soul all the nutrition this January.
Why: There's three packages to choose from; The Super Green Bundle stuffed with kale, broccoli and hardy fruits, you'll feel the epitome of health just looking at this dark and luscious green juice. Soak up the sunshine and be ready for those crisp, January mornings with the Sunshine Juicing Bundle. Packed with vitamins from mango, oranges, lemons and beetroot, chop them up and blend with the lemon juice, and enjoy. Lastly, there's the Seasonal Juicing Bundle, full of anti- oxidants, this is another perfect juice if you're on a health drive or recuperating after a heavy weekend. A sprig of mint, a kick of ginger, the sweetness of apples, just chuck everything into a blender and you're good to go. Simple.