Wow. Wow. Wow. This week in London is going to be a cracker. Why? Well, Cocette are flogging discounted chicken dishes to celebrate their new opening, Carousel are welcoming a hot shot Sri Lankan chef into their kitchen and The Wellesley Knightsbridge have just launched a new afternoon tea. Wear your stretchy pants, it's time to eat:
1. For a New Opening: Petersham Nurseries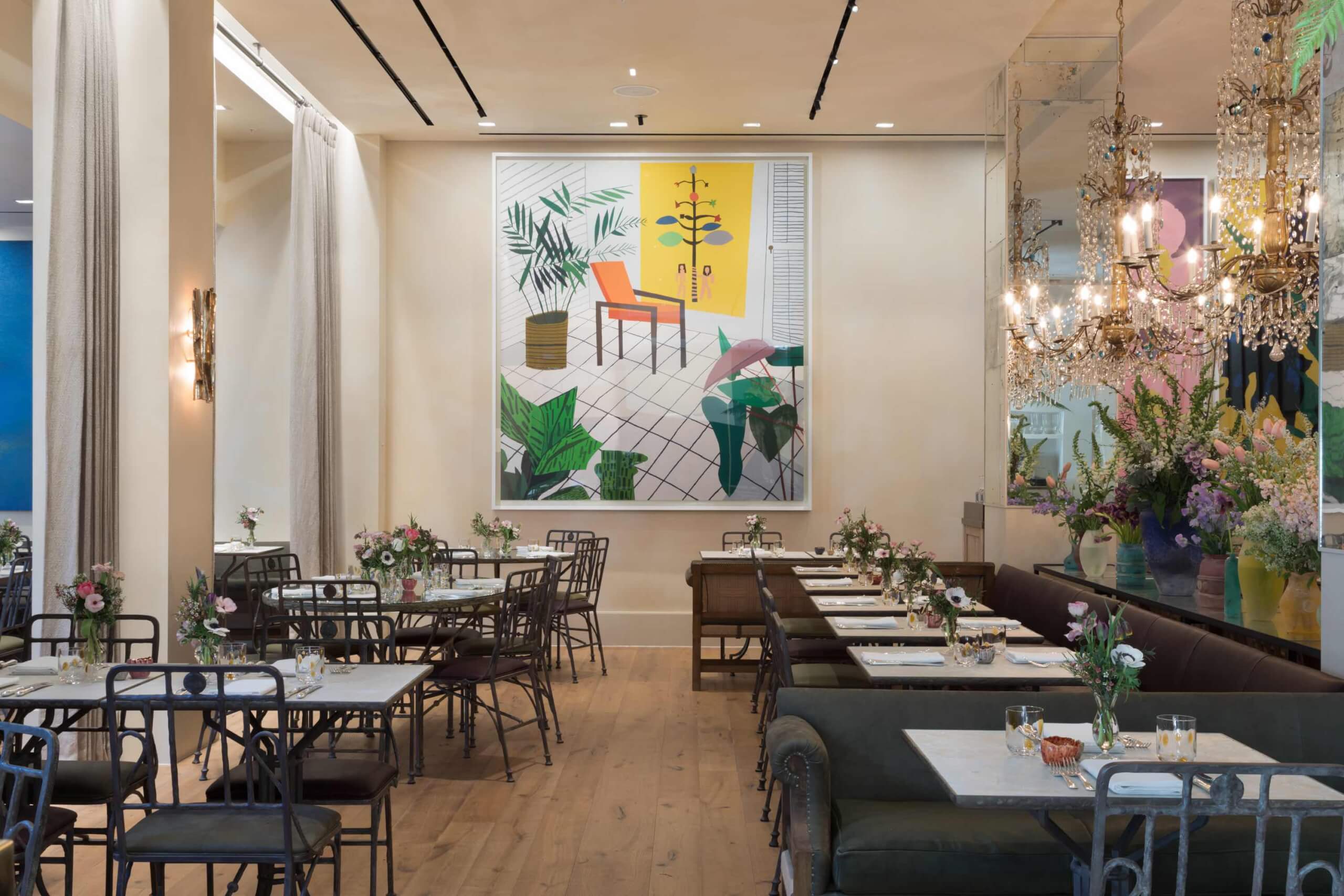 What: Petersham Nurseries in Covent Garden have recently opened its two restaurants, bar and courtyard. The addition of The Petersham, La Goccia, and Floral Court complement the existing homewares shop, delicatessen, wine cellar and florist.
Why: The Petersham, an oasis of calm away from the hustle and bustle of the city, is an elegant and refined à la carte restaurant serving lunch and dinner, with pre and post theatre menus. Enjoy seasonal Bellinis with appetisers, handmade pasta and gnocchi, day boat fish from Cornwall, and organic meat from Haye Farm. Next up: La Goccia is a vibrant, accessible, all-day restaurant with an open kitchen, wood fired oven, large grill and dining bar. Expect pizzette, fritti and dishes inspired by the garden such as spring panzanella, and fresh pasta made daily.
Where: 27-31 King St, London WC2E 8JB
What: Cocotte are opening a third outpost in Hoxton Square on Monday (23rd April), and they're launching with a new foodie offer. Inspired by French farm-to-table eating and some of Paris' best gems, make sure you download a voucher via the Cocotte website to claim 50% off your food bill from 23rd April to 5th May.
Why: Feast on free-range chickens which are marinated for 24 hours in Cocotte's secret recipe of herbs and spices. As well as the core offering (whole chicken, half or quarter), tuck into a variety of fresh salads and sides, and choose from seven homemade sauces, each created to marry perfectly with the restaurant's signature rotisserie chicken.
Where: 8 Hoxton Square, London N1 6NU
3. For a New Afternoon Tea: The Wellesley Knightsbridge 
What: The Wellesley Knightsbridge has launched a tea-themed afternoon tea to honour its extensive menu of bespoke tea blends. The hotel's in-house tea sommelier, Leo Mattera, has teamed up with the pastry chef, Manuele Schiavowe, to create the Pa-tea-sserie at The Wellesley afternoon tea, which features an array of intricate pastries flavoured with some of The Wellesley's most unique tea blends.
Why: The afternoon tea features a tartlet filled with diced apple and passionfruit jam, topped with a chocolate disk and covered in a ganache dome which is infused with the Churchill Blend adding a subtle aftertaste of amaretto. There's also a crème patisserie-filled vanilla savarin enriched with a homemade syrup infused with Organic Chamomile Flowers tea, and a pistachio and mango Swiss roll covered with Italian meringue and garnished with white chocolate uses the tropical hints of Midsummer Mango blend to enrich the flavour.
Where: 11 Knightsbridge, Belgravia, London SW1X 7LY
4. For a New Sunday Roast: Londrino
What: Spring at Londrino brings with it the freshest fish and shellfish from around the UK, Sunday roasts with suckling pig and all the usual (Portuguese) trimmings, plus a new happy hour offering in the Wine Bar.
Why: On Sundays, the team are now serving a Portuguese take on a classic Sunday roast, with a roasted suckling pig served with typically Portuguese trimmings; crisps, salad with orange and offal rice, and a dessert for afters. From Tuesday to Saturday 5-7pm Londrino's no-reservations Wine Bar is offering a rotating list of £5 wines by the glass. Small bites such as regal oysters with samphire vinaigrette, shellfish crisps and beef empadas are available, as well as plates like crab tarts with brown butter solids and a choice of rare and often overlooked Portuguese cheeses and cured meats.
Where: 36 Snowsfields, Southwark, London SE1 3SU
5. For a New Residency: Carousel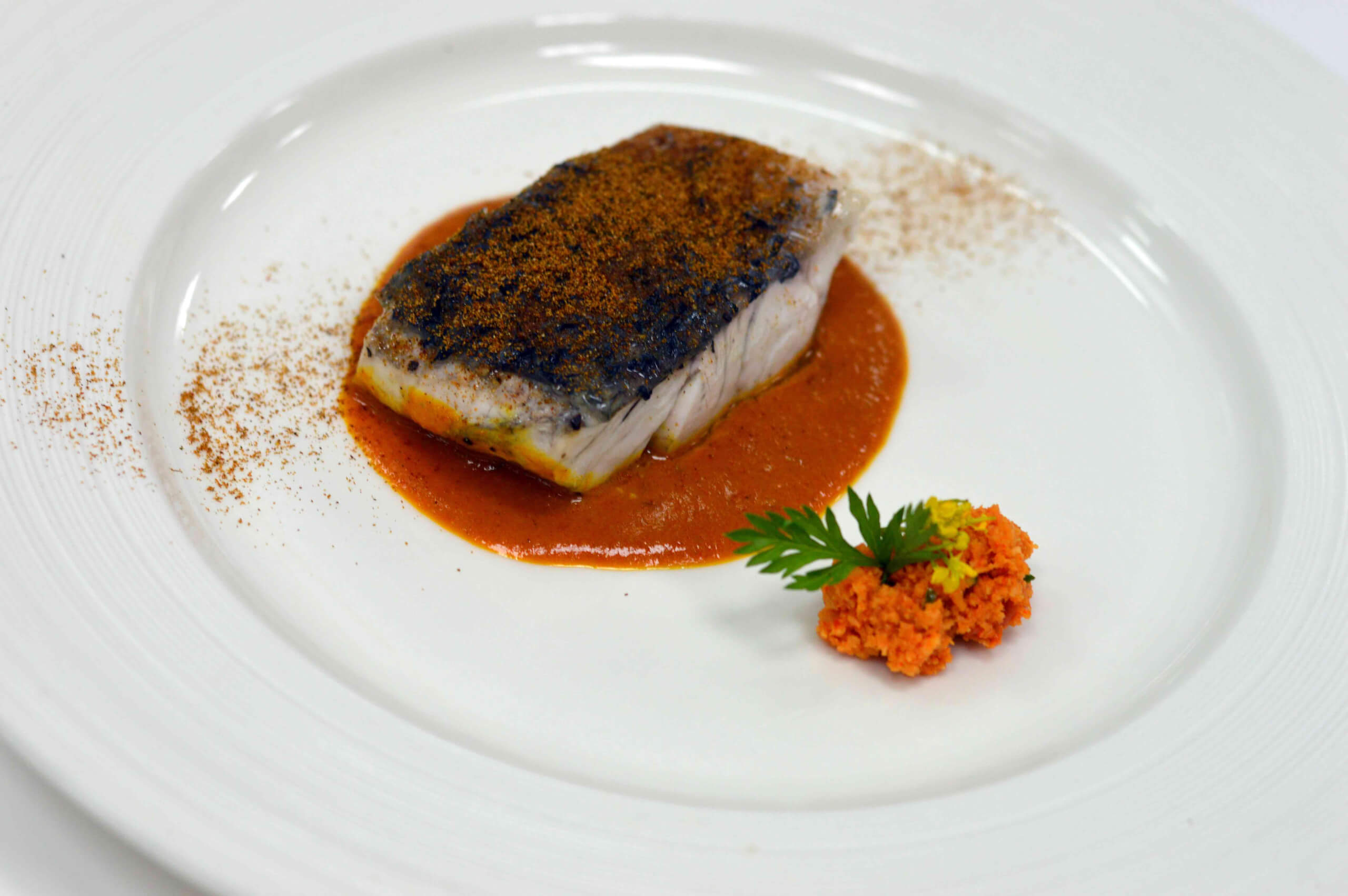 What: Chef Susantha Medegedara leaves the kitchen at Cape Weligama in Sri Lanka to take the reins at Marylebone's Carousel restaurant from 23rd April – 6th May. Expect a menu of exotic ingredients, tropical flavours and fresh herbs to celebrate the very best produce from Sri Lanka; looking far beyond the much-loved staples of dhal, thambili and hoppers.
Why: The specially-designed menu adds a modern twist to traditional Sri Lankan flavours, with highlights from the menu including: devilled chicken served with banana peppers and cooling curd; curried salt-baked beetroot with kale mallum and chili snow; tender okra coated in crispy crushed papadam; flamed kiri hodi langoustines with Ceylon arrack-infused lobster foam; and spiced rampe snapper, slow-cooked in a fragrant turmeric-pandan broth.
Where: 71 Blandford St, Marylebone, London W1U 8AB
One for luck… 
What: Served from a fully equipped glossy mobile kitchen in a sleek truck, Schmaltz have expanded their meaty offering with tasty hot plates, crunchy protein salads and big bold soups – all made with a quirky Schmaltz spin.
Why: The hearty hot plates that feature on the menu have been carefully chosen for the Schmaltz Makeovers Menu with personal twists on revisiting those classic nostalgic dishes. The menu features yellow chicken curry with spiced squash, a not-so-humble chicken leek and mushroom pie, a chilli chicken with green beans and coconut rice, a famous French dish, Coq Au Vin, an old school schnitzel breast and slaw, and confit chicken with fancy mash.
Where: Schmaltz Truck, Pitch​ ​4, Broadgate Circle,​ London EC2M 2QS