Your time is precious. And so are milk and cookies. Life's too short to eat at the same place twice. Here's 5 new pop-ups, residencies and menus you need to try in London this week. Happy exploring, pals:
1. For a New Pop-Up: Maize Blaze x Pitfield Café
What: KERB favourite, Maize Blaze will be popping-up at Pitfield Café, bringing their epic Colombian cuisine and Latin-inspired cocktails to the heart of Shoreditch. The iconic café, owned by renowned interior designer Shaun Clarkson, will be injecting a little Andean spirit into their new home, with the team serving their tasty munch until  26th November, every fortnight (Friday and Saturday evenings only from 6pm-10pm).
Why: Bogotá-inspired treats such as pataconés –  homemade plantain crisps steeped in Colombian salsa, and arepas – patties made of ground maize dough, will be topped with slow-cooked red beans, chorizo, guacamole or marinated pulled chicken. Sharing platters will include the Banging Bandeja – pulled chicken served with paprika chorizo, soft curd cheese, plantain crisps, cheese corn breads, guacamole, citrus sour cream and fresh salsa, and the Vegans Don't Cry, a generous portion of sautéed paprika potatoes and arepa corn breads, loaded with slow-cooked black beans, red onion chutney, green plantain crisps, zesty guacamole and Colombian salsa.
Where: 31 – 35 Pitfield Street, London N1 6HB
2. For a New Pop-Up: Blondies Kitchen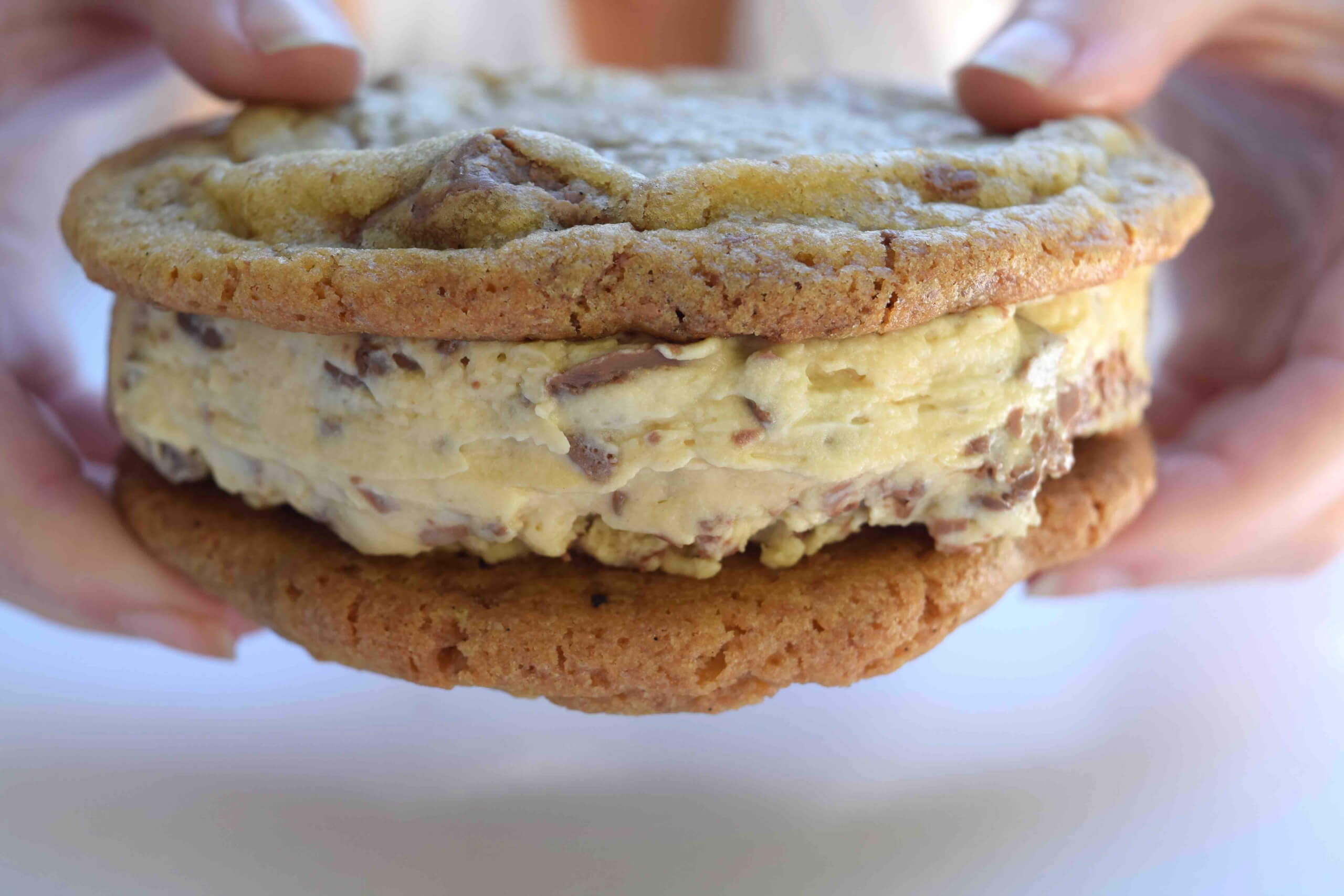 What: Launching today (17th October), Blondies Kitchen are bringing the first London milk and cookie bar to Old Street station. Taking inspiration from the milk and cookie bars in New York, Blondies Milk and Cookie Bar will be in town for just two weeks. Known for their freshly-baked cookies with just the right amount of chew, crunch and ooze, Londoners can make a pit stop between 7am-7pm Monday to Saturday to grab em' while they're hot.
Why: There are five flavours of cookie and three types of milk to choose from; pair the classic milk choc chip cookie with the jazzed-up Coco Pops cereal milk, or combine the Oreo Stuffed Nutella with a cup of whole milk for the perfect creamy balance. For those looking to take things to the next level (and let's face it, who isn't?), then opt for any two cookies of your choice sandwiched with an outrageous Crunchie chocolate honeycomb mousse. Gluten-free and lactose-free diets are also catered for with the Gluten Who? peanut butter oats cookie and Rude Health almond milk. News flash: they're also selling Kinder cookies as a special on Thursdays, Fridays and Saturdays.
Where: Find the stall at Old Street tube station, opposite the ticket barriers 
3. For a New Lunchtime Menu: The Frog E1 
What: Located in Ely's Yard, Spitalfields, Adam Handling's debut solo restaurant, The Frog E1 offers a relaxed environment in the heart of East London. And if you're bored of your usual sub-standard lunch offering, Adam has created a set 3-course menu which will is now available weekday lunchtimes for £35pp.
Why: The menu will include some of Adam's greatest hits from his a la carte menu such as his uber-delicious mac n' cheese – The Frog way. Kick off with either the celeriac with truffle, dates and lime; Pork, pineapple and cheese, or the mackerel served alongside apple, cucumber and jalapeño. Mains include the legendary mac n' cheese, as well as lamb with crispy potatoes, sour cream and garlic, and hake topped with clam chowder and champ. Desserts do not disappoint – yuzu with white chocolate, raspberry and peanut, and the well-loved chocolate 'tiramisu'.
Where: 2 Ely's Yard, Old Truman Brewery, Hanbury Street, London E1 6QR
4. For a New Winter Line-Up: Hawker House and Dinerama 
What: Street Feast's two street food arenas have received a makeover, just in time for the winter season. No huddling around electric heaters and sheltering under blankets; if you're feeling the chill, just head inside for toasty warm, drizzle-free vibes. Hawker House and Dinerama have both reopened with brand new bars and traders (all undercover and heated), with enough food, booze and winter grooves to last an ice age.
Why: At Hawker House, the new food line-up features HotBox's sticky, eight-hour-smoked pork ribs, White Men Can't Jerk's award-winning WMCJ signature jerk chicken, and Up In My Grill's bavette steak cooked over coals with chimichurri and oregano fries. Dinerama's street food stars are joined by newcomer Farang and their winter warmers. Try the bang tam beef jerky or the hot, smoky gai yang barbecue chicken curry. We've tried the curry, and we can confirm it will knock your ruddy socks off. It's all change upstairs with an alpine lodge, crystal cocktail lounge and wonderful undercover wine garden.
Where: Street Feast is currently operating two sites in Shoreditch and Canada Water. Visit the website for more details.
Photo Credit: Johnny S photography
5. For a New Residency: Goat House x Viet Grill
What: Taking up residency at Viet Grill in Shoreditch this Wednesday (19th) is Goat House, a month long pop-up whose menu has been crafted around an increasingly popular ingredient, goat.  The theme takes its inspiration from rural feasting traditions, representing the authentic and goat dishes commonly found in cities and villages throughout Vietnam.
Why: The feast-style menu mimics the goat steamboat houses found in Vietnam where family and friends gather around the table to rejoice in these deliciously prepared dishes. The menu is priced at £30 per head and starts with a citrus cured goat salad, followed quickly by a warming goat curry, and Josper oven BBQ goat chops which land before the arrival of the centerpiece – the Vietnamese goat Steamboat. A simmering pot of broth, infused with spices, while hunks of slow-cooked goat will be placed on a burner in the centre of each table. Authentic ingredients and condiments will be provided to transform this into a satisfying umami-laiden delight.
Where: 58 Kingsland Rd, London E2 8DP
One for luck…
6. For a New October Special: Randall and Aubin 
What: Oysters are at their best in autumn, so Randall & Aubin are celebrating the season's harvest by serving a lot of oysters, made specially by Chef Ed Baines. All of the oyster specials will be available Monday to Saturday 3pm-5:30pm and all day on Sundays.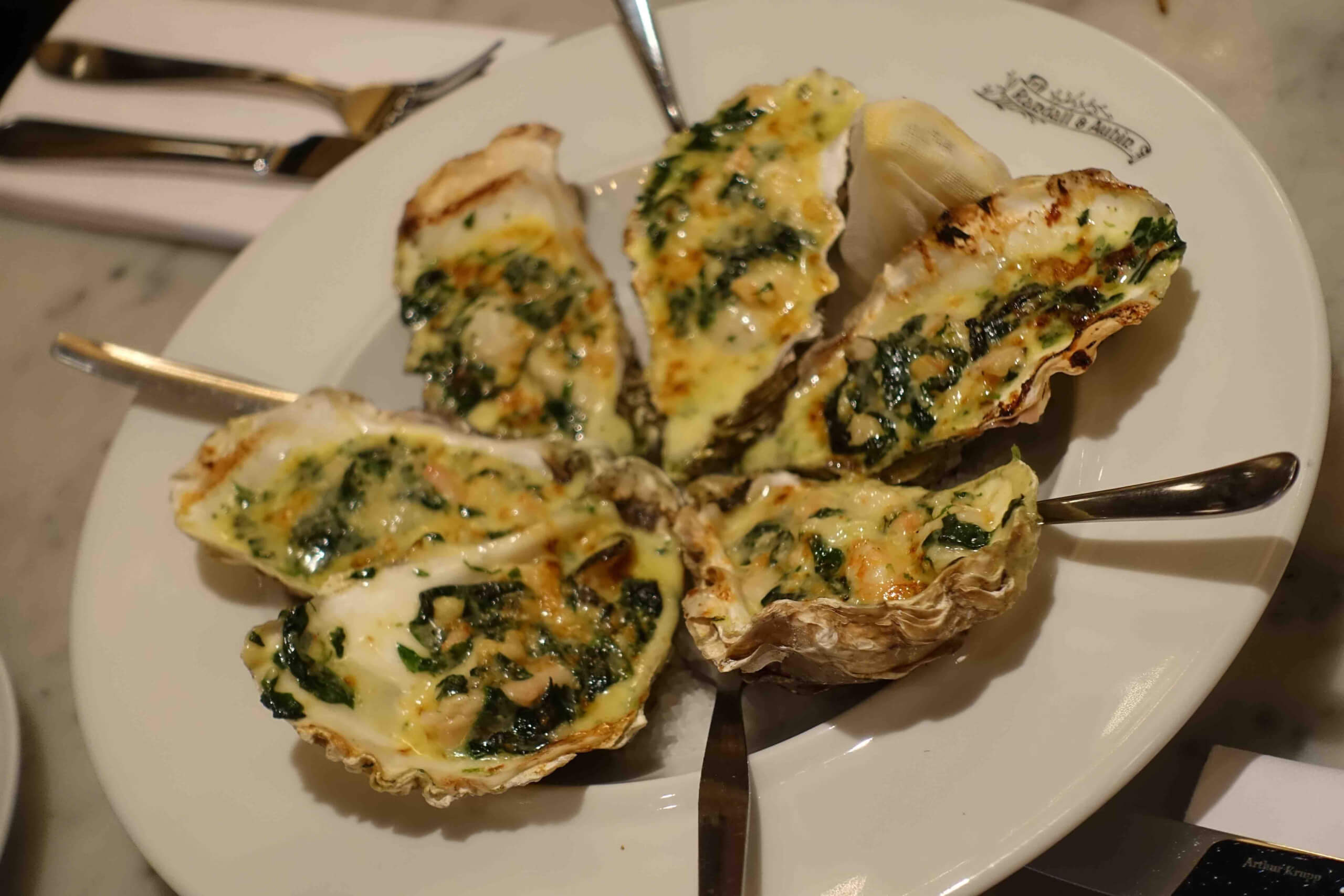 Why: This week, they're bringing classic spicy oysters Kilpatrick to the table. A spiced tomato sauce topped with pancetta and breadcrumbs, this dish is something that will certainly warm your cockles in the cold weather. Next week is all about punchy Asian flavours. Oyster October will end with fresh Vietnamese style oysters – five bright, zingy oyster parcels, each topped with a crunchy Vietnamese salad and crispy fried garlic.
Where: 14- 16 Brewer St, London W1F 0SG