When it's cold we want to load up on carbs and wrap ourselves in a duvet like the slugs that we are. We're pleased to report this feature has plenty of carb based lovin' – from a new burger joint to plenty of chicken sarnies. Here's what you need to know:
1. For a New Opening: Cut + Grind 
What: New burger gaff Cut + Grind is now open, and they're churning out thick, succulent beefy creations. Here it's about chefs making proper patties; grinding aged beef in full view of diners. The result? The freshest, best tasting burgers in town. Cut + Grind use only the very best ingredients with a focus on supporting the community and using local produce wherever possible. Each and every single beef patty is made using fully traceable 100% British beef from award-winning butcher, Turner & George.
Why: The menu features the Beef Brave with burger béarnaise; the Classic with burger béarnaise, lettuce, roast tomato, pickles and red onions; and the House, served like the Classic, but topped with home-cured maple bacon. All burgers come in a light, toasted brioche bun (gluten-free available), and are served with triple-cooked Belgian-style fries seasoned with oregano salt. Opt for some other tempting sides including halloumi fries with mint and yoghurt; crunchy mayo-free slaw; and heritage tomato salad with onion, feta and capers.
Where: The Urbanest Building, 25-27 Canal Reach, Kings Cross, London N1C 4DD
What: You don't need salads right now, you need hearty steak dishes and warming desserts. Bundle on a jumper and head to STK to tuck into their brand spanking new autumn/winter menu. Any restaurant that serves salted caramel crème brûlée gets our vote.
Why: The new menu offers an array of seasonal game dishes like the Forest of Dean wild boar cutlets and sausage served with roasted apple and parsnip, as well as the tender Scottish juniper smoked venison served with redcurrant, sourdough bread and chestnut mustard. Other highlights of menu include tempura scallops with cauliflower served with American sturgeon caviar, as well as roasted monkfish tail with cannellini beans, mini chorizo and sea herbs. And for dessert, there's warming chocolate bourbon fudge dessert, served with walnut crumble, caramel and vanilla ice cream, as well as the New York cheesecake with rhubarb compote.
Where: ME London Hotel, 336-337 Strand, London WC2R 1HA
3. For a New Residency: Orange Buffalo x Hoxton Square Bar and Kitchen 
What: After herding together a dedicated following in London's food truck scene, collecting numerous awards and a cult-like fan base for their Buffalo chicken wings; The Orange Buffalo has set up shop in east London's Hoxton Square Bar & Kitchen.
Why: Come and bathe in all the white poultry. The team are dishing up their wings with their range of six sauces in varying degrees of spicy; from their Original tangy sauce made with Dutch chillies, to Woof Woof made with Scotch Bonnets, Dutch chillies and a hint of Naga. All wings can be ordered with a selection of sides: curly fries, onion rings or deep fried pickles. The menu features new additions, especially made for Hoxton Square Bar & Kitchen such as The Bloody Veggie burger made with roasted beetroot, chestnut mushroom, brown rice, adzuki beans and almond patty, Swiss cheese, tomato, lettuce, blue cheese dressing and pickle, as well as an array of other juicy sandwiches.
Where: 2-4 Hoxton Square, London N1 6NU
4. For a New Dish: Herman ze German 
What: Herman ze German is throwing their own Day of the Dead fiesta with their new delicious bite. The new menu addition fuses together their famed german sausages with a Mexican great: nachos. Available for a limited time only, the new sausage/nacho mash up is not to be missed.
Why: Available at all three of Herman's London locations, this tasty dish launches on Wednesday (November 1st) and arrives on the menu just in time for Day of the Dead. The dish features a hot and spicy chopped chilli beef wurst, topped with Herman's signature warm Curry-Tomato-Sauce and served on a bed of nachos, jalapeño and sour cream.  As if that wasn't tasty enough, Herman are topping this fiery feast with authentic Mexican Oaxaca Cheese from the Gringa Dairy – melted to perfection and just right for a chilly autumn evening.
Where: Locations here 
5. For a New Autumn Menu: Pollen and Grace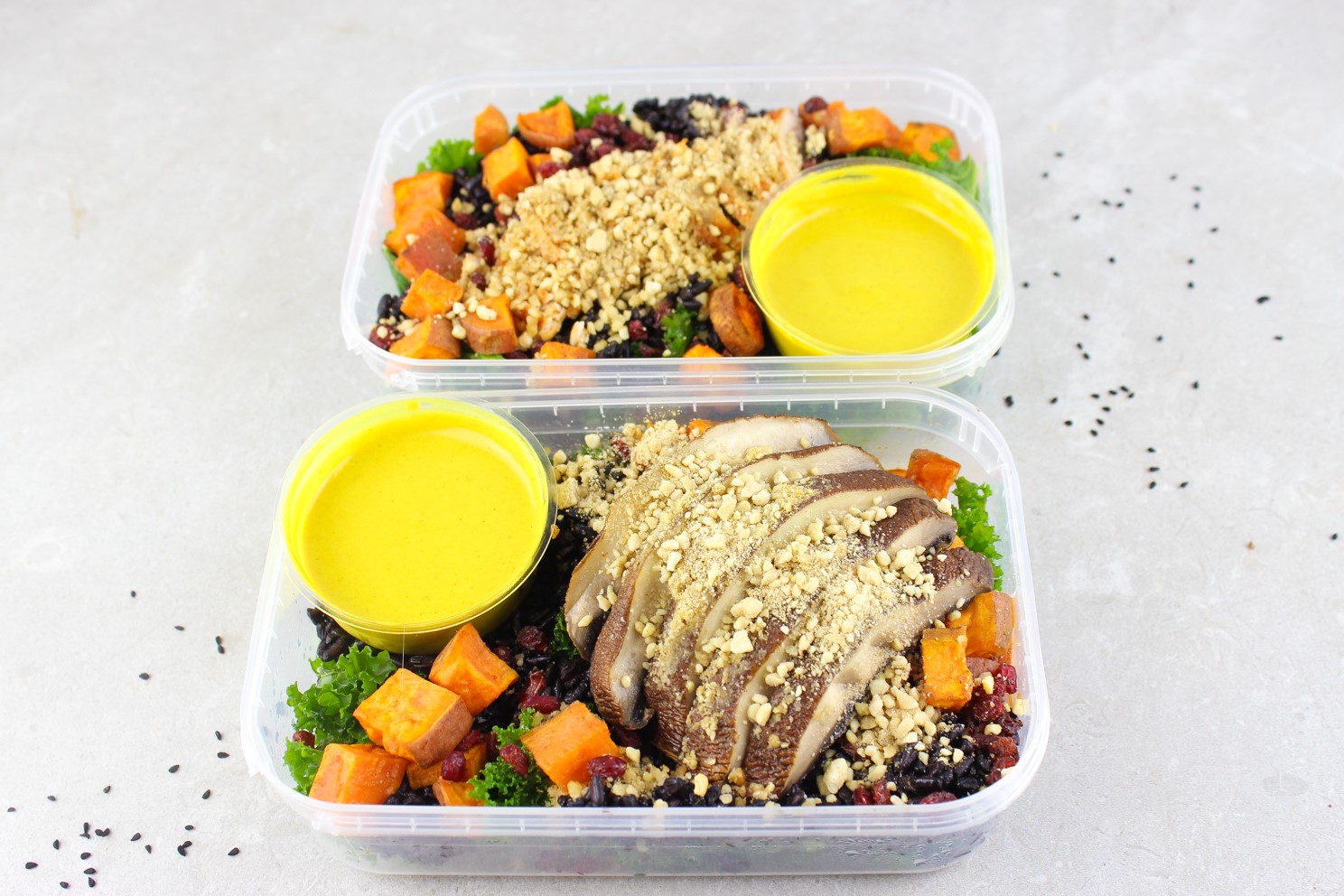 What: Pollen + Grace has just launched their most creative collection yet, with clever combinations of ingredients to keep you happy whatever the weather. New warming bites include the hot pots inspired by the fragrant flavours of Asian cuisine warming the body from within, porridges, and loads of vegan fare.
Why: For plant powered babes, try the immunity box. Combining delicious but restorative seasonal ingredients of sweet potato, curly kale, grilled Portobello mushroom, with a warming turmeric dressing and a sprinkle of vegan parmesan – this has become and AT fave. The porridge can be enjoyed hot or cold and is made with a blend of aw cacao, fragrant cardamom, and flaxseed with a raspberry compote. The  butternut squash and tumeric daal pot is heavenly too. 
Where: Wholefoods, Simply Fresh and Planet Organic
One for luck… 
6. For a New Pop-Up: Bread Ahead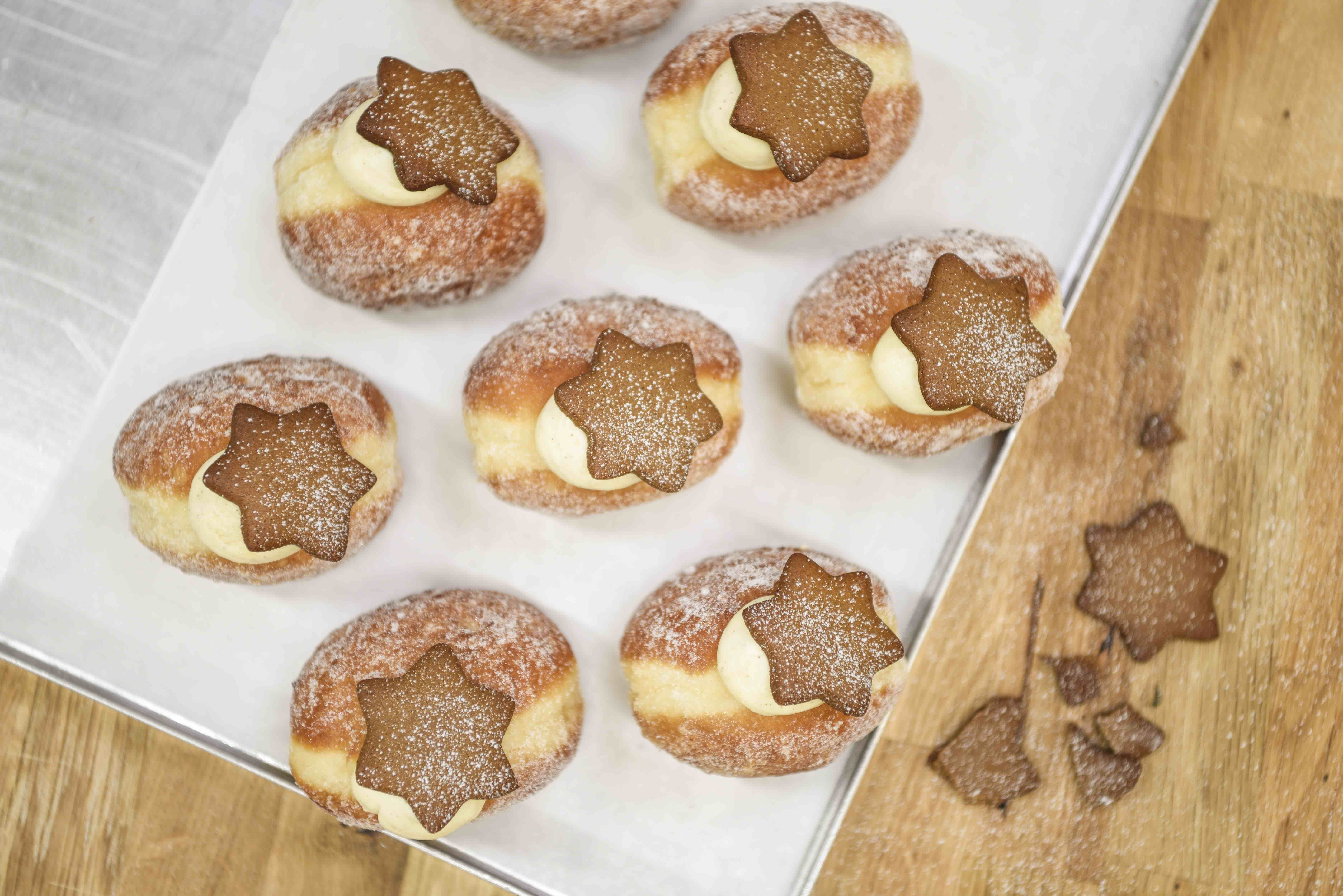 What: Bread Ahead is bringing its classic bakes, festive products and, for the first time, hot breakfast, to Mayfair on Wednesday (1st November) with a winter residency on North Audley Street, south of Oxford Street. Founder Matthew Jones's passion for baking will continue to prevail at his newest site, with quality baked goods at the heart of the project, including Bread Ahead's signature sourdough loaves which are still baked using the very same "Mother" dough (lovingly named Bruce) as when the bakery first launched in Borough Market in 2013.
Why: Bread Ahead Mayfair will open its doors for breakfast at 7am, serving a selection of hot and cold dishes. The menu will include: brioche French toast with jam, honey and icing sugar or free-range bacon and syrup; scrambled eggs served on a demi-brioche bun; white sourdough with scrambled eggs and salmon; and yoghurt with fruit compote or home-made granola. Breakfast will be followed by a selection of sandwiches for lunch and also available will be the classic breads such as sourdough, plus a range of freshly-baked pastries and doughnuts.
Where: N Audley St, Mayfair, London W1K