Another week, another chance to get your hands on some incredible food. We love eating out in London – we can't deny it. From tapas to sausage rolls, we've found the best things to eat in the city this week. Happy munching, London:
1. For a Special Menu: Aqua Nueva
What: Aqua Nueva, the modern Spanish kitchen on Regent Street, have teamed up with The National Gallery to honour one of Spain's greatest artists. Try their new Inspired by Goya menu, which coincides with the unmissable new exhibition Goya: The Portraits. The menu has been created by Head Chef Alberto Hernandez and is influenced by Goya's works, Spain's rich artistic heritage and the region of Zaragoza from which Goya hailed.
Why: The idea behind the menu is to order three plates and get stuck in. Options include huevo escalfado, consomé y migas, a soft poached egg with beef consomé, and migas de pastor, an adaption of a traditional Zaragozan dish from the North Eastern province of Spain, which incorporates a herb and crispy breadcrumb base. Wash it all down with their newly designed Inspired by Goya cocktail that combines dry sherry, liquorice syrup, strawberry purée, lime juice and egg white, garnished with edible art. It's out of this world.
Where: 5th Floor, 240 Regent St, London W1B 3BR
2. For Small Plates: Trinity Upstairs 
What: Trinity Upstairs is the sister restaurant to Trinity (found, you've guessed it: downstairs). Much like Trinity, Trinity Upstairs have absolutely nailed the food with their small plate menu. Enjoy a range of seasonal dishes in their laid-back dining space complete with wooden communal dining tables. It's an intimate affair at Trinity Upstairs with all dishes cooked to order from the open island kitchen.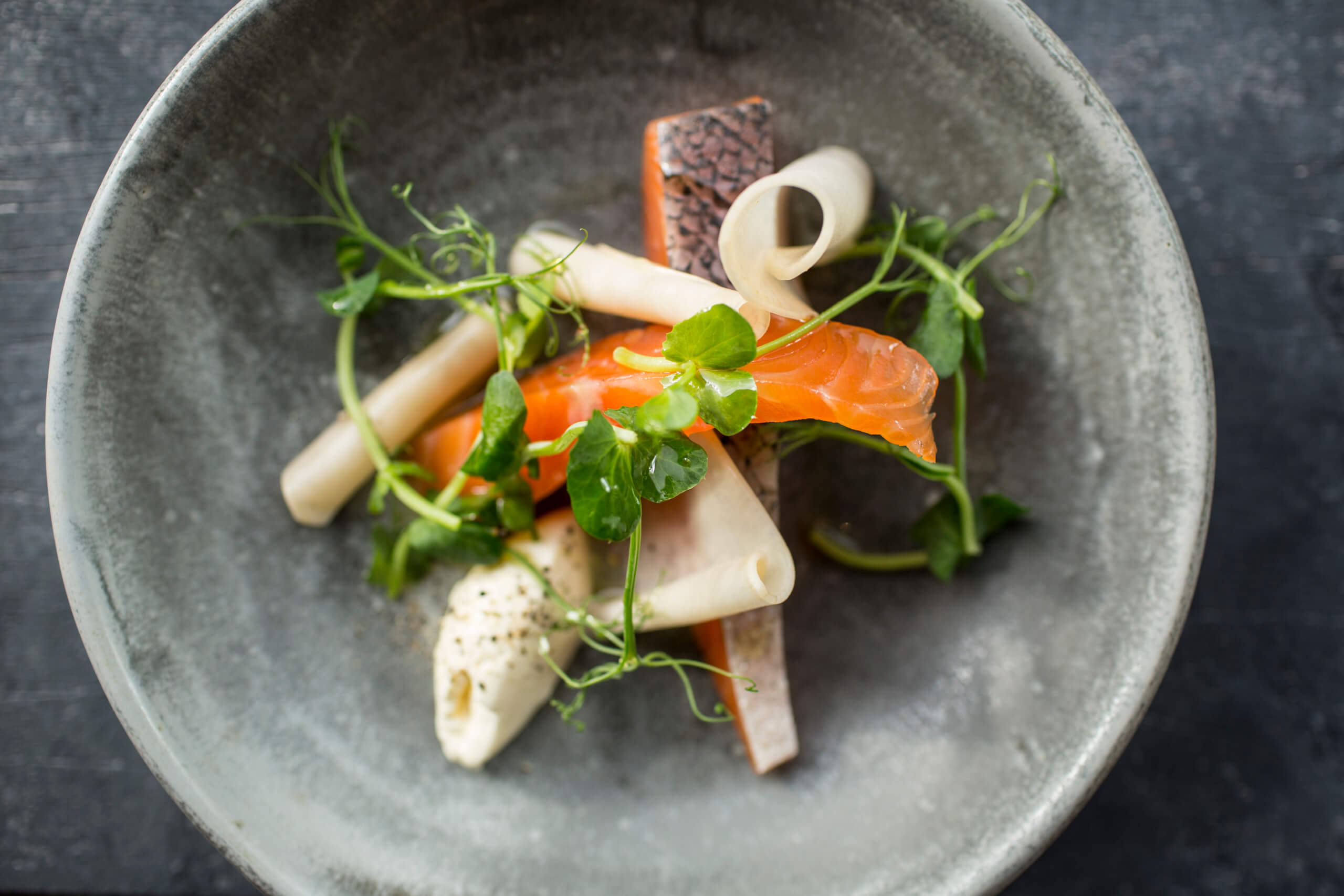 Why: The menu is an explosion of flavours, with dishes arriving at your table as and when they are ready. Our advice is to order two of the heartier meat dishes, such as the roasted pork belly and vension served with truffle, along with three lighter dishes. Options include the roast chestnut salad, BBQ squid and gremolata, crab thermidor, game broth, and quince with cardamom granita. The menu changes daily to showcase the best of British produce, with a cracking wine list to match. Try Trinity's own Gin by The Cambridge Gin Distillery, paired with tonic makes one delightful g&t.
Where: 4 The Polygon Clapham, London SW4 0JG
3. For Sausage Rolls: The Ginger Pig 
What: Christmas sandwiches are out in full force, mince pies are available in every bakery section and now it's time for Ginger Pig to launch their new festive range. Ladies and gentlemen, may we present the limited edition Christmas pork, stilton and cranberry sausage rolls. Delicious.
Why: Ginger Pig are the king of sausage rolls: fact. With several shops across the city, you're never too far away from one of their treats. What we like about Ginger Pig is the size of their prized sausage rolls, their substantial, densely packed, meat-filled treats are a meal in itself – one of the most generous sausage rolls in London. If you think sausage rolls are boring, think again. If you're not a fan of stilton, try their bacon and sweet chilli roll – it's a cracker. Forget the John Lewis advert, we're more excited about these bad boys.
Where: Locations here
4. For a Winter Pop-up: Skylounge
What: Skylounge, the rooftop bar atop the DoubleTree Hilton at Tower Hill, has just launched their new winter terrace complete with a mystical, enchanted woodland, potent rum cocktails and free-flowing champagne. They've specially created a new food menu to match with dishes including, treetop burger squares, truffle mac n' cheese and spicy chicken nuggets with bourbon dip.
Why: Up in The Tree House at Skylounge, huddle over hot apple cider or opt for a cocktail from the bespoke menu created using Chairman's Reserve Rum and Champagne Lanson. Choose from cocktails, such as Hot and Cold Spiced Toddy – a heavenly combination of Chairman's Reserve Spiced Rum, secret spices and hot apple cider, topped with a mountain of whipped cream. Or try the Plum and Rum Old Fashioned, a festive version of an old classic, with Chairman's Reserve Rum, homemade plum purée and plum bitters, or Treehouse Punch – a blend of Chairman's Reserve Rum, fresh thyme tea and lemon juice, topped up with Rekorderlig Apple Cider and delicious fruits. Hello, winter.
Where: 7 Pepys St, London EC3N 4AF

5. For Afternoon Tea: Lancaster London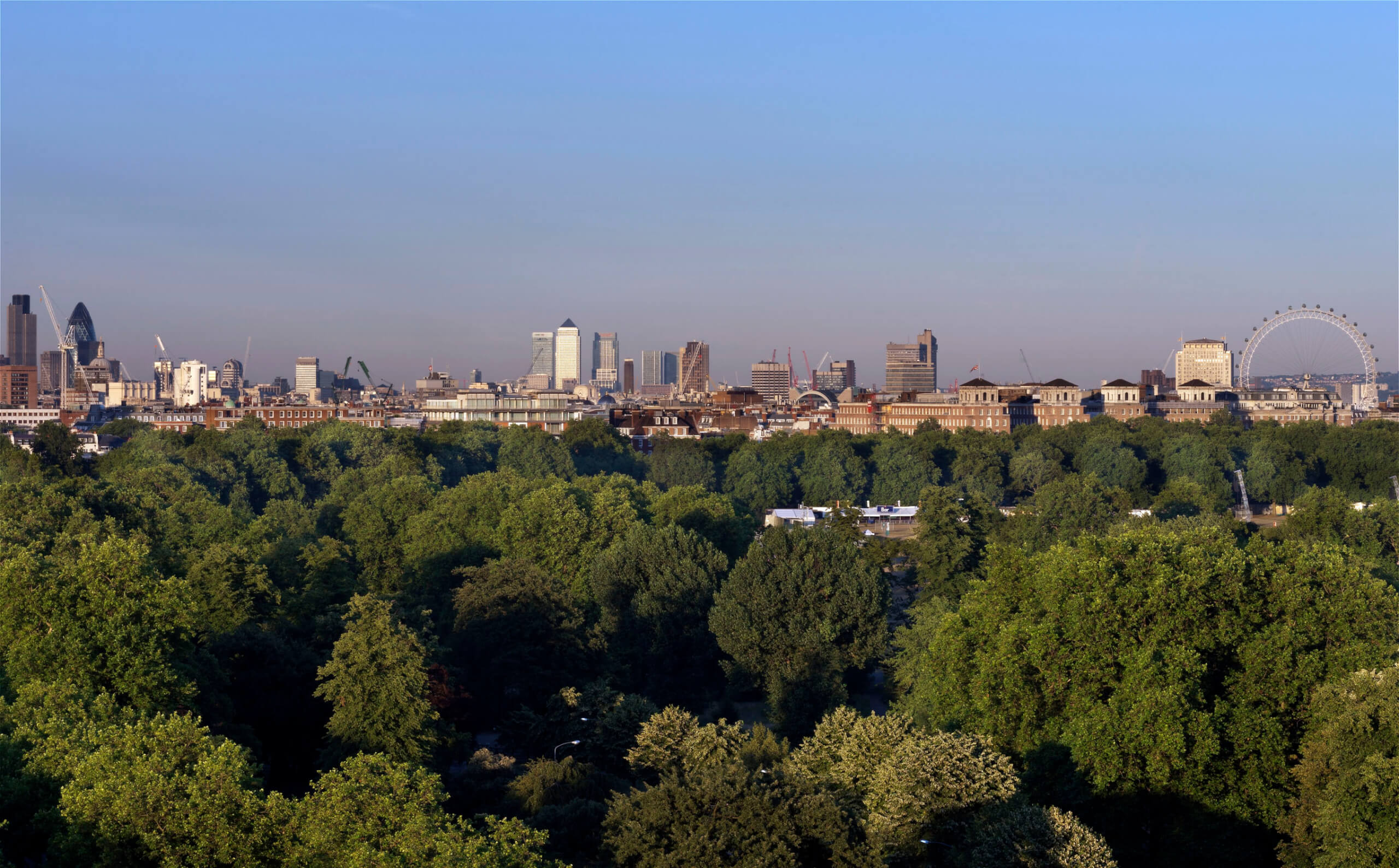 What: To celebrate the honey harvest which has just taken place at Lancaster London, the hotel has revamped its traditional Afternoon Tea in homage to its hard working bees. With around half a million bees on the rooftop, Lancaster London is now using some of the delicious honey the bees have produced in their new afternoon tea.
Why: You can't beat a good, quality afternoon tea. The afternoon tea includes honey inspired treats such as pear and honey cupcakes, and dark chocolate and honey lollypops. Staying true to tradition, a selection of fine finger sandwiches, savoury tartlets, and freshly baked scones with clotted cream and jam, are also included.
Where: Lancaster Terrace, London W2 2TY
One for luck…
For an Event: Jack Daniel's Sinatra Century
What: In celebration of Ol' Blue Eyes' 100th birthday, Jack Daniel's Sinatra Century is journeying into the world of Sinatra with an immersive film screening at the timeless London EDITION. Frank Sinatra and Jack Daniel's? We'll take that.
Why: A one night only event, taking place tomorrow (24th November), The Sinatra Century Picture House will transport you to Frank's hey-day, with the classic film Ocean's 11 and a toast to a century of Sinatra. The screening will follow live renditions of Frank's iconic songs to awaken his unique jazz-infused sound, along with exclusive Jack Daniel's Sinatra Century masterclasses to further ignite the experience. Sip on Jack Daniel's Old No. 7 cocktails, as well as tucking into canapés inspired by Frank's favourite foods and created by acclaimed restaurant, Berners Tavern.
Where: Tuesday 24th November 2015 at 10 Berners St, London W1T 3NP
Tickets here