Looking for the best hot cross buns in London? You need to get your hands on some of these wonderful in advance of the Easter weekend. Blink and you'll miss them – here's where to find the best buns in the capital: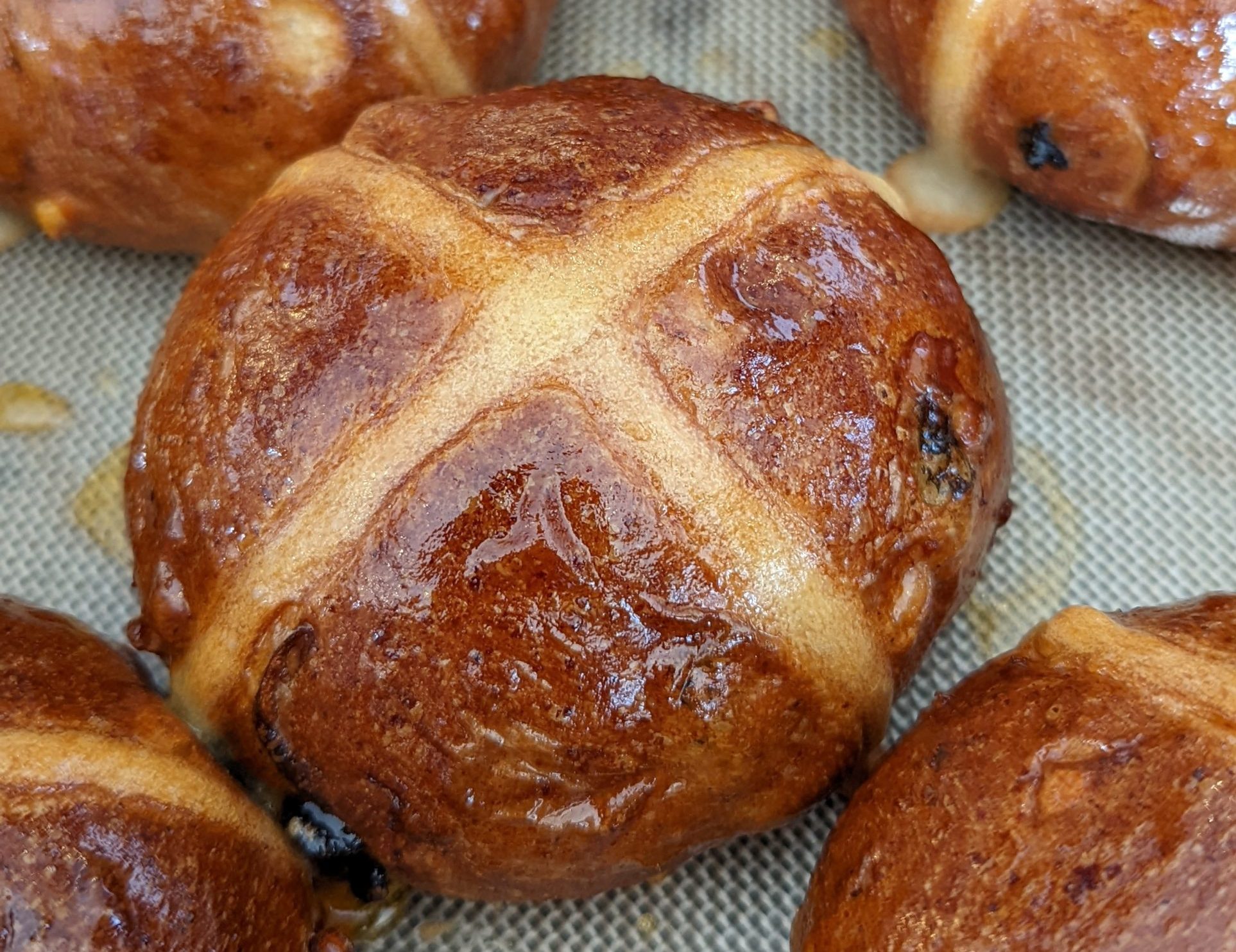 What: As soon as it seems seasonally acceptable, the Quality Chop House begin production of its iconic hot cross buns. Plump, glossy, and subtly spiced, these bready wonders are best served warm with a chunk of rich salty butter.
Where: Buy online 
What: The Easter favourite at Gail's is baked throughout the day, packed with dried fruit and glazed with spiced syrup whilst warm. These sweet, fruit-laden buns have rounded dark edges, an are excellent slathered in Gail's marmalade.
Where: Buy online
What: Back for a second year is Crosstown's limited-edition Hot Cross Bun doughnut, and this time it's vegan-friendly and available for nationwide delivery. Crafted with Crosstown's Easter spiced vegan dough,  filled with a deliciously creamy cinnamon custard, topped with Seville orange glaze and finished with a spiced cross and candied orange peel, these bites are pretty damn special.
Where: Order online
What: Made with 100% British-grown wheat and flavoured with sourdough, homemade candied orange, currants, raisins and a special house spice blend, Flor Bakery's hot cross buns are zesty, lightly sweet, and are perfection in bun form.
Where: Visit the online shop here
What: Every Easter the Pophams team always try and do something a little different with the classic Hot Cross Bun and 2022 offering is no different. Made with repurposed croissant dough with the addition of mincemeat left from Popham's mince pies to give it an extra kick, the buns and then glazed with a citrus, maple and cardamom glaze.
Where: Locations here