The new year means one thing: new menus. We've whittle down the best January menus in London you should be spending your sparkles on. Happy eating, London:
What: New Italian restaurant, Bella Cosa has revealed its brand spanking new menu, offering dishes  crafted by Executive Chef, Kentaro Torii. Perched on the quayside of  Canary Wharf, the restaurant's unique concept combines fine-dining Italian cuisine with exquisite Japanese presentation.
Why: The new menu is big on two things: seasonality and flavour. Delicious antipasti include: Grilled octopus leg, with smoked potato mousse, celery, chicory, olives, Trapani pesto, and caramelised foie gras terrine, Red chicory salad, Amarena Cherry with homemade panettone. Dig into main dishes of royal pigeon 3 Ways with pigeon jus, truffle roasted onion, coffee crumble and beetroot, and roasted monkfish with olive tomato crust, seafood fregola and savoy cabbage.
Where: South Quay, Drewry House, Marsh Wall, London E14 9FJ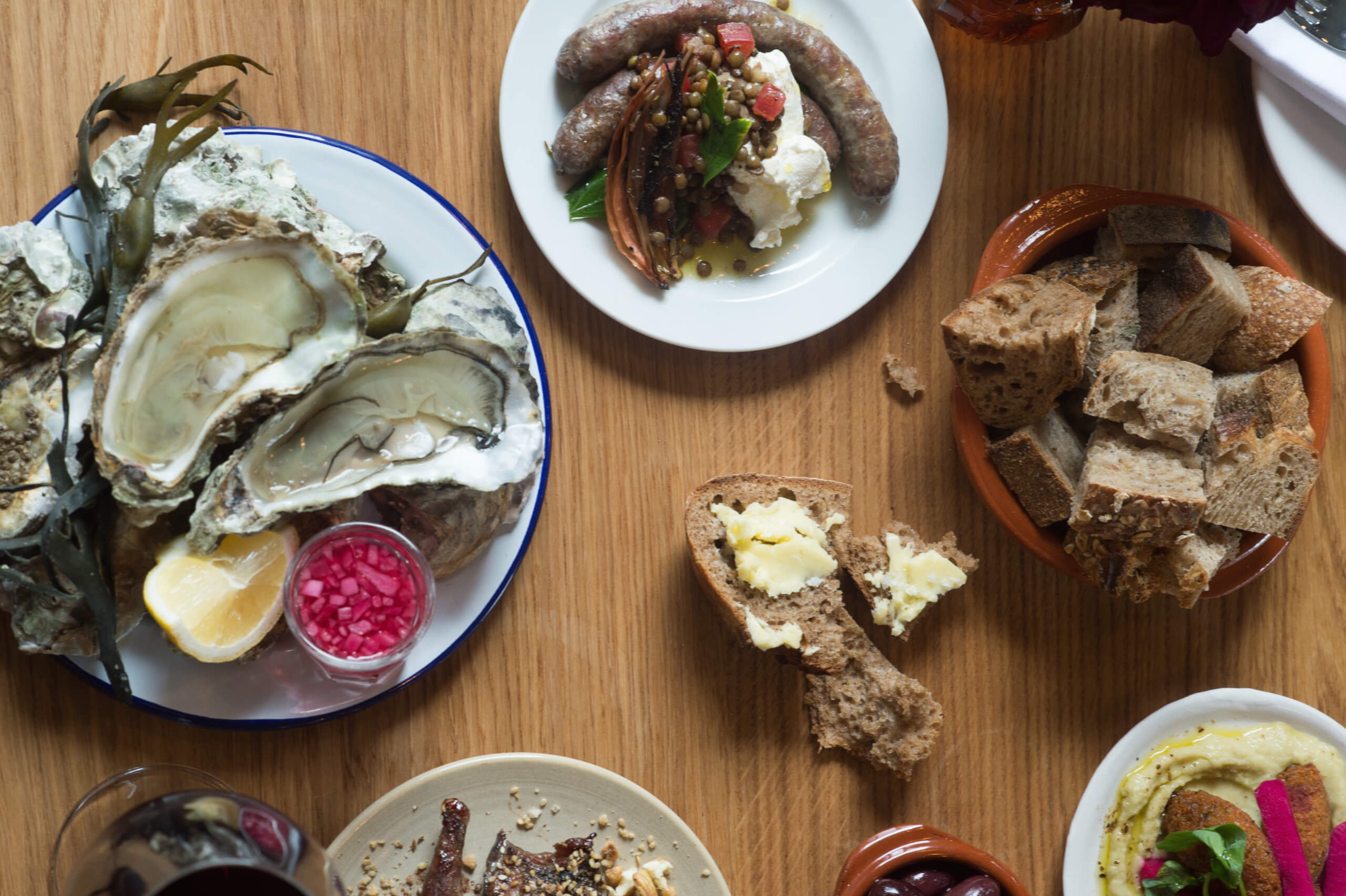 What: From the team behind Poco in Bristol, the menu at Poco focuses on organic and seasonal British produce, sourcing locally from small producers. From the communal tables, to the al fresco dining and intimate seating, Poco in Broadway Market is designed to create a multi dimensional environment. For the new year, they've just launched two great value lunch deals to their menu.
Why:  Their Set Tapas Menu, priced at £10 per person, includes a selection of small dishes (for two, four or six people to share) and a Carafe of Elderflower Cordial. Dishes found on the menu include; English broad bean falafel, pickled turnip, fava puree, coriander  and Portuguese 'punched' potatoes, garlic, rosemary. Alternatively opt for Stew and a glass of wine – also for just £10. The butternut squash and chickpea stew comes with either chestnut or chorizo, E5  Bakehouse sourdough, and a glass of house wine.
Where: Broadway Market, 129 Pritchard's Rd, London, E2 9AP
Photo Credit: Thomas Bowles 
What: Leon aren't into this 'new year, new me' tosh. They're all about celebrating parts of themselves they actually quite like, and remembering the reasonably good things they've done. It's all about positive and kind vibes at Leon this January. In the spirit of this, Leon have worked closely with three of their nutritional advisors to bring a different type of healthy menu to the fore – a menu that not only will make you feel good, but also, a menu you'll look forward to trying.
Why: The menu brings together different themes including plant based goodness, protein power, slow-burning carbs, good fats and healthy versions of indulgent classics. There's a range of new items including the rainbow roasted vegetable salad and the chocolate shake which is now naturally sweetned by dates, and it's good for you not only on the outside, but the inside, too. The original superfood salad has been given a makeover and is packed with even more greens and good fats. Power to the plants. 
Where: Locations here 
What: Peruvian chef and restaurateur Martin Morales and his team at Andina, have this month joined forces with one of the UK's leading health and fitness specialists Harry Jameson to present the Replenish Menu – your body will thank you for this after all the cheese (cakes) and mince pies. Available until the end of March, the menu includes a new selection of dishes created to nourish the body pre- or post-workout and help with that New Year health kick. 
Why:  The menu offers a range of energising breakfast and brunch options. Think, chia seed pudding with coconut and hazelnut milk and a sprinkling of fresh blueberries , the 'Claras Claritas', a light egg white omelette with sweet potato, amarillo chilli and mozzarella, and 'Peruanazo', a traditional Peruvian tacu-tacu butterbean pancake topped with a poached egg, sautéed vegetables and lean bacon. For lunch, munch on 'Ceviche de Palmitos', a mix of palm hearts, quinoa and avocado and 'Pepian' –  panca chilli-marinated chicken with quinoa, carob, antioxidant filled pecans and coriander sauce.
Where: 1 Redchurch Street, Shoreditch, London, E2 7DJ
5. For a Revamped Menu: Balans Soho Society 
What: Too much of a good thing is a GOOD THING. 30 years of turning heads and tearing up the rule book has given this legendary infant of the Soho scene something of a legacy to uphold, so after a brief breather and a ravishing revamp, Balans Soho Society's iconic Soho restaurant on Old Compton Street has re-opened, bestowing its first born with a brand new lease of life.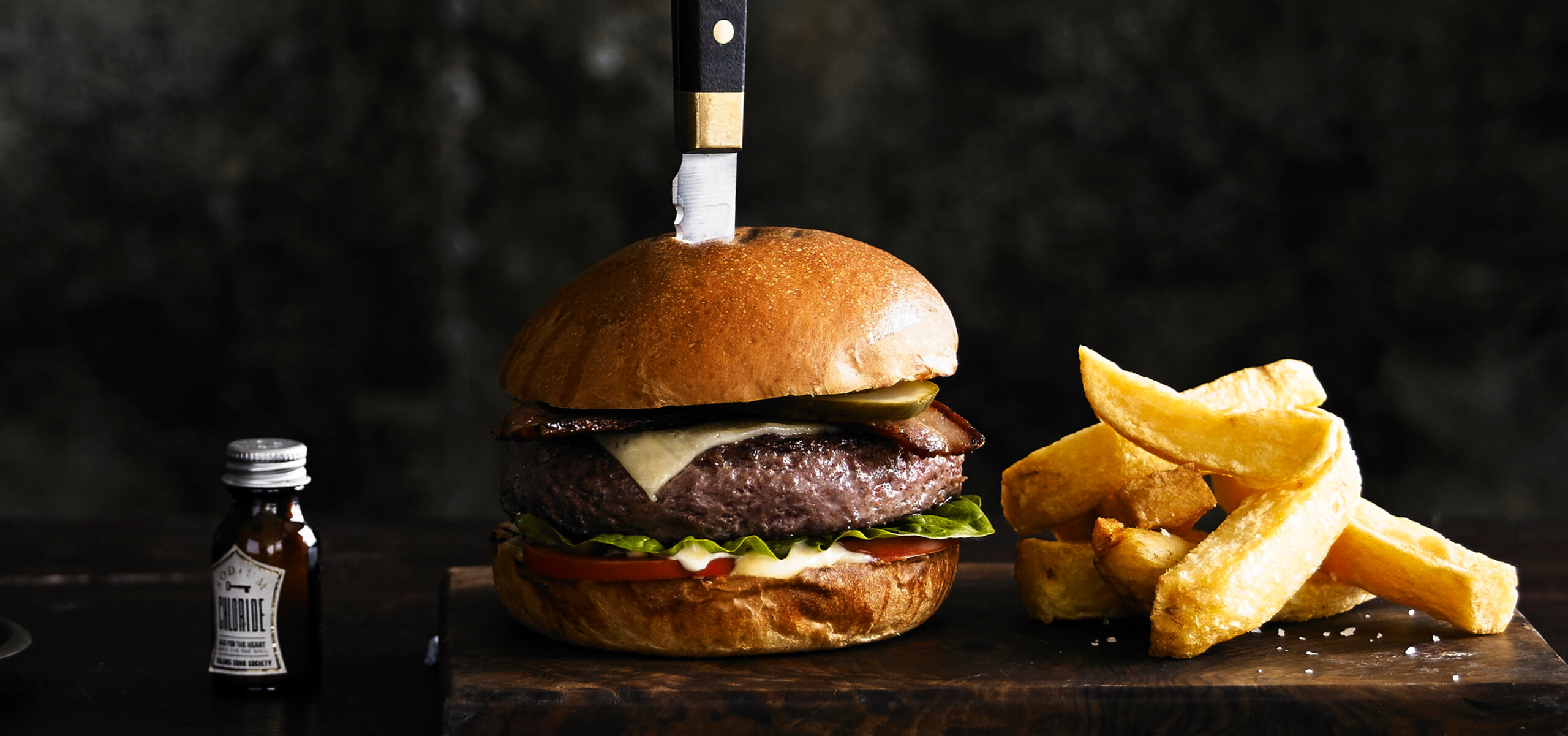 Why: Balans Soho Society's menu is overseen by Executive Chef Crispin Chetwynd. The seasonally-changing menu shines a light on the best local produce from the likes of Ginger Pig and H. Forman &  Sons. Light bites on petite plates include burnt aubergine baba ghanoush peppered with pomegranate seeds and sumac; thrice-fried chicken with shichimi mayonnaise, and charred squid and chorizo with fried potatoes and piquillo peppers. Come for their legendary brunch on the weekend and indulge in The High Society Eggs Benedict, piled high with fresh lobster, avocado and bacon. Ooft.
Where: 60-62 Old Compton Street Soho, London W1D 4UG