Dr Morgaine Gaye, Food Futurologist and Founder of health food brand Dr Gaye Super-Shake, shares her five favourite healthy hangouts in London… Someone pass the chia and mango smoothie:
1. For Atmosphere: The Wild Food Café, Covent Garden
I love this veggie and Vegan hippie hangout in quirky, colourful Neal's Yard. It's a little haven of happiness in busy tourist-ville Covent Garden. The staff are all really friendly and the whole place has an unpretentious feel, but the food is experimental and fun. They have both raw vegan dishes and some cooked stuff too. They even make their own coconut manna with a stone grinder on site. They have all kinds of hot drinks and juices; you could even try a smoothie blended with our Dr Gaye Super-Blend, guaranteed to pep you up and re-mineralise you (it contains fourteen bio-available ingredients including sprouted buckwheat, baobab and moringa).
2. For Great Sharing Plates: Grain Store, Kings Cross
For a long time, veggies and vegans have been pretty much ignored on the smart restaurant scene. Chef Bruno Loubet put a change to all that when he launched this stunning restaurant where veggies get top billing on the menu. It's not Veggie-only, so any meat-loving friends are catered for too. It's in the smart refurbed Granary Square in Kings Cross – and the enormous terrace area is one of the best places to meet for Al Fresco brunch (without a doubt one of the most exciting brunch menus in London, try the quinoa granola) – bring on the sunshine!
3. For DIY Lunch: Tibits, Regent St
Right in the centre of London is this little haven of quiet and Tibbits is the most relaxed veggie place in town is just perfect for any time of day. The two interior levels are designed by the Design Council and there is also outside seating. They have a serve-yourself food boat of hot and cold food and desserts and you pay by the weight of what you take. Founded in Zurich decades ago, the focus is on fresh, seasonal and creative vegetarian dishes.
4. For Shopping: Whole Foods, Kensington
This is an oldie but a goodie – great if you're in between meetings and need a healthy pit stop. The salad bar downstairs has something for everyone, it's enormous and has every leaf, unusual veggie combo and salad dressing you could possibly conjure up. It's all clean and green, and un-tampered with. Try the super-greens smoothie too. Plus, you can always do a bit of grocery shopping when you're in there.
5. For Post-Workout: Bel Air, Shoreditch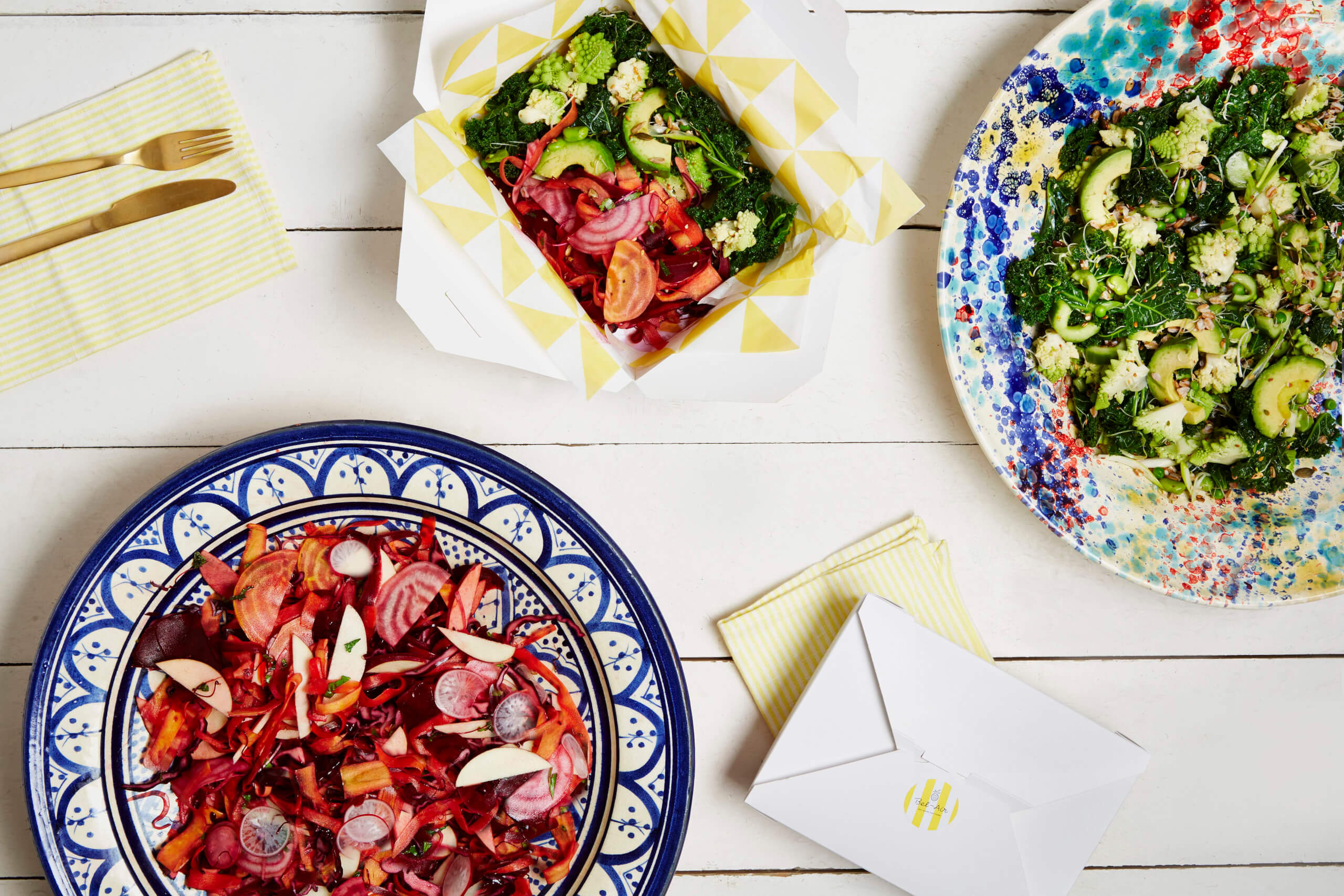 From 16th March, Californian health food restaurant Bel Air will be in London; Shoreditch to be precise. It's a raw menu and should be swanky, in true LA style. Using seasonal produce, nothing too heavy or stodgy, and catering well to people with intolerances and allergies, this should be another amazing brunch and lunch-spot for the increasingly health-conscious Londoner.