Looking for some delicious things to eat in London this week? Want to know about the best new restaurants in London 2019? From Mother's Day brunches to Spring tasting menus, we've got the lowdown on the best things to munch in the capital right now. We couldn't hold back this week; we've found a whopping 25 things to eat in London. Happy feasting!
What: Shangri-La Hotel, At The Shard, London is launching an exquisite Royal High Tea. Celebrating motherhood and the anticipated arrival of the baby of Her Royal Highness the Duchess of Sussex and His Royal Highness the Duke of Sussex, the afternoon tea features treasured family recipes from the hotel's pastry chefs.
The Lowdown: British recipes that have been handed to the hotel's chefs from their mothers and grandmothers take centre stage and include a Blueberry Cheesecake, Strawberry Mousse and Victoria Sponge. Paired with royal-themed cocktails and mocktails such as The Little Prince and Rock-A-Bye Baby, the royal affair is the perfect setting for a baby shower. The hotel is also offering expecting mothers a special surprise gift.
Where: TĪNG Restaurant, Level 35, Shangri-La Hotel, At The Shard, London, 31 St Thomas Street, London SE1 9QU. To book call Ph: +44 (0) 207 234 8000. Available from the 30th March-12th May.
What: This Mother's Day, Wild by Tart is hosting a special collaborative brunch event with chef and restaurateur Asma Khan, in their beautiful restaurant space at Eccleston Yards. One of the best new restaurants in London 2019, if you're looking for something special.
The Lowdown: Jemima, Lucy and Asma have created a delicious menu with traditional Indian dishes from Asma's Chef's Table episode, served alongside Tart's own Indian twist on their signature brunch dishes. Expect delights such as Tart's baked eggs with okra, aubergine and coriander green chutney, fresh coconut sambol, puri with chana masala and for dessert, tapioca pudding and passionfruit, mango jelly, coconut and rose biscuit. There will also be chocolate truffles to take home. We're into it.
When: 31st March – 12-4pm – tickets are available to buy on Designmynight.com at £45 each
Where: 3-4 Eccleston Yards, London, SW1W 9AZ
What: Neighbourhood restaurant Hām, in West Hampstead, is launching a new six-course tasting menu for Spring. The menu, created by Head Chef Matt Osborne, is inspired by the best produce available during the seasons and will change depending on what is available throughout the year.
The Lowdown: Start with crunchy celeriac croquettes with preserved lemon and a potato rosti with fragrant Cornish crab and brown meat mayonnaise. There's also BBQ calcots with piquillo pepper, torched mackerel with kohlrabi, oyster sauce and lovage and succulent Shorthorn beef with black sesame and salted turnip. For pudding, Hām will serve their indulgent chocolate tart with macadamia and blood orange sorbet.
Price: £39 per person for 6 courses (+£6 for an additional cheese course) and optional wine pairing extra £25 per person.
Where: 238 West End Ln, London NW6 1LG, UK
What: Looking for a Mexican food fix? Pepitos is one of the best new restaurants in London for Mexican food lovers – one of the few Mexican joints in Hackney. It's a great spot for an easy, casual dinner with friends – and one of our favourite new restaurants in East London.
The Lowdown: Their emphasis is on Mexican cuisine with none of the "Tex-Mex" stereotypes. They're about focused on honest, playful and creative food, that pushes the boundaries of traditional Mexican cuisine. Try their Mexican twist on a Poke Bowl – swapping the avocados with guacamole and totopos, for a delicious light lunch. It's all about quality here; they mindfully source ingredients, using organic and grass-fed meat in dishes.
Where: 8 Monohaus, 143 Mare Street, London, E8 3FW
What: Want to treat your mum? Orrery, the French restaurant in the heart of Marylebone, is celebrating Mother's Day on the 31st March with a special four-course set menu for one day only.
The Lowdown: The menu includes seafood ravioli with lobster bisque, butternut squash velouté and Dorset crab for starters, followed by the likes of red leg partridge, Loch Duart salmon served with confit potato, Jerusalem artichoke risotto and for dessert, Valrhona Manjari device with salted caramel tuile, apple and cinnamon creme brûlée and passion fruit pannacotta. Delicious stuff.
When: The menu will be served for both lunch and dinner on the 31st March only – £45 per person.
Where: 55 Marylebone High St, Marylebone, London W1U 5RB, UK
What: Another Mother's Day special; B&H Garden Room is serving up their delicious brunch menu in their top floor restaurant for Mother's Day. With amazing views across London, divine brunch and a great atmosphere, it's the perfect place to spoil your mum.
The Lowdown: Their divine brunch menu features Eggs Royale, Sweet Potato Fritaffle and Buckwheat Drop Scones, alongside bespoke brunch cocktails. Mother's will also be treated to a free bunch of daffodils to make their day that bit more special.
When: Sunday 31st March
Where: 10th floor, above Assembly Hotel, 31 Charing Cross Rd, London WC2H 0LS, United Kingdom
What: Halo Top Creamery, this week, launched their brand-new range of snackable ice cream sticks – and we're so excited. Los Angeles-based Halo Top Creamery was founded in 2011 by former lawyer turned ice cream aficionado, Justin Woolverton, while he was on a quest to find an ice cream he could feel good about eating.
The Lowdown: Halo Top's newest product comes in multi-packs of three – with four flagship flavours, including a new flavour, Strawberry Cheesecake. The four flavours include Strawberry Cheesecake, Sea Salt Caramel, Peanut Butter Swirl and Birthday Cake. The Peanut Butter Swirl is too good to be true.
Where: The sticks will hit select Tesco stores nationwide in mid-March.
What: Cherry blossom season, Sakura, marks a magical period of the Japanese spring, and one of the most popular times for people to visit the country. Starting 18th March, Sexy Fish is paying homage to this unique time in the Japanese calendar with some special activity.
The Lowdown: The Mayfair restaurant is celebrating with a stunning mirror installation gateway, a selection of Sakura cocktails and a striking neon pink fish-shaped cake, inspired by the Sexy Fish 'fish,' adorned with bursting cherry blossoms, created by cake artist, Sebastian Wild Cakes. Cocktails include Waka Haka with Haku Vodka, Cranberry, Fortified Wines and Bergamot. Yes, please.
Where: Berkeley Square House, Berkeley Square, Mayfair, London W1J 6BR, UK
What: Want to treat your mum, the vegan way? Young Vegans Pie Shop in Camden and Death by Pizza in Netil Market, Hackney, which are both 100% vegan takeaways, have a special offer for Mother's Day.
The Lowdown: They are offering free Peanut Butter Mud Pies for mums – bring your mum down, buy a pie or pizza and receive your free cheeky dessert. All products are hand-crafted by the team, all made from scratch.
Where: Camden Market, 60 Camden Lock Pl, Camden Town, London NW1 8AF, UK and Netil Market, 13-23 Westgate St, London E8 3RL, United Kingdom
What: Brasserie of Light will be honouring the worldwide movement of Earth Hour with a special dining in the dark experience this weekend. For one hour, the lights within the restaurant and bar will be switched off, transforming the brasserie into a beautiful candlelit space from 8.30pm to 9.30pm.
The Lowdown: Diners will be able to choose from the brasserie's À La Carte menu including Hand-Dived Scallops with Red Peppers and Chicken Dumpling with Truffle and Citrus, alongside an array of exquisite main courses including Spaghettini with Lobster, Datterini Tomatoes, Chilli and Garlic. Expect music, live performances, LED ballerinas, dazzling elegance and killer food in the heart of London.
When: Saturday 30th March
Book: For further information or to book a table, please visit www.brasserie-of-light.co.uk or call 0203 940 9600
Where: Brasserie of Light, Selfridges, 400 Oxford St, Marylebone, London W1A 1AB
What: The team at Gü puds have burst on to the free-from scene with not one but four Fabulously Free From takes on their best-selling range of mouth watering puds.
The Lowdown: Lovingly created by Gü Head Chef, Fred Ponnavoy, the line-up includes Gü Spanish Lemon Cheesecakes (vegan), Gü Strawberry & Rhubarb Cheesecakes (vegan), Gü Chocolate & Vanilla Cheesecakes and Gü Hot Chocolate Molten Middles. We love the gluten-free version of their classic Chocolate Molten puddings – so decadent, so delicious.
Where: Gü Fabulously Free From launches into Asda, Co-Op, Morrison's, Waitrose, Tesco and Sainsbury's from mid-March onwards (£3.50 RRP for a signature two-pack).
What: Want to treat yourself at home? Discover Green & Black's new Bark range, made up of uniquely textured pieces coated in decadent dark chocolate.
The Lowdown: The new range consists of three delectable flavour combinations: Orange, Almonds and Biscotti; Salted Caramel and Almonds, and; Hazelnut and Crushed Salted Corn. Carefully crafted by expert taste specialists, each irresistible flavour is made with ethically sourced cocoa, the finest ingredients, and no artificial flavours, preservatives or colours.
Where: The new Green & Black's Bark range is available exclusively at Sainsbury's nationwide from 18th March in 120g bags at an RRP of £3.00.
What: Fancy a special dinner south of the river? From 20th March, Bistro Vadouvan, the riverside restaurant in Putney, will be teaming up with Michelin-starred Éric Chavot for a new Paris Meets Pondicherry series. Having learned his trade under Chef Chavot, Bistro Vadouvan's Head Chef Durga Misra will be joined in the kitchen by his former mentor.
The Lowdown: Start the evening with their signature cocktail, Bistro Sour, made with whisky and curry leaf infused beer syrup. There's a choice of two dishes for each course, starting with a beetroot croquette, flavoured with cinnamon and bay, alongside a salad of avocado and mint; or a beef tartar smoked aubergine, preserved lemon and toasted almonds. For main course there's gurnard, cooked with fresh lime, coconut and green chilli and served to the table in a banana leaf. And for pudding, a saffron and cardamom poached pear, with vanilla mascarpone cream.
When: Paris Meets Pondicherry will launch a three course set menu for £35 per person (including arrival cocktail) on 20th March and will be available Tuesday-Sunday from 5.30pm for two months.
Where: 30 Brewhouse Lane, Putney Wharf, Putney, London SW15 2JX
What: Reclaim your lunch break! Blacklock Shoreditch has just launched a brand-spanking new lunch menu: The Worker's Lunch. Move over soups and salads, this meaty menu features Blacklock's take on nostalgic East London fare, using the very best grass-fed meat in the country from its Cornish farmer and butcher, Philip Warren.
The Lowdown: The restaurant, which opened in October, has taken inspiration from the local area – and other Blacklock haunts – to develop the four-dish menu. There's an East End Pie & Mash – Blacklock's take on the classic East End staple uses the very best British beef – and Salt Beef Sarnie – a tribute to the old Jewish delis of Brick Lane and the late Nosh Bar, a salt beef institution on Great Windmill Street, plus veggie options.
When: Available Monday – Saturday from 12pm. To make a booking email shoreditchreservations@theblacklock.com or call the team on 0207 739 2148.
Where: 30 Rivington St, London EC2A 3DZ, UK
What: Need a fried chicken fix? You're in luck: Thunderbird Fried Chicken, the brainchild of racing car driver turned 'Wing King' Matt Harris, has opened its first permanent restaurant in Market Row, Brixton. We think it's surely one of the best new restaurants in London.
The Lowdown: Having gained a cult following at street food markets, Thunderbird Fried Chicken is now serving up its legendary 'fried gold' chicken, seven days a week. The menu features firm favourites, including the Thunderbun and Chipuffalo Wings, in addition to some revamped dishes. Other highlights include the Habanero Wings, slathered in roasted red pepper cream, habanero, tamarind and coriander, as well as the Buttermilk Caraway Slaw.
Where: Market Row, Brixton, London SW9 8LB, UK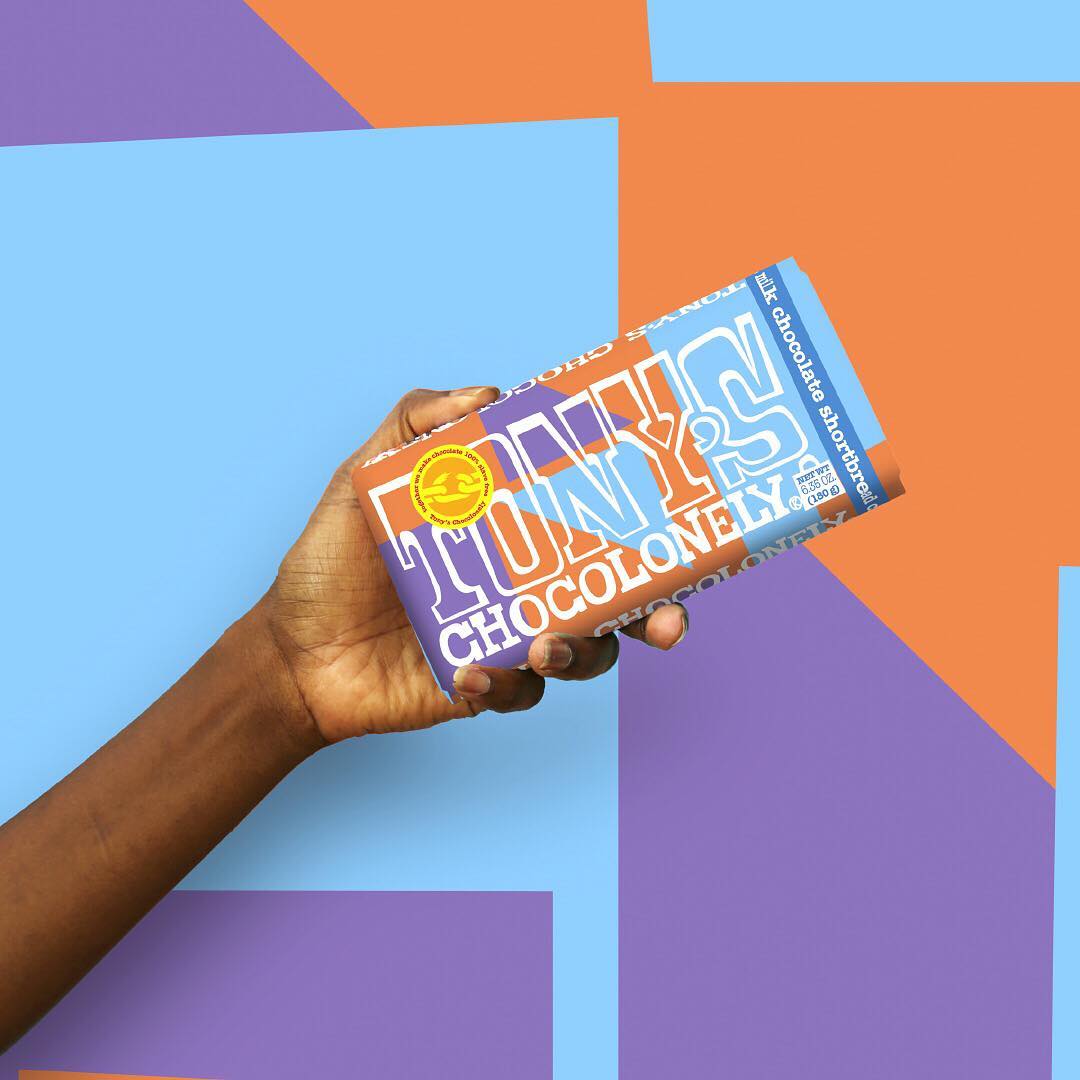 What: Dutch chocolate brand Tony's Chocolonely is opening up a pop-up in Soho this week for five days only. On top of having as much free chocolate as you'd like, they'll be educating attendees on the slavery issue in the cocoa industry. Need we say more?
The Lowdown: Tony's Chocolonely is a cult Amsterdam-based chocolate brand which launched in the UK earlier this year. They're on a powerful mission: to make slave-free chocolate the norm in the cocoa industry. At the pop-up, Tony's will welcome London's chocolate lovers into their exciting journey, whilst exposing them to the industry's bitter reality: the huge slavery issue in West African countries such as Ghana and the Ivory Coast. Admission is free but to make sure attendees register here.
When: Thursday 28th – Sunday 31st March : 11am – 8pm and Monday 1st April : 11am – 5pm
Where: 19 Greek Street, London W1D 4DT
What: Let the games begin. Savage Garden, London's wildest rooftop bar, has launched a brand-new weekend brunch concept: Play Brunch. With favourite tipples and elements of play incorporated, the new brunch menu is filled with savagely delicious dishes.
The Lowdown: Savage Garden has introduced a selection of enticing sharing cocktails paired together with a unique drinking game, available to order and play directly at the table amongst friends. Experiences available to order include 'Ginga' (a play on the traditional 'Jenga' using gin), where diners are challenged by the tower of blocks each bearing a command, whether to take a shot or your best selfie.
When: Play Brunch kicks off on 9 March and will be available every Saturday and Sunday from 12 until 4pm.
Where: 7 Pepys St, EC3N 4AF
What: 45 Jermyn St., the foodie destination in the heart of St James's, is celebrating spring with the launch of a new asparagus menu.
The Lowdown: 45 Jermyn St. is marking the start of asparagus season with five fresh new dishes showcasing the ingredient at its finest using produce from Wye Valley. Diners will be treated to dippy soft boiled eggs to start with at breakfast time, followed by delicious mains options. To start, diners can savour the earthy stems in their finest form, served with tangy hollandaise sauce more moving onto bigger plates. Plus, for pasta lovers, homemade traditional tagliolini is paired with thinly sliced asparagus and morel mushrooms, cooked together in an earthy mushroom stock and finished with salted ricotta.
When: Available now until May at 45 Jermyn St., on the corner of Duke St., London, SW1 6DN
Where: 45 Jermyn St, St. James's, London SW1Y 6JD
What: This spring, Mayfair's best-kept fine-dining secret, Hush, is paying tribute to the enchanting cherry blossom orchards of Japan with the help of Sakurao Gin and Franklin & Sons.
The Lowdown: The pop-up, named Sakura, will transform Hush's iconic townhouse courtyard into a magical Japanese garden. Take your taste buds on a journey with Sakurao Original Gin – try the Original Gin with Franklin & Sons' award-winning range of tonic and mixers that use only natural flavours and colours. Hush has curated four delectable Sakurao Original Gin cocktails to welcome in spring with seasonal bursts of flavour. Choose from the sumptuously fruity Strawberry Fields, the fresh and thirst-quenching Paradise Garden, the botanically beautiful In Full Bloom and Spring It On – to put a spring in your step! Come and raise a glass this spring, bask in the sunshine at the infamous Hush courtyard and feel the magic of Sakura.
When: March 11th – May 12th
Where: 8 Lancashire Ct, Mayfair, London W1S 1EY
What: Following the success of their vegan 'Whoopi Goldburger', burger legends Patty & Bun are expanding their vegan offering across most of their sites with the launch of a new vegan milkshake.
The Lowdown: Introducing the Dr. Speculaas. This naughty shake is made from vegan gelato blended with Biscoff Pastel and finished off with a generous topping of crumbled Biscoff Biscuits. This rich and creamy creation is guaranteed to satisfy all taste buds – it's not just for vegans.
When: Launching 28th February
Where: All Patty & Bun sites (except James Street and Goodge Street)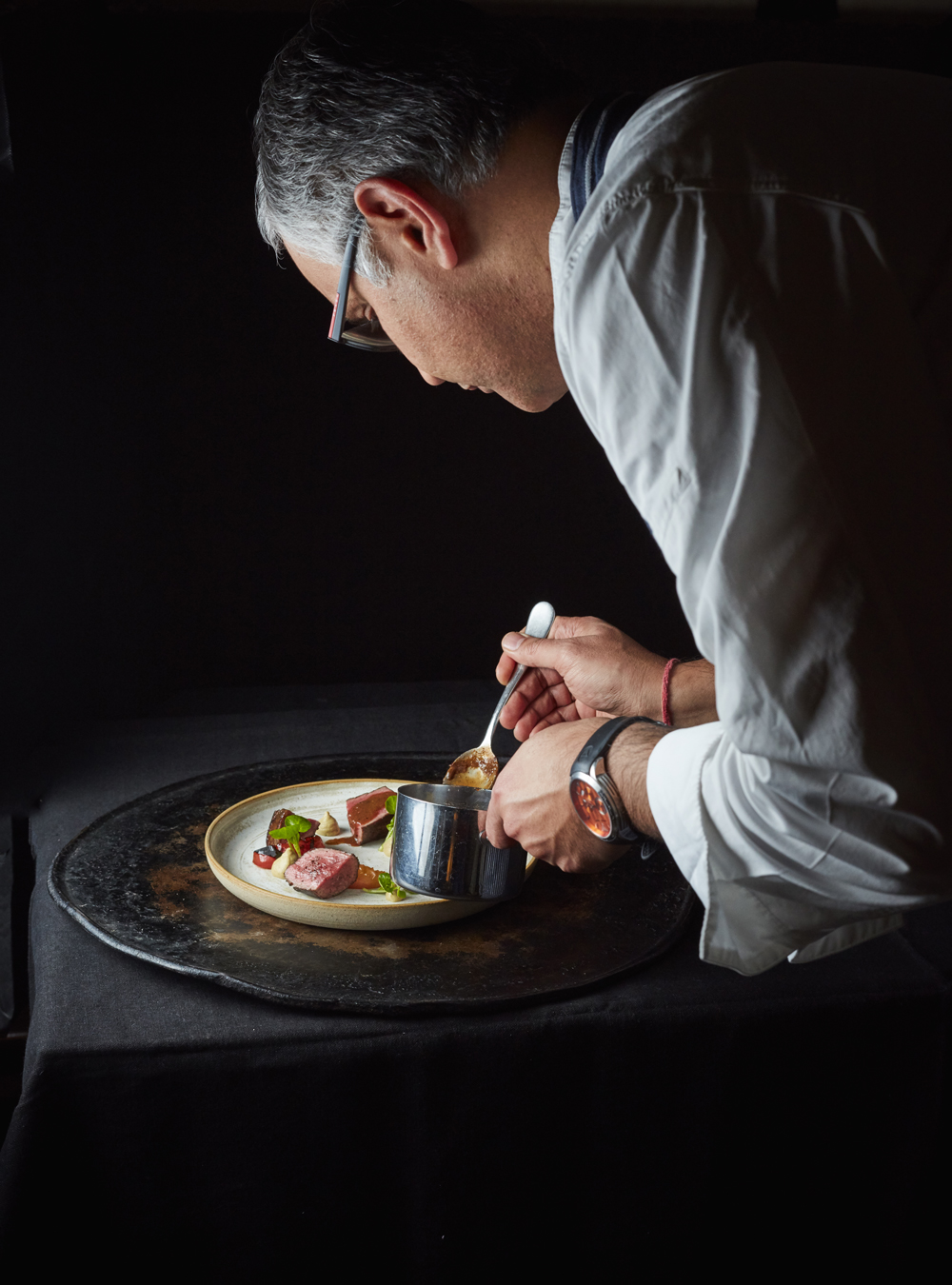 What: Atul Kochhar, the first Indian chef in the world to receive a Michelin star, has officially opened Kanishka on Mayfair's Maddox Street – one of the hottest new restaurants in London. His first venture with Tina English, another recognised innovator of London's Indian dining scene, Kanishka aims to explore lesser known regions of Indian food, showcasing cuisine from the country's more remote territories and borders.
The Lowdown: Kanishka showcases the cuisine of territories previously unexplored by London's restaurants, particularly the mountainous Seven Sister States in the North-easternmost region of India. Using seasonal and locally sourced British produce where possible, signature dishes include Gangtok momos filled with Kentish lamb and served with fermented vegetable chutney, Seafood Alleppey Curry, a dish of pan seared seafood and coconut and turmeric sauce, and Tandoori fruit custard.
Where: 17-19 Maddox St, Mayfair, London W1S 2QH
What: Launching today this week, authentic Taiwanese restaurant Din Tai Fung (one of the most-hyped new restaurants in London) has added a new seasonal cocktail to the signature cocktail menu at their flagship restaurant in Covent Garden.
The Lowdown: The 'Jade Garden' long cocktail is designed for Spring using fresh, green ingredients and is Din Tai Fung's own take on a verdita – a customary drink that hails from the South of Mexico. Made using traditional Asian ingredients such as wasabi spice, green chillies and bak choi, the jade-green cocktail has a refreshing clean taste with touches of spice and sourness; the ideal pairing to the restaurants famed Xiao Long Bao hero dumplings.
Where: 5-6 Henrietta Street, Covent Garden
What: Beck at Brown's have launched their brand-new AperiTEAvo menu, created in collaboration with Lalani & Co, the specialists in single-batch teas.
The Lowdown: The new menu, perfect for pre-theatre goers, features fine tea and tea-infused cocktails paired alongside a selection of delectable dishes. Featuring Rock Oysters paired with a tea-infused Side Car to Tacos paired with an Oolong Old Fashioned, each drink is intricately paired with an AperiTEAvo ensuring a unique epicurean experience designed to ignite taste buds and stimulate the senses.
When: The menu will available Monday-Friday 3pm-6pm
Where: Albemarle St, Mayfair, London W1S 4BP
What: The William IV pub in Kensal Green, North-West London, reopened in December 2018 following a refurbishment under new ownership, and serves simple well-executed British food alongside a strong beer selection. For simple, delicious good, it's one of our picks for great new restaurants in London.
The Lowdown: The new team have refreshed their weekend offer by introducing a Sunday Roast Platter designed for sharing. Available every Sunday from 12pm onwards, the roast platter feeds groups of 4 to 6 people and costs just £50, perfect for a group or family. Locally sourced and freshly prepared meats, include topside beef, chicken and gammon, served with unlimited vegetables, gravy and all the trimmings.
Where: 786 Harrow Road, London NW10 5JX
What: This Mother's Day, Thomas's Café, the quintessentially British in-house dining destination located in Burberry's flagship store at 121 Regent Street, will be running a menu fit for the fashion forward and food loving alike.
The Lowdown: Those visiting Thomas's Café on Mothering Sunday can expect to find an array of small bites, seasonal mains, decadent desserts and perfectly paired English sparkling wines. Dishes such as the aged Comté cheese croquettes and Cornish brill, a customer favourite, will feature alongside new dishes including Norfolk Horn rump of lamb and an array of seasonal dishes. To finish, guest will be served a celebratory glass of 2014 Gusbourne Rosé, along with a slice of Tigernut cake served with lemon curd, primroses and blueberries.
Where: 5 Vigo St, Mayfair, London W1S 3HA