We've come a long way from the standard chocolate advent calendar selection. From mini jams to cheeses, we've discovered a variety of foodie advent calendars. Dig in:
The Lowdown: Kick-starting the countdown to Christmas is the return of Joe & Seph's much-awaited, larger than ever, Classic Gourmet Popcorn Advent Calendar. Opening up like a giant storybook, it depicts a snowy scene of Joe's Popcorn Kitchens crafting festive gifts, with each stage of the special, handmade process beautifully illustrated. This year's calendar features 19 unique flavours behind the 24 windows; from the most popular gourmet flavours, festive favourites and several marvellous exclusives including Brandy Butter, Apple and Custard, and Gingerbread popcorn, as well as an extra-large, special treat behind Door 24. 
Price: £25
Where: Buy here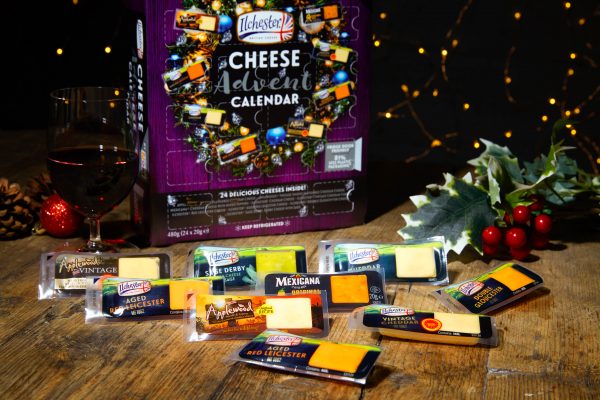 The Lowdown: So Wrong It's Nom 'Big Cheese' calendar contains 24 individually wrapped portions of delicious cheese, encased in a fully recyclable, fridge-door-friendly cardboard calendar. This season's selection includes five new cheeses including; vintage, aged, PDO (protected designation of origin), Double Gloucester, and even Sage Derby from the Ilchester cheese range. 
Price: £8
Where: Sainsbury's, Lidl, Waitrose, Morrisons, Ocado, Booths, and Amazon UK
The Lowdown: Building on the success of last year's 'Classic' Calendar, you can count down to Christmas with 24 mini bags of porky loveliness. Start, end or just celebrate the day with a 7g bag of crackling in the following tasty flavours: super-festive Pigs in Blankets, Low and Slow BBQ, Black Pepper, Salt 'N' Vinegar, Marvellous Maple and Perfectly Salted. And The Snaffling Pig re-commissioned the ultra-talented Scottish-born illustrator Allan Deas to design the calendar.
Price: £17.50
Where: Buy online 
The Lowdown: Thriving Box Co's limited edition advent calendar will ensure you are suitably stocked on all things nice, whilst safe in the knowledge that each purchase has given a boost to shops in numerous cities across the UK. The calendar features seven food items, eight festive drinks, six decorative lifestyle items and three skincare must-haves, sourced from shops in Edinburgh, Bristol and Glasgow.
Price: £125
Where: Buy online
The Lowdown: Popcorn Shed has produced two advent calendars: Gourmet and Free-From. The vegan calendar includes flavours that are all dairy and gluten-free. Flavours include: Sea Salted – seasoned with a sprinkle of the perfect amount of sea salt; Sweet and Salty – the perfect balance of Sweet and Salty; Salt and Vinegar – a British classic flavour; White Truffle Luxury and fragrant lightly salted Truffle Popcorn – a unique flavour for all the senses; Toffee – the first Vegan Toffee Popcorn in the UK; and Smoky Maple – a subtle Smokey flavour and a sweet maple taste. 
Price: £18
Where: Buy online
The Lowdown: The perfect way to say Joyeux Noel to loved ones during the holiday season, Bonne Maman's calendar contains 23 adorable mini jars of jams and marmalade (each one offering an exclusive fruit variety or unique flavour combination), concealed behind every door. Plus, there's an extra special surprise gift on Christmas Eve.
Price: £23.99
Where: Buy online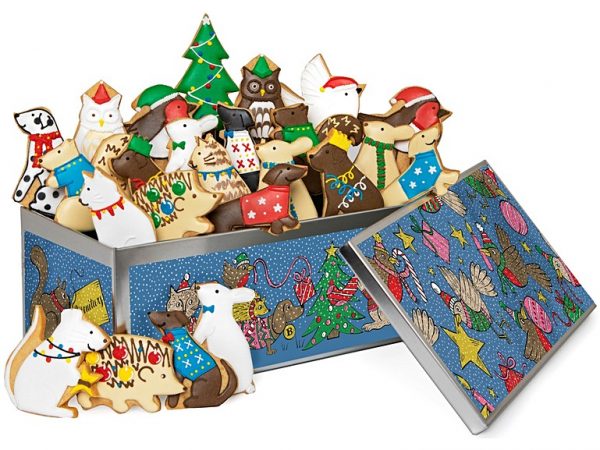 The Lowdown: Count down the days to Christmas with 24 delicious biscuits. Inside this tin you'll find a whole collection of adorable friends – from birds, dogs, squirrels to hedgehogs, mice and rabbits, all in their festive attire. Rich and sweet with a hint of vanilla, all biscuits are sent out to keep fresh over the festive period, even into the new year.
Price: £52
Where: Buy online 
The Lowdown: Crisp lovers everywhere, prepare to be amazed with Pringles advent offering. There's a tub of Pringles behind every door on this unique advent calendar, perfect for those who prefer savoury over sweet. Expect four classic flavours: Original, Sour Cream and Onion, Salt and Vinegar, and Texas BBQ Sauce.
Price: £18.99
Where: Buy online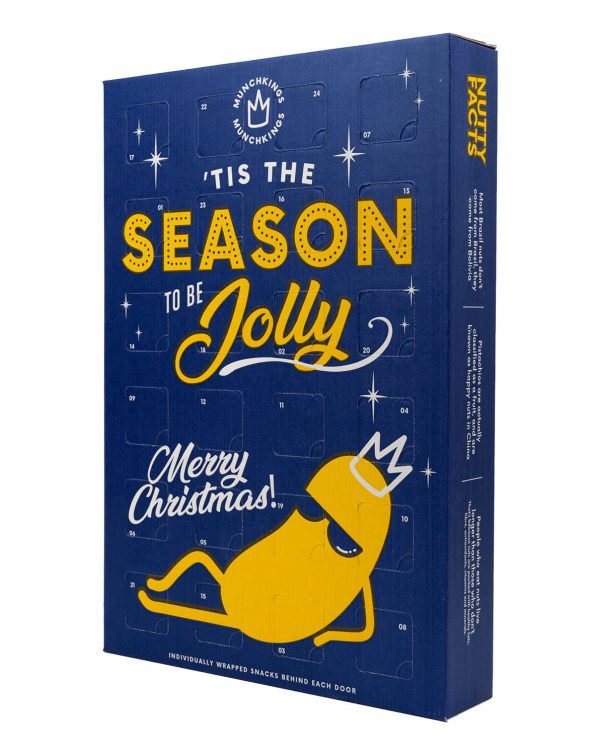 The Lowdown: Munch Kings whopping A3 size Xmas calendar is made from Reindeer friendly, recyclable cardboard, with a recyclable cardboard inner cross-section. Filled with 24 foil bags keeping your great-tasting snacks extra fresh, so you can enjoy a little bit of snacking heaven every day on the run-up to Christmas.
Price: £29.99
Where: Buy online
The Lowdown: With this advent calendar you can celebrate the countdown to Christmas with Doritos tortilla chips instead of chocolate. If you need your crisp fix, look no further as a full-sized single 40g pack of Doritos is found behind each door. 
Price: £19.99
Where: Buy online