What's On in London: The Only Weekend Guide You Need. This weekend is full of great events; the weather on Saturday is set for cloudy, so don't go planning any sunshine picnics now, although if you want to pretend you're on holiday, you could always have a cheeky Tiki at Camden Beach. There's lots of fun food and drinks festivals in unusual locations (read: Lewisham), and don't miss the Diageo World Class house if you get a chance. Here's what's on in London with 7 things you can't miss:
Saturday
1. Learn Barbecue, Butchery & Whisky at the Diageo WORLD CLASS House
What: Are you a cocktail connoisseur, a discerning drinker or a spirits savant? If so, the WORLD CLASS House is for you. This luxury pop-up residency is playing host to many bespoke drinking experiences, and this Saturday includes a great whisky one.
Why: Think a beautiful townhouse roof in the heart of Fitzrovia with four floors of exciting experiences including pop-up art deco martini bars, Bloody Mary masterclasses, multi-sensorial rum tastings. There's also spirits and cheese pairings, and lots of amazing events. Including the screening of this Jude Law film:
Price: £20 tickets, includes entry to The WORLD CLASS™ House plus two tokens entitling you to two complimentary WORLD CLASS cocktails, light bites, entertainment and a special gift with any product bought via luxury online retailer Alexander and James on the night.
2. Eat ALL the Street Food at FEAST, Tobacco Dock
What: Fancy duck confit for lunch, northern Chinese street food for seconds and rainbow-tastic meringues for dessert? Or does drinking at London's only absinthe bar, sampling alcoholic penny sweets and taxidermy tutorials sound more appealing? This summer, FEAST returns with an energetic, all-encompassing food experience.
Why: Wine and perfume pairing, butchery and cocktail-making masterclasses are served up alongside London's most exciting restaurants and best-known street food vendors. Check out the menu here.
Price: £10 in advance / £12 on the door – buy here.
Friday, Saturday and Sunday with staggered entry times
3. Get Soppy at The Southbank Festival of Love, Waterloo
What: What's Love Got to Do with It is an art exhibition that focuses on the complexity and intricacies surrounding the way we communicate 'love'. It presents a selection of works that question the verbal and visual languages of love and the many ways that these languages are influenced by social and cultural codes. Expect work from Anna Barham, William Cobbing, Sharon Hayes, Joanna Piotrowska and Ilona Sagar.
Why: They look at the emotional and physical choreography of intimacy and the paradoxical power-shifts that inevitably accompany longing and desire. Beautiful and haunting.
Price: Free entry – more information here
Wednesday 23 July – Sunday 14 September
4. Compete at Kopparbeard Urban Florist, Dalston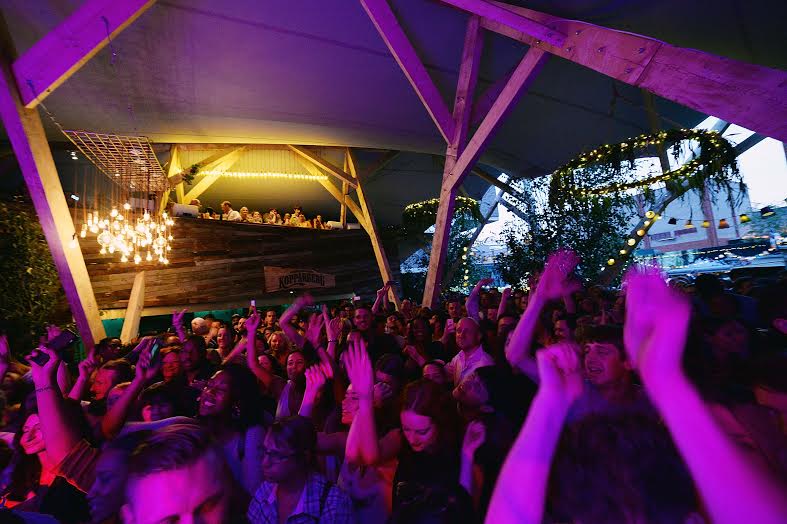 What: This weekend sees the close of The Kopparberg Urban Forest after a five week residency at The Bootstrap Company in Dalston. Danish songstress MØ take to the stage and on Saturday 2nd July Kopparberg will celebrate the growing trend of gentlemen flaunting facial hair of the floral variety with The Kopparberg Florist. Inspired by the Kopparberg summer advert that features an elderflower-bearded model and the recent trend for flowered beards (featured by The Independent and many more), The Kopparberg Florist will invite Dalston's follicley-gifted men to have their beard customised by London's top floral stylist Lara Sanjar.
Why: The most impressive beard of the evening will be voted for on Twitter and rewarded with a case of Kopparberg. Steady on. 
Price: Free entry – more information here
5. Attend the Model Market, Lewisham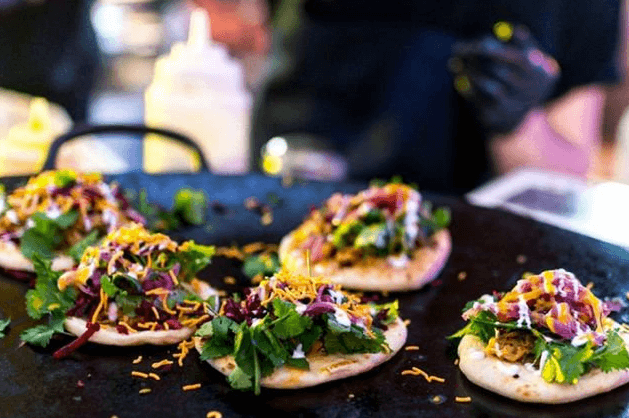 What: Model Market is an abandoned 1950s indoor and outdoor market just off Lewisham High Street that the team behind Street Feast have breathed new life into. It's where the best bits of Dalston Yard meet the vibe of Hawker House, with everything you'd expect – fantastic street food, cracking drinks, great music and our usual wonderful crowd.
Why: There's 10 Micro Diners, which are home to a mix of Street Feast All-Stars and the very best local food and drink traders. Each  has a small number of tables, so you can choose to sit-in and grab a bite or take-out and share your haul with your mates in the open-air yard or rooftop sun terrace.
Price: Free entry – more information here

Every Friday and Saturday until 27th September 2014
Sunday
1. Explore The Corner Shop Gallery, Bethnal Green
What: An art show truly worth making a fuzz about, Lucy Sparrow's Cornershop is the fluffiest, furriest shopping experience imaginable. She's filled a former derelict store in Bethnal Green with over 4,000 handmade felt versions of familiar grocery items – from fish fingers and cans of SPAM to sanitary towels and newspapers, rocket ice lollies and oven chips to ciggies, veggies, and what is most certainly the softest loo roll ever manufactured.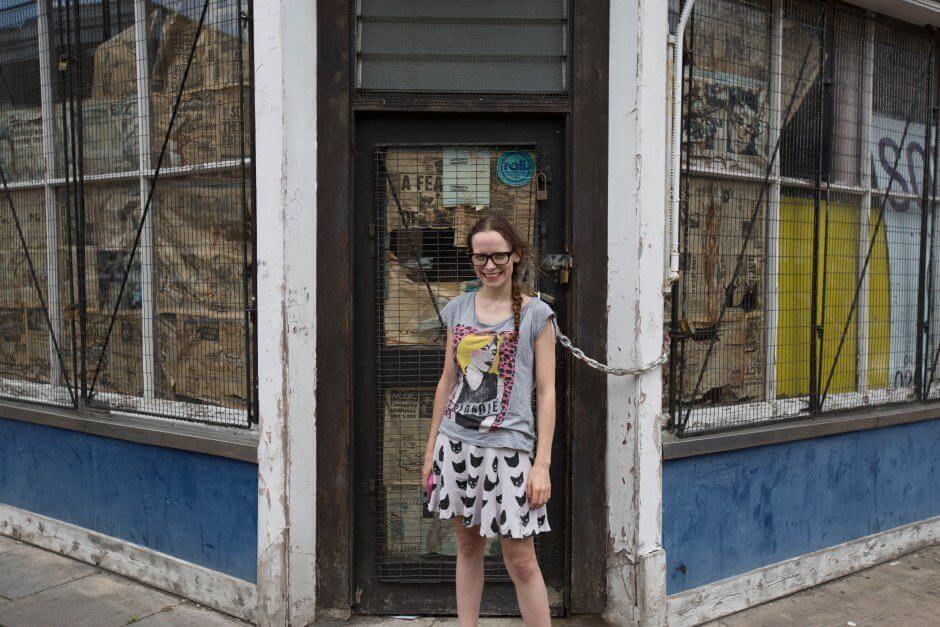 Why: Every single thing inside the Cornershop – the till, the functioning pricing gun, the contents of freezers, the pick 'n' mix stand – is fashioned from fabric, and the whole lot took Lucy seven months to complete. Awesome.
Price: Free entry – more information here
Until the 31st August 2014
2. Attend a Film Festival with Danny Boyle in a Cemetry: Shuffle Festival, Tower Hamlets
What: Shuffle Festival started as an initiative of The East London Community Land Trust, run by a small group of individuals and aided by hundreds of volunteers. It originally operated on the grounds of St Clements Hospital – a former workhouse and psychiatric hospital in the heart of Mile End. This year's festival is in Tower Hamlets with film, music and art events for all the family; it's a fascinating project, read more here.
Why: It's picnic cinema in the East End. You couldn't get more London if you tried.

Price: From £5 – buy
Until Sunday 3rd August 2014