What to expect: Cartizze Bar, just opened by New Bond Street, is the kind of place you didn't know you are looking for until you find it. Shoreditch bars that oozes cool with their chalkboard menus and Joe and the Juice-esque good-looking staff come around too regularly, and sometimes you want a bar that has style as well as substance.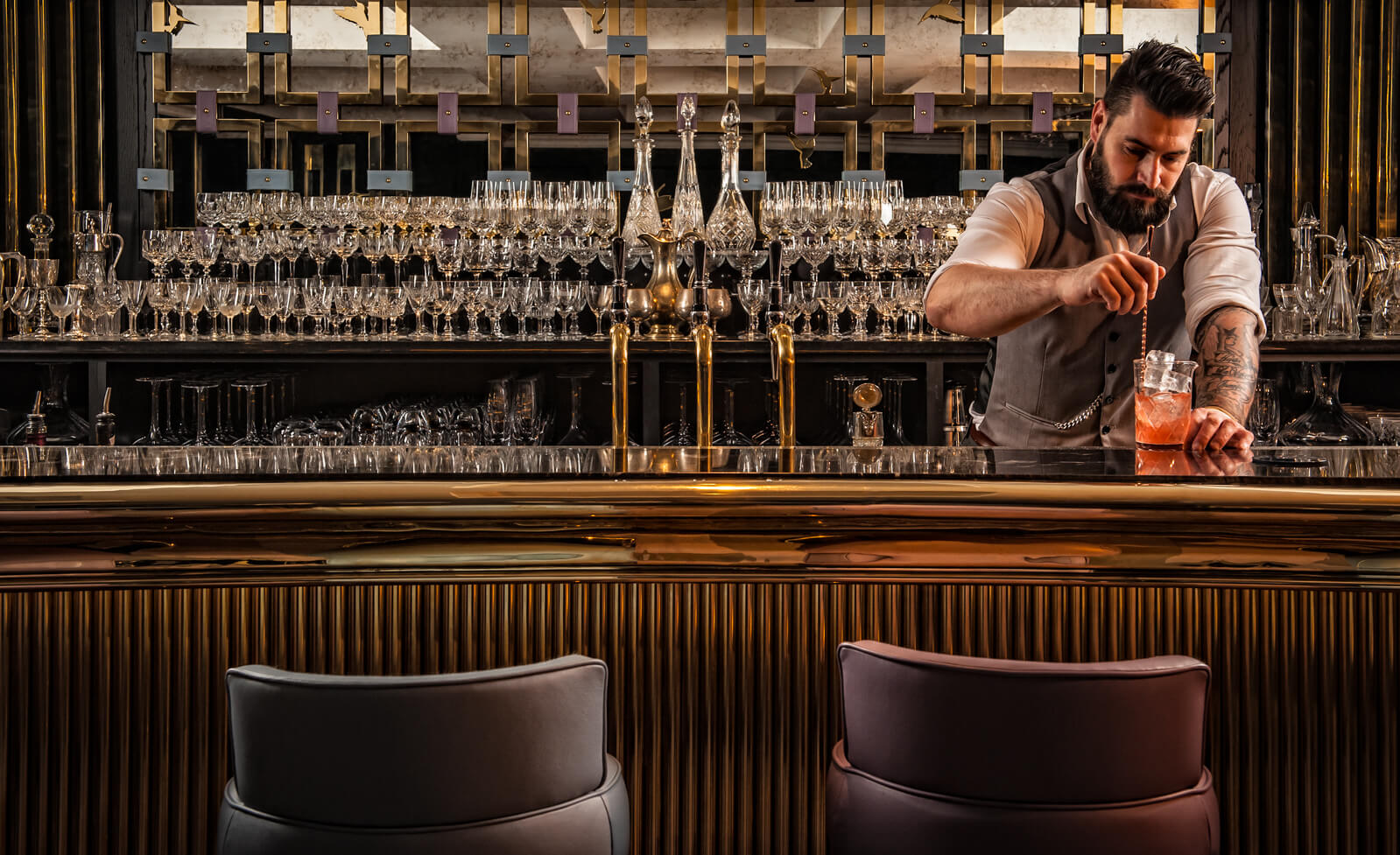 Cartizze has substance; bags of the stuff. Everything, from the 1920s and 40s Venetian glasses that line the bar, sourced from Italian vintage markets by the owner, to the unusual cocktail menu, devised by award-winning Richard Woods, which features homemade essences, oils and spirits, has a real feeling of the bespoke.
What to order:  The bar prides itself on reinventions of classic Italian cocktails. The menu focuses heavily on citrus flavours; an Olive Oil Gin Fizz which is a cool, confident drink served short with fresh lemon peel and olive oil essence, and anything with their own Blood Orange Vodka in is worth ordering. My personal favourite was the Rhubarb Bellini, which uses their own rhubarb puree, made fresh that day, and topped with some more rhubarb bitters. It's not too sweet, fresh and more than anything, tastes real.
What you pay: The cocktails come with a Mayfair price tag, around £12 a pop, but worth it for something special.
What to eat: There's a small offering of sharing and tasting dishes to match the cocktails – the food arrives with the same theatricality as the setting; 36-month parmesan comes served under a glass cloche filled with smoke, mini scallop burgers (jarring amongst an otherwise great menu) is served on a salt board which slowly seasons the bread, and the most sensational figs wrapped in San Danielle ham and soaked in truffle honey. One of the nicest, smoothest bites of food we've had in a long, long time… Goes well with the Truffle Liqourice Sour: order them together and prepare to be in foodie heaven.
Our tip: Drink at the bar for the real Venetian experience. Don't forget to Instagram the little orange peel rose served on your Aperol spritz; after a night of cocktails here, you might need it to remember.
Cartizze is at 4 Lancashire Court, Mayfair, W1S 1EY London, United Kingdom
For more information, see here.