The days get longer, the sun creeps through the curtains and as crocuses bloom, we are ready to welcome Spring. If you have given up liquor for Lent, pack it in and take up drinking better. Ahead of popping the Prosecco corks under the patio heaters come payday, get planning so you can well and truly imbibe the colours of the season.
Spring may be one of the four seasons, but it can also be defined as to: 'Move or jump suddenly or rapidly upwards'. The time is nigh to keep on moving up, take advantage of the gift of longer days (when it is easier to awaken) and drink on into the night, with our Spring sippers:
#1 Flower Sour, The Alchemist 
Experts in all things dry ice, exploding and utterly inspired is The Alchemist. Utterly outshining the competition at  last year's Cocktails in the City, their Spring offering has reinforced our respect. The line up reminds us of 1960s Flower Power  'a symbol of passive resistance and non-violence ideology'-  need I say any more?
Book yourself into The Alchemist and passively resist refreshing your work emails, and drink The flower Sour with merriment. The concoction is  a mix of Beafeater Gin, Rose and Violet Liqueur, Lavender Foam, White Grape Juice and Lemon. This is the type of sipper, which is utterly addictive- a package deal leading you to hippy like satisfaction.
The Alchemist, Bevis Marks, EC3A 7BA
 #2  Champagne Julep, Nightjar 
To ensure that you are treated to impeccable service, a bible of flawless cocktails and no threat of Spring rain showers, book into Night Jar. Head downstairs to the basement bar, which lives up to its second best bar in the world reputation. Relax and recline, because here nothing is too much trouble. An establishment where the greatest stress of the evening is envying your companion's cocktail. Your head will  hit the pillow safe  in the knowledge that you have sipped timely, masterful beverages.
Toast the season with the Champagne Julep, a fusion of Woodford Reserve, Yumberries, Champagne, Absinthe Bitters and Ontario Ice Wine Leaves. The Julep comes complete with a chocolate encrusted strainer, which perfectly meshes the cocktail's ingredients as you sip through it.
129 City Road, EC1V 1JB
#3 Gardener's Jasmine Royale, Bourne & Hollingsworth Buildings 
Pop down to Clerkenwell to get your fill of faded grandeur and take court at the bar. Like many, B&H are taking tea out of the pot and using it as aromatic cocktail spice. The Gardener's Jasmine Royale keeps it simple, uniting Delicate Jasmine Infused Green Tea, with a slug of  the lip smacking cucumber of Hendricks Gin, Lemon and a generous amount of Fizz for good measure.
B&H is open from 10am, making it gloriously simple for a Bloody Mary soaked brunch to slide into cocktails, after all it is always 12pm somewhere!
If you fancy concocting at home, follow these steps:
10ml Lemon Juice 
10ml Jasmine Green Tea Syrup
25ml Hendricks Gin
Prosecco
To make the Jasmine Green Tea Syrup, brew a cup and leave to cool, then pour into a measuring jug and add an equal quantity of sugar syrup.
Then fill a cocktail shaker with ice, add the Lemon Juice, Jasmine Green Tea Syrup and Hendricks. Shake well, pour into a glass and top up with fizz.
42 Northampton Road, EC1R 0HU
#4 The Please Peas Me, Three Eight Four
Spring always reminds me of shelling peas for dinner at home. Now, with less time on my hands I opt for the frozen variety and entrust Brixton's finest, Three Eight Four to fully satiate my pea cravings. The 'Please Peas Me' unites Broker's Gin, Appleton VX Rum, Sugarsnap Peas, Mint, Lemon and Egg White, served with some some obligatory Iberico Ham. There is nothing to knock when excellent cocktails are crafted with a touch of sustenance on the side.
384 Coldharbour Lane, SW9 8LF
#5 Make at Home, The Bloom Bellini
Come summer, succulent white peaches will be piled high in the fruit and vegetable stands of Borough Market. The fruit will propel you back to your childhood, as the sugary juices ooze down your chin. If you can't wait that long, pop to Waitrose Cellar and swipe the ingredients for the peach filled Bloom Bellini:
25ml Bloom Premium London Dry Gin
1oml Peach Juice (try Funkin White Peach Cocktail Mixer)
Shake together the Gin and Peach Juice, pour into flutes and top up with Prosecco.
Watch Out: New Openings:
The Plough at Swan Wharf, Hackney Wick
Hackney welcomes a new riverside drinking spot, The Plough, a venue enclosed in an old sofa factory. Promised to serve up friendly service, acres of outdoor drinking space, craft beers from Hackney and Norwich's Redwell Brewery and excellent cocktails and music. Head here on a Friday to let your hair down, feel like Madonna, or just to boost your ego by telling your mates that you party in Hackney- no biggie.
60 Dace Road, Hackney Wick, E9 
Ivy Chelsea Garden, Opens 30th March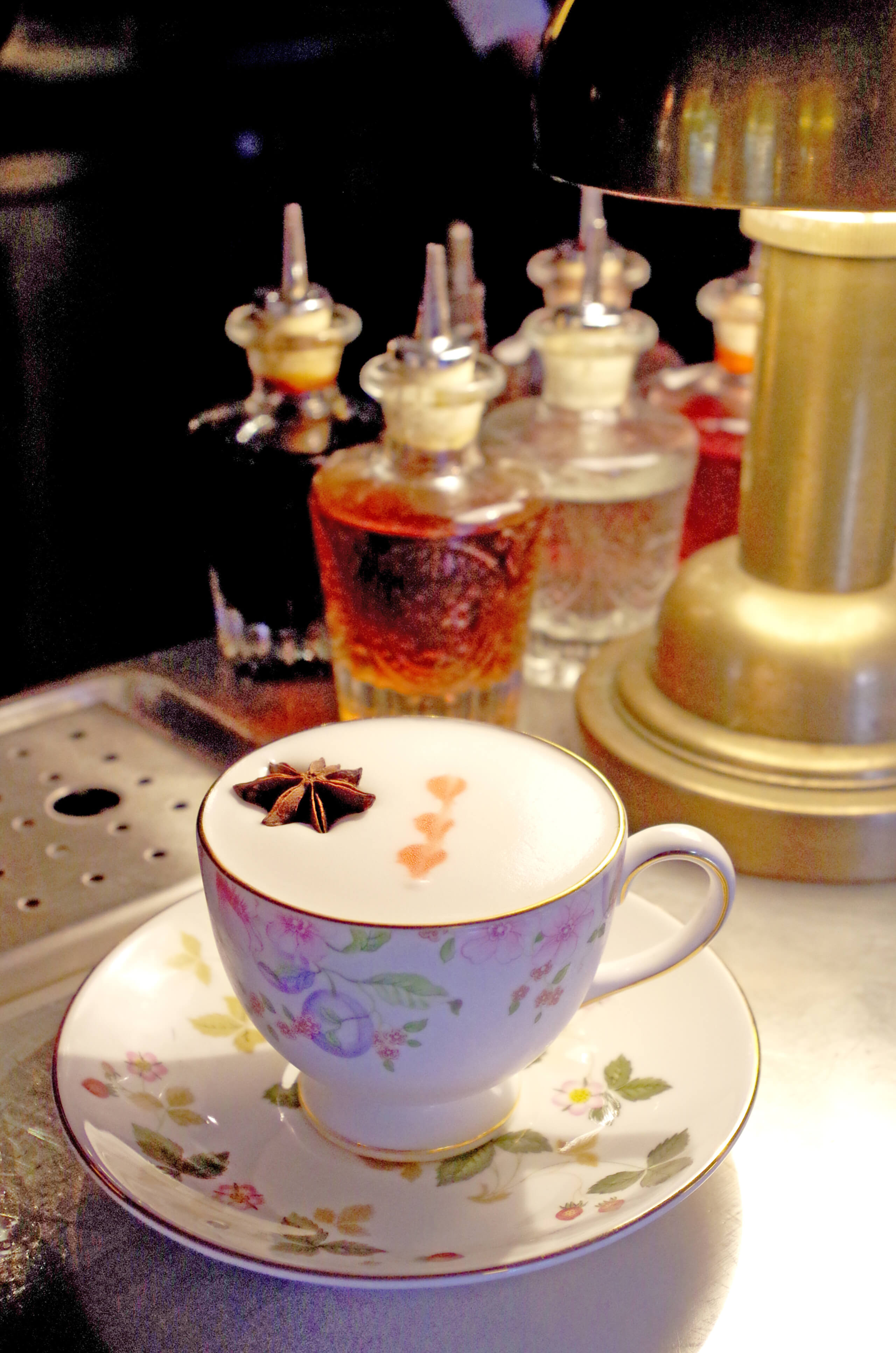 After rip roaring success with of the Market Grill, the Ivy empire is set to expand. With the first glimmers of sunshine, the Ivy Chelsea Garden will bring everything gin and great outdoors based to the west. We can't wait to pop down for Sa Six Bells Tea Cup, a heady mix of Beafeater Gin, Elderflower Cordial, Grapefruit and a hint of Clove and Star Anise.
Opens 30th March
197 Kings Road, SW6 5ED